Beautiful Living spaces
Purchase Now!
Purchase Now!
Natural brick wall-covering
Welcome to Wallpaper Kenya
Got to shop
Purchase Now!
Wallpaper Kenya Wholesalers & Retailers 0741889754
Wallpaper & Adhesives Wholesale and retail, Supply and Installation We also train on how to install wallpaper for those starting a wallpaper business.
Welcome to Wallpaper Kenya for Big Discounts, Wholesale & Retail, Supply and installation.
Wallpaper Kenya Clearance Sale.
We, Wallpaper Kenya are wallpaper for walls wholesalers and retailers with agents countrywide. That saves you time and money.
And Wallpaper Kenya is the national pioneer in wallpaper for walls and wallpaper adhesives, home and office interior decoration. Take advantage of our custom-made wallpaper murals on silk fabric that is both removable and reusable.
With customized murals choose any image, artwork, or picture and we will blow it up on a full wall. It is the only way you will have truly unique wallpaper. You will not find that wallpaper design in any other place.
For instance, your family portrait. Or go for a 3d Nature Scene such as a forest mural, beach mural, or Waterfall. Anything you fancy.
Take advantage of Wallpaper's unrivaled experience and expertise in classic, modern & contemporary wallpaper designs. Also in wallpaper distribution and wallpaper installation.
Our Partners
We, at Wallpaper Kenya, work with and advise interior decorators on how to start a wallpaper business anywhere in Kenya. Our partners include Aba Design Creations, Wallpaper Kenya Mombasa, Wallpaper Kisumu, Wallpaper Kenya Nakuru, Wallpaper Kenya Eldoret, Wallpaper Thika, and Wallpaper Kenya Nyeri.
And we are a Firm founding member of The Association of Designers of Kenya (ADKe). ADKE is the professional body and the learned society of Designers that co-operates with national, regional, and other International Associations. The Association plays a leading role in promoting, developing, and applying professional practices and standards of design.
Members of ADKe are eligible for wholesale wallpaper prices. We urge all interior designers in Kenya to register as Members and get to buy wallpaper at wholesale prices.
Wallpaper Kenya Unique Premium Quality Products
Wallpaper Kenya has quality, low-priced, discounted wallpaper for walls.  As well as rare, unique, premium-quality luxury wallpaper catalogs made in Europe. Our satisfied clients include executive spaces such as Harambee 1 commonly known as Air-force 1. Other five-star hotels include hotels such as Hotel Intercontinental (Nairobi), Royal Swiss Grand Hotel (Kisumu), and Golden Tulip Hotel.
We have also decorated Offices such as the International Federation of Red Cross & Red Crescent Africa Head Office. Outside of Kenya, we have CafeJavas (Uganda), Diamond Casino (Nairobi), Barclays Bank (Tanzania), Serengeti House (Tanzania), Sasakwa Lodge (Tanzania) & countless others. Back home we have countless Private Homes of who is who in Kenya and thousands of ordinary residential houses. Please read the verifiable testimonials in the client's section below.
Wallpaper Kenya (Wholesale & Retail: Supply and Installation)
Wallpaper Kenya Wholesale & Retail is fully equipped with agents in
Mombasa
,
Kisumu
,
Nakuru
,
Eldoret
,
Thika,
and
Nyeri.
We are the pioneer of modern
luxury wallpaper
interior décor in
Kenya
. For more than 15 years, Wallpaper Kenya has been distributing and installing wallpaper for
walls
.
Designs classification according to the space
Welcome for fabulous wallpaper designs to add life to your home, living rooms, dining rooms, bedrooms, offices, and most other rooms. Wallpaper Kenya has a huge warehouse at Mazeras Center, Langata Road, Nairobi. You can see us directly opposite Nairobi West Shell Petrol Station, just before T Mall.
Our Stores are next door to Madaraka Shell Petrol Station, and we share a fence. Here you will find a full of a huge range of different colors of wallpaper designs and patterns. Namely 3D wallpaper, brick and stone wallpaper, damask designs, and plain white textured ceiling wallpaper.
Other favorites are floral wallpaper, children's wallpaper, boys' room wallpapers, girls' wallpapers, cartoons, geometric designs, and wood effects. And many more for both wholesale and retail. At our warehouse, you will find the perfect wallpaper to suit whatever room you are decorating. We also stock wallpaper adhesive. 
Wallpaper Kenya offers Textures, Patterns, Color Depth, & Customized Murals
Elements of beauty in our wallpaper
We are proud to have an unrivaled collection of classic luxury, new and latest wallpaper designs. What makes a beautiful wallpaper in interior design? A beautifully interior design space incorporates texture, patterns, color, depth, and a focal point. That creates a layered and well-designed scheme. Every Interior Designer knows that. There are several ways to treat your walls and ceilings.
However modern interior décor wallpaper for walls & ceilings alone is the only undisputed method by which you can achieve all of these powerful interior design qualities.
Wallpaper Kenya secret to Beautiful Interior Décor
Only wallpaper has texture, patterns, color & depth together as a single package. Modern interior design wallpaper is the easiest and least expensive way to drastically transform a space. Do so without needing many other interior design materials.
With our wallpaper textures and patterns collection, you will get a unique, exclusive, and different atmosphere from those you have seen before. Use our use wallpaper designs and textures to decorate your home because you will not have to spend a lot of money. And you will have a better-decorated home with a decoration in which walking through each part of the house is something pleasant.  Your visitors are going to be more and more amazed by your decoration as they change places. 
Over 400,000,000 high resolution images for you to choose from
The variety of designs of wallpaper in Kenya is very wide. And we have over 400,000,000 high resolution images for wallpaper customization. Some of them are imitation wood, stone mosaics, and faux brick, among many others. Choose a
textured wall wallpaper
for
each room in your house and you will see that you will not want to go out.
Every time you spend in each place in your house counts and should be special. You should know with our designs you can create a home in which your personality is well-reflected. And where you love to be. Because feeling comfortable in your own space is important, Wallpaper Kenya offers you a variety of designs so that you are the one in charge of the decoration.
[caption id="attachment_15149" align="aligncenter" width="798"]
Custom-made forest path nature wallpaper[/caption]
The ecstasy of Texture Wallpapers
Our
textured wall wallpaper
is easy to install so there are no bubbles inside. The matte finish will make it blend in perfectly with your wall, without glare or reflections caused by light.
For the placement, we put at your disposal an accessory kit with everything you need and you can also purchase the elements you need individually, as well as offer you glue. Our wallpaper texture will be perfectly applied on your wall so that you can enjoy it as long as you want since it is highly durable and waterproof, so it is also valid for the kitchen or bathroom because in case it gets stained You can wash it with a damp cloth.
Wallpaper design is how it works, not just the looks
The decoration of your home has to be special and comfortable so that you can spend all the necessary hours without getting bored with your new walls and leaving behind the classic walls of one color. Get your new texture and pattern wallpaper.  You can have a new decoration and a new style, without the need for large reimbursements.
Wallpaper Kenya is on record as the driver of the Renaissance of modern wallpaper Interior Design in Kenya. This is well captured by the national print and electronic media.
What Wallpaper Kenya thinks of Paint?
At wallpaper Kenya, we know that well-designed and decorated spaces incorporate both paint and wallpaper into their designs. But after considering all factors, you will agree wallpaper adds color, design & character to a room that paint simply cannot accomplish.
And that wallpaper can be a more cost-effective option in the long run. Are you are looking for a specific color such as corporate? Or would like the option to change your wall colors once in a while? If so, consider installing our plain white paintable wallpaper. With a myriad of textures and designs to choose from, pain-table wallpaper is the best of both worlds.
Types of a wallpaper at Wallpaper Kenya
You should know the types of wallpaper you will find in Kenya. Because you need to distinguish their resistance to use, humidity and light to know which one you need. However, you can classify these different wallpapers in different ways. For example according to design or according to the material the wallpaper is made of. There are different types and here we mention but a few.
Vinyl wallpaper: The bulk of Wallpaper Kenya products
This category consists of the vast bulk of Wallpaper Kenya products.
Because this extremely durable and waterproof material is plastic polyvinyl chloride. We all know it as PVC. And you know there are many other building materials made of vinyl. Such as vinyl floors and countless other everyday objects, wallpapers are also made from vinyl. But only the surface.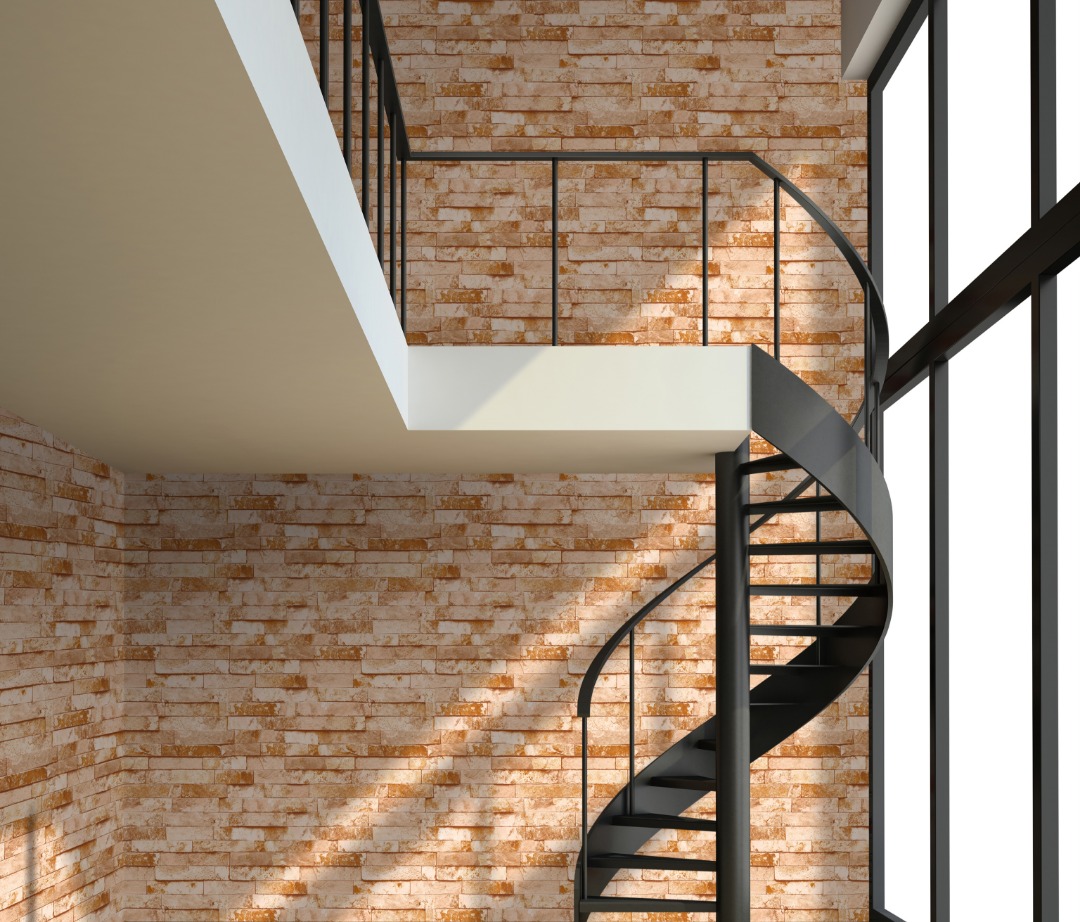 The carrier material is either paper or fleece, made of  PVC decorative coating. And vinyl can be applied to the carrier material in two ways. Either the plastic is sprayed on in the liquid form. Or the wallpaper is laminated with a solid vinyl layer. The surface is often refined to give it a special look.
Embossed wallpaper
Embossing and foamed structures are possible. And vinyl wallpaper was a big hit when it hit the market and has remained so to this day. Nothing about that will change shortly. On the contrary. The pattern designs of the washable plastic wallpapers are extremely multifaceted. You will benefit from a universal wallpaper that offers several advantages and is versatile.
The PVC wallpaper decorates rooms that are exposed to increased moisture development, e.g. kitchens and bathrooms. But it is also an ideal and robust wall covering for heavily used areas such as hallways, corridors, staircases, and children's rooms. Vinyl wallpaper can even be used in a dry basement.
100% Waterproof Self-Adhesive Contact Paper Wallpaper in Kenya
This collection now at Wallpaper Kenya is the latest innovation of wallpaper in the world. Because it is 100% waterproof and adheres to almost all materials, it is the shocking ally of interiors looking for something new.
And also it is a solution widely appreciated by tenants who wish to make their home to their liking, without risking losing their deposit. As it is as easily removable as it is to apply.
Given all those qualities, you can install self-adhesive wallpaper in any room and all rooms. All of them! I repeat, all of them! No constraints for parts, provided you choose a suitable model. But you will have adhesive wallpapers specially designed to be welcomed in wet areas and water features. The kitchen, in credence, must be able to be cleaned in the event of projections of cooking. As for bedrooms, living rooms, halls, etc., the selection is endless. You can even use it to decorate toilets.
Paper wallpaper
This is one of those you will hardly find at Wallpaper Kenya. Because it is composed of mostly paper but rarely in a textile base. It is delicate so use it if there is too much traffic in the area. And Its placement is also delicate.
Non-woven fabric or TNT at Wallpaper Kenya
TNT or Non-woven wallpaper in Kenya is composed of a textile base and a vinyl decorative layer. And therefore it is resistant to wear, sunlight and humidity. So it can be washed with a damp cloth. Choose it for high-traffic areas and in kitchens, bathrooms, and children's and youth rooms
Silk fabric mural printing at Wallpaper Kenya
Wallpaper Kenya presents you with the option of making a mural from a photograph of yourself using silk fabric custom wallpaper. Or a photograph you choose from the photo bank online or elsewhere.
And this allows you to cover any place in the house. Be it the kitchens, dining rooms, children's bedrooms, and even bathrooms. Or even offices or shops, with the image that best suits the environment.
If you have a big design project and need help, call 0720271544 and we will help you in planning, designing and executing.
We arrange delivery of wallpapers to our client countrywide. We do not allow distance to be a deterrent to your idea.
Got a big project and need help doing a site survey and getting exact size of wallpapers to require? We are here to help.
Your wallpaper selection is amazing and so modern. I really like the texture and that it lasts super long if you let it. I always buy your brand because I like to be in the know, and you will deliver only excellence every time. Everyone that comes to my house inquires about where I get my wallpaper from. I have become such a loyal customer and fan of your products that I would love to try more of your range patterns.
All our customers like it. My brother saw it and wants you to do something for his Akon <a href="https://wallpaperkenya.co.ke/product/restaurant-wallpaper/">restaurant</a> in Muthaiga. You will have to do my house too"
Mr. Kirubi
Manager at Paleo Restaurant, Nairobi
Wonderful, It has come out better than I expected", Mr. Ahmed commenting on his furnished Parklands Nairobi apartments wallpaper decor
Wallpaper Categories
At Wallpaper Kenya, we stock the best and affordable wallpapers for every category.