Our Grand Wallpaper Sale is on with big price discounts. Welcome for an exciting mix of designer wallpaper on sale from different wallpaper for walls designers. Discount pricing is one of Wallpaper Kenya pricing strategies where we mark down the prices of our wallpaper.
The goal of our discount pricing strategy is to increase customer traffic, clear surprise inventory from our stock, and increase sales. Hurry up while stocks last. Also we alternate discount pricing strategies so we don't depend on discount pricing for long periods of time. In short our Grand Wallpaper Sale is a sales promotion.
You will get High Quality Wallpaper Rolls of the universal standard @ KS 1000 to KS 1500 per roll. While the highest price per roll at the sale is KS 1500 we have a couple of designs ear marked for clearance sale @ KS 1000 during the Grand Wallpaper Sale period only. But that is only while the stocks last. Although demand is high, we are well stocked but you are advised to come early in order to get the widest range of designs still in stock.
These are not cheap wallpapers; it is our usual highest quality wallpaper now on a seasonal grand sale. They are awesome products selling cheap for a limited time sales promotion. Some of them will be selling at more than double the current prices when the grand sale ends. The reduced prices of these very high quality wallpaper is what you can call Penetration pricing. We are pricing low to achieve a large user base early. We believe adding more users early makes the wallpaper demand better. Therefore, hurry up.
The minimum number of wallpaper rolls you can buy at the reduced prices
And what is the minimum number you can buy at the reduced prices? There is no minimum number of the wallpaper rolls you buy. You can buy from one roll to 100 rolls, the average number of stock per wallpaper design. As long as stocks last. Needless to say, the early bird catches the worm. It is obvious those who hurry will have the biggest design choices. These Includes vintage wallpaper.
The wallpaper clearance outlet is at our Go downs at Mazeras Centre, Langata Road, Directly opposite Nairobi West Shell Petrol Station. We have ample car parking space and Mangrove Café where your young ones can relax as you shop. You will also have a chance to view and possible acquire other interior and exterior décor merchandise from our neighbors in the same complex.
What price discounts you should expect at the Grand Wallpaper Sale
You will buy Clearance Wallpaper at selling at below original wholesale costs.
wallpaper borders for sale @ KS 300 per roll
Damask Wallpaper Sale @ KS 1500 per roll
Brick Wallpaper Sale @ KS 1500 per roll
3d wallpaper for living room for sale @ KS 1500 per roll
Due to high demand, those who wish for our staff to install for you, at an extra charge, are advised to come as early as possible. The Reason is to avoid the disappointment of Christmas and New Year Rush Hour. You know the Kenyan last minute rush thing. Wallpaper supply and installation cost remains at KS 2500 per roll. These covers for wallpaper, wallpaper adhesive, and expert wallpaper installation labor costs. No hidden costs. Not even transport within Nairobi.
For installation outside Nairobi, you will incur extra charges for transport and accommodation for the installation staff where applicable. However, if you come from a region where we have a wallpaper agent you might be able to forego the extra charges.
Please note, The Wallpaper Kenya Grand Sale Prices are offered at Wallpaper Kenya main Stores at Mazeras Centre, Langata Road, directly opposite Nairobi West Shell Petrol Station. It is at the discretion of our various wallpaper agents upcountry to off or not offer the Grand Wallpaper Sale. They are independent wallpaper agents.
The Difference with the Grand Wallpaper Sale is in cash discounts
A small wall in a Kenyan house will normally take a minimum of two rolls. A stand size wall will take three rolls. Therefore if a wallpaper business has only one roll of a certain design of wallpaper in stock, they will find it hard to sell it. In most other cases elsewhere in Kenya and overseas, wallpaper sales are offer in order to clear such dead stock. Our Grand Sale is different. We offer you the highest quality wallpaper, in the latest designs and in large quantities.
What we hope to achieve with the Grand Wallpaper Grand Sale
We hope you will take advantage and enjoy the fantastic saving and you in turn have use it to make another soul enjoy the festive season.
Of great importance to us is creating awareness of the numerous advantages of wallpaper including but not limited to:
Beautiful designs, intriguing textures, and beautiful prints that will have an impact effect on the interior décor of your home. Giving you a chance to choose from a hundred patterns, colors, and designs is our pleasure.
Modern Wallpaper, with advances in wallpaper adhesives, lasts a long time, up to 20 years and beyond. This makes it economical and cost-effective in the long run.
Wallpaper is easy to clean. Our wallpapers are vinyl coated so that they wipe clean from common household marks. This makes your wall covering more durable than most paints. Unlike most paints, wallpaper does not oxidize. Which is what makes paint dull with age and fade over repeated scrubbings? Therefore, for rooms where the walls are prone to get dirty, wallpaper is a great option. Furthermore, the patterns on the paper will help hide dirt and smudges.
There are numerous more advantages of wallpaper to mention all here. Not least of all, it hides hide blemishes such as small cracks and dents on the wall.
Some Designs of Wallpaper are on up to 50% cash discounts
Some of the wallpapers are earmarked for clearance sale. This are wallpaper that we have an over stock. For instance, those that we have thousands of rolls in the same Because of the fluctuated demand among consumers today the clearance sale has become a natural part of a our business strategy. Naturally, we simply want to clear these old remaining stocks to create room for new wallpaper designs to arrive.
Some of the wallpaper ear marked for Clearance Sale are random designs, un-categorized and not in any particular catalog. It is noteworthy that wallpaper factories keep changing designs, just like in window curtains and wall and floor tiles. Some of these wallpaper designs will not be produced in future. As wallpaper wholesalers this gives us a little challenge to market the same to interior designers, retail home improvement stores and other wholesale buyers. Consequently, this necessitates the Wallpaper Clearance Sale which we hope is a pleasant surprise for you.
For the wallpaper ear marked for Clearance Sale, it is important to make sure you buy enough rolls or quantity to cover the intended area. In case you buy less than enough you might come back for more to no avail. Because this could be a line we are discontinuing with due the above given reasons.
Grab your once in a year chance to save a handsome amount of money at a go.
Why We and You Need the Grand Wallpaper Sale 
How does the Wallpaper Clearance Sale help Wallpaper Kenya? We like many other businesses must balance inventory, prices and promotions to maintain profit levels.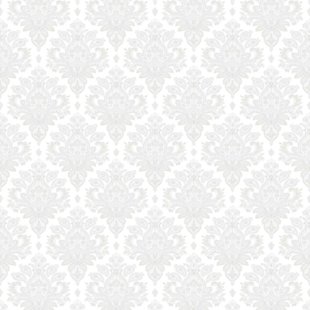 Wallpaper Kenya Clearance sale is a promotional inventory management tool to us. But it a focal point for the now, more than ever before, price-conscious consumers. Our Clearance Sales can be scheduled as-needed but are only guaranteed on a seasonal basis.
You should shop early for your wallpaper for the Holiday Season for two good reasons. One, you will take advantage of a wider wallpaper designs on sale while stocks last. The other reason is that freelance wallpaper installation technicians are more available now than during the during the festive season. Not only because some take live to be with their families upcountry during the Christmas and New Year Holidays. Some will be away days or weeks before Christmas to avoid the holiday road traffic rush. But also wallpaper sales is highest during the festive season. Sales are so high to the available installation staff to handle. It is so serious some interior décor companies record up to 30% of there annual sales during this season.
The seasonal price discounts you will find at Wallpaper Kenya
Buy one, get one free. This seasonal discount may requires you to receive rolls of the same wallpaper design. Or it could allow for a free roll that differs from the initial purchase. It will all depend on your requirements and our stock levels at any given time. But at the same time you can buy the wallpaper in this category singly. For instance just buy one roll at the reduce price of KS 800, which a 50% discount from its true market price of KS. 1600.
Early payment discount will work very well for you if you have a big projects coming. And you can identify the wallpaper designs they require well in advance.
We offer trade discount to interior designers and other retail outlet that buy in bulk. Normally the trade discounts are up to 30% of the normal retail market prices in Kenya.
We also offer Quantity discounts which are reductions in base price given as the result of a buyer purchasing more than 48 roll rolls. But to qualify for this discount you need to buy on a supply and installation basis. The noncumulative quantity discount applies to each purchase and is intended to encourage you to make larger purchases at once. This means that the you holds the excess merchandise until it is used. And therefore you eliminate the chances of Wallpaper Kenya run out of stock of the particular designs before the completion of your project. We are happy to give you the discount as you in turn cut our inventory cost. A cumulative quantity discount applies to the total bought over a period of time. You adds to the potential discount with each additional purchase. Such a policy helps to build repeat wallpaper purchases.
Seasonal discount.