Hotel wallpaper has turned into a decorative element to shape any space in a hotel.
And there are different as many hotel wallpaper designs as there are functional areas in a hotel building.
For the guest rooms, you might want wallpaper that will aid to get sleep while at the restaurant you will want wallpaper that promotes appetite.
Behavioral psychology indicates that colors, wallpaper designs, wallpaper designs, and images impact our moods and attitudes, affecting both body and mind.
So choosing the appropriate colors and designs for your hotel wallpaper for different functional areas is important.

Great First Impression Hotel Reception and Lobby Wallpaper
"The hotel reception room and lobby are the first areas that your hotel guests visit and often make the first impression.
These are great spaces to have a happy feel filled with light and air and elegant wallpaper."
By using the psychology of interior decoration, you can easily make your guests and staff more comfortable in your hotel.
Small improvements in wallpaper colors, placement, and textures can easily improve everyone's mood and evoke positive feelings.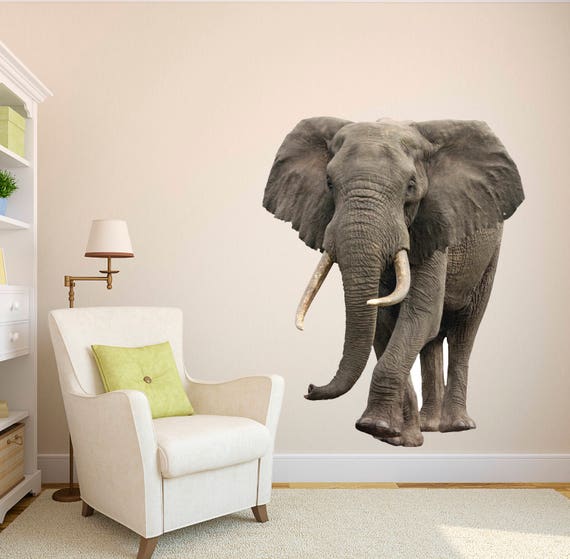 Design experts say hotel fitness centers are becoming as important as other public spaces such as food-and-beverage outlets.
Golden Tulip Hotel in Nairobi knows this quite well and has acted accordingly. Visit their gym to see some of our work.
Your hotel wallpaper for the hotel gym should be designed in thoughtful ways. The world boxing heavyweight champion of all time, Mohammad Ali once said he hated every moment of training.
We all want physical fitness but gathering enough motivation to exercise is a universal struggle. But the right atmosphere, colors, patterns, and images in your gym's hotel wallpaper are all you need.
For instance, red is a powerful color, encouraging fitness enthusiasts to go all out during their workouts. And this is supported by behavioral and color psychology.
Therefore wallpaper is not only one of the best alternatives to enrich the image of a hotel. That it also has a lot of functional services besides aesthetics.
Thanks to its versatility of designs, textures, formats, and colors.
Two major hotel wallpaper types
There are two types of hotel wallpaper. Ordinary wallpaper and customized mural wallpaper.
Decorating by placing appropriately themed hotel wallpaper on a wall will give you a unique and original style.

There are many benefits you will accrue by using wallpaper on hotel walls as a great creative resource.
It allows you to combine designs, colors, patterns and lines much broader than those supported by painting or any other wall decoration.
Because wallpaper is the only wall decoration that carries all the above-mentioned elements of interior decoration as one item.
Some of the World's leading Hotels with Wallpaper
The leading hotels around the world use hotel wallpaper.
That is testimony that nothing leaves a lasting impression in a design hotel quite like a statement wallpaper.
In Kenya The Intercontinental Hotel, Serena, Golden Tulip, Grand Royal Swiss Hotel, and many other 55-starhotels use wallpaper.
The 25 suites and 15 rooms at La Réserve Paris – Hotel and Spa offer a refined reflection of the quintessence of 19th-century century Parisian chic.
Silk hung walls, damascene brocade taffeta, velvet drapes, waffle weave fabrics, herringbone oak parquet, and unique pieces of antique furniture.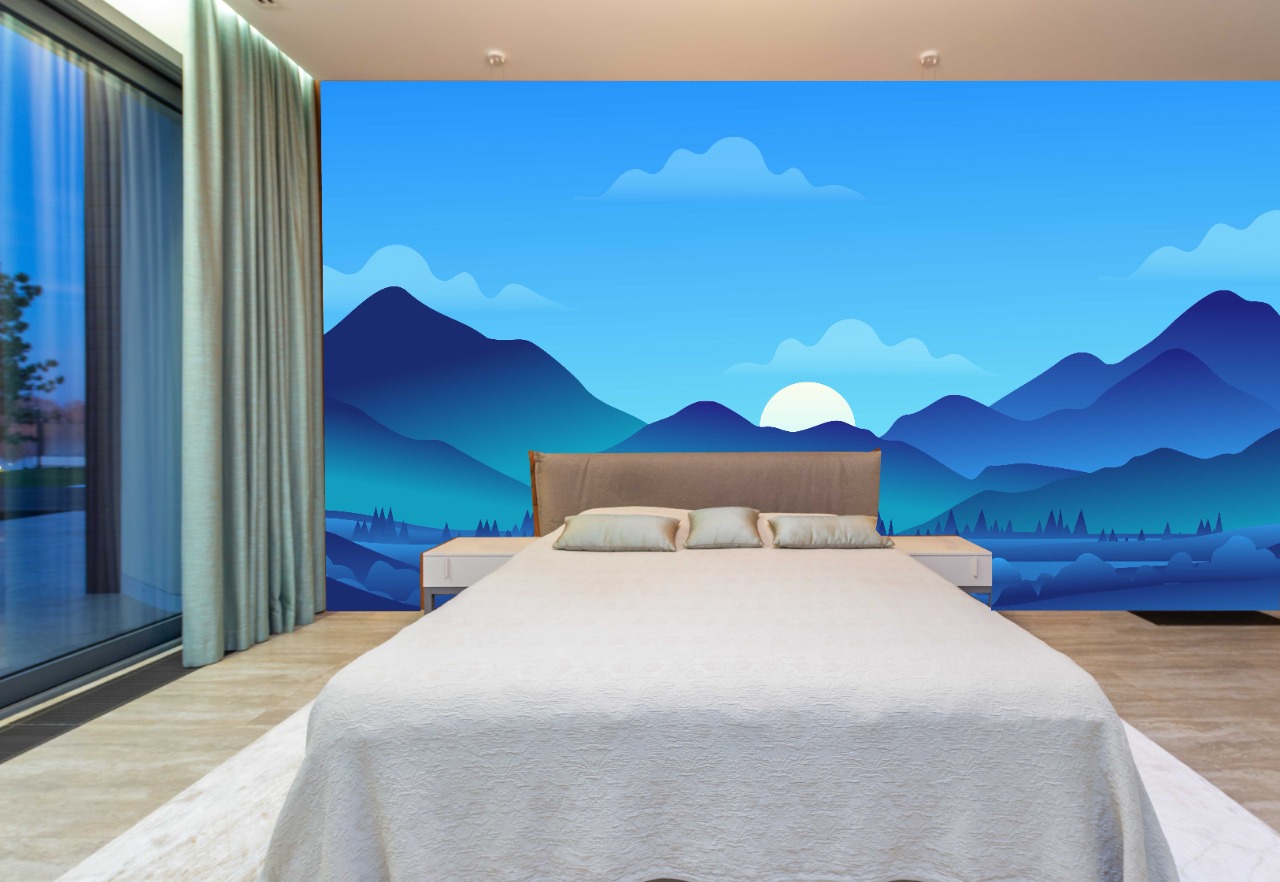 The Hewing Hotel in Norway website reads Nov 14, 2019 – The hotel channels Minnesota's lumberjack tradition, and I learned …
And if I were asked to describe the interior of the hotel with one word, it certainly would be "woody. …
If you are looking for conventional elegance, the décor may come … boat oars, the custom wallpaper has a Scandinavian folk-art quality.
How to make the right choice of hotel wallpaper
You will be guided on the kind of atmosphere you want to create in choosing the right hotel wallpaper.
Undoubtedly, the atmosphere in the rooms, halls, and restaurants is as important for your hotel as your level of service, cleanliness, and staff training.
And it begins not with the furnishings, furniture, or textiles, but with decoration, particularly wall decoration.
For your hotel guests to want to return to these walls, they must like them! This article is devoted to wallpaper for a hotel: their types, features, advantages, and disadvantages.
Why it important you make the right choice
Correctly selected hotel wallpaper helps to shape the space, visually expand the room, and hide minor wall defects. But more importantly, it influences the mood and can even convey a certain message.
Moreover, stylish and practical decoration is an important element of service, economic success, and popularity of your hotel.
Like furniture and appliances, hotel wallpaper must be functional and resistant to damage, as well as meet fire safety requirements.
In addition, when choosing, you need to take into account their environmental friendliness, the design of your project, and, of course, the price.
Let's look at some of the benefits of the right choice of wallpaper for a hotel, how they differ, and how they are similar.
Benefits of using hotel wallpaper
In simple terms, there are so many different designs, color combinations, and textures available, which cannot be imitated by painting. Whatever the theme of your hotel, you will find suitable wallpaper.
Take for example, here pictured, the Aberdare Cottages' rustic wood wallpaper. It harmonizes so well with the wooden furniture, the locale of the hotel, and the general nature theme.
If you are considering putting wallpaper in an entire room, or just on a wall, here are some great wallpaper benefits you should know.
Originality
One advantage of wallpaper is that it adds texture to the hotel decoration with little effort. With the wallpaper you save long hours painting, mixing colors, and suffering with the smell of paint.
Don't forget some of your hotel guests are allergic to paint smells. In the picture here below, the wall simulates being made of animal skin. This is great for tourist hotel wallpaper, where you have guests primarily visiting to watch wildlife. And Wallpaper Kenya has quite a variety of wildlife wallpaper.
As we already said, vinyl wallpaper is a useful and fun tool to personalize not only your walls but other elements present in your hotel. The best thing is that if your walls are already painted, you do not have to use them on absolutely all the walls. But you can use it to enhance certain areas.
The popularity of wallpaper has always been latent in the range of wallpaper color combinations, patterns, and texture options.
That is why many interior designers view wallpaper as a game charger. Because, for instance, with Hotel Wallpaper you can acquire a unique personality. Or wallpaper with a special design not found elsewhere outside your hotel.
And with as clearly defined style as you wish. Even all of these attributes at once. This mixture of attributes is the one that works best as a claim for tourists today.
Style in hotel decoration can become its hallmark. The style you choose for wallpaper, furniture, and other equipment, directly influences the perception that guests will take when they enter.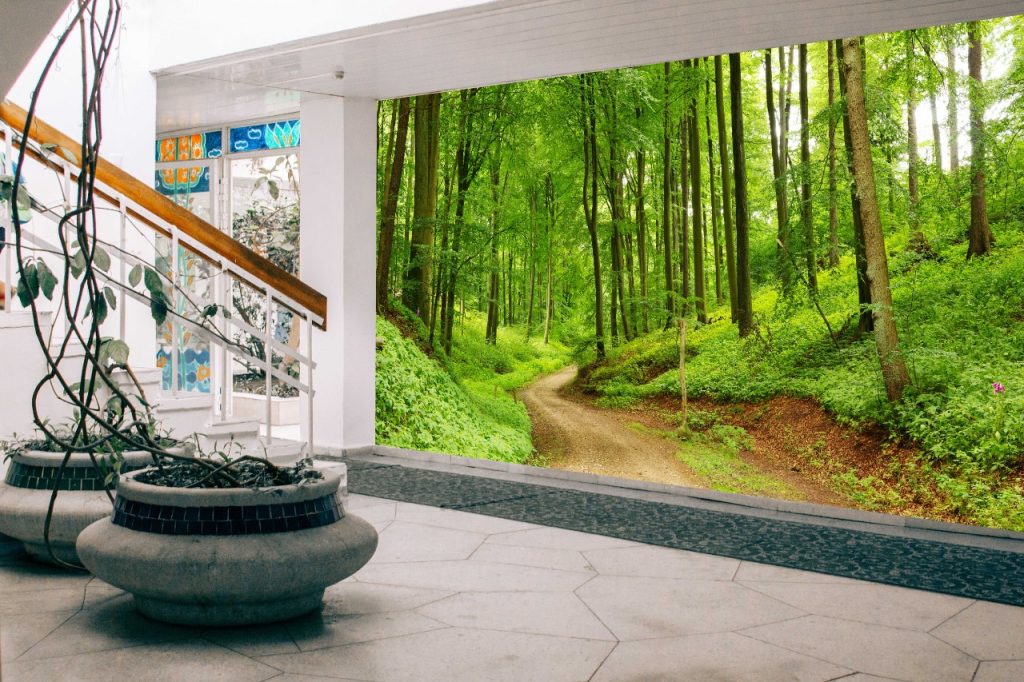 A clear identity or branding is also a crucial attraction in finding an audience to target.
At Wallpaper Kenya you will find from traditional striped wallpaper to modern textures. Even wood effects for a country hotel. Brick for rustic interior décor and geometric wallpaper for a contemporary interior décor. Whatever you're looking for, you can find it.
Durability
Modern wallpaper can last up to two decades or more, while good quality paint needs to be touched up every 3 years or so. So wallpaper is more durable, looks better, and is easy to clean. You can even buy vinyl wallpaper that is the easiest to clean.
In addition to being easy to clean, the patterns on the paper will help hide dirt and stains. Wallpaper can hide stains on wall plaster much better than a coat of paint.
To prolong the life of your hotel wallpaper, avoid upholstering bathrooms with showers. Because doing so would expose the glue to excess moisture. And the moisture can cause the wallpaper to peel off. Outside of that, hotel rooms, lobbies, restaurants, and bars are well suited for wallpaper. But for the bathrooms and kitchens go for contact which is 100% waterproof.
Optical Illusion
One of the qualities of wallpaper is that it can make spaces look much higher than they are. Especially with vertical stripes wallpaper designs.
You could achieve that effect in your hotel rooms; You could combine it with solid-colored walls, preferably white, and use bedding of the same colors to integrate it into the decoration.
Additionally, you could play with the colors of the accessories incorporating tones such as white, brown, metallic, and/ or black to decorate other areas of the room. All of this will depend on your hotel interior décor style.
Wallpaper Textures
Texture is one of the most essential elements in hotel wallpaper when decorating. When we begin to decorate a place (regardless of what it is) we should not only try to combine the colors well but know how to use the textures that play a very important role in any space. Otherwise, the lack of these can make the spaces seem flat and boring.
When we talk about wallpaper texture, we refer to the sensation that one has when touching the papered walls. But there are also wallpaper visual textures that can also generate sensations as if they were tactile.
Just as choosing light or dark colors can affect the design of your hotel rooms, so do the wallpaper textures. In that respect, if the wallpaper textures you use are soft they will give a more delicate feeling. And if the textures are rough they will give a more rustic feeling.
Therefore, a hotel room decorated with the same colors but with different textures will feel and see differently. But you should always wallpaper textures with a certain balance. Because if you let yourself be carried away by many textures in a single room, it can be overloaded and lose harmony.
So now you know. To better decorate with hotel wallpaper and enrich your rooms, always keep in mind the textures to use on the walls.
How to choose your hotel Wallpaper for different areas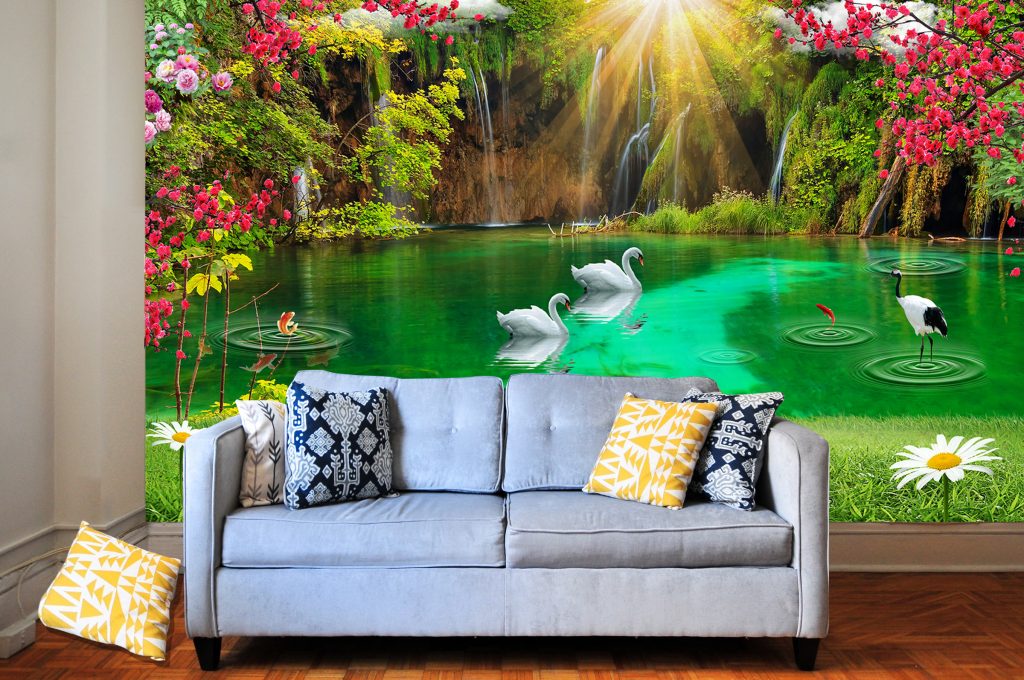 If you are planning a hotel renovation you must balance functional, layout, and aesthetic issues. This is to develop a property that simultaneously meets the needs of the guests, the staff, and the owner.
In general, five-star hotels have public areas that are heavily design oriented, with the functional aspects carefully integrated to enhance, yet not dominate the space. However, budget hotels tend to favor function and layout over design, for maximum utility.
The balance between conflicting interior decoration needs
Regardless of how the spaces are configured, the developer must consider and balance many conflicting needs before a design is ready for the contractor's hand.
The best examples provide hotels that inspire; are safe, efficient, and cost-effective; and maintain their utility and charm through time.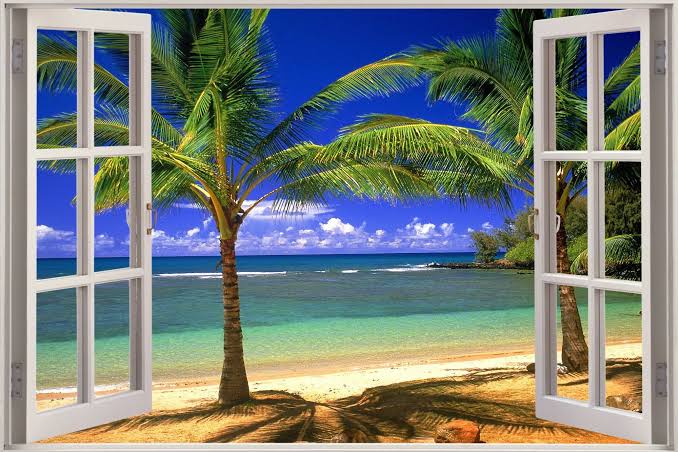 Sometimes it is a matter of necessity to install wallpaper for functional purposes. For instance, wallpapers come in plain as "lining paper." So that it can be used to help cover uneven surfaces and minor wall defects.
Therefore giving a better surface, textured (such as Anaglypta), with a regular repeating pattern design. Or, much less commonly today, with a single non-repeating large design carried over a set of sheets.
Other performance characteristics of wallpaper could be, anti-fungus, fire-retardant, anti-stain, and water-repellent.
Wallpaper in the Hospitality Industry in general
Wallpaper for the hospitality industry has evolved over the years based on the needs of its users.
With the growth of the world's hospitality industry, wallpaper has had to provide greater security and resistance to use.
Consequent, ly Wallpaper for Hospitals and Hotels has taken a great boost within the decoration and interior design.
From Europe to North America, Asia, and Africa, in all areas of heavy traffic, its use is increasing.
These types of wallpaper materials meet different specifications that guarantee a certain degree of quality for the hotel spaces in which they are placed. And therefore gives a greater benefit than decorative wallpaper for the home.