3D Wallpaper Collections in store
At Wallpaper Kenya we carry out production of 3d wallpaper on the basis of your photo.
And we print custom-made 3d wallpapers on professional equipment using the best materials, seamless silk fabric.
Only at Wallpaper Kenya you can get high-quality and environmentally friendly exclusive products on time and taking into account all your wishes.
Furthermore, we help you in your selection of 3d artwork for your wallpaper. Because we have premium access to millions of Shutterstock 3d artworks.
A 3D wallpaper artwork or image consists of length, breadth, and height. Unlike two-dimensional images, they do not appear flat or plane.
Common examples of 3D artworks can be a cube, cuboid, prism, pyramid, and cylinder.
But a 2D or a two-dimensional artwork is an image existing in two dimensions to define its structure, that is, it exists in two planes or axes, x-axis, and y-axis, to deter its shape.
The 3D wallpaper designs at your disposal include nature, expanding space, flowers, murals, cities, streets, children's, sea, world map and much more.
By type of placement: in the living room, in the bedroom, in the hallway, in the nursery, for a café, in the kitchen
What is the difference between a 2d and a 3d wallpaper?
For the sake of clarity here are the main differences between 2D and 3D artworks:
A two-dimensional image uses only two axes, the x-axis, and the y-axis. But a three-dimensional image uses three axes, x-axis, y-axis, and z-axis respectively.
A two-dimensional image appears two have only two surfaces; length and breadth. While a three-dimensional image appears to have three surfaces; length, breadth, and height.
Two-dimensional wallpaper are also referred to as "plane" figures or "flat" figures due to their appearance. Three-dimensional figures are only referred to as 3D figures.
Examples of two-dimensional wallpaper artworks are circle, square, rectangle, and pentagon. And examples of three-dimensional wallpaper are Prism, cuboid, pyramid, and cylinder.
Benefits of 3d Wallpaper for walls
The beauty and comfort of a custom-made 3d wallpaper for walls in unmatchable in interior wall decoration.
And today comfort and beauty in your home plays a very important role in your life.
The world does not stand still and innovative technologies appear more and more often in the field of interior and design and walls decoration.
A few years ago, bulk technologies for humanity were beyond comprehension.
But today almost everyone has heard about these new products, such as 3d wallpaper for walls murals.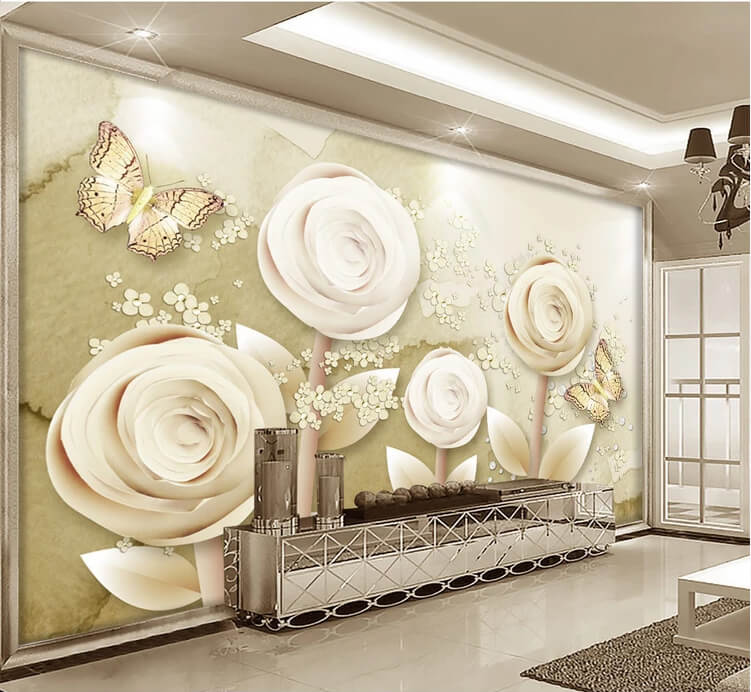 Although many believe that there is no difference between them and ordinary photographic images.
Indeed, they are somewhat similar to the once-popular photo wallpaper.
But thanks to the latest technologies, you can achieve an unforgettable effect with 3d wallpaper for walls.
Let's start in order, what is 3D wallpaper for walls, their advantages, and disadvantages.
3D wallpaper for walls is three-dimensional images in a large format of walls.
Their main feature is that they create the effect of realism on pictures and three-dimensional images.
Such wallpapers will visually expand the space of your room and make the interior incredible.
Pros of 3D wallpaper:
Ample opportunities in the field of interior design;
Wear-resistant.
They do not require complex maintenance. And they can be washed with any detergent. Which means they are moisture resistant.
UV resistant.
You can order to print only part of the image you like.
Wallpaper Kenya offers to print directly to a roll of any length, limited only by width by 3 meters height, which is higher than the walls standard height.
Cons of 3D wallpaper:
More costly than ordinary wallpaper but the effect is worth the money.
They can last over a lifetime. And therefore, over time, there is a possibility that you will get tired of the 3d image on the wallpaper.
But during this time you will get an unforgettable feeling of comfort in your home.
And you can remove and reuse the wallpaper. For instance, you can give it out to a friend to hang in their house.
Just imagine your dream of marble bathroom walls.
But you cannot afford it, or it is simply impossible to install it in your rental apartment.
Purchasing 3D wallpaper for walls will make your dream come true.
The 3d effects and cost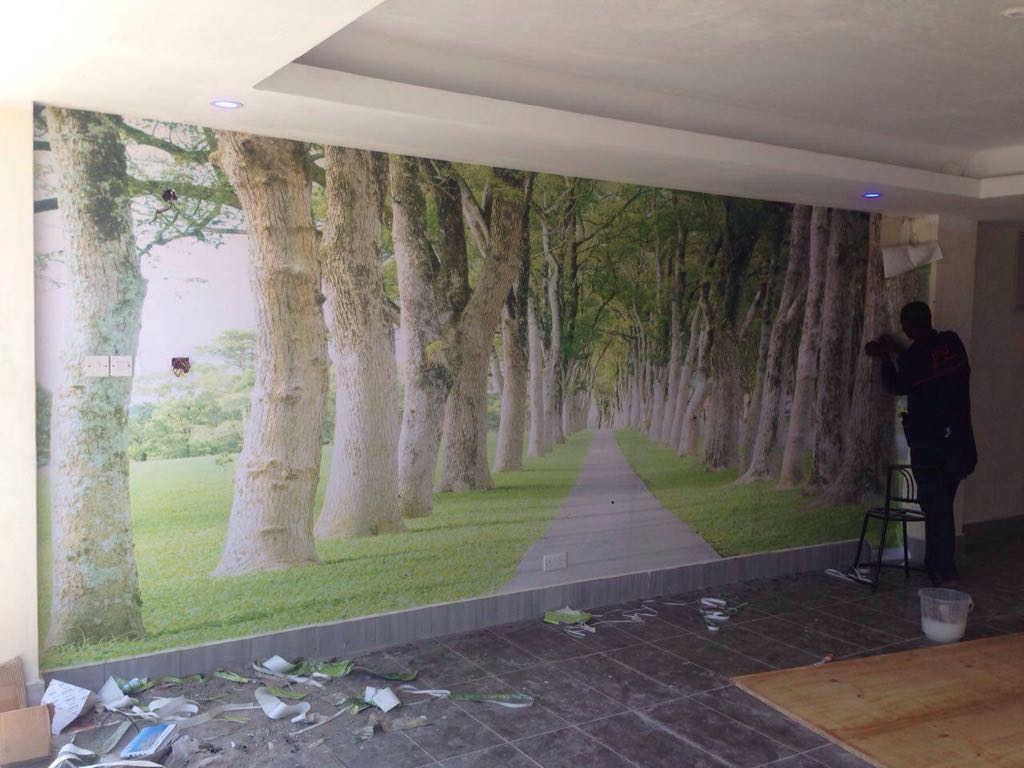 3D Wallpaper for Walls at Wallpaper Kenya is meant to give the illusion of added depth. Otherwise, the cost of 3d wallpaper is the same as any other ordinary wallpaper.
And the prices range from Kenya Shillings 1000 to Kenya Shillings 1500 per standard size roll. Wish is 53 centimeters by 9.5 meters. Included in this price range are 3d wallpaper in geometrical patterns and nature such as wood effects, stone effect, and brick effect!
You can also customize your 3D Mural Wallpaper at a cost of Kenya Shillings 2000 per square meter.
But this does not include the cost of obtaining the 3d image or artwork.
These customized wallpapers can be used for branding or interior decoration.
For instances such as landscapes, waterfalls, or any other scenery. Combined with epoxy a bespoke 3d wallpaper flooring is achievable.
This kind of flooring is extremely beautiful but, depending on several factors, could cost up to Kenya Shillings 8000 per square meter.
Different people use the term 3d to mean slightly different things.
The term refers to the Optical illusion you get on looking at certain wallpaper designs such as brick wallpaper.
Almost all brick wallpaper is 3d. This means when you look at a brick wallpaper it looks three-dimensional. Like it has depth and shadows. In other words, optical illusion creates an appearance of having physical three dimensions.
3D effects wallpaper for walls have all the elements of Interior Decoration. At the height of popularity now there is a trend of using 3d effects for wall decorations in 2020. It is the interior designer's secret weapon.
Scenery 3d wallpaper
Nature scenery wallpaper is the trending design of the finishing of 3D walls. It is a picture of natural scenery applied to a canvas and when viewed creates an impression of the volume of the image.
Nature will create a unique look in your home interior. It is unique as it is created on an individual order. It is you to choose the image for customization.

Nature scenic wallpapers are peculiar in a way. You will notice that the picture depicted seems to protrude into the space from a perfectly flat wall. That effect is what we call optical illusion.
Using modern Large format printing a three-dimensional we create wallpaper for walls. But you need to provide us with the image of any photo, or picture. Provided it is in high definition.
It means you can make the decoration of your rooms stunningly beautiful and unique.
You can do this using a picture taken with your own hands. Alternatively, you can download a professional picture from a site such as Unsplash
Ordinary geometric 3d wallpaper for walls
3d Geometric wallpaper for walls appreciates the chic style of simple lines and shapes. One of the most powerful tools of a graphics designer is 3D geometry.
3D geometry comes to picture into model real-world quantities such as velocity, fluid flows, and many other physical quantities.
Many geometric wallpapers convey a contemporary look in a room.
They are usually abstract and uncomplicated forms in mode colors. You can buy ready-made geometric wallpaper.
Included in this category too are playful geometric floral wallpapers and sophisticated vogue retro designs.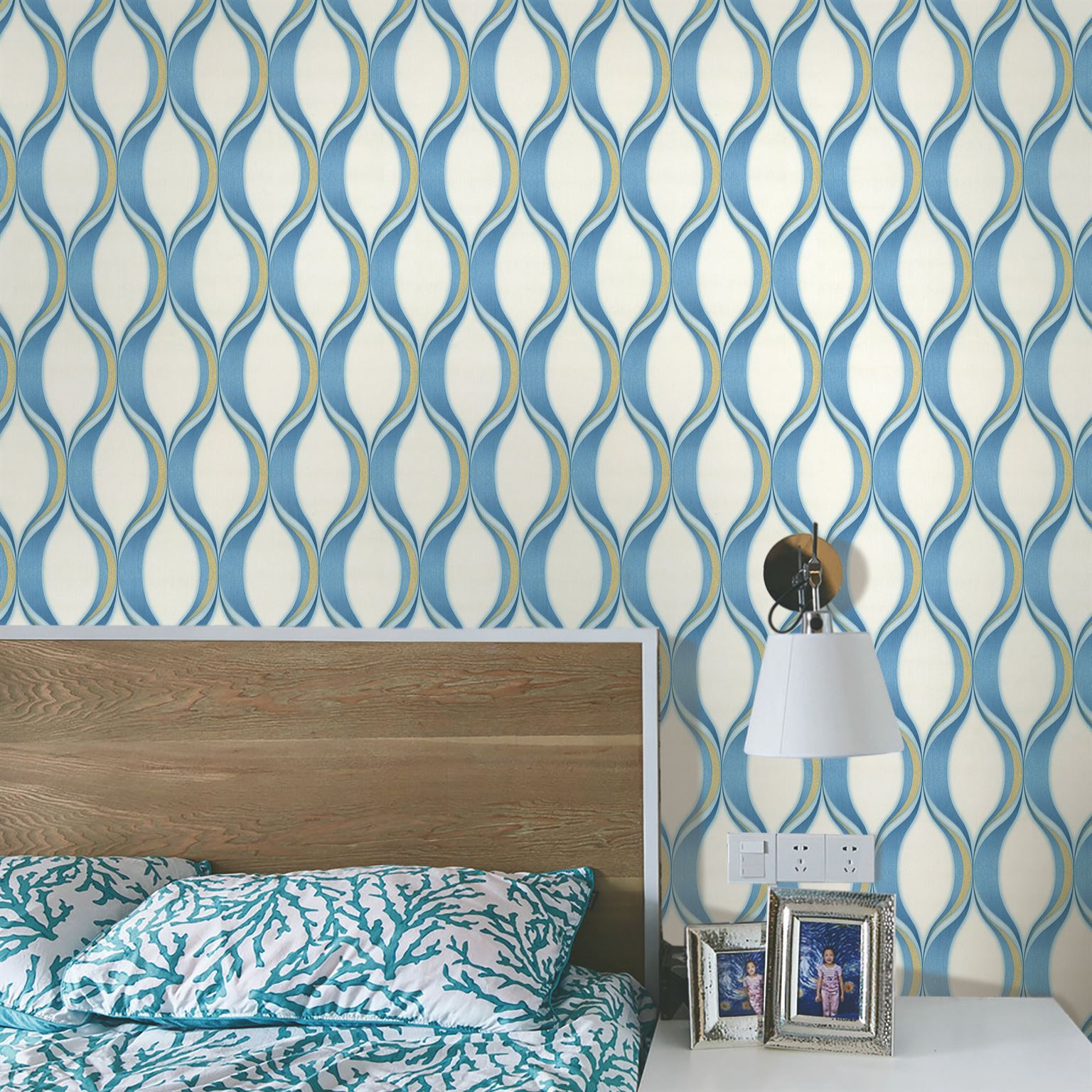 Let us investigate the phenomena that allow a 2D wallpaper to be interpreted in terms of a 3D scene. The optical illusion.
People have an uncanny ability to perceive and analyze the structure of the 3D wallpaper from visual input.
We readily perceive these without conscious reasoning.
Allow me to say that science doesn't yet understand many aspects of human vision clearly. Second, we can nicely model several vision cues separately.
But the interpretation of complex scenes surely involves competitive and cooperative processes using multiple cues simultaneously.
Finally, our interest need not be in explaining human visual behavior at all. In other words, the end justifies the means.
Effects of 3D Wallpaper on walls
The best way I know to make your living room to be unique and original is you install 3D wallpaper on the walls.
It is a very fast and efficient way for you to get a brand new look in the living room. You will get your entire living room looking completely changed, and the walls will get a whole new dimension.
Wallpapers are the right solution if you want refreshment in your living room. 3D wallpapers are not only very attractive but also will create a cozy atmosphere.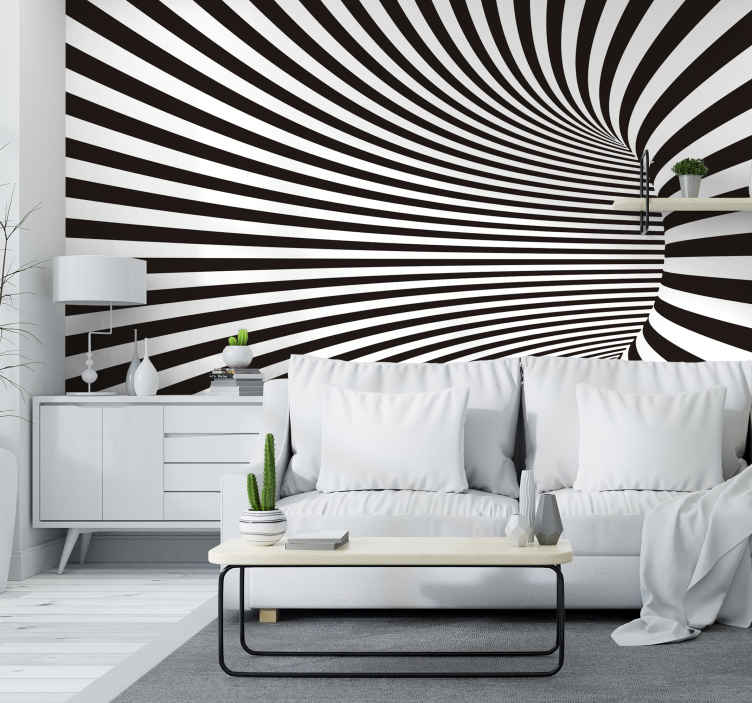 If you're not aware of how much of an impact 3d wallpaper design maneuvers can make, you're in luck. 3d wallpaper is every interior decorator's secret weapon.
Below we've outlined four of the most common optical illusions. We also show you how you can pull them off in your own home.
Wallpaper Kenya collection includes kid-friendly patterns, featuring building blocks and more.
Not left out well are elegant 3D wallpaper designs that play with texture, and also natural brick designs. Expertly installed, they create the illusion that your walls have more than two dimensions. And therefore add depth, space, and texture to your rooms.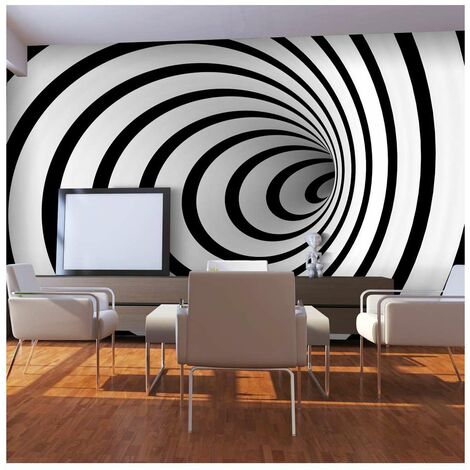 Our 3d wallpaper is simply amazing on the walls. Because of the look that you will get when you set this kind of wallpaper.
It will provide a pleasant atmosphere in your room where you spend most of your time with your family.
Unusual patterns, protrusions, landscapes, all that will contribute to the luxurious look of your living room.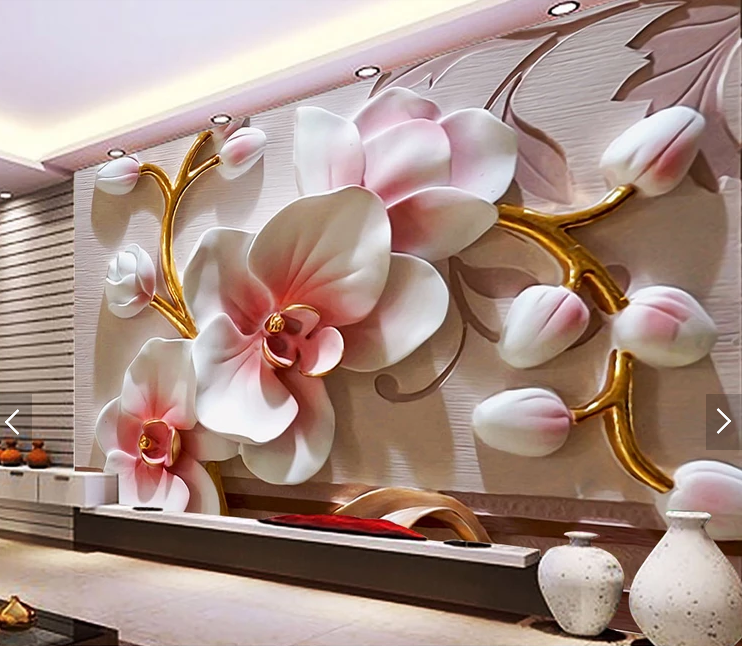 High quality and stylish 3d wallpaper, will adorn your living room at affordable rates and fast installation.
3D Customized Wallpaper for walls
You need to understand that Customized 3d wallpaper is a premium alternative to traditional wallpaper. Here you have limitless opportunities to add more than just color and images.
You can tell a story with your walls. Have a portrait and of design you desire. For instance you and your family on holiday, waterfalls, forest scenery, you name it. Use it to give your room character, dimension, and creativity.
Further, more customized wallpaper is done of silk fabric. The durability of the high-quality fabric that we use means you can remove and reuse the wallpaper.
This unique product is difficult for your children to scratch or scuff. And we produce it in color-rich eco-solvent ink. This allows us to print incredibly bright and accurate colors.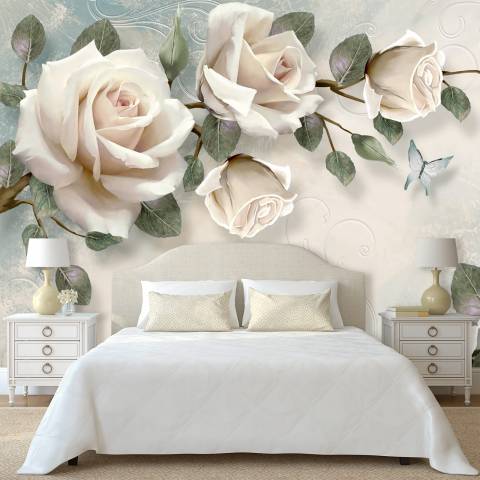 The silk printing raw material comes in size 3 meters by 60 meters. We, therefore, can print the fabric panels on one seamless piece. No joints.  This wider width and height allow for a very neat installation.
How a 3D Wallpaper is Created
3D  wallpaper simply means a depiction of something that has volume or space on a flat surface wallpaper. This can be as simple as adding thickness to block letters. Or as complex as trying to depict the galaxy in space.
A two-dimensional shape has length and width. A three-dimensional solid shape also has depth. Three-dimensional shapes, by their nature, have an inside and an outside, separated by a surface. And therefore all physical items, things you can touch, are three-dimensional.

For wallpaper printing, the applications of 3d imagery are endless. Any image that is used on a flat surface can have a 3D appearance.
But do not confuse 3d wallpaper with 3D printing or additive manufacturing. Additive manufacturing is the process of making three-dimensional solid objects from a digital file.
The creation of a 3D printed object is achieved using additive processes. In an additive process a real object, as opposed to optical illusion is created by laying down successive layers of material until the object is created.
Each of these layers can be seen as a thinly sliced horizontal cross-section of the eventual object. In-wall decorations are called 3d panels. But we don't stock them at the moment.
3D printing is the opposite of subtractive manufacturing. Which is cutting out / hollowing out a piece of metal or plastic with for instance a milling machine.
And this enables you to produce complex shapes using less material than traditional manufacturing methods.
Texture versus 3D Image
New interior decorators are often confused about the difference between 3D wallpaper images and textured wallpaper.
But both are fundamental and present in the 3D wallpaper art. And without them, there is no 3D scene.
In the simplest terms: textures and materials are used to print the surface of a 3D model, but the details are more complicated.
Wallpaper textures and materials are not the same things. Although they are sometimes used interchangeably to refer to the "skin" of the wallpaper model.
But in 3D wallpaper art, they mean different things. And have different visual effects. Textures are simply images used to skin 3D objects.
That means, in this pictured wallpaper the cartoons are the objects. In brick wallpaper, the bricks are the objects and their surfaces are the textures.
For instance, a 3D model may have multiple materials but only one texture. In the wallpaper pictured here, we have several cartoons, all in one smooth texture.
Your guests will be amazed at the new look that your living room will get. Set a unique wallpaper to provide a pleasant atmosphere in the space where you spend most of your time with your family.
Generally speaking, there are two types of 3D wallpaper. Ordinary pre-printed wallpaper and customized wallpaper.
Ordinary wallpaper costs around Kenya Shillings 1500 per standard size roll, 53 centimeter's by 9.5 meters. It usually comes in vinyl.
While customized wallpaper will cost Kenya Shillings 2000 per square meter. You provide an HD image and we blow it up for a full wall on silk fabric.