The question of textured wallpaper is the question of how the paper looks and feels. And there are different wallpaper textures, both tactile or real as well as faux. unfortunately there is no way you can tell what the wallpaper looks and feels like until it is physically in your hands. Even a picture might not be completely satisfactory as there are some texture details that you simply cannot captured on soft copy. For instance, I am 100% sure you cannot tell whether the picture below is wallpaper texture or real stones.
I know you are most likely to say that the above picture is real rugged textured stone wall. But the fact is, you are wrong. It is wallpaper. That's why we will break down for you all the different wallpaper textures and finishes here.
There are four kinds of wallpaper textures
You will find basically four different types of wallpaper textures: smooth, embossed, coated and striped or uncoated. And each type of texture has multiple wallpaper designs. But there are subdivisions of these four main categories.
Smooth surface wallpaper
There are three basic paper styles that fall under the smooth category:  wove, smooth & vellum. They typically have no raised ridges.
Wove – This style of wallpaper is very smooth and doesn't any type of ribbed detailing. This is what is used mostly for customized wallpaper printing. Although at Wallpaper Kenya we use the more advanced and durable silk cloth for wallpaper customization. It's important to note that if a roll of wallpaper does not specifically say the type of finish it has, you can assume it is a wove finish.
Smooth –  This style of wallpaper is created by running paper through sets of rollers. The paper pulp is flattened over and over again by rollers creating one roll of smooth wallpaper.
Vellum – Vellum is a type of finish applied to all purpose paper. It has an egg shell look and feel and is very durable. This style of wallpaper appears to be smooth but has a subtle roughness making it a little rougher than smooth the above mentioned smooth wallpaper. Vellum wallpaper is made naturally from pure cellulose fibers. It is also recyclable and acid-free.
Tactile Wallpaper Textures
Wallpaper texture is the way its surface looks and feels. Therefore it is experienced in two ways — with touch (tactile) and with our eyes (visually). Interior decorators often use texture in the following ways to:
Texture is essential in wallpaper to make objects appear to be real. For instance the visual texture of brick wallpaper. Even in abstract paintings texture can serve to enhance the viewers experience by suggesting certain feelings or mood regarding the artwork. Texture can also serve to organize and unify various areas of a composition.
It can either add to or take away from the overall effect of the decoration. When it is used haphazardly or in the wrong way, it can confuse or clutter the artwork. However, when used with deliberate skill, texture will bring a composition together creating the illusion of realism and adding unity.
Tactile texture is the real thing. It is the actual way a wallpaper surface feels when it is felt or touched. Such as rough, smooth, soft, hard, silky, slimy, sticky, etc.
On the other hand Visual texture is not real texture. All textures you observe in photo mural wallpaper are visual textures. No matter how rough objects may seem to appear in a photo mural wallpaper, the surface of the photograph is always going to be smooth and flat to the touch.
Artists can create the illusion of texture in their paintings by simulation or implying it through the use of various art elements. Such as line, shading and color. It is created by repeating lines, dot or other shapes to create a pattern. Varying the size, density, and orientation of these marks will produce other desired effects as well.
Common Textures
Although there are hundreds, perhaps thousands of different types of texture, nonetheless, all texture will fall under two broad categories — rough and smooth. For example:
| | |
| --- | --- |
| Rough | Smooth |
| Course | Fine |
| Bumpy | Slick |
| Dry | Wet |
| Flat | Wrinkled |
| Scaly | Silky |
| Glossy | Matte |
| Sandy | Slimy |
| Hairy | Bald |
| Hard | Soft |
| Prickly | Velvety |
| Sharp | Dull |
| Sticky | Slippery |
Embossed wallpaper
Embossed wallpaper consists of wallpaper texture that has raised detailing that can be both seen and felt. Then you can subdivide this category into Linen, Laid and Pinstripe.
Linen – Linen wallpaper looks and feels like much like the linen fabrics in your home. Chances are that nice linen tablecloth you use has a similar raised crosshatch pattern. Linen texture wallpaper is frequently used for when you want an elegant look. It looks restaurant walls. You can use it on other surfaces too. Some people even use it for business cards! Linen wallpaper is made from the flax plant.
Laid – The laid finish also gives the wallpaper the look and feel of a quality hand-crafted paper from ages past. This is a type of finish that is applied to the wallpaper during the paper-making process. While the paper is still wet, the paper roller is pressed against the wet pulp. Thus creating fine lines running the length of the paper. The paper features raised horizontal and vertical lines, also known as "chain lines." Again, this type of finish works well on other surfaces too. And you can use it on personal stationery, and high-quality menus.
Pinstripe – This wallpaper has a ribbed texture. Long ribbed lines run parallel down the length of the wallpaper, giving it like its name suggest subtle pinstripe markings. These are lovely wallpaper textures.
Plain color textured wallpaper is the ideal solution to be used alongside a colorful patterned feature wall. Or for a full room decorating solution to cover a blank space such as hallways and stairwells. Plain color textured wallpaper creates a very interesting look by adding depth and contrast that painting alone simply cannot do.
Plain colored textured wallpaper
Texture is a big element in interior decoration. To create visually appealing spaces, we apply various elements of interior design. Namely lines and shapes, color, texture & patterns, proportions, and light.
Texture the is surface quality of the wallpaper. Every wallpaper has a texture whether it be smooth or rough, bumpy or flat. Our perception of texture on wallpaper on the wall is also influenced by the textures of adjacent surfaces. As well as our viewing distance, viewing angle and the lighting applied. For example, a rough wallpaper seem more textured next to smooth surfaces, when viewed up close, and when lit from the side.
A texture can be described as either tactile or visual. Tactile textured wallpaper relates to the actual feeling of the surface of the wallpaper– smooth, rough, soft, hard, etc. Visual texture of a wallpaper is our perception of what the texture of the wallpaper might feel like to touch. In other words, we often make assumptions about the texture of a wallpaper based on our memory of touching similar surfaces.
Differentiate between tactile & visual wallpaper textures
There are two main types of wallpaper textures. Texture (visual arts) or Element of visual language is the name given not only to the external appearance of the structure of the materials, wallpaper or otherwise. But also to the treatment that can be given to a surface through the materials.
Therefore wallpaper texture can be tactile, when it presents differences that respond to touch. And it can be visual when it presents differences that respond to vision , it can be: rough, tough, smooth, etc.
Therefore wallpaper texture is expressive, significant and in itself transmits variable reactions in the viewer.
Texture is the appearance of a surface. As a plastic element it can enrich the expressiveness of a plane. Or be the element that configures a composition.
-Implied texture- is texture that appears to be present but it is an illusion. It is not really present. A good example of implied texture is brick and stone wallpaper.
-Actual texture- is texture that really exists and it can be felt, as in most plain white texture wallpaper used on ceilings.
Anaglypta is a range of pain-table textured wall-coverings made from paper or vinyl. It is produced on traditional paper and paste-the-wall substrates. Analglypta is often compared to Lincrusta which is made from gelled paste of linseed oil and wood flour. Lincrusta is considered to be a heavier version but more durable than Analglypta.
How to choose the right textured wallpaper
Textured wallpaper is a practical and efficient option for those who want to redesign the look of walls. This is because wallpaper is versatile and combine with different environments. Because it is easy to install, in some cases, you can do it without the help of a professional. However you need some tips so as not to make a mistake in choosing the texture and the application.
For instance, embossed wallpaper texture is not advisable for you to use in the kitchen and bathrooms. Not because it would not look good, but because it can make your cleaning a bit difficult. Although there are some textured allowed to use in all rooms of the house. Real embossed texture is not one of them. The areas that receive embossed wallpaper best are living rooms, corridors, bedrooms and facades.
In addition, as there are several types of textures, it is always good to consult with an interior designer. Wallpaper Kenya will advice you which type is best suited to your rooms architecture.
Mask imperfections in walls and ceilings
Dents and Cracks in walls and ceilings can appear for different reasons. Therefore, when a fissure is detected, it is important to discover its origin. The passing of the time or the settlement of the walls themselves can lead to the appearance of cracks. Although sometimes they can form due to major breakdowns, such as water leakage.
Some tactile wallpaper textures allow to hide some of these ugly, but minor, imperfections. If what your walls have holes or small cracks, but you are not ready yet to get into major works, you can cover them with the wallpaper. These not only allows you to cover the wall but at the same time provide a nice decoration to the room.
Of course, for major cracks, do not wait too long to find the cause and solution to the problem. Because cracks can affect the structural stability of your house.
Choice of colors
You must take care when choosing the color to apply to the texture of the wallpaper. The ideal is always to opt for softer colors on textured wallpaper.
When using texture, it is best to use more neutral colors. If you apply very strong colors on textured walls, they usually overloads the environment. This leave the wall with too much visual information.
Align textures with furniture
It is always good and interesting you seek a balance in the use of wall textures. And one way to do this is to seek alignment between wallpaper texture, colors and your furniture.
When our eyes pass through the environment, our brain, unconsciously, defines whether we find that place beautiful or not. That is why balance in the composition is fundamental.
If your furniture has a lot of personality and will be the main attraction of the room, the colors and textures of your walls must harmonize with them. The opposite is also true. A room with more neutral furniture allows for a bolder texture wall texture.
Faux Textured Wallpaper
How about decorating your living room with this colorful textured brick wallpaper? We all agree that this is a great idea. So we wanted to offer you this amazing design with a realistic brick pattern wall in really nice colors. There are also some contrasting pebble, some of which create a smiley face that will make you feel happier every time you look at this brick patterned wallpaper. Don't worry if you have never had wallpaper. This high quality product is so easy to hang on the wall.
Faux texture wallpaper finish is a technique that creates texture and nuance by replicating the look or feel of other surfaces, such as this brick wallpaper, suede or marble.
Faux brick wallpapers are forever popular and have remained fashionable for time immemorial. A great way to achieve an industrial or rustic interior decor without the headache of a big renovation. Wallpaper Kenya brick wallpapers and are perfect for different decor styles. With a wide collection and a multitude of styles and textures, our brick wallpapers offer great versatility when styling your home.
Different wood wallpaper textures
Another very fashionable and useful decorative element is wood textures. A rustic style, always and with warmth and fresh air inscribed on each of the wood wallpapers. Like stone and brick, wood has long been the building material by nature, rustic or surrounded by nature. With these textures you create that atmosphere in your home with wood wallpapers.
Faux Wood textures wallpaper have many possibilities in terms of shape and colors. The shades that they present are generally grey, blue and salmon combined with brown and ocher shades.
Other wooden wallpapers simulate the reliefs and textures of tree trunks. and other coverings constitute wide stripes of varied colors but with a roughness that resembles the twisted wood of the branches.
In this category there are wall coverings that imitate wood shavings, creating wallpapers with strong and warm colors but invaded by brownish earthy colors. Other styles such as wooden cabin ceilings are immersed in these wallpapers.
On the other hand driftwood-effect wallpaper mural would fool anyone into thinking they were real planks. The photo-generated wallpaper offers a realistic wooden feature wall that works perfectly in a Scandinavian interiors. With a great variety, Wallpaper Kenya wood-effect wallpapers offer great versatility for your decor projects.
In Economic Wallpaper we consider the imitation of wood as an own and consolidated style. And whose intention is to create a natural, different and forest environment in any of the rooms in your home.
Animal skin leather wallpaper texture
Animal skin, available at Wallpaper Kenya, is completely new and very surprising wallpaper design. Incorporating textures that imitate skin, this spectacular effect is achieved. In addition, you can play with designs that imitate crocodile skin, snake skin, etc.
With these you you looking to add some dazzle to your interior design? Animal skins have been in fashion for millennia and they aren't going anywhere soon. It is only that real animal skin is too expensive and even then, for such as wildlife, not available. Wallpaper fills this void.
According to NYNow, Nordic design is one of the hottest trends for 2018 among design celebs and home decor influence rs. A key element of this style is the use of animal skin rugs.
It doesn't end with cowhides either. Alpaca, buffalo, calf, goat and axis deer hides are all right on trend.
Brick and stone wallpaper textures
One way of the most people's favorite of all time wall textures is brick and stone wallpaper. You can use it to transform your dry wall or plaster wall into an exciting realistic looking natural brick texture to decorate the your indoor walls.
In other words, nowadays it is not necessary to resort to heavy stones. Nor is it necessary to invest so much time and money in mounting the entire wall in real bricks or stone. Now you have other options. And one of them is imitation stone. You will be amazed of final result looking exactly the same as natural bricks and stones. But more comfortable to achieve the effects, cheaper and also 100% customization.
Faux brick wallpapers are forever popular and have remained fashionable for donkey years. A great way to achieve a rustic or industrial look without the headache of a big renovation, our brick wallpapers and murals are perfect for the modern homeowner. With a varied collection and a multitude of styles and textures, our brick wallpapers offer great versatility when styling your home.
Solid color Textured Wallpaper
Using solid color textured wallpaper in the home environments means being attuned to decor trends. This wallpaper imitates real textures, such as wood, stones, sand, flowers, rust, and countless other objects and natural environments. In its touch, a light texture can be perceived, different from other wallpapers that are smooth, giving a modern and sophisticated air.
Plain Textured wallpaper is a trend, not only for its beauty. But also for its versatility, making any environment comfortable and elegant.
If the place you want to install the textured wallpaper is very small, it pays to use lighter colors.  Simply because they enlarge the room. The light colors still give a more modern and sophisticated appearance. So, if on the contrary, you want to create a more classic and traditional environment, opt for darker colors wallpaper.
A great advantage of wallpaper is that you can use it in any place with a smooth surface. And not only on walls. Use it even on such surfaces as refrigerators, cabinets and countless other furniture. After these applications, it is possible to clean it with a damp cloth and neutral soap, without being damaged or losing its quality. That way, it becomes much easier to give wings to creativity and make your home even more beautiful.
At Wallpaper Kenya, you will find a large amount of plain color textured wallpapers. Wallpaper Kenya is the best place for you to find the wallpaper of your preference. Do not waste time! Get it now!
Set noble accents with the structured non-woven wallpaper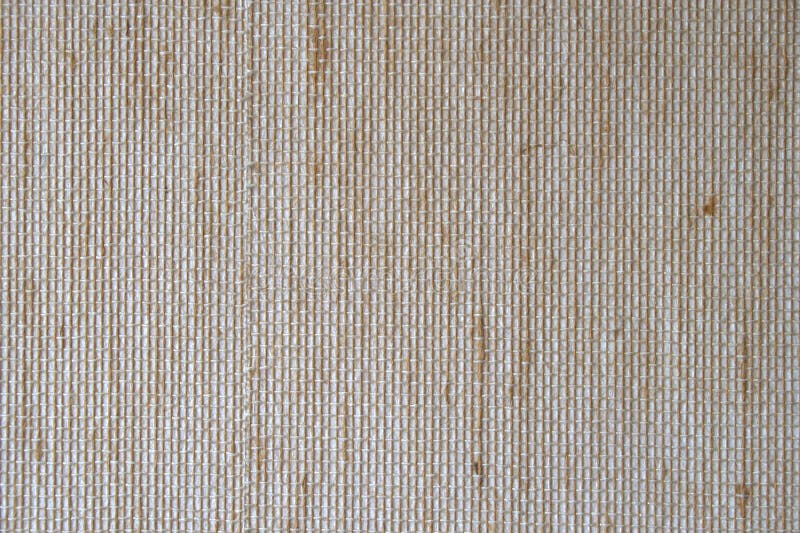 Structured wallpaper is a wall covering that is not only a visual, but also a pleasure to touch. In contrast to smooth plain wallpapers , even single-colored textured wallpapers have harmonious shades of color due to their relief-like surface, which further underlines the elegant look of your personal wall design. If the pattern is embossed, it is often referred to as embossed wallpaper. The surface relief can be applied to the wall covering using techniques such as rolling.
Buy textured wallpaper from our wallpaper shop in different colors. But dominated by natural earth tones, cream, beige and white, which still support the organic feel of the wall dress. This makes the structured wallpaper a real combination wonder and can be used with practically any furnishing style.
Even after it has been attached, the versatile wallpaper with its structure acquires its three-dimensional character. As paper, vinyl or non-woven wallpaper, the textured wallpaper effortlessly achieves an effective, expressive look. And it does so without drawing attention from the furniture, your decoration or other combined wall coverings.