The self-adhesive marble contact paper is designed, above all, to capture a design on it. And for this reason, it is also very correct when you its use to modify the style of the cover of any book. Or maybe you thought it is only good for use as a countertop cover? Yes, the self-adhesive and waterproof marble contact paper is commonly used to cover kitchen countertops. But it has many other uses.
They are not only used to decorate small objects such as covering notebooks or books. But you can also use them to decorate your house at a macro level. For example, you can use them to give your tiles an incredible atmosphere.
Not only that, but you can also decorate your walls. As a vinyl, you can create an incredible design that lasts very well all the time and get a very funk decoration. Or use it for children's room decoration because it is very hard to wear and tear.
Interior designers use make use of marble varieties of colors (yellowish, pinkish, brownish). Travertine marble, with a tone between beige and raw, is the most present in bathrooms and portals of all types of buildings and homes.
Durability
Contact paper stickers are particularly durable and can withstand many bumps and scratches, as well as high temperatures. And this makes it a good solution for a large number of your applications. It is one of the rare decorations you will find suitable for use in wet areas such as the kitchen and bathrooms.
Being self-adhesive, you can install the self-adhesive for yourself (DIY). It allows you to take off the sticker much faster with the horizontal fold that it has, which saves time and effort.
Why you should decorate with marble contact paper
Marble contact paper is now more in use that real marble. And not only because it gives the same visual effect as real marble and is it cheaper. It has other advantages too over real marble stone.
Marble is one of the most popular materials for home decoration. It has been used for thousands of years in stately buildings, works of art and to make precious decorative objects. Given the particularity of the extraction of marble, it can often be out of budget for those who are renovating or furnishing their home. And this is but one reason why the faux marble effect comes into play.
Contact paper is a covering of furniture and walls which provides the typical effect of marble, shiny and streaked.
Advantages
If beauty is in the eyes of the beholder, you can not tell the difference between contact paper and real marble. And you will easily mistake a marble-effect piece of furniture for a real marble piece. 
Are you going to move your furniture around? And don't you want light furniture? Real marble is made of natural stone and is considerably heavier than marble-like furniture.
Natural marble certainly has a timeless charm. It is elegant and bright in every corner of the house. But so is contact paper.
The real marble furniture is not water repellent, the fake marble ones are.
Real marble furniture is much more expensive than marble-like furniture.
So, why should you prefer contact paper over real marble? It is because marble-like furniture is much more accessible and requires no maintenance like real marble.
Oil and waterproof sticker for kitchen countertops
The oil and waterproof marble contact paper, resistant to heat, and washable wallpaper is your best choice for the kitchen and bathroom. Its characteristic makes this range a collection the ideal choice as decorative wallpaper for your bathrooms and kitchens.
When selecting the best paper to decorate your bathroom and kitchen, keep in mind that not just any wallpaper will do. If you have a room with a high humidity rate, you should choose wallpaper with waterproof properties.
These proven quality products can also be used as kitchen countertop covers. But not only for your kitchen and bathroom. It is recommended for areas that you frequently clean and are subject to a lot of wear. Use it on dining tables and other furniture, and wall decoration for hospitality, hotels, or restaurants. In humid kitchens and bathrooms, it is best to install waterproof contact paper.
Because they have a waterproof PVC layer that perfectly withstands oil fumes and humidity. And also remain unaltered by abrasion and condensation. It's also washable. Real marble stone is subject to a series of complications during its "life". The marble countertop, especially the white one, tends to form a yellowish film and also tends to lose its natural sheen. When exposed to water, acids, or bleach, the iron in the stone will begin to oxidize and turn yellow. And this is another reason why you should choose waterproof contact paper over real marble stone.
Oxidation is accelerated when marble is saturated with water. But contact paper does not oxidize.
Decorative faux marble contact paper color varieties
Self-adhesive decorative marble contact paper can be one of your best allies to decorate the room you want. Because you can choose between multiple marble patterns and colors. This variety allows you to give free rein to your imagination and achieve the decorative touch you are looking for.
The elegance of marble never goes out of style: it has been used for centuries to embellish interiors. Despite having experienced a great boom followed by a decline in its use, today its magnificent qualities have made it popular again. Becoming the protagonist of many interior design projects.
The reasons you should choose a contact paper are different. The stone represents a suitable solution for each type of environment. Both for its functional and aesthetic aspects. But if you think that marble is an unattainable material, intended for luxurious environments and not suitable for contemporary spaces with a lower budget, you can change your mind. 
A popular bathroom marble is white. Natural rock has both light and dark veins of different lengths. But in imitation, manufacturers are trying to achieve the same effect. Looks expensive, and gives the room a touch of luxury.
Designers in the sector have staged an infinity of designs in melamine, laminate, lacquer, and, marble-effect contact paper. All the faux marble contact papers reproduce colors, textures, and veins in a modern way.
Black marble
Decorating with real or faux marble gives an interior space a touch of mystery and elegance. But you must first of all take First of all into account that dark colors take away light and space from rooms. Keep this in mind and be careful with the use of black in small rooms.
A good alternative is to alternate, for example, black and white marble design. This is a very fashionable combination to visually change the shape of the place you want to decorate. Just make sure you use the right dose of black. Fortunately, this is available in black and white faux marble designs.
Traditionally, black is associated with the masculine, but today it is linked with elegance and originality. You can use it in the bathroom and even in the kitchen.
Brown marble
You know that brown interior decoration can go with any style. But brown marble wall designs give timeless space that is still very current. Brown marble stickers guarantees this unique functionality.
And is one of the perfect natural products for living rooms, bedrooms, bathrooms and kitchens.
Green marble wall stickers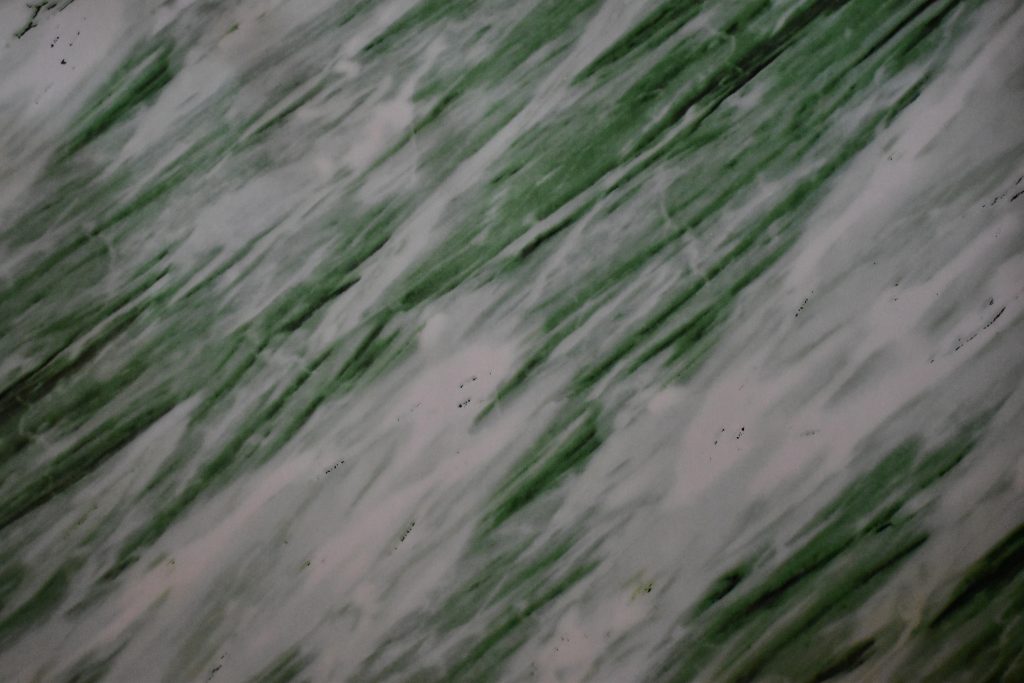 Conclusion and rationale
I hope that you now do not doubt that marble is one of the most precious materials you can use in the construction of a house. And that today marble is very expensive and consequently little used in the construction of houses. However, you can easily achieve its beauty and elegance can be reproduced thanks to special stickers. We are talking about marble effect stickers. You will be able an effect very similar to that of marble. And that allows you to make your home context truly unique. Not only your home but also any luxury venue, a restaurant, and so on. The marble effect allows you to make interiors highly elegant and exclusive,