What is Office Wall Branding? And why is branding important?
Office Wall Branding is key to communicating to your customers what your products and services stand for.
But modern Office Wall Branding is much more than a company creating a brand name, logo or design on the office wall.
And that is okay as it helps to build brand identity and distinguish a product and service from other products and services.
However Office Wall Branding is more important because is it what makes a memorable impression on consumers.
And it also allows your customers and clients to know what to expect from your company. It is a way of distinguishing yourself from the competitors and clarifying what it is you offer that makes you the better choice.
Therefore build your office wall branding to be a true representation of who you are as a business. And also how you wish to be perceived.
Use modern technology office wall branding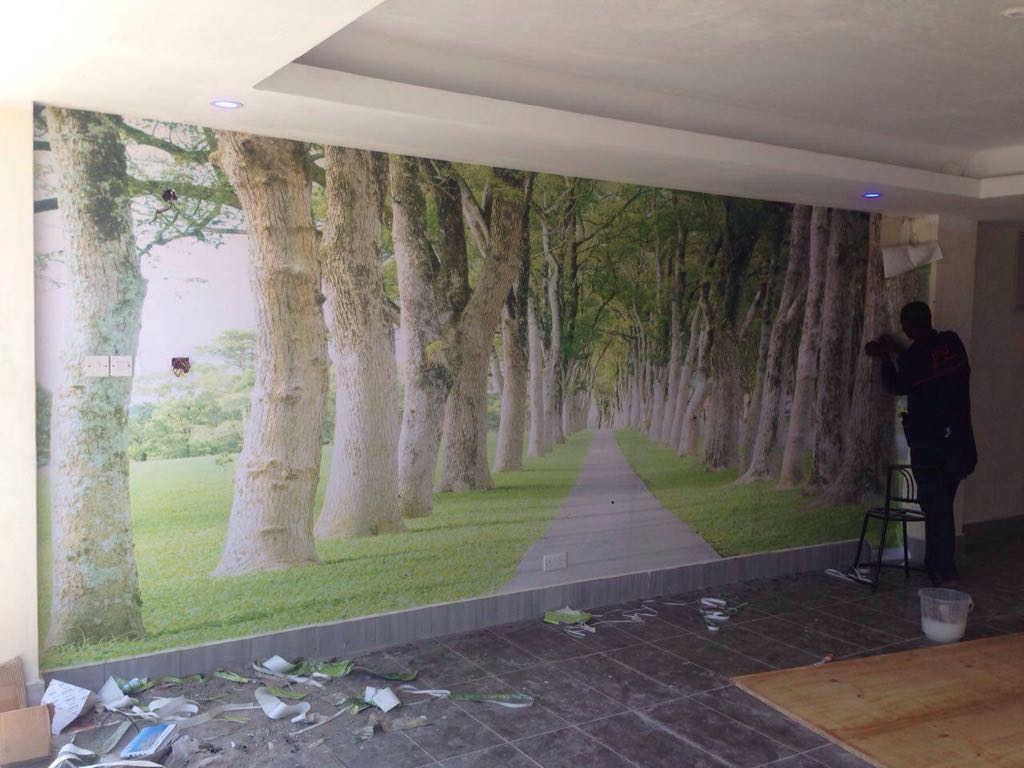 There are different ways you can use to brand your office walls. These include the traditional wall mural painting and or sign writing, vertical printing and wallpaper.
However the most effective and economical imagery is removable and reusable customized mural wallpaper.
There is no doubt a picture is worth a thousand words. Well, if one small photograph can convey a story, imagine what a full-color, high-resolution, wall-to-wall office wall mural tells the world. And there is no better way of achieving this than using digital photo wall murals.
It's not just one of the hottest interior design trends of the moment, either. Business wall murals are a signature piece of how you brand your office and stay in the consumer's mind.
Murals can be situated inside or outside your business. They strike the perfect balance between professionalism and personality — plus just make your office look darn good.
If pictures have a lot to say, then custom wall murals are the megaphone to broadcast it loud and clear.
Keeping your brand top of mind is also imperative to influence a consumer's buying decision. To top it all off, many consumers today lack trust in brands. And so making your brand authentic and communicating the same on the office wall is what Wallpaper Kenya offers you.
How you communicate your brand can impact your effectiveness and determine if your audience recognizes your corporate message. Or chooses to ignore it.
Choosing the best color for your home is easy. You already have a general idea of what colors you like and which ones will make a personal statement.
Color will transform your home into something out of a magazine. The right color will relax you or brighten up a room. It's all based on your tastes.
But choosing office wall branding colors is completely different. You may love the color lavender but that doesn't mean it should be on your accounting firm's walls, right? Or should it?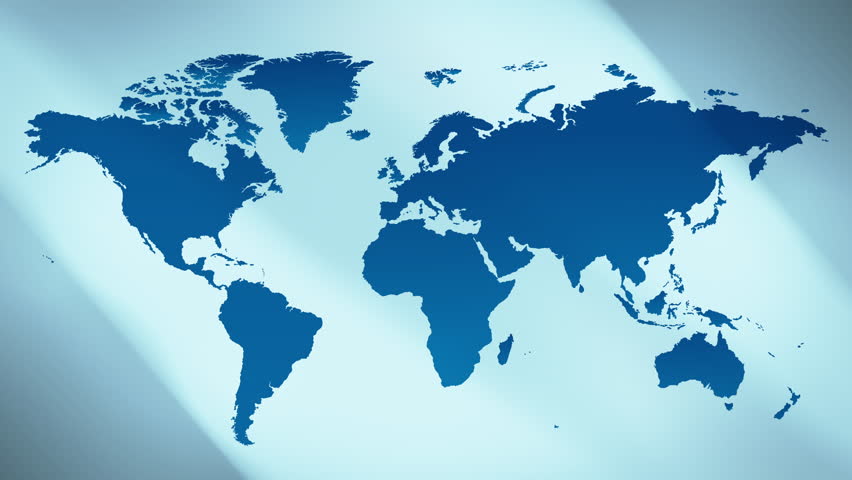 In this article, we'll go over how to choose the best office wall branding color. So that you get the aesthetics you want and the productivity from your employees you expect.
How to choose colors to brand office walls
Choosing the office wall colors that best suits the needs of your company is not an easy task. Here we tell you how to choose them.
If you are thinking of branding your office walls, you need to consider the colors that you can use. This is important since they will influence the mood and appearance or your office.
In fact, the office wall colors will create the first impression you are going to achieve on customers. So how should you choose office wall colors?
Reasons to think about wall colors before office wall branding
To create a good impression of the office you should think about the effect the wall colors will create. The decision you make is going to directly influence your employees mood and output.
It will also provoke a reaction in customers. And will say a lot about you. What are some of the effects?
When changing the color of the office walls, employees will feel either good or not. We cannot deny that some colors can create a tense or heavy environment. Conversely, others can create a warm and friendly atmosphere. Thus, you should consider which ones will favor their performance.
And when clients visit your office the first thing they notice is wall branding. When the colors are not cozy, warm or attractive, you are not going to attract your audience. Remember that this is the welcome that you will be giving them your first time clients. Thus, when choosing, you cannot stop thinking about such important people.
How you should choose your office wall branding colors
After knowing the importance of colors in an office, you must now make a decision. What are the colors that are recommended to favor your work environment? And which colors can negatively influence appearance? Next, we are going to detail some of these and how you can combine them.
The most recommended colors for office wall branding
On this occasion, we will talk about the main colors. For example, white, yellow, red, blue, and more.
White color
This is the first on the list and not without some valid reason. In fact, this color is considered the most suitable for all kinds of environments. You can use it with the full assurance that you will achieve a good effect. Even, it is very appropriate to combine it with others that allow it to stand out much more.
By using the color white you will create a bright and clear environment. It even favors the use of light. In addition, it conveys a neat and clean appearance that is pleasing to the eye. Of course, don't just use white. You can apply a touch of another color to these rooms. But, always with subtlety.
The grey color
This is another of the most modern and striking colors that are being used. One of the reasons why it achieves this effect is because it transmits elegance and is very current. You can use it for combinations with others, such as metals or woods. By making these combinations you achieve an attractiveness that makes the environment a ready place. That is why many stays look interesting when applied there.
However, you should consider whether it is the most suitable for the purpose of your company. Sometimes they can negatively influence the productivity of employees. But in some corporations they achieve a balance that is difficult to avoid, since it transmits life.
Yellow color
In this case, we refer to one of the colors that we always associate with light. Therefore, it is part of those known as, warm. It is a beautiful color that can easily make a stay pleasant and harmonious.
If you are going to use yellow in your offices, it is very appropriate in meeting rooms. Also in areas where you are going to assign a work team. Yellow allows an environment of harmony, joy and strength to exist.
Orange
This is also used to contribute to the improvement of the environment in a room. It has been recommended to avoid fatigue that can arise from too much stress or exhaustion. In addition, it has been included in colors that allow people to be more optimistic. Therefore, they can be part of your environment in the room that you consider best.
The Red to win customers
Companies use colors to influences our buying behavior and confidence as well as our appetite. Have you not noticed that fast food chains often have the colors red and yellow in their corporate identity? Not for nothing: red makes you hungry and when we see a red color we get an Adrenalin rush in our blood, which accelerates the heartbeat; we become restless and want to take action.
In addition to a hungry feeling, the color red also creates an optical illusion. The color seems closer than you think and it suits the sky-high advertising columns along the highway.
You have to be very careful using red in interior decoration and branding. Doing it in excess can cause an uncomfortable reaction. Therefore, it is best to use it in smaller portions.
The color blue
Blue color is also highly requested to for offices walls. Its shade has been included in the group of cold colors. This is because it is related to water, to ice. And it is described as a color that transmits stillness, a lot of tranquility and calm.
It is very convenient to use in waiting areas, or even some that cause stress. In this sense, it will influence people to cause tranquility and a quiet moment.
The green
Like the color blue, green is also part of the cool tones. It is considered passive because it helps relaxation and stimulates calmness. In addition, it allows employees around to enhance skills. Among them, ingenuity and that they become more creative.
In which rooms is the color green appropriate? Usually used when the environment is for individual spaces. It has also been applied in companies dedicated to advertising and design. It is a way to strengthen these qualities that employees already have.
Choosing the most suitable color for your office walls
When you want to choose a color, it's not just enough that you know what its virtues are. You should also know some other points that will guide you to a wise decision. Some tips that will help you in this regard are the following:
Evaluate the objective pursued by your company
When you want to create the best atmosphere in the office, it is convenient to ask yourself the following approaches:
Know the space to identify the size available. This is key to establishing the style that the offices will set.
It is important to confirm what activities will be carried out in these offices. We have considered that some colors will allow enhancing abilities. In other cases, they will promote tranquility. Therefore, it is necessary to identify it.
Also, you can think about the number of people who will use these spaces. If it is only one person or they are work teams.
Create your own style
When you go to prepare your office it is important that you reflect your personal style. This means that your company must reflect what it really is. To define what you want to do, start by organizing the type of feelings you want to show. For example, passion and energy have a way of expressing themselves. Similarly, calm and tranquility have their colors.
Combine colors with light
If something should not be overlooked it is the combination of colors with light. To achieve this, it is useful to identify what type of light bulbs you are going to use. When these are very bright, you need to adjust the color. If these are low light, you will also see how a lighter color can enhance it.
How to achieve a perfect finish on office wall
There is no doubt that office wall branding is a task that requires your great attention. In some cases, you prefer to save a little money by painting your own office walls. However, the quality guarantee is not going to be the same. It is best to leave this work to an expert. We want to ensure that, in addition to showing a pleasant atmosphere, it is durable.
Also, when choosing styles and combinations, nothing better than expert advice. If you do so, you will see how you get an ideal choice and a perfect finish for your offices.