Nature wallpaper for walls will never go out of fashion.
And that is unlike other wallpaper designs that will come and go.
The world's first major Nature wallpaper designer was William Morris.
During his career, William Morris, probably the best wallpaper designer of all time, produced over 50 nature wallpaper designs.
The exploration of nature in art takes endless forms.
Because nature provides us with such a vast wealth of inspiring phenomena.
William Morris was born on March 24, 1834, at Walthamstow, near London, England—he died on October 3, 1896.
That was before the advent of modern technology that you can now use to design your bespoke wallpaper and have it installed in a couple of days.
The English designer's decorative arts generated the Arts and Crafts movement in England and revolutionized Victorian taste.
It is noteworthy that the success of William Morris's wallpaper designs relies on his well-practiced and close observation of nature.
All of his wallpaper centers on plant-based forms.
But Morris's designs were always subtle, stylized evocations of natural forms rather than literal transcriptions.
However, today Wallpaper Kenya effectively customizes literal transcriptions such as your family portraits or scenery you have captured with your camera.
We call these photo murals.
Wallpapers inspired by nature
Nature wallpaper replaces the coldness of the town living. Because contact with the natural environment helps your well-being.
Wrapping your rooms with the strength and vitality of mother nature will make you feel the essence of nature.
Designs inspired by nature are endless. There are tropical forests, water waterfall waterfalls, wildlife, beache , or environments decorated with landscapes.
In addition, nature photo mural wallpaper is also characterized by delicate textures that convey a greater sense of reality. And provide a balance of harmony and freedom, making you feel at home.
Nowadays there are also decorative wall coverings made from natural woven fibers.
Natural fiber wallpapers are of exuberant beauty, with the strength of the rainforest.
Their colors are intense and bright, from the purple of wild orchids to the colors of the bird of paradise, through gold and copper.
Customized nature wallpaper
For me,this is the most luxurious oallpaper. Because you don't limit yourself in choice. Plus you will get a unique design.
One that your audience will not find in another house, office, or hotel. You will also get unlimited themes or scenery. What else would you ask for interior wall decoration?
Digital customized wallpaper technology and developments in printing have allowed for digital wallpapers to be produced.
This digital print nature wallpaper has the best ability to bring empty spaces to life. Don't forget we do it on silk cloth.
That means you can remove it from the wall in one piece. You can also reuse it. If you are moving house you can move with it.
Why is decorating in Customized Nature Wallpaper Important to Us?
There is a lot of talking going on right now about how interior design can aid nature preservation.
And this is all about green living and fighting global warming.
But why exactly is it that nature is so very important to us? Is it just because it's pretty to look at, or makes us feel good?
Do you know that just looking at nature wallpaper can help lower your work stress levels?
But I think it goes even further than that. Because nature is the most intense connection we have in this world with our true nature.
You don't have to meditate or practice spirituality to experience this. Anyone can quite easily experience this in nature.
With customized murals of nature, you can make magnificent
landscapes
that will leave you all stunned.
Ask yourself the big question "Am I more at home with the
sea
or the
mountains
?" And stamp your personality on your wall.
Customized Nature murals will create a special home and atmosphere.
Because it is the best way you can bring nature with images of forests,
plants
,
patterns,
and
floral motifs
to be the envy of all those who visit you.
The best Nature Wallpaper Mural
The best nature rural is photo wallpaper because nature is not created by man.
So the best way is to capture it through photography and then reproduce it on a full wall.
In other words, ordinary standard-size wallpaper can not possibly provide the best nature murals.
Ordinary wallpaper has of necessity repeat pattern but nature does not.
Nature has its universe and is governed by its own best captured through photography. It has vastness. In this vastness human soul often tend to lose itself.
Take for instance the vastness in mountain ranges, the vastness in the horizon and the sky, and the ocean.
That is a characteristic of the beauty of nature that you bring into your rooms with wallpaper.
Decorate with art that expresses the beauty of nature
•Select a painting, photograph, or poster that inspires you.
•Furniture artistically crafted with organic materials helps to create a naturally beautiful and healthful space.
Bring the outdoors, indoors as part of your interior design strategy.
It will bring about a sense of calm and optimism for the people who live and work in these spaces!
Look for other nature nature-themed per on this website or better still in our hard copy catalogs at our Wallpaper Kenya, Langata Road, Nairobi Store.
Look out for bamboo forest wallpaper murals, brick and stone wallpapers, bird wallpaper, wood effects wallpaper, animal skin wallpapers, butterfly wallpapers, and floral wallpapers all of which are nature-themed wallpapers.
Bring the outdoors, indoors as part of your interior design strategy.
It will bring about a sense of calm and optimism for the people who live and work in these spaces!
The durability of  custom mural wallpaper
As we print our nature mural wallpapers on silk fabric, they are much more durable than ordinary wallpaper.
Like a hardly used cloth, they will outlive you. They can remain on the wall for several generations.
This is because they can fully resist wear and tear in ways that paint or ordinary wallpaper can't.
That means it is more cost-effective as you don't need to replace it as often. So it saves you time and money in the long run.
 Nature murals promote cheer and health
Realistic nature scenes wallpaper is not only good for homes, offices, restaurant and recreational place.
They are often patients' top choice for artwork in hospitals.
Patients will benefit emotionally, and thus promote healing, from seeing walls lush, green spaces or scenes that evoke nostalgia or a sense of comfort.
Psychologically, this makes sense for a number of reasons.
Patients want to be reminded of pleasant times and when they see thriving wildlife, they feel encouraged to grow and flourish themselves.
Nature photo wall mural of lovely landscapes are excellent for psychological healing.
How does nature impact our well-being?
The following is an extract from The University of Minnesota Journal: Taking Charge of Your Health & Wellbeing,
"One of the most intriguing areas of current research is the impact of nature on general wellbeing. In one study in Mind, 95% of those interviewed said their mood improved after spending time outside, changing from depressed, stressed, and anxious to more calm and balanced. Other studies by Ulrich, Kim, and Cervinka show that time in nature or scenes of nature are associated with a positive mood, and psychological wellbeing, meaningfulness, and vitality.
Furthermore, time in nature or viewing nature scenes increases our ability to pay attention. Because humans find nature inherently interesting, we can naturally focus on what we are experiencing out in nature. This also provides a respite for our overactive minds, refreshing us for new tasks.
In another interesting area, Andrea Taylor's research on children with ADHD shows that time spent in nature increases their attention span later".   
Photo mural nature wallpaper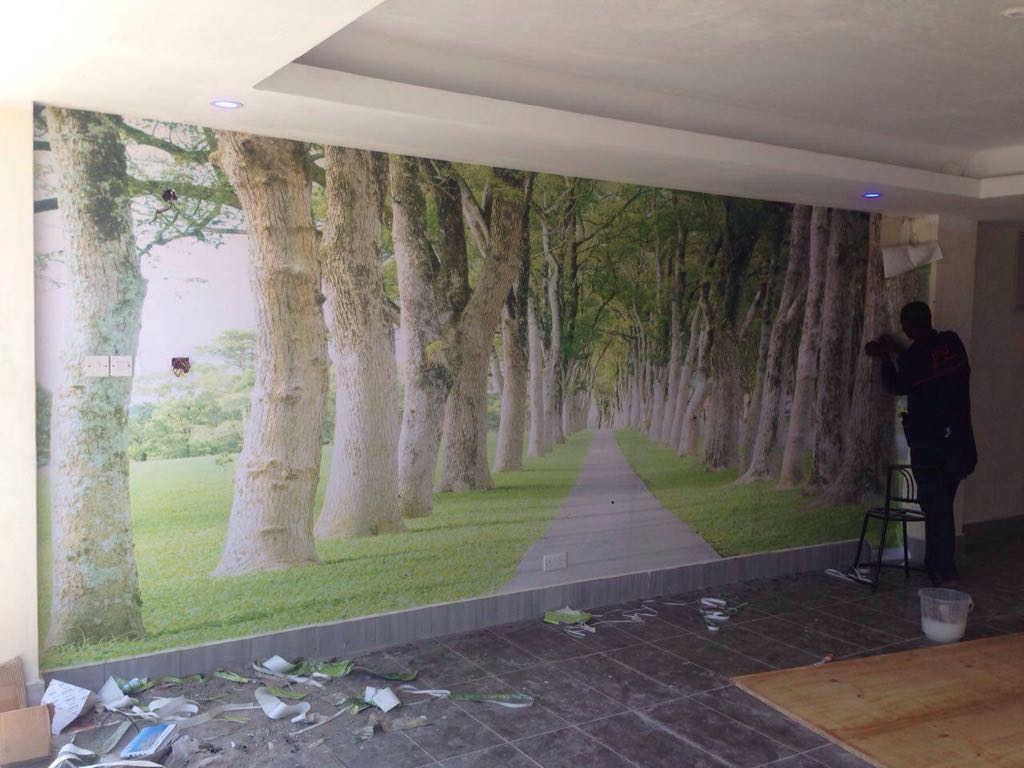 With photo wall murals you can reproduce any wallpaper design on your full wall.
A good source of nature images for reproduction is the internet.
There you can buy whatever image you want and there are some images you can download for free.

Wallpaper designs based on nature can take many forms and serve many purposes.
Here are but a few the nature themes you can achieve:
Even though the best nature wallpaper are photo mural wallpaper, the most common comes in an universal standard size.
In these category you can find floral wallpaper, stones and bricks, animal skins, wood, birds, and many others.
Mountain scenery wallpaper
Rainbow wallpaper
Sunrise scenery
Realistic natural brick wallpaper
An accent wall is one element that gives your house rooms a striking look.
For instance wood adds warmth and comfort. And a giant wall art is a great idea for a surprise effect. But for a cozy rustic setting add a faux stone wallpaper.
You can make your own faux stone wall at home, and modern wallpaper allow you to create the look of a traditional stone wall with a fraction of the work. Whether you use a fake or natural stone, it will add texture to your decoration and make it more luxurious. But you will never go wrong with a realist natural stone effect wallpaper. Check out some of these stone and brick walls for inspiration and pick up ideas for decorating your own home.
Ocean sunset
Night scenery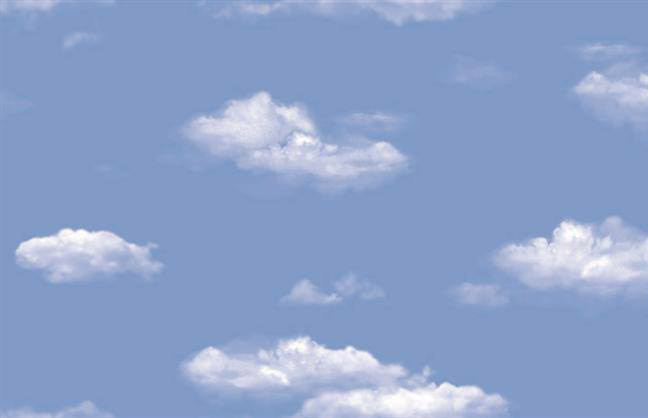 At Wallpaper Kenya we stock bamboo forest wallpaper and white clouds blue sky among others. Others are butterfly and animal wallpapers as realistic brick and stone.
But you can have any image customized for you. There is nothing as beautiful as nature.
The beauty of nature is what captivates the poetic tendency hidden within human beings.
There is beauty in the floral wallpaper, beauty in the clouds and beauty in waterfalls and rivers and scenery wallpaper.
Nature themes don't necessarily have to be pictorial.
Take a look at Wallpaper Kenya's nature inspired hues and textures and bring a touch of the outdoors.
Earthy browns and deep greens come together using deliberate layering and prints to create a strong nature theme.
Blue and white cloudy sky wallpaper beautifully melds in areas such as the ceiling, nursery and living rooms.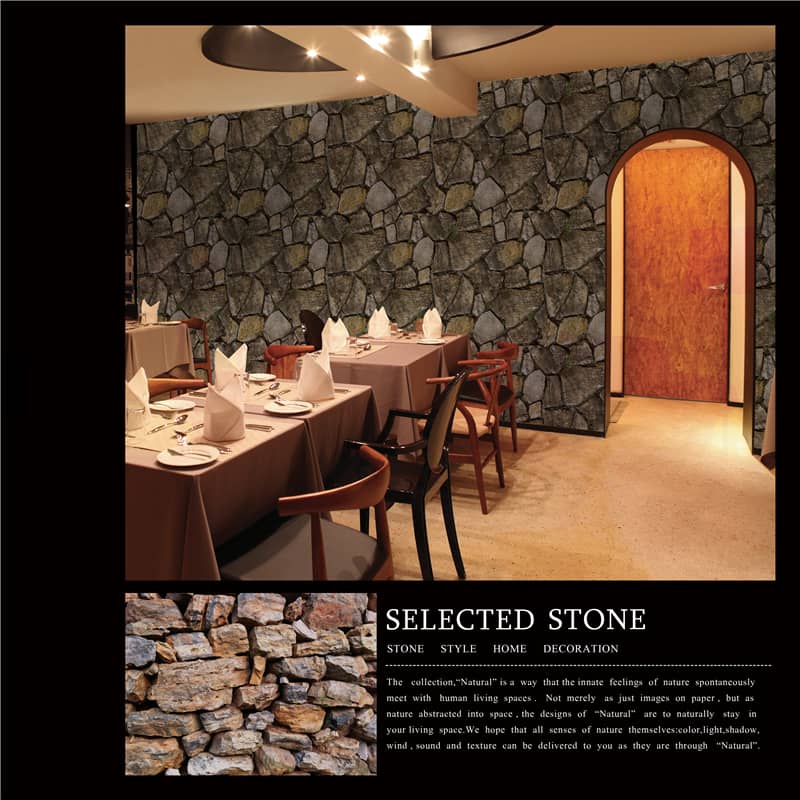 Select from our cool and untamed look of an exposed brick wallpaper, for your living room. Our incredible realistic brick effect designs feature high-quality natural color prints with black, white and red brick wallpaper available.
On trend nature wallpaper
At Wallpaper Kenya we stock wood effects wallpaper. An on-trend finish to a rustic or industrial-themed room that have the ability to create a calming and tranquil atmosphere.
Whether it be the natural birch tree wood effect wallpaper or the more contemporary style of wood paneling and wood cladding, using faux wood wallpaper for a feature wall provides a realistic and cost-effective method to bring nature indoors.
Why not bring the outdoors, indoors with our bamboo forest wallpaper? A woodland or tree mural wallpaper is a great choice for your living room. It also works well in a dining room or bedroom.
This coupled with the rays of light will make you feel as though you're sitting among the trees. Our bamboo mural wallpaper feature vibrant shades of natural colors to bring the wonders of nature into your space at affordable rates.
Nature themed such as our coffee berries wallpaper borders bring in an exciting new look to the walls.
These excellent wallpaper borders bring color, character and stylish detail to a room.
Plain, Earth color Nature Wallpaper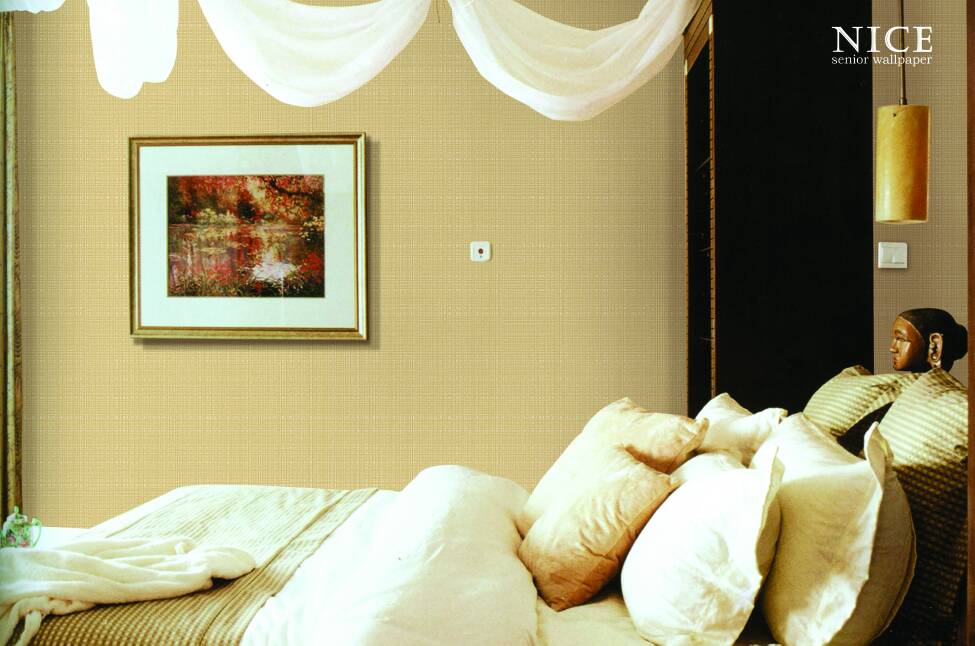 Plain "Natural colors" or Earth tone nature wallpapers refers to any solid color wallpaper containing some brown – the color of  soil (earth). It can also refer to "natural colors" (colors found in nature) such as brown soil, green leaf, cloudy sky, as well as the red sun. These palettes can create a warm, nature-friendly atmosphere.
More generally, it refers to "neutral colored wallpaper", which are muted and flat in an emulation of natural colors.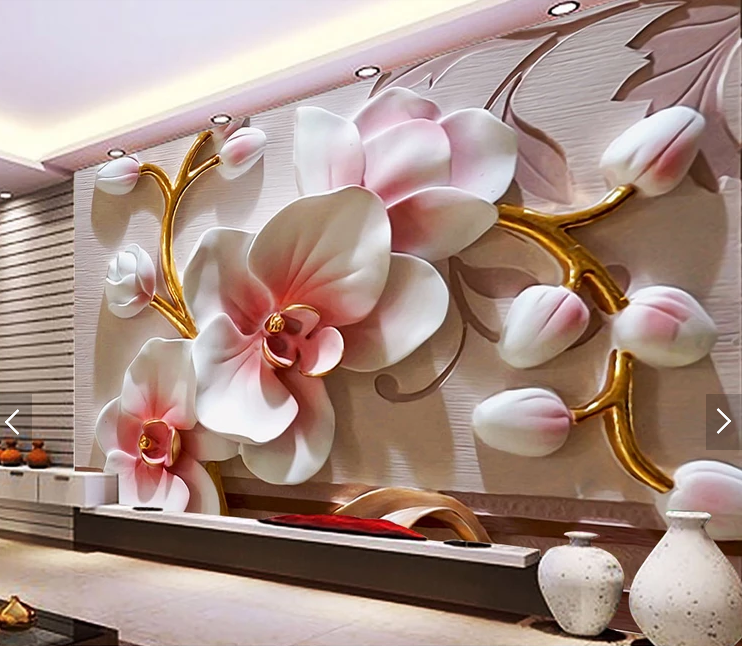 If you are not a big fun of bold colors, natural toned wallpaper are a wonderful alternative for you. Being natural colors, they are a safe choice. Rooms look warm and harmonious.
And you really can hardly go wrong. The result is always nice.
All natural toned wallpaper can work harmoniously in the same one room
Almost every color can be revived with the "Neutrals" to an exciting combination in wall design. But many tone-on-tone wallpaper color harmonies are simply beautiful. Not necessarily sensational.
But coherent, homely concepts for a cozy home. Particularly beautiful but in natural colors.
Do you know where the name "beige" comes from? It came from the French, as you can easily imagine. And it found its origin in the 19th century. Later, and even today, many refer to all colors between white and brown as beige.
Beige has for many years being considered a lackluster color. But for some years now it has been making a comeback under new names. E g sand wallpaper, shell white, cashmere, ecru, chamois, taupe and many more beautifully sounding names. But one thing has remained: a warm, natural shade for harmonious color concepts.
Here are reasons why nature wallpaper is better than paint
Wallpaper Kenya believes the best option to decorate your interior walls is Nature Wallpaper.
Not only because it is the simplest, fastest, most elegant and smart way to create a unique atmospheres with endless possibilities.
But also because any experience close to nature helps to restore mental balance. From you walking through a forest or sitting to contemplate a river, waterfall or any other nature wallpaper.
These will help you to restore mental balance, reduce stress and mental fatigue.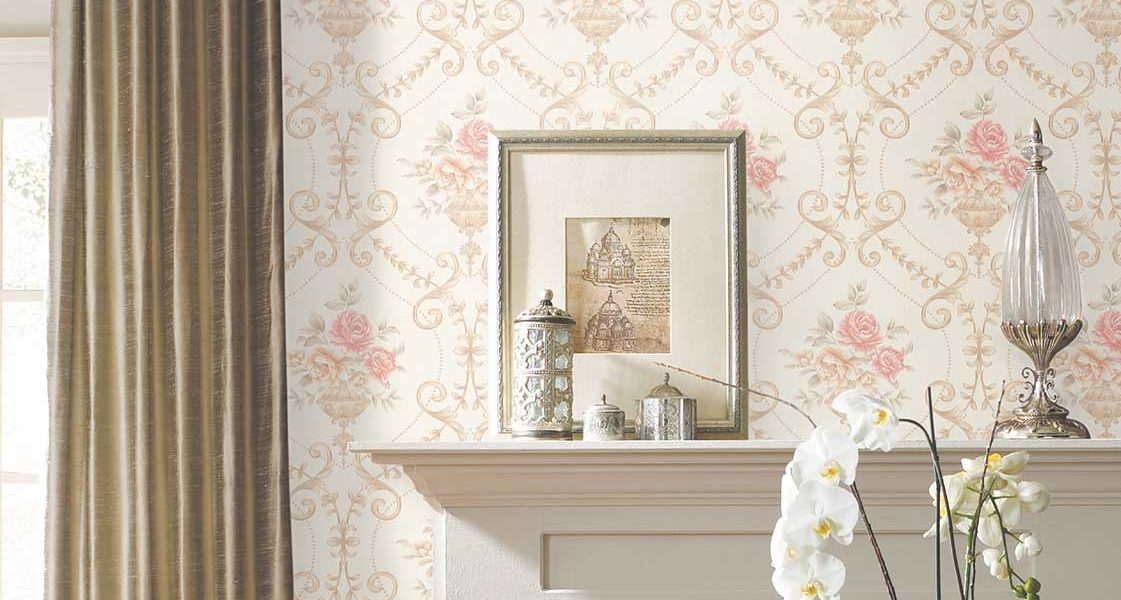 Benefits of nature wallpaper for your health
Nature wallpaper will help you to reduce stress.
The same as even simple acts like you going for a walk, eating a nutritious meal or taking a warm bath can help you reduce stress. Certain images, especially nature wallpaper can also have a calming effect.
Although you may argue that what someone finds relaxing is a matter of individual preference.
While some may find natural or architectural fractals stress-inducing, there is research that suggests certain types of these patterns can reduce stress.
You have an endless choice of designs to suite different rooms in the house
 The biggest and undisputed advantage of using nature or any other wallpaper in decoration is the infinity of design options. Patterns, colors, textures and materials that painting simply cannot offer. Just like in nature you have to choose from. So the options you have for combinations to upholster your room are virtually endless.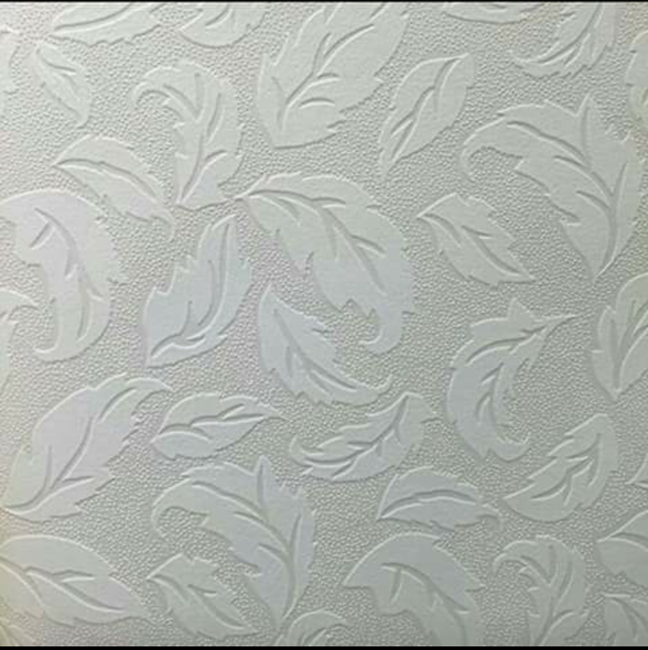 2. Striking Appearance
The appearance of a nature motif covered wall can be remarkably striking. Even the if you use the most basic of nature designs it provides a rich and sophisticated texture that will dramatically change your room.
The wallpaper, in addition to protecting and decorating, can also hide the imperfections of the walls. This is  something that is impossible for you to achieve with paint.
Wallpaper is more durable and economical in the long run
With wallpaper your maintenance is reduced to brushing off the dust with a damp cloth or sponge.
This is unlike paint that often requires you to coats on all walls every 3-4 years. Although you can clean a number of modern paintings, it is also true that the evidence of the stain hardly disappears.
You install wallpaper only once and it can last from 15 to 25 years or more depending on the conditions it is in.
And therefore wallpaper is cheaper as it can last 5 times longer than paint. And this is without losing its beauty and features for at least 15 years or more.