Wallpaper Kenya offers a wide range of floral wallpaper. From lush roses and colorful tulips to elegant cherry blossoms. Whether 3d powerful and pompous or delicate and filigree – with us you are guaranteed to find the right floral wallpaper.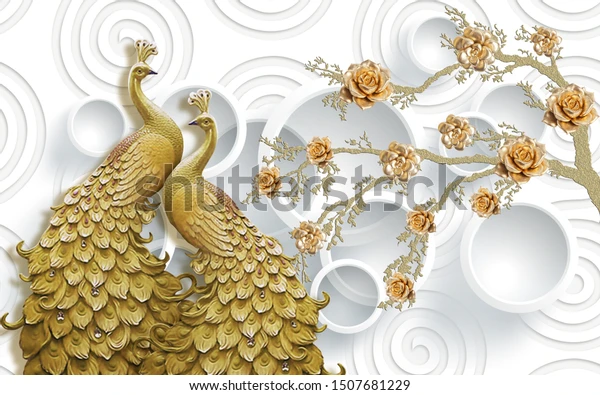 The magic of floral wallpaper is deeper than feel-good reaction.
That which you are feeling – whether in reality or through visualization – is indicative of the benefits and special qualities of that particular floral wallpaper.
Every flower on the planet has its unique quality. When we think of a Peony flower wallpaper, it makes us feel very different than when we think of a Rose flower wallpaper.
Or a Daisy or Orchid. Some flowers bring us joy, while others invoke love, and peace or even help us sleep more deeply.
Each flower contains a particular healing quality, feeling, or state of mind within us.
Even if we have not been aware of or articulated this knowledge before, we intuitively know this about flowers.
We are therefore all instinctively drawn to floral wallpaper.
Even babies, with no judgments of weed or flower, naturally gravitate to cheery dandelions.
Let what you cannot say in words, flower wallpaper for walls say for you.
A bouquet of red roses speaks of love and passion.
Floral Wallpaper is Suitable for All Walls
Just being in the presence of floral wallpaper touches our spirits.
These beauties are a welcome and positive addition to our interior walls.
Do you know that flower therapy is an age-old form of healing?
But why stock flower wallpaper in Kenya?
Kenya is one of the richest producers of fresh flowers in the world.
However, the maintenance cost of fresh flowers is not always within reach of everyone.
Flower wallpaper is a perfect alternative to fresh flowers.
When you do it right, floral wallpaper can transform your home into a haven of creativity, color, and fun.
And since apartments with little-to-no gardens define home for lots of city dwellers, flower wall decorations are fast becoming a popular way to bring a touch of nature to interior worlds.
Green floral wallpaper design suitable for all walls.
Floral wallpaper is suitable for all rooms
Nothing suites to all homes from country houses to townhouses and condominiums like floral wallpaper.
Whatever flower wallpaper you are looking for.
Whether for a baby nursery, boy or girl, your bedroom, or your living room, we have something for everyone.
Wallpaper Kenya has a large collection of flower designs suitable to incorporate floral fancy into your home space.
They work well in the bedroom too.
And can be added easily to an existing interior décor color theme.
Do so by simply updating with new bed linen and curtain fabrics quickly and easily.
This will update and refresh your bedroom, completely transforming your sleeping space.
We have flower wallpaper borders too.
Most flower wallpaper is colorful and not neutral.
When you are not sure, and to be safe, adopt the floral wallpaper sparingly.
Wallpaper only one feature wall, rather than completely covering a room with floral wallpaper.
Also, using floral wallpaper in a hallway, bathroom, or toilet – passing areas where you don't spend most of your time – makes you get tired of it less quickly.
The language of flowers
Choose your floral wallpaper design to create a desired mood. Just like you give flowers on special occasions to express something specific to you or to the receiver.
The bridal bouquet is also significant in this context. 
And it's floral composition of which reflects the special characteristics of the bride.
With flowers, you can communicate what you feel or wish non-verbally. Because the flower language is understood worldwide. The language of the flowers is handed down from the old Orient and the Far East.
In the early days, people developed a kind of flower writing by assigning a certain meaning to flowers and plants. In Europe in the Victorian era, this floral language advanced to a new bloom.
It became the secret language for lovers. Since then, the flower language has expanded significantly. Flower types, flower combinations, flower colors, numbers, vegetable additions, and decorative details can be interpreted in themselves and form an overall statement.
The way of holding a bouquet can also be defined. But it should be mentioned that the flower language is not only positive. You can also say no to using flowers.
Beautiful Floral Wallpaper Affects Mood and Style of a Room
The role of flower wallpaper in the overall interior decoration scheme is a vital one. This is because your choice of wallpaper will affect the mood and style of your room. It's no secret, across the world, people have enjoyed the gift of flowers for as long as time immemorial.
In psychology, new research shows that flowers, specifically the sight as well as smell of them, can change your brain chemistry. This leads to more positive feelings and emotions.
You can use floral wallpaper to create a happy environment at home or office. Because flowers are linked to a person's happiness, both immediate and long term. They can relieve stress, lift your spirit, and ease away depression symptoms and anxiety.
The reason why flowers can do this is that it gives you a connection to nature, to something beyond your normal, fast-paced environment.
Colors also make you happier through chromotherapy, which uses color to balance "energy" lacking from a person's body, whether it be physical, emotional, spiritual, or mental levels.
How Flower Wallpaper affects our mood
Nature provides us with a plethora of beautiful flowers. Floral wallpapers certainly bring that brilliance of outdoor nature into our homes. Select your favorite floral designs at Wallpaper Kenya. From themes using vibrant colors to add a fresh pop to your walls.
Or choose more muted choices such as black and white flowers. Regardless of what your style is, you're sure to find a wallpaper design that will enhance your chosen rooms for years to come. If you're looking for Wallpaper for sale online, Wallpaper Kenya has several options sure to satisfy you. We have a myriad of styles of floral wallpapers.
Being surrounded by flower wallpaper improves our good cheer. They relax us, soothe us, and inspire us. And even improve our emotional health through the joy they bring.
In a hospital, they alleviate the ills of the sick, in professional offices and schools, they neutralize stress. Numerous studies have shown that flowers and colors influence mood .
The color therapy is considered as a natural alternative therapy since it does not meet all the criteria enabling it to be recognized as a conventional medicine. Indeed, it has not been possible to demonstrate scientifically that colors are a key element helping healing.
What is certain in any case is that even if flowers and colors are not a determining factor in the treatment of a disease, they have the power to change our emotions.
Flower Wallpaper Living Room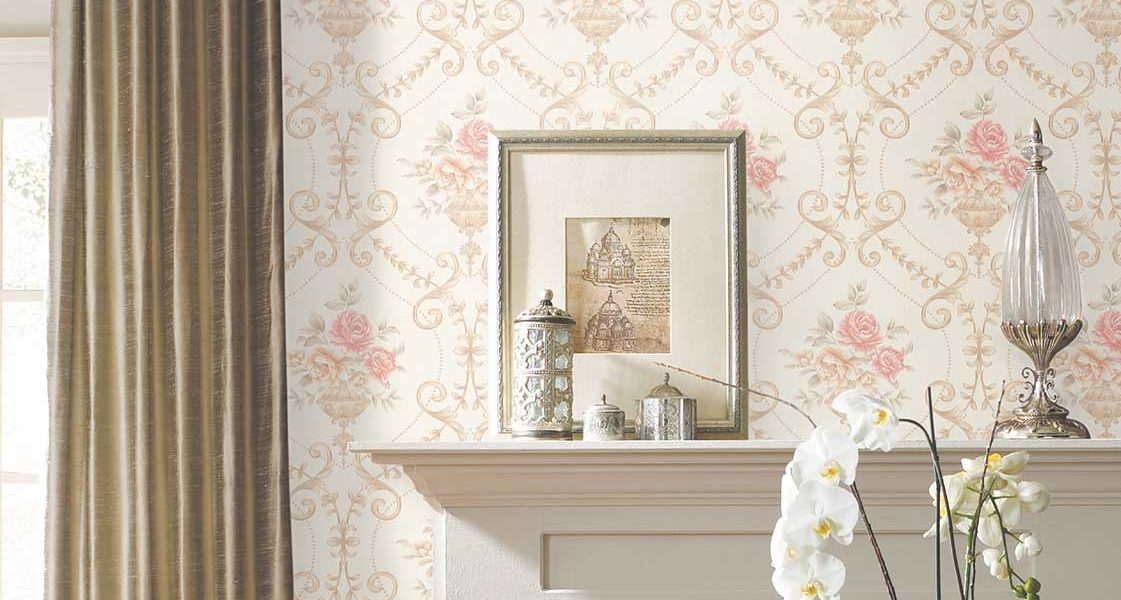 Do not hide or limit floral wallpaper to the bedroom. The living room too will benefit from a style revamp in the way of flower wallpaper trends. Go a step further and add fresh flowers to the setting if possible. Add floral cushions and throws to match.
If on budget go for Faux flowers and plants. In recent years faux flowers have come a long way and look just as good and smell as real flowers. But with far less maintenance required. Adding flower home fragrances will greatly complement your flower wallpaper in your living room. It is also another quick and easy way to bring a touch of the great outdoors inside your home.
Wallpaper Kenya does not only stock realistic flower wallpapers. We stock selected professionally designed abstract floral incorporating elements interior decoration and floral design. These are lines, form, space, texture, and color. Incorporated floral design being: balance, proportion, rhythm, contrast, harmony, and unity. We stock many styles of floral wallpaper including botanical Style, garden style, crescent corsage, nosegay corsage and many more.
Use floral wallpaper sparingly in the living room
A vintage floral wallpaper. 
You should decorate the living room, being the largest family gathering space, in calm and not too strong flowers. A living room is a place where you spend a lot of time and should be calm. Rather, only set individual accents in a contrasting floral. It is easy to forget that furniture, curtains or the carpet still bring enough color into the room. You don't want shouting colors in the living room.
For instance a red floral wallpaper makes good for one feature wall. But you would go crazy if bright red roes shone on you throughout the room. It is a very strong color . In rooms where you don't stay long, like in the hallway or in the guest toilet, you can achieve a good effect with red roses. But red roses are unbeatable as an accent color. And so every floral color demonstrably has its very specific effects on the state of being.
How to combine floral wallpaper, in a nutshell
In wall decoration, there is nothing more vivid and colorful than floral wallpaper. It will give color to the living-room and cause that joy to spread to the rest of the home. Since ancient times, floral designs have been use not only for walls but also for the fabric.
Golden floral wallpaper
We can not overemphasize the fact that floral patterns are quite striking. Both in design and colors. So it is better not to mix it with other powerful prints, such as geometric ones. If you choose a striking flower wallpaper with bright colors, then give it all the decorative prominence. Combine it with neutral and plain colors.
To subtly incorporate flowers into your décor, choose flower wallpapers with abstract motifs and monochrome designs. It will look great in bedrooms, living rooms, or even bathrooms. Get a floral decoration suitable for the soberest spaces!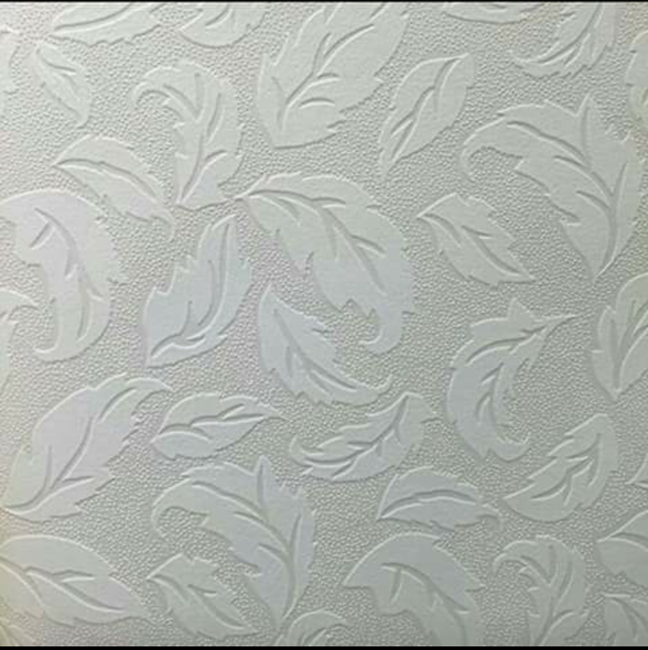 Abstract cool white floral wallpaper. 
The floral wallpaper in pastel shades is very typical of classic English décor. To transport yourself to the English countryside, mix this wallpaper with wooden furniture. Add mirrors and textiles also printed with perfectly combined floral motifs.
The world of Flowers
Echoing our desires for slow life, the floral wallpaper adopts the vegetable trend by highlighting the world of flowers. Delicate patterns with fine lines or generous designs in assertive colors.
Whether retro-chic or just plain cute, choose from roses, a daffodil, or just one with lots of petals. Perfect for applique, hairbands, flip-flops and so much more.
Everyone chooses the universe that corresponds to him or her on the walls. Like a nod to nature, flowers surround themselves with leaves and fruit in a green world. Far from the clichés, the floral wallpaper is available in feminine as well as in masculine with varied styles.
In one bedroom, he dresses a headboard for a soft universe. Behind a sofa, the floral wallpaper brings a refined note with natural decoration. And in an office area, it is ideal for concentrating or getting away, depending on the moment.
Floral wallpaper adapts to the rooms of the house and their functionality. Softness in the bedroom, friendliness in the living room, freshness in the bathroom … For each taste, there is no shortage of wallpapers to choose from. Allow the creation of a unique interior. The new designs at Wallpaper Kenya testify to their desire to decorate every room in your house.
Abstract Floral Wallpaper
Floral wallpaper, like art can contain abstract drawings where more aspects such as colors, shapes and changes of structures are enhanced. 
The abstract floral wallpaper will be perfect for those walls where you want to run away from those reproduced landscapes or drawings that try to capture a reality.
Thus gaining your desire color and giving prominence to the house, its structure and the decorative elements that share the said colors with its own paper.
Take for example the following pictured wallpaper