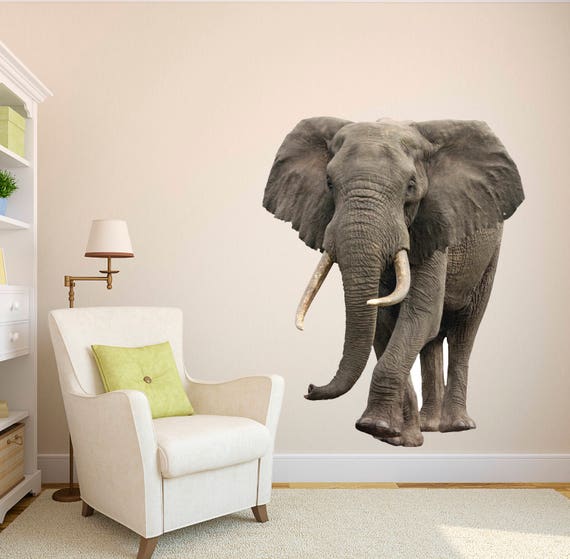 Pick a wildlife wallpaper for home or office walls from the free download video here of wildlife in natural habitat.
The best wildlife wallpaper for home walls can only be custom-made wallpaper.
This is because ordinary wallpaper comes in a universal standard size of 53 cm by 10 meters.
A customized wallpaper would look like the big five wildlife picture above.
Whereas there are a few ordinary size wildlife wallpaper, the designs are limited to repeats after every 53 centimeters.
For instance, take a look at the leopard skin print wallpaper here below.  Take a look and see the difference in the design?
Notice that the leopard skin wallpaper https://wallpaperkenya.co.ke/product/leopard-print-wallpaper/ has repeat patterns after every 53 centimeters.
But the big five has no repeat. In other words, with the customized big five wallpaper, you can fill a whole full wall with one picture.
Being the one lion, the  Cape buffalo, one rhinoceros, one elephant, and the leopard.
The gorgeous wild animals and birds that you find in our game parks can serve you as decoration.
That is in the form of customized wallpaper inside your house or office.
So if you can't be enveloped by nature in your backyard, use these flora & fauna wallpaper.
When you wallpaper with birds and wildlife you will help you create a room that's filled with nature.
And you have unlimited choices to pick from.
You can choose from a sea of poppies and birds to grasshoppers, swans, and vines.
Here's to nature and all the beauty it shares with us and inspires in our homes.
Ideas for custom-made Wildlife Wallpaper
You can get a lot of wildlife wallpaper inspiration ideas from Robert Irwin, the 14-year-old prodigy who photographs the animal world.
Here is an excerpt translated from Spanish to English taken from Cultura Inquieta:
"Besides showing great skills and sensitivity to capture amazing prints, it shows courage and courage because there are no species that has not been captured by the lens of its objective; from snakes, turtles, elephants, lions, or tigers to zebras, tarantulas, vultures or, of course, crocodiles.
Robert knows how to see beauty in all the wildlife around him and he knows how to show it to the world."
Some of the best wildlife wallpaper images you can buy are Robert Irwin's.
And to demonstrate this, look at the following image and imagine it on your wall.
But He has so much more for you to choose from, according to your taste. And the dictates of your space.
You can see for yourself why the undeniable beauty of Tigers.
They are characteristically known, even among very young children, for their boldly striped golden coats and their lithesome, strong bodies.
It is this golden fur with distinctive stripes that is the tiger's most prominent physical characteristic across the various species.
However, this does not mean that all species look the same. In truth, they vary considerably.
Cheap ordinary size wildlife wallpaper
If your budget does not allow you to go for the custom-made wildlife wallpaper, go for ordinary wallpaper.
You might be lucky enough to find in our stock some of these rare but hotcakes: ordinary-size wildlife wallpaper.
But adorning your walls with something as simple as the mountain goat wallpaper can be a conversation starter.
For instance, do you know female mountain goats live separately from males most of the year?
These are more solitary and inhabit higher altitudes. Females prefer the low areas of the mountains.
And do you also know that females are more sociable and live in groups and like young people?
Only in the rutting season do the males come down to look for the females. And for a few weeks share a house with them.
Although you might think that sex determines this behavior, it is a strategy to optimize resources.
Females take advantage of the best pastures because, like any mother, they have a higher energy expenditure.
If you opt for this wallpaper, read more on the subject as an interesting conversation starter with your guest.
You may consider the great migration of Wildebeest for Wildlife Wallpaper
Did you know one of the seven wonders of the world is the great migration of wildebeests?
In this spectacle, more than a million wildebeests, hundreds of thousands of zebras, gazelles, and other species of herbivores roam the endless Tanzanian plains in what is known as the Great Serengeti Migration.
It is a great and true spectacle of nature that you can capture on your camera for your wildlife wallpaper. , in addition to the Serengeti, runs through the iconic Maasai Mara National Reserve and the  Ngorongoro Conservation Area.
You can make this wonderful spectacle your wall decoration.
And you don't have to fly to Maasai Mara to capture the spectacle. You can obtain suitable images online to customize your wallpaper.
Or capture the beauty of birds on your wildlife wall-covering
The majority of birds too are wild animals or wildlife.
And you know that birds are one of the more exquisite creatures on earth.
With a rich array of colors, a widely varying display of plumage, and an unmatched ability to compose a symphony of songs.
Don't you think birds of all species easily capture our collective attention?
One of the many ways that we appreciate our colorful birds of nature is by the photography of them in the wild.
These wild birds' photography is the raw material for a fantastic photo mural wildlife wallpaper.
And this is precisely what you will use to customize your wallpaper to bring nature to your indoors.
With the arrival of increasing technological advances, cameras and lenses have given patient photographers the ability to capture photos that can become works of wall art.
And most certainly photos that awe and you can use for your wall decoration!
Lion King of the Jungle Wallpaper
Can you tell from the photo wildlife wallpaper mural why the lion is the king of the jungle?
You can not find a jungle lion photo mural or a jungle lion wallpaper.
The reason is that even though the lion is called the king of the jungle, lions don't live in the jungle.
Therefore, the only jungle lion wildlife wallpaper you can find is fictitious and not photographic. Going by the definition, A jungle is a land covered with dense forest and tangled vegetation, usually in hot climates.
But the application of the term has varied greatly during the past recent centuries. Before the 1970s, tropical rainforests were generally referred to as jungles.
But this terminology has fallen out of usage.
A confrontation between the elephant and the lion makes a dramatic wildlife wallpaper
I hope you learn, from the lion wildlife wallpaper designs, the fact that nearly all wild lions live in the savanna of sub-Saharan Africa. But one small population of Asiatic lions exists in India's Gir Forest.
Asiatic lions and African lions are subspecies of the same species. Asiatic lions once prowled from the Middle East to India.
Now, only a fraction of these magnificent animals survive in the wild. So, now you know There are no lions in the jungle.
So you might ask yourself why the lion is considered to be the king of the jungle.  Why not the king of the African savannas and grasslands that are its natural habitat?
As should be done with all erroneous beliefs, you can blame it on our ancestors. And in this case also to the Tarzan films.
But especially to our ancestors. All the same, the lion is the King of All the animals.
Because in general but in general, the lion always kills more than vice versa. And this is because the lion is strategic and intelligent when hunting.
However, the elephant is the only one who the lion fears. But that does not make him not the king since he is strategic.
A confrontation between the elephant and the lion is dramatic wildlife.
Lion is the king of the jungle not only for his strength and aggressiveness but for his intelligence.