Your bedroom murals capture your inner personality and character.
Because your bedroom is where you spend most of your life. And should be a place of comfort and relaxation.
For this reason, your bedroom mural should reflect your unique traits, interests, and qualities.
But how exactly do you know what style or design scheme accurately represents you?
The very first requirement for any materials for the bedroom is environmental friendliness.
Well, this is natural, because at night, lying in bed, the body relaxes and it does not need unnecessary irritants.
We offer murals for the bedroom above the bed, printed natural silk fabric with Eco-solvent ink. They have absolutely no smell and are harmless to the body.
"Good sleep" is indispensable to reset the tiredness of the day and to fully charge the energy for the following day.
Of course, bedding is important for better sleep. But it is said that the "color surrounding the bedroom" actually affects the quality of sleep.
So, let us think about "bedroom murals" that color the walls and ceiling.
Let's suppress the idea of ​​creating a bedroom that is easy to relax, along with the psychological effects received by the color scheme of the mural.
When choosing a bedroom mural, go for color schemes that are cool such as "blue".
Go for colors that have a calming effect on the brain, such as "green" and "brown" colors found in nature.
comfort and tranquility
An important role in choosing murals for the bedroom is played by the shade, color, and saturation of the wallpaper pattern.
In the bedroom – the place where you sleep, there must be notes that calm the nerves, soft colors, and measured motives.
We create a custom wallpaper mural for the bedroom, especially for you and your bedroom. So that you can enjoy every minute spent in the interior of your bedroom.
Photo mural wallpapers in the interior of the apartment play a key role. Because when they are not there, there is nothing to be noticed.
But when you decide to purchase photo murals, the chosen pattern, texture and the place where you want to stick them are very important.
You should also choose designer accessories that will complement the mural area and emphasize the overall style of the room.
Achromatic color for bedroom murals?
Grey is okay for achromatic colors. But be careful when choosing pure colors.
For example, if you make all the walls and ceilings of your bedroom white, you may feel nervous or uncomfortable.
In addition, jet black may make you feel dark or the space may look narrow.
What you should be aware of when choosing bedroom murals is the color balance of the entire room.
Choose a color similar to furniture, and fittings (doors, windows, etc.).
Or match colors and patterns that go well with bed linen, curtains, rugs, etc. to make the atmosphere easier to organize.
Wallpaper Murals
A bedroom is a place where odors are more likely to accumulate than you might imagine.
And moisture from sweat etc. is more likely to accumulate. In addition, various bacteria can grow from the dirt on the wallpaper mural.
It doesn't mean that you should always choose from functional wallpapers.
But if you are unsure about choosing a wallpaper, you can choose from wallpapers that have functions such as "waterproof", "deodorant", and "antibacterial".
In addition, although it is not wallpaper, 3d foam wall panels as shown in the picture are also popular. Not only does it have an air-purifying function, and humidity control, but it also has excellent interior properties.
So it's a good idea to combine it with wallpaper murals.
Bedroom murals for adults
Wallpaper Kenya is the one place you will find bedroom murals for adults as you would have it.
And you can have romantic wallpaper as well as couples wall art if you like. Because we recognize a bedroom is a place where you take off all masks, and clothes and becomes your naked self.
A place where you want to relax and unwind from the hustle and bustle of the city, work, and people.
That is why the choice of wallpaper mural on the wall in the bedroom should be approached with great care.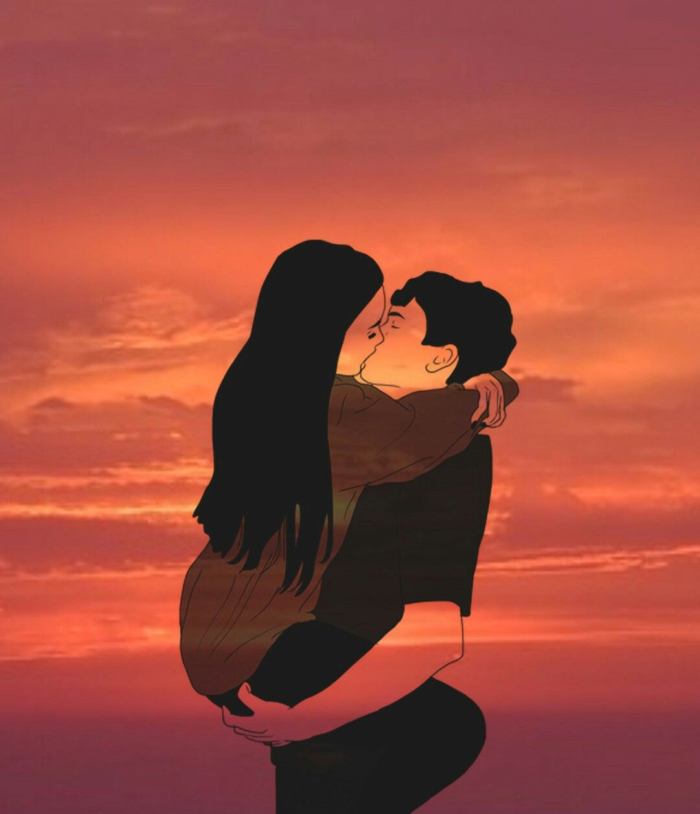 Visit us for a fantastic repertoire of adult murals for bedrooms with more than a million designs.
Rules for selecting the image and colors
If you have not yet decided on the pattern, then remember a few simple truths and avoid unpleasant effects. 
Large details reduce the volume of the room and psychologically put pressure on the inhabitants. Vertical drawings visually raise the ceiling but narrow the bedroom. Horizontal – have the opposite effect. The diagonal print perfectly hides the unevenness of the walls.
To make the interior interesting, you can resort to a combination of different photo murals for different walls.
An accent of textured and contrasting colors mural is made at the head of the bed, a work area, an armchair and floor lamp area, and a dressing table.
As for the color scheme. murals with different dark shades deprive the room of air space. But soft warm colors create an atmosphere of home security and have a positive effect on sleep.
Cold colors give a feeling of freshness and spaciousness. If your room is on the sunny side, then look at the green, blue, and cream shades.
Scenery murals
Landscape wallpaper is not only suitable as bedroom murals but is a universal motif and suitable for many spaces, from living rooms to kitchens.
This is because they warm the interior, and add subtlety to the arrangement.
Dreamy beaches, tropical jungles, exotic landscapes, high mountains, or dazzling photos of the cosmos: are just some designs that you find at Wallpaper Kenya.
We diversify the offer as much as possible so that you can choose something to your liking.
Whether you are a mountaineering fan or a beach lover will find a landscape to decorate bedroom walls with a personalized motif.
Landscapes will work well, especially on large surfaces. For this reason, we offer you custom sizes made to order.
Tropical leaf wall art
These are seamless wallpaper with bright tropical leaves for even you who usually prefer calmer tones like the fairly saturated colors of this pattern.
The secret of the mesmerizing effect of banana leaves is in an incredibly attractive combination of hundreds of colors and shades, carefully selected by artists according to all the laws of color.
Therefore, even bright colors in this plot look harmonious. Thanks to such a unique palette of colors. This wallpaper is easy to integrate into a wide variety of interiors. And it will always be an accent wall that reflects style and mood.
forest mural
Forest bedroom murals are also mesmerizing. Decorate the walls of your bedroom with forests and bring a little piece of nature to your rooms.
This is also a concept with thousands of designs of different styles to have the home you deserve.
And therefore, if you are looking to decorate your home, here we propose multiple ideas.
Because in this way your home will reflect your lifestyle and personality. It is important to have a decoration that you like to feel comfortable with.
flower mural
Floral murals are an interesting proposition for bedroom walls as well as living room walls giving light and spring freshness.
We all love flowers, don't we? Do you like being a person with a green thumb? Well.
With so many amazing designs to choose from, you won't know where to start!
Our wonderful designs collection of flower murals feature all your favorite flowers like daffodils, lavender, sunflowers – the list goes on and on! We're adding new designs all the time so we know you can get the other flower wall art you want! So what are you waiting for?
Bedroom murals for teenage children
Our designs of bedroom murals for teenagers will amaze you with their extraordinary assortment, environmental friendliness of materials, and beauty of images.
A teenage room always has a modern style, fashionable décor elements, and a non-standard approach to wall decoration.
When choosing a mural design, it is important to focus on the personality of a teenager.
Maybe your child longs for adventure and travel. While another one dreams about science and space, some about sports, and another one about music.
Such an interior will be very special for a teenager because it is dedicated to his or her dream.
rainbow mural for the bedroom
Your children will love having a colorful and lively room to play with their friends! Customize the wallpaper mural as they like, choosing the size and finish.
And we have it all, children's murals with buildings, balloons, and rainbows.
An exclusive mural that will allow you to personalize your child's bedroom in a fun and creative way.
playroom mural
If your child's bedroom is also the playroom, then the walls must contain game-themed elements. Ranging from video games to card games, with several options.
The murals, for example, are a great reference for illustrations of cards, pool balls, chips, remote control, etc.
Another cool idea is to invest in graffiti art on the wall with character designs, phrases, and electronic equipment. 
5596350 Feature wall wallpaper may also be called "accent wall wallpaper". It is a wallpaper whose design differs from the design of the other walls in the room. The accent wallpaper's color can simply be a different shade from the color of the other walls. Or have a completely different design in terms of color, […]

View products

Quick View

Quick View