Our kids wallpapers will save you the pain you would undergo were you to paint the room.
It will also give you better effects not possible to achieve with ordinary house painting.
You don't have to endure the awful paint smell for days. But you might want to make sure they won't outgrow the wallpaper, like, tomorrow.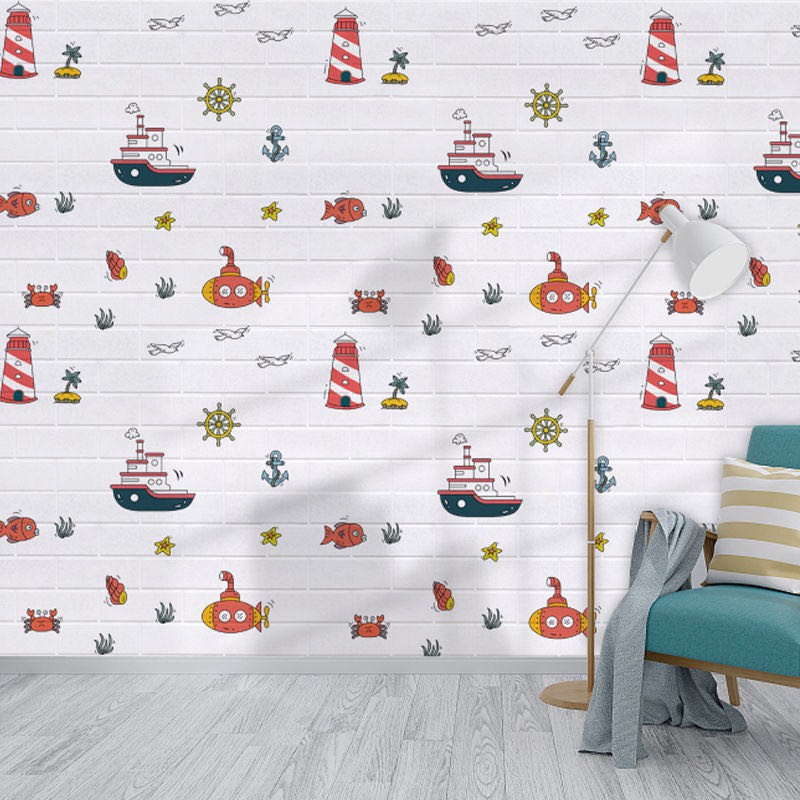 Do you know the reason why Kids' Wallpapers are mostly cartoons? Kids love cartoons. It is because cartoon Kids Wallpapers create a world to which children can relate.
As explained by Ramandeep Kaur in "Why kids love cartoons so much", the extraordinary energy and powers of the main cartoon characters make them a favorite among kids.
Kids and cartoons are inseparable. The mental and emotional growth of kids is highly enhanced by the beauty of the environment they grow up in.
So it is a great idea to keep kids fascinated by beautiful cartoon wallpapers around them.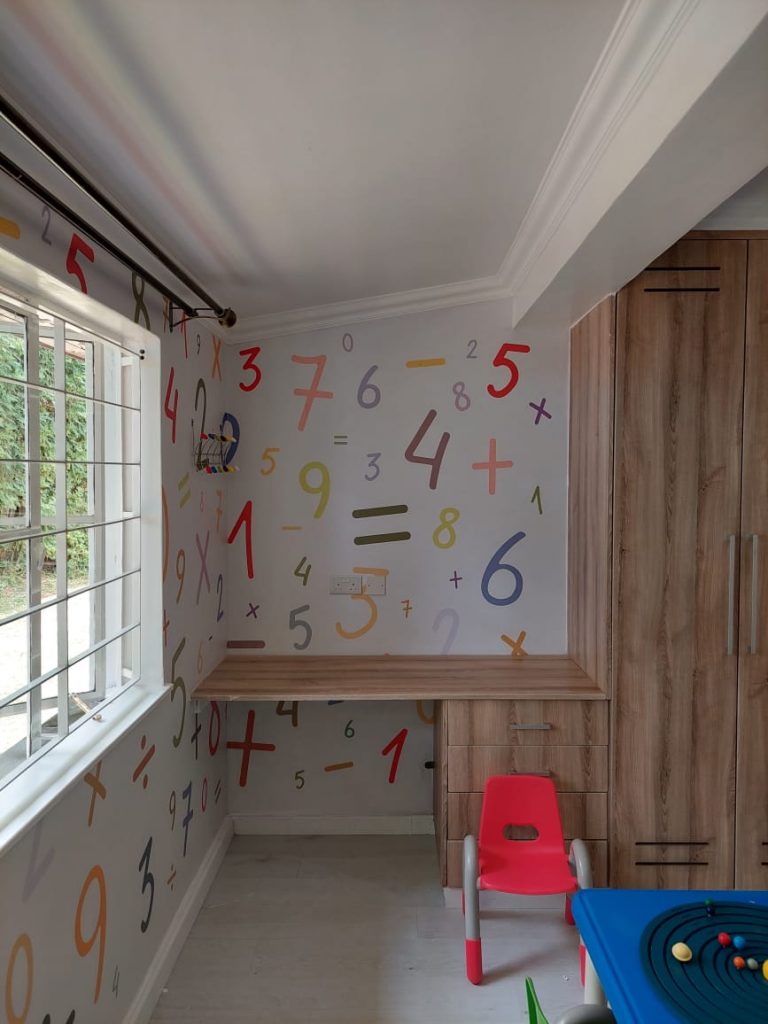 But don't overdo it. Use the interior decorating rule called 60-30-10 to help you put a balance color scheme together easily.
The 60% + 30% + 10% proportion is meant to give balance to the colors used in any space. This concept is incredibly simple to use. And luckily you can choose 60% or even 60% + 30% of the wallpaper to grow with your kid. 10% of the wallpaper can go to their favorite cartoon wallpaper.
Children Love Cartoon Wallpapers
Kids' cartoon wallpapers, can be classified into 3 main categories, Boys' Wallpaper, Girl's Wallpaper, and Unisex Nursery Wallpaper.
Then there are many many different cartoons and different designs of children's wallpaper.
Little boys (toddlers) wallpaper, playroom wallpaper, children's bedroom wallpaper, girls floral wallpaper polka dots wallpaper, baby wallpaper borders, kids dinosaur wallpaper, children's striped wallpaper, white- pink- blue clouds wallpaper, children's owl wallpapers, and so on.
Then you have the fairly tales characters that make Kids feel like anything is possible.
Although kids love Pirate battles I would advise you to go for teddy bear wallpaper instead.
Mainly because you want your children to be surrounded, and as it is inevitable to be affected and infected, by the teddy bear's hugs that heal any wounds.
Surround your kid's room with looks of love wallpaper. And don't you want your children to be surrounded by Dolls that become best friends?
That is why it is essential to create a warm and cozy room that accompanies and plays with our little adventurers creating a world of magic, tenderness, and fun.
Wallpaper Kenya offers you a multitude of possibilities for children's motifs: drawings of animals, children's moles and stripes, dancing dolls, car races, or fun dinosaurs are some of the designs you will find.
Discover our wide selection of children's wall wallpaper and open the door to fantasy and illusion. Because thanks to these little ones we can daydream. Do you dare?
Disney Characters Kids Wallpapers
The most sort after Children's Wallpaper in Kenya either depicts Children's Toys or Children's Disney Characters such as Spider-man Wallpaper for baby boys' bedrooms. And Cinderella Wallpaper for baby girls' rooms. Others are Mickey Mouse, Minnie Mouse, Elsa, Frozen, Snow White, McQueen, and many more. These Disney characters are available in both wallpapers as well as in children's window curtains and bedding. As well as considering baby nursery wallpaper interior decorations that match the overall style of your home consider kid's curtains to match the wallpaper.  As well as curtains of a black-out nature for the windows to protect the baby from external light while sleeping.
Boldly patterned wallpaper for accent walls is popular in baby nurseries. They're dramatic and fun, and you can build the rest of your room around them. The trick is introducing wallpaper patterns that are consistent with the color scheme of the nursery. It makes the nursery flow with consistency.
Your 60% is the main color for your kid's room wallpaper. Most likely the 60% in a kid's room would be most of your walls. The idea is that the 60% color anchors the space and also serves as a backdrop for what comes next.
Your 10% is your accent color. For a kid's room, this is the feature wall. This is where you will use the kid wallpaper, possibly their favorite decorative cartoon.
This is just a guide. You will balance the kid's wallpaper colors with the other colors in the room. This could be accent pillows on the bed, lamps on the bedside table, and rugs on the floor. Your accent color can be pulled from artwork in the room or a printed fabric on larger items.
Sale!

Our collection of nature themed 062 Colorful birds kids wallpaper is inspired by the birds spirit which is the perfect symbol for freedom. Because birds fly high into the sky. This wallpaper depicts colorful flamingos which are strong wading birds. But are rare swimmers and are powerful fliers, even though they're most often seen just […]

Add to cart

Quick View

Quick View