Description
Our 3d geometric pattern wallpaper intricate designs work so well to draw in the eye of your guests.
Use 3d geometric pattern wallpaper to create a stunning feature or accent walls.
You can also carefully use them throughout a room to add a bold and vibrant atmosphere.
If you want to be surrounded by majestic optical illusions, we suggest you visit Wallpaper Kenya.
Here you will discover a collection of 3D wallpaper which contains very interesting models from Shutterstock.
Looking at the latest interior decoration magazines you will realize geometric wallpaper is at the heart of them all.
You can not do without it. It is indispensable.
Rhombus, square, cube, round, and all geometric shapes are possible.
With their original patterns, you can create impressive optical effects and easily work the volume of your room.
There are different styles of geometric and graphic wallpapers but each one for a different atmosphere.
Past, present, and future of geometric interior decoration
Over the past years, we have watched the play of patterns on wallpaper, curtains, tiles, porcelain stoneware, and the development of the idea that geometry is not boring at all.
One of the most important factors of recognition is social networks, primarily Instagram.
In the smartphone feed, 3d geometric pattern wallpaper attracts attention, giving volume to the 2D picture on the wall.
The popularity of this genre is gaining momentum and now goes far beyond the boundaries of wallpaper only.
Because 3d geometric motifs in shapes and layouts help express artistic ideas in the interior, emphasize personal aesthetics and implement bold ideas.
How 3d geometry in wallpaper has evolved
For years, the main 3d geometric pattern wallpaper was squares and rectangles.
Floral, damask, and nature patterns were, in general, more common than geometric ones.
The hit of the early 2010s was white bricks and floral patterns or imitation of the surface of natural materials.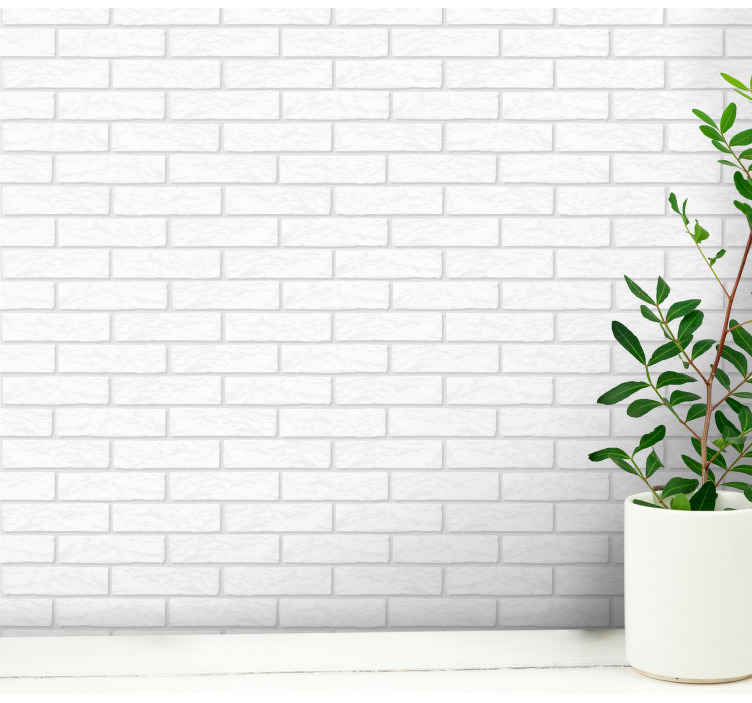 But the first to appear on the market and attract attention a few years ago are wallpaper collections.
With fairly structured geometric patterns of triangles and squares.
And painted in comfortable neutral colors.
This is logical: the geometry in the space of small interiors seems to be a daunting task.
It is better to start by mastering a new topic with a simple one.
Then geometry began to take on more bizarre shapes of hexagons and stars.
The volume has been added, which manufacturers either create using graphic techniques or develop special stamps to create relief.
Strict orderliness was replaced by the chaos of "patchwork", the arrangement of elements in the style of a patchwork quilt.
This approach guarantees freedom of creativity and a variety of options. But there are certain rules even in chaos.
For example, when collecting patterns into a single pattern, it is important to ensure that the same elements are more or less evenly spaced in space.
Current geometric designs
The 2021-22 collections of geometric wallpaper include more rounded and unexpected shapes: arches, arcs, and circles.
Ideas that date back to the 1960s create a mood of nostalgia without making the interior look dated.
Surprisingly, such geometric patterns for many clients seem extremely modern and somewhat more comfortable.
Most likely, the point is in the smoothness of the lines and the roundness of the shapes, which visually signal that you are safe, and everything is fine.
Why is 3d geometric pattern wallpaper design so popular?
The very form of 3d geometric pattern wallpaper finish seems to call for creativity, combining colors and layouts, and forming patterns.
● Human eyes in the world around him marks the usual forms first of all.
And in this sense, triangles, squares, and circles are attractive to him, noticeable, and remembered.
● Hexagons, for example, are reminiscent of nature. It is worth remembering, for example, the structure of the honeycomb.
If you need to put together several cells of the same shape and size so that they fill the entire plane, the hexagons will require the smallest total length of the partitions.
Therefore, the bee's love for hexagons makes sense: they try to minimize the cost of making wax.
And to us, their design seems harmonious, stable, and reliable at the subconscious level.
● In general, any form evokes specific feelings and emotions. Because this is how human psychology works.
Squares appear secure and stable, evoke a sense of security, and appear stable.
The circles are cozy, calm, and soft.
Triangles are interesting, dynamic, and action-packed.
The combination of smooth lines with sharp lines in the interior creates a certain ambiguity.
● Geometric shapes and their combination in the interior create their special rhythm. And this technique exists outside of time, fashion and style.
Because it adjusts to the space and determines its dynamics.
That is, the feeling "there is life here, it is interesting here".
● Reception timeless, nevertheless, can convey the aesthetics of a particular period and the main ideas of a particular style.
The accent on the original geometric pattern will look equally good on both the floor and the wall. 
Checklist: The most popular 3d geometric pattern wallpaper for decades:
1920s: Large geometric patterns, floral motifs, streamlined shapes, symmetry in the décor.
The 1930s: Simplicity of geometry, straight lines, stripes, squares and rhombuses, black and white chess layouts.
1940s: Small flowers and a cage, bright colors, scenes from home life in patterns.
The 1950s: Abstract geometry, bold and unexpected color combinations.
1960s: Monochrome color schemes and rounded patterns, psychedelic compositions.
In the 1970s: Floral patterns, natural colors, flowing lines.
1980s: Chaotic arrangement of elements, neon colors.
In the 1990s: 3D geometry, the effect of volume on the plane, compositions of triangles, color transitions and gradients, metallic sheen.
The 2000s: Offset geometry axes – tilt and masonry, organic shapes, and color transitions.
2010: Mosaic, patchwork, hexagons, a mix of patterns, emphasis on texture, return of retro patterns and patterns.
Which 3d geometric pattern wallpaper designs are trending now?
Massive volumetric cubes based on the effect of optical illusion are leading 3d geometric pattern wallpaper designs.
Others are winding sinusoids, whole complex labyrinths of seams, numerous points, goose feet, honeycombs, and chaotic lines.
As well as a combination of all conceivable forms – it is possible to list new milestones of a geometric pattern for a very long time.
And there are general ideas (and hundreds of variations within each category).
In general, the essence of trends can be formulated as follows: freedom of creativity.
Mix of colors
Certain randomness, in which the rhythm of geometry is maintained due to the unity of forms.
Mix formats
The combination in one interior of geometric wallpaper design of different sizes, and different shapes.
So far, the interior decoration wallpaper often retains something in common – pattern shape, size, or color scheme.
Perhaps, the moment is not far off when we will mix everything in the interior: different palettes, materials, shapes, and sizes on the same wall.
Mixing geometric shapes is also fun. You can do this the way your fantasy and good taste dictate.
Complex geometry
Putting such wallpaper into a single picture is not easy.
Because the pattern exists outside the grid and frames.
And sometimes it even goes beyond them, flowing from the wall to the floor or ceiling.
Handmade imitation
As if hand-drawn patterns, the spirit of handmade and an emphasis not only on the geometry of the pattern but also on the texture of its constituent elements.
1960s and 1970s style
Bright colors, psychedelic patterns, chaotic combinations, and organic color transitions, are reminiscent of the blurred paint on hand-dyed tie-dye hippie T-shirts.
How to use 3d geometric pattern wallpaper in decoration
● Mix patterns, colors, shapes, and sizes – it's trendy and fresh.
● Use wallpaper with expressive textures to add volume to geometric interior solutions.
● Do not be afraid of contrasts. The trend is color transitions from dark to light shades instead of monochrome surfaces.
● Square and rectangles are the usual options. Try to accentuate the room with wallpaper of different pattern shapes: triangles, rhombuses, and "scales" are at the height of fashion.