Description
3D stone effect wallpaper S-20073
The 3d stone effect wallpaper S-20073 is so realistic you will have to touch it to realize it's just wallpaper.
Before 3d stone effect wallpaper, even now, installing stone, or brick was and still is an expensive affair requiring intense labor. With our 3d stone effect, you cut off those expenses and still get a professional and authentic look. Look at the attention to detail of the wallpaper. See the undeniable look and depth of an authentic stone at a fraction of the cost.
Fauxstone is a trend in today's interior wall decoration. The use of faux 3d stone wallpaper is perfect especially when you want to creature a feature focal to a wall. The current designs and the materials and technologies with which they are made make it difficult to tell whether they are genuine stone walls or faux decorated.
At Wallpaper Kenya the design is today one of the most requested. And you can understand why. It creates an atmosphere of peace and tranquility, especially in the room where rest invites you to do so.
The versatility of imitation stone wallpaper makes it easy to clean while adding a touch of imagination by allowing you to combine various types and colors of stone in one environment.
Natural Textured 3d stone effect
When we want textured and interior wall tactile surfaces, we turn to the 3D Stone Effect Wallpaper. Because that is what you can use to achieve the Matt, earthy feel of weathered natural stone.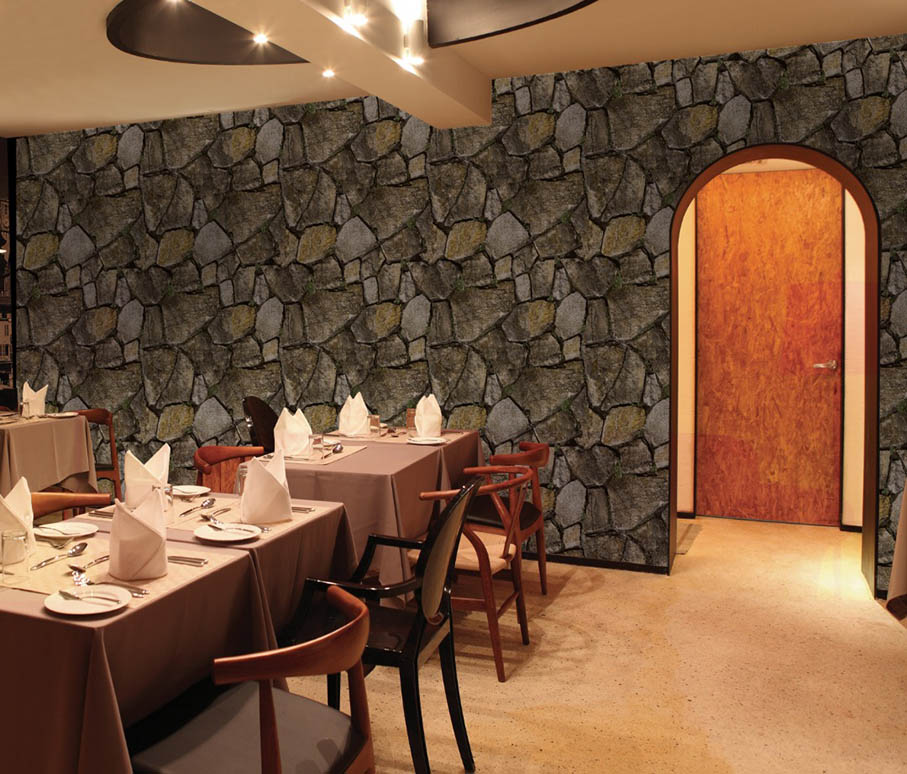 This effect brings nature into the room. It ties the outside of your home with the interior. The 3D effect adds important decor elements. Namely, shapes, texture, and color. These three decor elements add interest to the wall and can act to create a focal point or feature wall.
3D Stone Effect wallpaper comes in different shapes and colors. Therefore you'll find the perfect tone to add a textured natural look to your home or office.
The imitation stone decor is associated with rustic environments. However, it is compatible with other styles where you can get an imitation of sandstone, slate, or limestone to name just a few. There is a wide range that you can get in the market.
For romantic styles, 3D stone wallpaper with wildflower motifs is ideal. Whereas for modern styles, the combination of wooden furniture and environments with metals such as copper or iron, is an excellent combination.
Use it in fireplaces to give an image in keeping with this environment.
Washable Wallpaper
Some of the concerns of our customers when considering buying wallpaper are washability and durability. The 3D stone effect wallpaper is both washable and durable. I was called to replace a similar wallpaper by a company called Carton Manufacturer which is in an Industrial Area in Nairobi. The wallpaper had been on the wall for 30 years and was still looking good. It is only the adhesive that was now coming off- after three decades.
To create contrast effects, these papers can be combined with other smooth walls or if you prefer on all the walls of the selected area. If you combine them with curtains that facilitate the entry of light, you can create an atmosphere of varied and daring style.
The stone designs allow you to enjoy natural environments within the city without leaving the comfort of your home.
Cost Effectiveness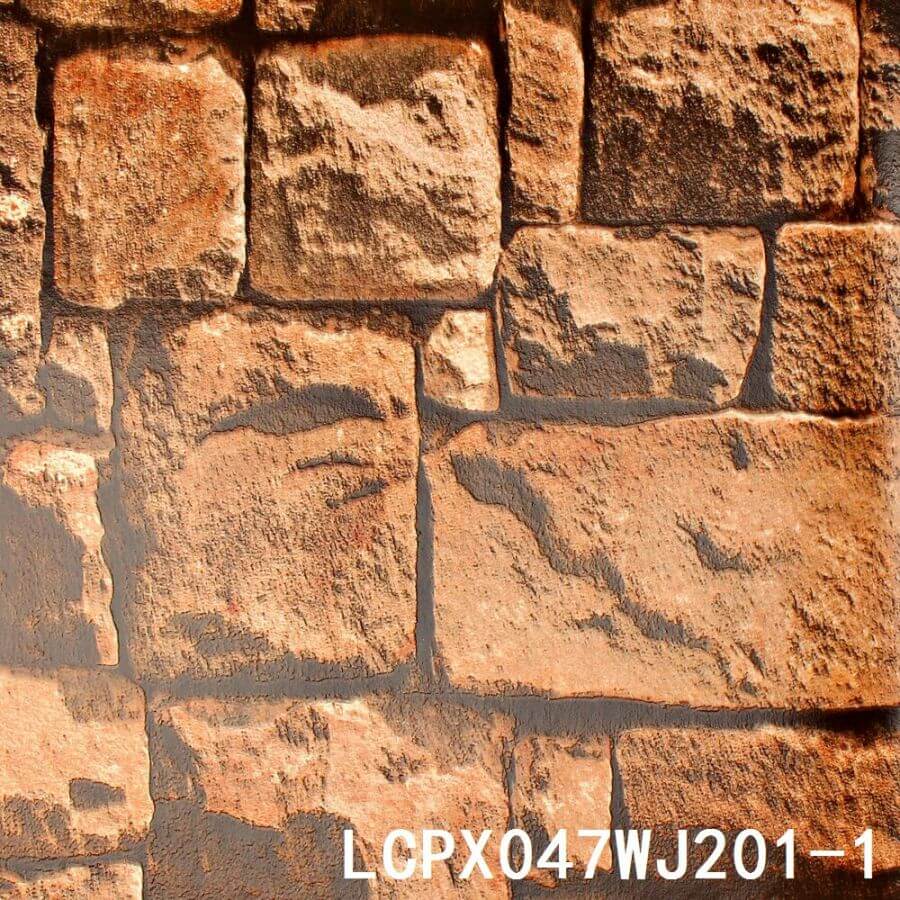 The use of the 3D stone effect wallpaper on interior wall partitions helps create a sustainable earth. And is important to each and every person on the planet at whatever cost. There are many reasons why going green is important. This authentic faux 3D stone effect wallpaper offers you the professional look of rock, brick, or stone without depleting any mineral resources.
Although the most common application is on walls, they can also be used as decorative elements when on other surfaces, doors, and furniture. For instance the inside of kitchen cabinets, or covering the garden access door with a beautiful limestone design. The environments and spaces where you can use 3D stone effect wallpaper are limitless.
More and more people want to use decorative stone elements in the different spaces of their homes. Use this style of wallpaper to provide a highly versatile visual impact.
The imitation stone wallpaper that imitates small pebbles is recommended for small spaces. But for open spaces, use large stone designs. All, available in Nairobi at Wallpaper Kenya