Description
Custom-made 3d tunnel wallpaper is designed to make you feel the depth and experience of going through a tunnel.
The decoration mimics
underground routes
or passages driven through the ground without disturbing the overlying soil or rock cover.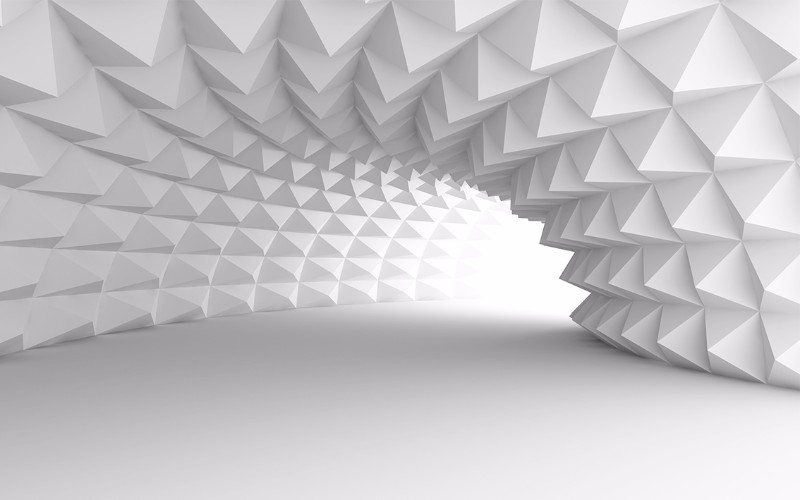 A tunnel is an artificial underground structure that serves to lay a passage bypassing other obstacles – mountains, rivers, railways or highways, etc.
Automobile tunnels built at large intersections make it possible to separate traffic flows.
And thereby making traffic without traffic lights, which means more convenience and speed.
It is these passages that the wallpaper mimics.  Tunnel murals are eye-catching.
If your room is small, you can enlarge it with the help of this visual technique.
But if you want to make the room look bigger, other types of wallpaper murals tools can also expand the space.
There is only one condition – you need to decorate only one wall.
For example, wallpaper with a road going into the distance, mountain ranges, a field or a water surface, etc.
But at the same time, you need to carefully consider the choice of colors so that it does not crush the room.
Because too dark colors can make a small room look even smaller.
When choosing the wallpaper design, you need to know that a horizontal pattern makes the room visually wider.
And a vertical one is well suited for an apartment with low ceilings.
Features of a 3d tunnel wallpaper
3d tunnel wallpaper represents voluminous large-format images for walls.
Their main feature lies in the wallpaper allowing you to create the effect of three-dimensional drawing.
The image seems to move from the wall's plane directly into the room's space.
At the heart of the creation of three-dimensional wallpaper is the technology of making photo wallpapers.
First, a computer simulation of the pattern is performed.
Please note that application technology requires attention and certain skills.
Therefore, it is worth carefully choosing not only the variety of wallpaper but also understanding the correct application of them on the walls.
Please note that application technology requires attention and certain skills.
Therefore, it is worth carefully choosing not only the variety of wallpaper but also understanding the correct application of them on the walls.
Colors are selected in special programs, printing is carried out.
Large-format wallpaper printing is produced on a roll of 3 meters by 60 meters silk fabric.
So, we just cut the size to fit your wall. 
Train tunnel wallpaper
Train 3d tunnel wallpaper has a wonderfully immersive aesthetic that makes you feel like you can walk into the picture!
From bold and vibrant tunnels and rustic wine railways to the London Underground – 3D murals get the excitement flowing!
The 3D railway tunnel design also gives smaller rooms a whole new life. They create the illusion that the space is much larger than it is!
Perfect for impressing family and friends at home or customers at your workplace!
See our wide selection of 3D murals perfect for offices, meeting rooms, homes, and, shops. They are sure to give you that extra edge, perspective, and wow factor.
From fast underground train tunnels to eerily beautiful caves – our range of tunnel murals is some of our most impactful 3D images.
When you look at these amazing designs, you won't be able to stop your eyes from being fooled by the fact that these tunnels are 2D and flat as a pancake.
Travel as fast as the speed of light in your own home
We know of course that subway trains do not travel as fast as the speed of light. But the way the eye feels it is moving forward is just as important!
This amazing Tube Speed ​​mural would make a big impression in any room. It looks absolving in trendy living rooms.
Just imagine the reactions of your friends and family when they see your home transformation!
Step into the light and experience a world of excitement and space-filled wonder. As well as being a great feature wall in a bedroom, this 3D immersive wallpaper provides a unique sense of relaxation that is ideal for a work environment.
Whether for an office or a meeting room, this light-filled tunnel will put your mind into work mode and promote productivity and creativity.
Common tunnel effect designs
Some common 3d tunnel wallpaper designs are forest, architectural, geometric, and abstract.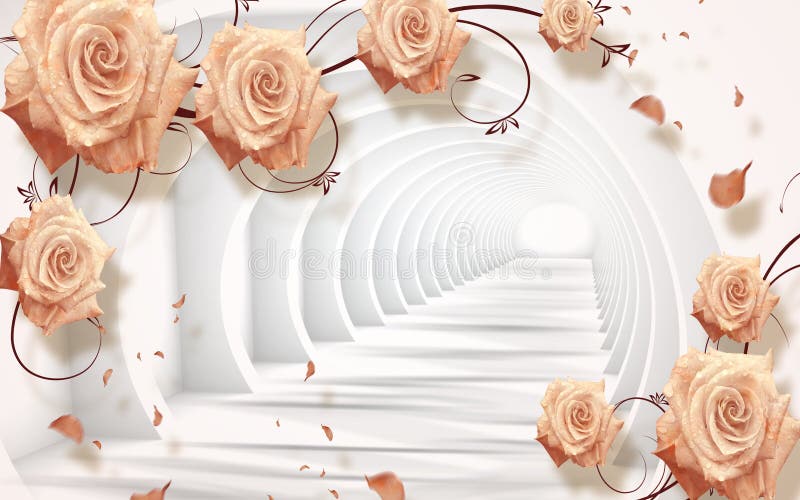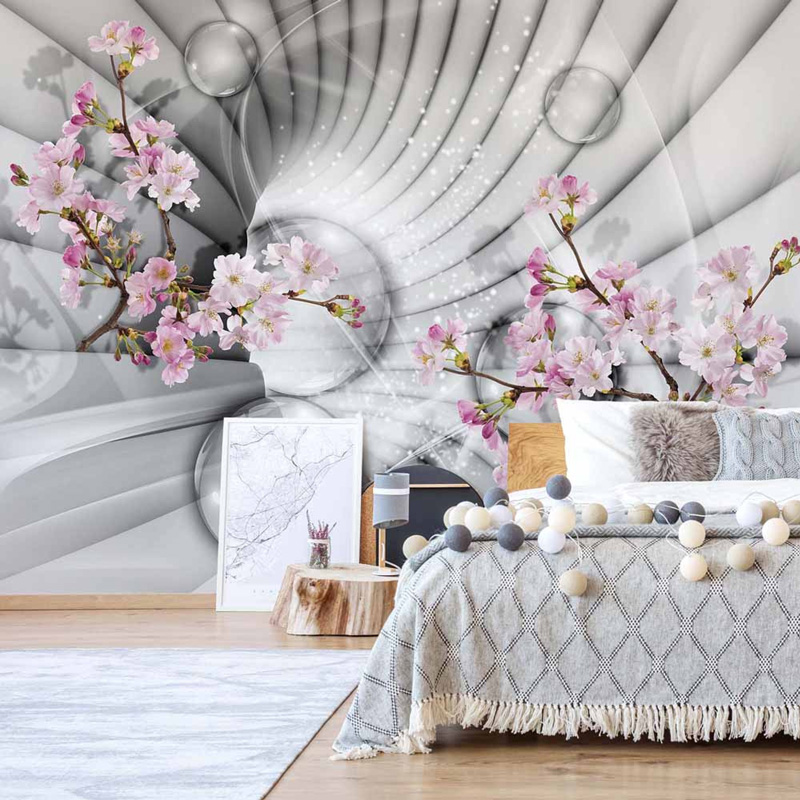 Tree tunnel murals
You will find other kinds of 3d tunnel wallpaper. But you will probably like the tree tunnel best of all. As they say, seeing is believing, take a look:
You can see that the living room, hallway, kitchen, or bedroom – any room will be transformed with an accent in the form of stereoscopic tree tunnel wallpaper. 
Your stylish, gorgeous tunnel wall decoration will appeal to everyone. Regardless of whether the classic style is a priority or modern. Because you will agree with me, nature is timeless interior decoration.
3d brick tunnel wallpaper
Can you imagine the effect this brick wallpaper would have on your wall? Use it to add depth and enlarge the space of your living room.
Place it on the far end where your visitors don't get to touch it. And make them wonder what a big house you have.
Optical illusion moving 3d tunnel wallpaper
The above pictured 3d tunnel wallpaper for walls is still. But you tend to believe in everything you see and that makes sense.
That is, your eyes send the information to your brain, which interprets reality as it is… or at least you think so.
But the truth is that some illusions as simple as the ones we show in this section can easily fool you.
If you like illusions and optical illusions for wallpaper, things like "motion optical illusion" can seem magical.
Do you like murals and cute "moving wallpapers"? Wouldn't you like to have 3d moving wallpaper on your walls?
We have beautiful 3d tunnel wallpapers with a motion for you! It's called Optical Illusions Wallpapers.