Description
3D wall murals can unrecognizably change the design of your apartment for the better and become its main decoration.
And you will get a lot of positive qualities with a finishing effect such as 3D wallpaper.
One of them is that you can use this finish for any of the rooms, as well as for the kitchen.
If you buy a 3D wallpaper mural, it will look harmonious and appropriate, especially if the three-dimensional images on it correspond to the purpose of the room.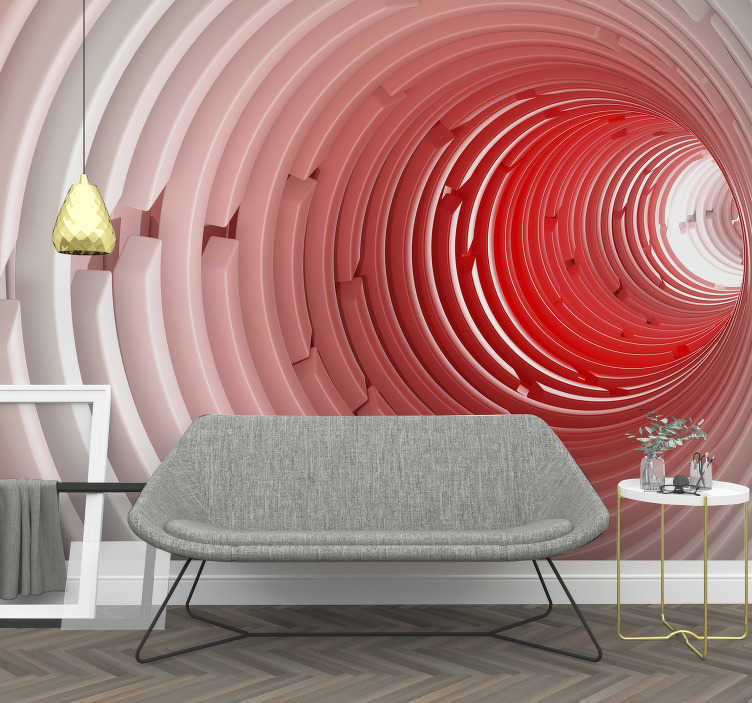 Now take a look at how you can use 3D wall murals in different conditions. For example – for the living room.
This is a room in which your whole family spends their free time and where guests are usually invited.
You will create a real sensation if you correctly place your 3D wall murals.
However, you should not decorate the entire space with three-dimensional images – this can make your eyes dazzle.
It is enough to use 3D wallpaper to highlight just one wall – and you are guaranteed enthusiastic responses from guests about your amazing taste.
Custom wallpaper printing will allow you to obtain a unique finishing material.
And the 3D effect, which is rarely used in design, will become an original interior accent.
All together this will allow you to be known as a person with very refined taste.
When choosing 3D wall murals for the bedroom, you should avoid too active, bright, and flashy designs.
Let it be calm art wallpaper, not with a dynamic, but with a static plot.
These could be landscapes, city views, or paintings illustrating different seasons in nature.
Also suitable here are 3D photomurals on the wall with abstract illustrations that will expand the space of the room.
Wallpaper 3d effects
3D wall murals are a relatively new type of wall and ceiling covering.
With skillful use of the 3D effect of such murals, the room can significantly benefit compared to standard options.
Wallpaper Kenya offers you an endless variety of 3D wallpaper murals.
After all, from us, you can order 3D effects wallpapers according to your own sketches.
You just need to choose the image you like that you want to see on the walls – and we will do the rest.
From Wallpaper Kenya, you can order 3D wallpaper for walls with any image, so they are used for interiors of any style.
It is important to choose the right image theme and color scheme.
In the bedroom, wallpaper with calm scenes – sea and sunset landscapes, and finishing in a discreet shade will look good.
The dining room, spacious and wide, requires images of a different kind:
3D wallpaper with large images of still lifes, fruits, flowers, and dishes can increase your appetite.
You can order positive and bright wall murals for the children's room. But be sure to take into account the child's color tastes and preferences.
You can also choose 3D wallpaper for the walls in the bathroom – the catalog will offer a wide variety of marine themes.
A living room or office can be decorated with three-dimensional wall murals with images of hunting, and retro scenes.
Or decorate with wallpaper with geometric ornaments and patterns.
High-quality 3D wall murals in the interior will look simply amazing. For example, if you place a view of a waterfall on the wall, it will seem as if a portal to a picturesque body of water has opened in your room.
This optical 3D effect is just one of the many that you can achieve using three-dimensional wallpapers.
Accent wall 3D wall murals
There is a completely new trend for creating accent surfaces with 3D wall murals.
Computer technologies used in modern printing make it possible to create wallpaper with a volumetric effect that incredibly enlivens the surrounding space and transforms the interior beyond recognition.
The range of murals allows you to choose the ideal option for any design project. Original 3D floral-themed wallpaper with a large pattern is appropriate primarily in living rooms and bedrooms.
Small rooms such as a nursery are suitable for small images. Textured coverings like canvas, brickwork, and geometric abstractions look perfect in an office or hallway.
Very often, people choose the accent wall that they see first when they enter the room. However, this is not always correct. You can choose a wall whose architecture is somehow different from the rest. Additionally, if you have a fireplace, it should definitely be the focal point of your room. Or if you plan to have a large navy blue velvet sofa, highlight the wall behind it. Solid walls without windows or doors are preferred because color, for example, can distract from the view.
For the living room
Images with a three-dimensional effect look original. Interior design with 3D wallpaper looks stylish and eye-catching. A picture on the wall can visually change the space and make it larger. This technology is perfect for the living room, allowing you to achieve luxurious effects. For a large-scale canvas, one of the walls or part of it is used. Stereoscopic models will be a great accent. A sofa and TV are installed near them.
If you get tired of the image, it's easy to change it to a new version. This does not require expensive repairs. Thanks to the new covering, the room will be transformed.
Such wallpaper looks great in an apartment or in the hall of a country house. With their help, a simple room can easily be turned into royal chambers, a medieval castle, a garden, or a Gothic cathedral.
You just need to choose the plot you like. It's easy to transform a room with minimal money and time.
Living room 3 accent wall
A 3D wallpaper accent wall included – makes a statement and, if you choose correctly, can make your room feel cozy and super modern.
A 3D accent wall in an interior differs from other walls in a contrasting color, design, material, or texture. It is a focal point that creates the mood in a space and gives it dynamics.
An accent wall can perform several functions:
makes the interior more interesting, bold, and bright;
helps to zone space to highlight certain functional sectors;
makes it possible to visually expand a narrow room.
The most common accent option is 3D wallpaper for walls. This is a unique and interesting solution for creating an illusion, enlivening the interior, and deceiving the eye in small or, conversely, large rooms. 3D wallpaper for walls can make the interior extraordinary. For the bedroom, different styles and themes are used to decorate residential premises. You can find interesting solutions using the 3D wallpaper catalog. In the bedroom, you relax, rest, and restore your strength. This requires a calm atmosphere. A three-dimensional image will help you create it. You should consider how this finish will harmonize with the rest of the decor.
Relief paintings provide comfort and make the interior elegant. Component options will be an excellent solution for the bedroom. It is important to choose the right color scheme to achieve harmony in the recreation area. Calm, light shades are suitable for the bedroom.
For kitchen
The room for preparing and eating food should be beautiful and functional. Modern 3D wallpaper will help create harmony in the kitchen space. The stylish design makes the room attractive and cozy.
The hot trend of 2023 going to 2024 is the use of 3D wallpaper in the design of different modern kitchens. These will help you create exclusive designs. To decorate an accent wall in a kitchen or room with white furniture and light surfaces, use bright images.
To achieve a trendy effect, designers recommend using colors and designs to match the furniture and other surfaces.
For minimalism and hi-tech kitchens, order large images. But for classics, you better use landscapes. For Provence and country, choose plants and flowers.
When selecting three-dimensional paintings, the dimensions of the kitchen, its features, and the theme of the image are taken into account. For a small kitchen, landscapes with a perspective stretching into the distance are suitable.
For children's nursery
3D wallpaper for a nursery is popular and developed specifically for the youngest apartment residents. Beautiful bright canvases can be glued to both boys and girls.
3D photo wallpaper for the nursery will help to stylize the room even for children of different sexes. The designs of such paintings include modern thematic subjects: space, animals and plants, technology and transport, pirates, and princesses.
You can also make custom 3D photo wallpaper for the nursery according to the individual wishes of the customer.
Wallpaper Kenya produces custom-made 3D wallpaper for children's walls. These designs correspond to all the trends of 2023: they are high-quality, durable, environmentally friendly, easy to glue, easy to care for, and affordable price.
3D photo wallpapers for a children's room are safe even for kids because they are printed using safe ink, thanks to which the canvases retain their colorful appearance in the interior for a long time. These are exactly what the ABC Decor online store offers.
A child's room is a special world where a little person grows and develops. It is important to choose the right design so that the baby feels cozy and comfortable. It's worth buying 3D wallpaper that will help create a magical atmosphere.
Get 3D Wall murals @ KS 2000 per square meter. Unlike wall mural paintings of yesteryear s, our murals are customized and printed on special order.
You can choose from an endless array of designs and 3D nature or 3D scenery wall murals. These include waterfalls and beaches, rolling hills, blue skies, floral garlands,s and vines and swags. Or you may prefer to have woodland scenes, animals and garden birds, and playful themes for kids' rooms.
What kind of children's 3D wallpaper we offer:
Space theme – images of planets, star systems, galaxies, Earth as seen from space.
Cartoons – characters from your favorite cartoons, episodes from animated series.
Travel – airplanes, hot air balloons, boats, maps.
Racing – rallies on the highway, in the tropics, and other locations.
Fantasy 3D wallpapers with various pictures, including geometric patterns and abstractions.
The easiest way to make a choice is to ask your child about his preferences, favorite cartoons, and characters and build on the answers received.
Corporate 3D wall murals
You can indeed have whatever images you desire for your 3D wall mural.
Modern times murals at Wallpaper Kenya are printed on a tough fabric material that is mounted on the wall and is removable and reusable. Historically murals have been used as a tool of emancipation, social activism, propaganda, and freedom of expression.
Today however murals are used for other goals such as advertising or aesthetics. Choose one simply for the sake of a beautiful image on the wall. Around the world, many big brands have been promoted with mural art in creating promotional campaigns and designs.
Do you want to bring a touch of originality to your interior? The three-dimensional mural is a solution of choice. Apart from an original theme idea and a wall that will house the pictorial work, you don't need anything. 3D will not only give an unusual touch to your home, but also volume, an optical illusion, and a good dose of colors, shadows, and lights. Depending on your choice, you can even make your room look deeper, wider, or higher than it is.
The 3D murals offer many advantages. In addition to their irrefutable aesthetics. They give your audience a trompe-l'oeil effect. Or an overwhelming optical illusion. This illusion can relate to different aspects such as the size or the depth of a room.
The impression of relief and volume is such that one would think that the images in the foreground are palpable and that a significant distance separates us from the figures in the background or the middle plane. The wall mural is also based on contrasts. The artistic practice of chiaroscuro (play of light and shadow), colors, etc. This will surprise your guests. And also transfigure your room immersing yourself in a parallel universe.
Customized 3D Wall Murals
There is no doubt, wall murals have been around as long as people have been. From the prehistoric time to the present time, and still going strong. In ages past and present murals have covered the interiors and exteriors of many public public and private buildings.
Depicting life activities, everyday scenery, and at times religious traditions. For whatever reason you want your wall mural, talk to Wallpaper Kenya and we will customize it for you using the latest techniques.
Art is in the eye of the beholder and its diversity is limitless. With customized wallpaper, you are not limited to your creative ideas. There are millions of artwork online from sites such as shutter-stock for you to choose from. Customization is a popular idea in which you can implement impressive motifs.
In our work, we use the latest technologies that allow us to achieve the highest quality. Thanks to this, 3D art wallpaper ordered from Wallpaper Kenya will delight your eye for an impressive number of years and will not lose its attractiveness over time.
3D photo wall murals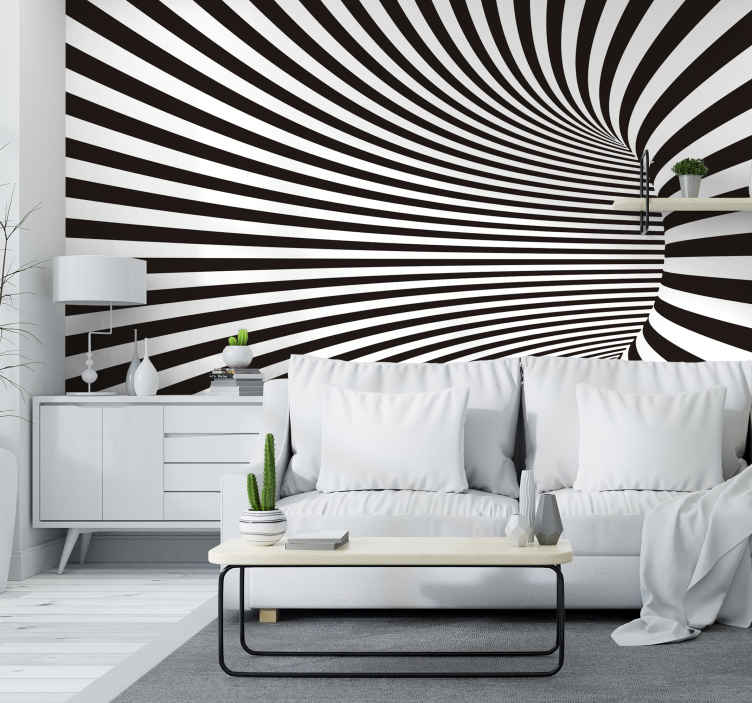 3D photo wall murals delight with the incredible visual effect of spaciousness. Well-thought-out and highly original patterns will allow for an interesting and modern decoration. And with this you will also expand the space optically.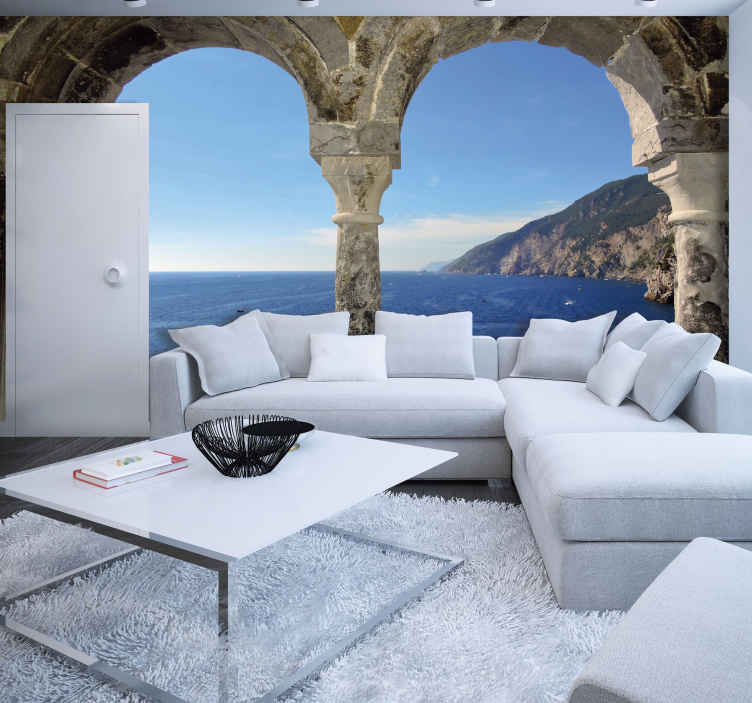 Here we present eye-catching optical illusion designs, both multi-color and monochrome. But always creating a 3D feel. In this category, you can not miss the original 3D window and tunnel effect photomurals.
What these designs do is lengthen or optically increase the room. And in addition, they give a lot of joy and originality to the space. But you should not decorate the entire space with 3D wall murals  – this can make your eyes dazzle. In general, it is better to apply 3D wallpaper on only one of the walls, leaving the other surfaces of the walls simple. In this way, a stronger visual effect can be obtained from the site dedicated to the three-dimensional type. At the same time, the interior is not crowded.
Wallpaper Kenya has designs of 3D murals of nature and landscapes, as well as mystical fantasy images. All of these you can use to decorate your child's or teen's room. And if you opt for classic elegance, we have 3D effect geometric patterns. Choose simple shapes suitable for a modern and stylish interior.