Description
5596350 Feature wall wallpaper may also be called "accent wall wallpaper".
It is a wallpaper whose design differs from the design of the other walls in the room.
The accent wallpaper's color can simply be a different shade from the color of the other walls.
Or have a completely different design in terms of color, design, patterns, and texture.

You can have the surface of your house feature walls as wallpaper, paint, brick, marble, wood, glass, or any other wall finish.
As their name implies, feature or accent walls are typically intended to break up the pattern created by the other walls.
Especially when the walls are painted a single flat tone.
However, a room may be wallpapered and have an accent wall that is textured and plain in color.
Because it would serve the same purpose.
5596350 Feature wall wallpaper
Creating an accent wall with wallpaper never goes out of style.
There are very few decorating changes that you can make as quickly and inexpensively and that can impact as much as a feature wall wallpaper.
The cool thing about an accent or feature wall wallpaper is that you have many design options.
It gives you chance to use an impressive wallpaper design that you'd never consider for the entire room.
Feature wall wallpaper is the easiest way to create interest in a plain room.
When it comes to choosing the right feature wall wallpaper to highlight as an accent wall, it pays to consider the room's exposure.
Along with basic color theory.
Faux textured accent wall
A faux textured feature wall wallpaper is an excellent option to renew the image of your spaces.
Because it will give the walls a better appearance, covering any defects they may have.
Likewise, they hide cracks and small irregularities without the need to require other materials.
One advantage of this type of wallpaper is that it is highly resistant to climate change.
And therefore it can last for a lifetime or more. Plus, if it gets dirty, you can remove the stains just by washing the wall.
At Wallpaper Kenya, you will find textured wallpaper in a variety of colors and shades.
Living room feature wall wallpaper
Consider feature wallpaper if you are looking for some extra pop in your living room.
Feature wallpaper accent wall will liven things up in your living room.
Whether light and bright or dark and dramatic, an accent wall is a great way to have a little fun with colorful wallpaper and/or patterns.
As earlier implied, even an accent wall in a simply saturated color feature wallpaper can add depth and interest to a traditional living space.
Wallpaper continues to grow in popularity. Because of the multitude of designs, colors, and textures on offer.
The best thing about using custom wallpaper for a feature wall is that even if it's expensive, it doesn't take much to make a statement. 
Luxurious silk fabric wallpapers are all the rage right now. So don't be afraid to push the boundaries to create a standout look.
The best way to do this is to start with the featured space and then decorate the room around it. 
An accent wall will act as a starting point for the room's aesthetic, directing the rest of the pattern, texture, and color in the space to create a cohesive look.
Feature wallpaper fireplace
The mare architecture of a fireplace may make it seem like the feature of a room already.
However, the fireplace can be enhanced by making the entire wall feature with wallpaper.
You can do this by something as simple as cladding the chimney breast or wall with the feature wallpaper.
Choose a rustic red or other appropriate slightly dark and warm brick wallpaper to add texture. The idea is to march the warm colors of brick wallpaper with the warmth of the fire to give you a cozy feeling.
Feature wall bedroom
Here are some tips to help you decide which wallpaper to accentuate in your bedroom.
The best accent wall is the focal wall, the wall that stands out in the bedroom.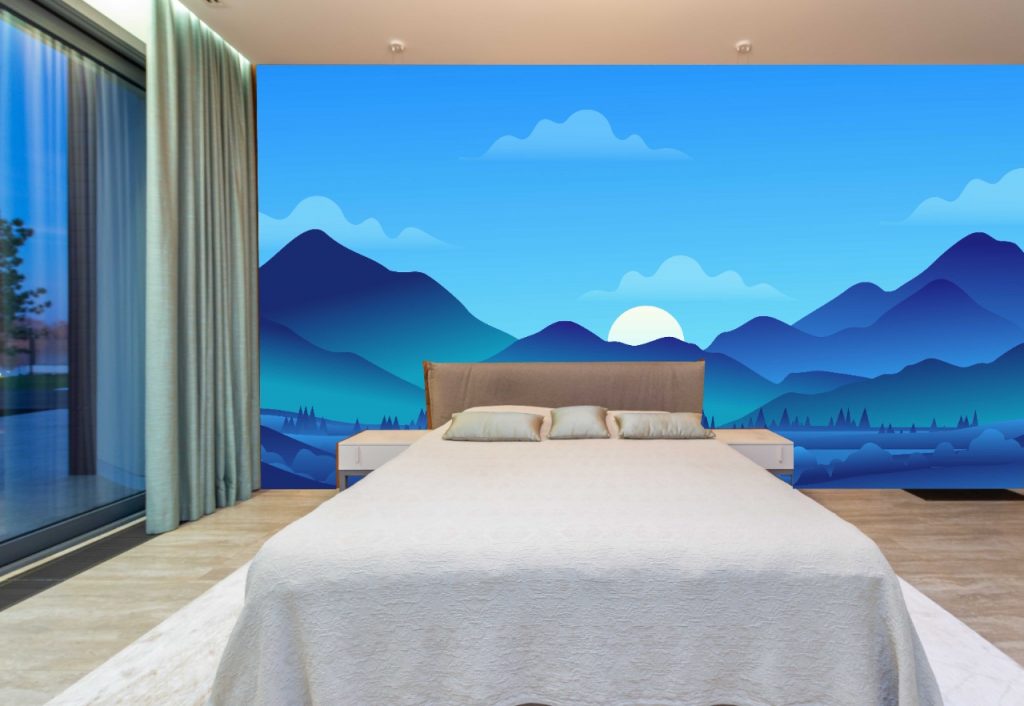 It's the wall you are drawn to when you enter the bedroom.
Most of the time, this wall will be the wall at the head of your bed.
However, if you want to use a different wall, or if you are unable to determine which wall stands out in your bedroom, ask Wallpaper Kenya to walk into the bedroom.
Wallpaper Kenya will let you know which wall draws attention. That is the wall clad with feature wallpaper.
Accent wall wallpaper designs
You will notice that 3d 5596350 feature wall wallpaper is trending. But so are many other 3d designs. And these include geometric, nature, photo murals, and many others.
See here below a few of the possible designs to inspire you:
living room feature wall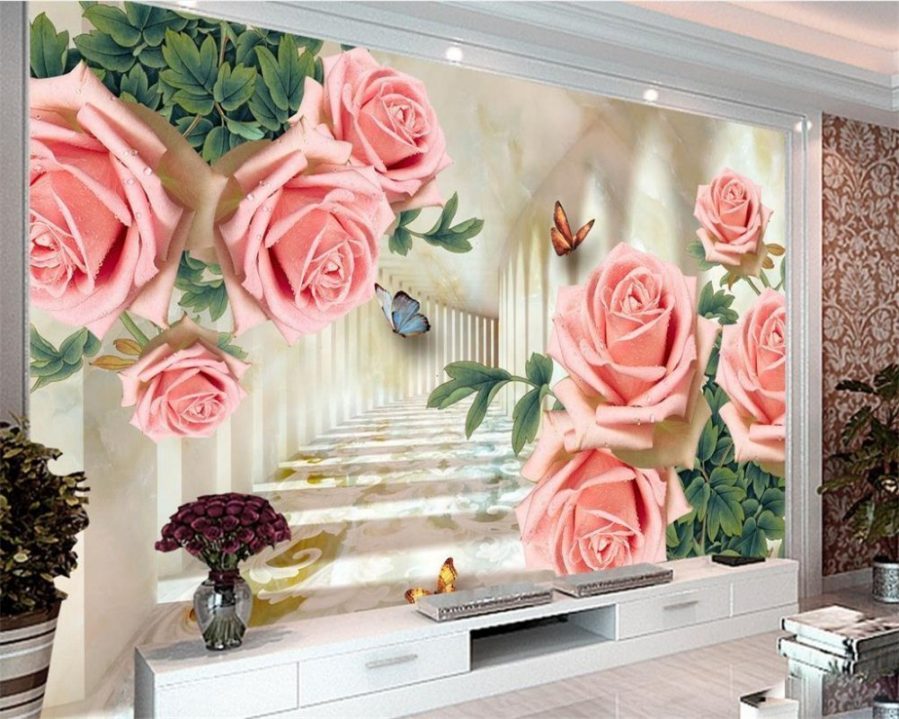 bedroom wallpaper accent wall
green wallpaper feature wall
gold feature wall
kitchen feature wallpaper
silver feature wallpaper
wallpaper for dining room feature wall
navy feature wallpaper
rose gold feature wall
gold feature wall living room
modern feature wallpaper for living room
How to pick a feature wall for wallpaper
First of all, you need to pick one of the four walls in a room for your feature wall wallpaper.
So, which is the feature wall? Or, how do you choose one?
The focal point is one of the most important elements in interior design. In simple words, it is the star of the room. It is the first place that people notice when entering that environment. Alternatively, it can be a highlight around which you build the rest of the look. 
Usually, every room has a natural focal point. In that case, all you have to do is build a design that highlights that feature. That makes it much easier to choose the layout of that room.
Outdoor landscapes are the easiest option to establish a feature wall in decoration. Especially if your apartment offers you an attractive view. No matter what other objects you place in that space, eyes will naturally fall to that spot.
So if you are lucky enough to have a beautiful view from your window, all you have to do is make sure that the windows are always kept clear and that nothing obstructs the view.