Description
You can design your custom wallpaper murals for offices, corporate, and Home for only Kenya Shilling 2000 per square meter.
No hidden costs in adding character and personality to your wall with custom wallpaper. And Ks 2000 is a very small price for a unique wallpaper.
A custom wallpaper design is interesting because nobody else will have the same wallpaper as you.
Your wallpaper will be tailor-made, especially for you.
You will choose an original image that someone else can not walk into a wallpaper shop and buy one like it, or an imitation.
Furthermore, it will be enlarged to the custom size of your wall.
This has only become possible due to recent advances in wallpaper large-format printing technology.
What makes us stand out from our competitors?
From our competitors, you can choose a design from a catalog of 100 different images and patterns.
All are beautifully designed by talented graphic designers. But from Wallpaper Kenya, however, in addition to that, there is the option of no catalog.
You can walk in and ask for any image you want – a photo of your granny for her 90th birthday, a cartoon of you as a superhero doodled by your niece, or just the words "do not disturb".
And that is why most people choose to shop at Wallpaper Kenya and get their dream wallpaper, safe in the knowledge that nobody else has the same one.
Customize a € 30m Wallpaper for KS 2000 per square meter
To understand the power of custom wallpaper printing, take a look at the following which was sold for € 30 million.
But you can now have it on your wall for only Kenya shillings 2000 per square meter.
After knowing the reality of this painting you might get tears in your eyes.
In France, an old man was sentenced to death by starvation in prison for stealing a loaf of bread.
His daughter pleaded with the government to meet her father daily until his death. And she was granted permission.
However, she used to get checked by prison officers in order not to pass food to her father.
She can't see the condition of her father like this. She looked at her father with the eyes of a caring mother.
So, to make him alive, she used to feed him breast milk on daily basis.
Get optical illusion 3d custom wallpaper on your walls
For Kenya shillings 200o you are paying for the wallpaper, wallpaper adhesive, and installation.
Assuming you will be able to get a suitable custom wallpaper design free of charge from the millions of stock photos available online.
Or assuming you will be able to get a suitable wallpaper design from Wallpaper Kenya Collection, which we have already paid for.
And the designs for you to choose from are limitless.
From 3d wallpaper to school murals, graffiti, bedroom murals,  floral murals, jungle murals, unicorn murals, mountains, beach, and anything you like.
The personalized wallpaper printing process takes only two days.
That is, you select a suitable picture, artwork, or image today, and tomorrow afternoon you have your one seamless wallpaper ready for installation.
Professionals Designers have already used our bespoke wallpaper to add a special touch to hospital walls, hotels, homes, and offices.
Because our wallpaper allows you to develop your creativity to decorate any space.
Be it the living room, bedroom, hallway, bathroom, closet, etc.
Silk Fabric: Durable, washable, removable custom wallpaper
All Wallpaper Kenya custom wallpaper is printed on silk fabric so that it does not lose its body or shine over time.
To keep it looking like the first day, avoid placing it behind a radiator or ventilation system.
That way you avoid damaging the glue, texture, and colors of your mural. Neither place in places that are too humid or too hot.
Although it is almost the same price as special effects paint, it is much more resistant.
And above all,l it can be washed by hand with a damp sponge (and even with mild soap).
When the time comes to move house, you remove it and reuse it in your new house.
Or if your child outgrows the custom cartoon wallpaper, you can remove it, wash it, and give it out as a pleasant gift.
Personalized Photomural Wallpaper
As you can see in this picture, you can customize wallpaper and include photos and text.
Interior decoration is increasingly homogenized.
But the custom wallpaper designs will give you those elements that give that personal touch to your home.
Otherwise,e it is impossible to do it by placing traditional wallpaper.
Because we all end up buying from the same stores. But you can easily achieve personalization through printing on wallpaper.
In this way, you give fresh air to your walls.
Wallpaper Kenya offers you a more ecological solution in digital decoration since our silk fabric doe not contain PVC, a material scientifically classified as toxic both for the environment and for people.
Since the raw material comes in size 3 meters by 60 meters, in most cases you will get your wallpaper in one piece. 
An easy-to-use custom wallpaper that couldn't be easier to install.
In addition to having this format, fewer one-piece will decorate your wall with a better seamless finish.
Because you will have no joints.
It is an ideal product for both first-timers and experienced customers.
And you will appreciate, in addition to its easy installation, the high print quality of this personalized wallpaper.
Choosing a theme and image for your custom wallpaper
Custom Wallpaper murals are an easy way to change the decoration of your walls.
It is a different way of decorating, which will bring a spectacular change to your home or office.
And the themes can be very diverse. That means you need a high-resolution image that can withstand scaling.
And use a wall that allows us to have a sufficient distance so that the image can be seen in all its dimensions.
Generally, many residences, corridors, kitchens, bathrooms, offices, waiting rooms, commercial premises, restaurants, hotel rooms, or medical centers, are decorated using this technique.
According to your preferred theme, you can achieve spectacular effects. You can choose from our offer of nature photos.
There is no limit to available designs for any theme you choose. Be it urban, artistic, or gastronomic. Or any type of design or illustration.
You will find limitless large-format photographs of high quality on sites such as Shutterstock, made thinking of their reproduction in large dimensions.
And, in each case, Wallpaper Kenya Edits them to suit your wall.
So that when they are expanded to super-large sizes, you will still appreciate any detail in all its quality.
Watch this video on custom wallpaper at Golden Tulip Hotel, Muthithi Road, Westlands, Nairobi.
From sites such as Shutterstock, you can calmly choose your preferred theme.
Since all large-format photographs are made with their reproduction in large dimensions in mind.
Benefits offered by custom wallpaper murals
There are many benefits you will get from custom wallpaper murals. And you can not compare it with any other kind of wall decoration.
Nothing comes closer.
This is because it is only in custom wallpaper murals you will get almost all the elements of interior decoration in one item.
Personalized wallpaper is the most amazing decorative material you can apply to your interiors for an instant upgrade.
Because new technology has taken this classical decorative material to a whole new level.
Between the different types of patterns, textures, and content, today you have thousands of options.
So where should you start, and why choose custom wallpaper in the first place?
Its versatility and wide range of designs make it an ideal resource for renovating quickly and with great results.
Therefore the big advantage is that with custom wallpaper, which is now on the rise, you can design a space and renovate it with a single resource.
For the specialist, there is a rule that must be remembered to use this material.
If you decide to cover only one wall, it is easy to personalize the wallpaper to match the color of the rest of the walls. 

Variety of custom designs
One of the main benefits of custom wallpaper is the wide variety of designs that we can find to decorate our living room.
They are innovative and current designs that can hardly be achieved by painting the house. Enjoy a different and original room.
You can have a wallpaper that reflects nature, flowers, the sky, pictures, circles, and abstract designs, in short, there are many design options that wallpaper offers.
Vegetable and geometric motifs are currently the favorites to decorate many rooms. But there are currently a great variety of designs.
You will find hand-painted 'prints' that provide lightness and visual warmth. And botanical and floral, abstract, and literal. Or, if you like, you the fruit 'prints' that stand out, giving a refreshing touch to any space.
If you are seeking sobriety and elegance, then go for the geometric and striped ones, the ideal option for more classic personalities.
With the widest range of designs, custom wall coverings allow you to modernize and refresh spaces.
You will find nothing better for you to facilitate the delimitation and separation of environments. And to create focal points, providing personality and distinction in each room.

Innovative materials
Due to the great advances you now find custom wallpaper made with new materials that are much more resistant and durable. Such as Wallpaper Kenya Silk fabric. As well as, different textures that imitate wood, stone, and brick, among others.
Easy installation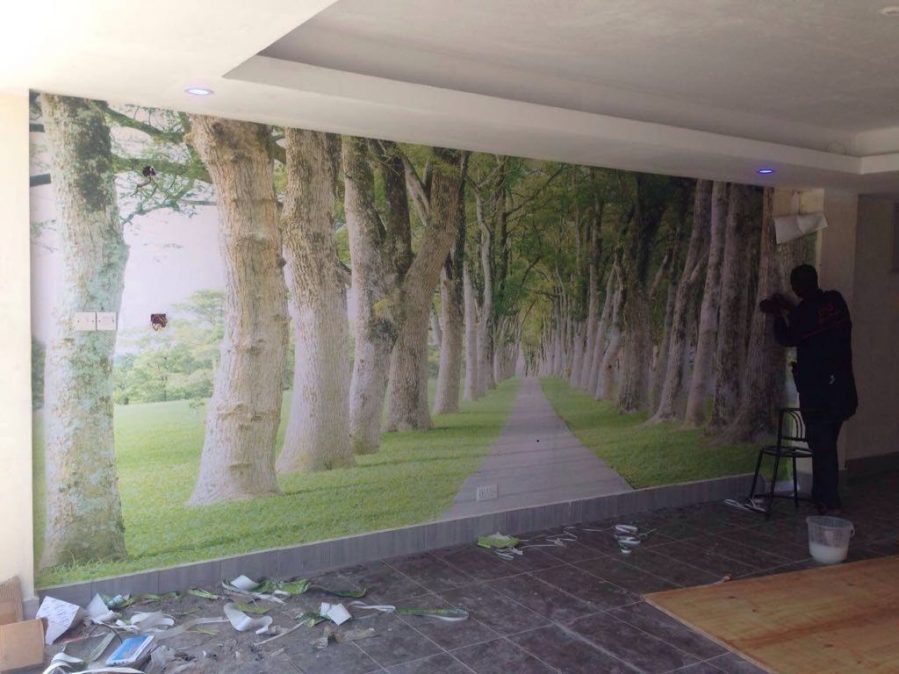 Installing custom wallpaper, in one is much easier than traditional wallpaper. So you can do it yourself in no time.
Combination of designs
These custom wallpaper designs can be used to highlight a particular space. Because they can produce visual effects that allow a wall or walls to be highlighted.
You can also combine the designs with other materials such as paint, wood, and even other wallpapers.
Covering up blemishes
You can use custom wallpaper to hide some minor imperfections on the walls. And this is a better decorative way to save on expensive repairs.
Visual effects of 3d wallpaper
Customized wallpaper can achieve the effect of visually enlarging your rooms.
As well as giving them depth, it can also brighten your spaces by taking advantage of the reflection of light.
Personalized Wallpaper adapts to your needs
Due to the millions of custom wallpaper designs freely available online, you can find the most suitable custom design to match your all rooms furniture and other fabrics.
When printing custom-made wallpaper, almost any motif can be implemented thanks to digital printing. It doesn't matter whether it's a graphic pattern, modern typography, artistic reproductions, landscape panoramas, family portraits, or children's doodles. However, there is a limit to the quality of the image files.
If you want to wallpaper a motif on a 2 x 3 m wall, you need correspondingly well-resolved files. But a lot has happened here too. A few years ago it was unthinkable to display a mobile phone photo of this size. But today a lot is possible with high-resolution smartphone cameras.
Durability silk fabric custom wallpaper
Under ideal conditions, the silk fabric custom wallpaper has far greater durability than paint or other wall decal materials. This makes it a more economical option for you to decorate your spaces.
Among all fabrics available in wallpaper raw materials, silk fabric is the most expensive and rich. And with this material, your wallpaper will remain unchanged and maintains elegance throughout ages and styles.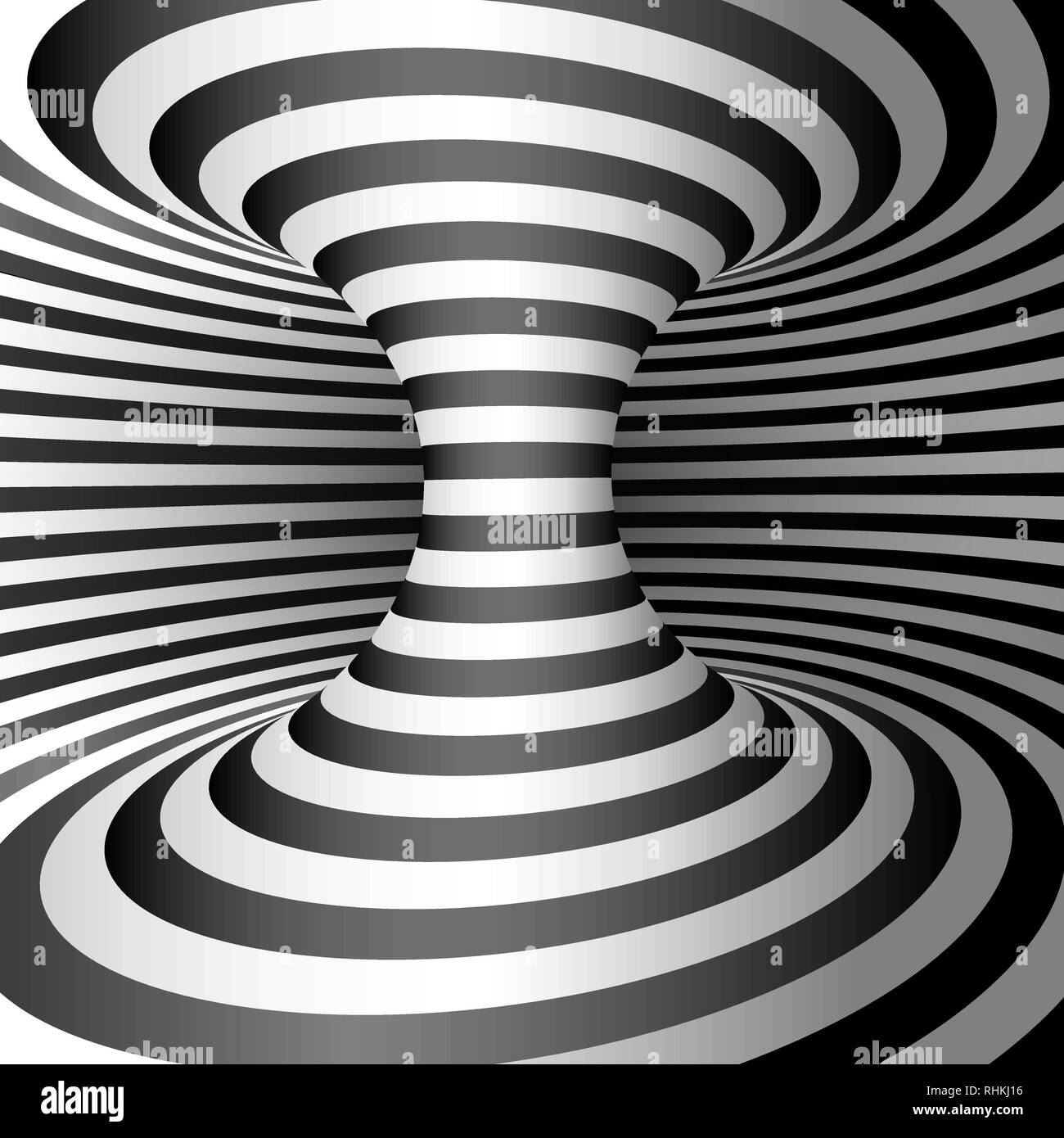 The durability of silk wallpaper is proven and tested. There are many other types of fabrics like Cotton, Crepe, Georgette, Faux, Art silk, Viscose, Soft Crush, Satin, Chiffon fabric, stretch fabric, Tissue, Brasso, organza& Jacquard types. Apart from cotton and Silk all others are man-made fabrics.
Office, business, and corporate wallpaper customization
One way of creating a unique brand image is through custom wallpaper murals. These may seem like unnecessary expenses. But remember that human beings are visual creatures. According to research, human beings process visual information significantly faster and more efficiently than in writing.
Wallpaper murals can be easily installed onto any surface. And they are a distinctive way to tell a story on a large wall. They can create an atmosphere catered to your brand image and inspire anyone that walks into the room.
Inspired people start thinking and taking action. So here are five reasons to look into bespoke wallpaper murals for your business.
Don't wait on building a brand image that's engaging and impactful. Everyone benefits from an office mural that displays creativity boosts your credibility and makes an impression on everyone who steps inside.
When searching for wallpaper murals for your business, it's essential to work with experienced professionals. Because they can assist you in every stage of the process, from design to installation.
Benefits
Marketing
Use wallpaper murals as a marketing tool without the sales pitch. Get people interested in your product or service by presenting an impactful visual representation of it on your business or office walls.
Create an environment that makes potential clients and customers excited to work with you. If they see something that catches their eye, that image will stick with them as your pitch service. And when they leave the space, they'll be reminded of the idea that got them interested.
Additionally, as you're speaking to a prospective client, you can point to the mural to strengthen your presentation. This demonstrates confidence in your product or services by putting them on display.
Employee Motivation
Use bespoke wallpaper murals to remind your employees of what their mission is. Because custom-made wallpaper murals can represent company values that connect everyone. And when you constantly remind them of what they're working towards, the day-to-day tasks will have more purpose.
Aesthetic touches are essential in any creative work environment. Therefore give your employees something to look at while they're getting their creative minds jogging.
The outcome will be higher motivation due to a shared goal and an increase in innovative ideas.
Credibility
When you add an eye-catching, finishing touch to your office space, it pulls everything together. This can boost your company's credibility by showing consistency and attention to detail.
If you show that you're considering every aspect of your customer's experience, this lets them know that you care about their contribution and goals.
An office space, which looks complete, reflects a professional working environment. It also sends a clear message that you know your brand image. Clients will feel more relaxed with a company that has it figured out, down to the last detail.
Lasting Impression
If you're thinking about adding corporate wallpaper murals to your space, carefully consider what message you want to display. And ask yourself who your target audience is and what appeals to them.
While bespoke wallpaper murals can simply spruce up a room, they can also be a substantial brand building opportunity. Don't miss out on the chance to make a lasting impression in your workspace.
Take the time to think about your brand's core values and the best way to communicate that visually. But don't risk overwhelming and distracting people by doing too much. Make the message clear and easy to engage with.
Cost-Effective and Customizable
Adding a custom mural doesn't have to be a considerable expense. While other forms of decoration can be costly and time-consuming, wallpaper murals are easy to install and durable enough to last.
The best part is your interior signage can be customized entirely to your brand image.
Have fun with it! You can even make it a team-building project to get employees involved and working together.