Description
Use The
Buddha
wall mural as perfect for decorating the walls of a meditation, yoga or relaxation center.
And you have at least 14000 of Buddha wall mural designs to choose from at Wallpaper Kenya. You can not find a ready made Buddha wallpaper. Because it is not of the regular wallpaper type. You have to order and have it
customized
for your wall. All you have to do is give us the height and width of the wall you want to clad. Plus the image of Buddha you want more your wall mural.
Better still you may ask us to help you select a suitable Buddha wall mural design. Because for you have an aesthetic Buddha wallpaper the image you choose to reproduce from must be of high resolution. But you have nothing to worry about. You can not fail to get a pleasant on from the more than 14000 designs you we you to select from.
Do you know the meaning of the term Buddha?
The term buddha is a title given to all those who have achieved a complete state of tranquility of mind. It is known as the Buddha to the "enlightened" in Sanskrit (ancient language of Holy India).Buddhism is a philosophical and religious doctrine, not a theistic one. It was founded in the 5th century BC, in India, by Gautama Buddha (Siddharta Gautama).
Gautama Buddha also called the Indian Prince. And he was born approximately in the year 556 BC, in Kapilavastu. That is the capital of a small kingdom, near the Himalayas, current border of Nepal. Gautama was from an aristocratic family, which renounced his materialistic lifestyle.
Gautama Buddha, one day praying before a fig tree, came to know the four truths. These became the foundation of moral and religious theory: suffering, its origin, its suppression and the path to nirvana. In this way, the Buddha "the enlightened one" became and decided to announce his doctrine to humanity. At the same time detaching himself from everything that is transitory.
In relation to the above, Buddha did not want to be known as a God.  According to him there are no intermediaries between a higher being and people, the important thing is to seek purity of mind and understand the world, to achieve salvation.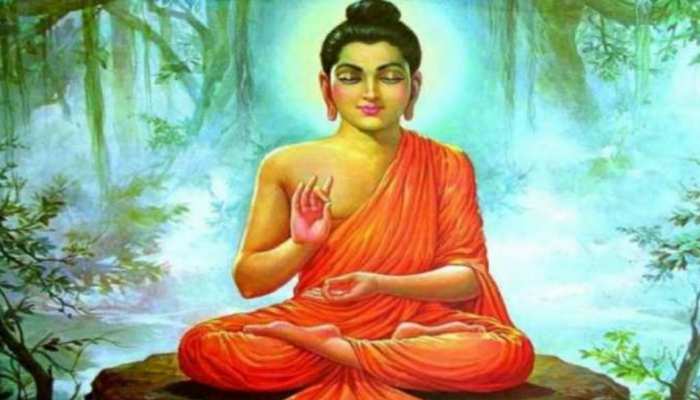 Buddha wall mural designs
Take a look at all Wallpaper Kenya versions of Buddha wall mural designs.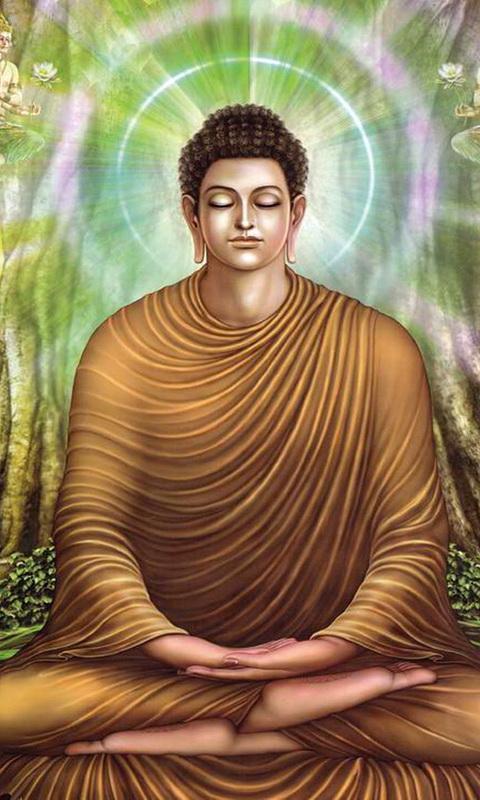 You will notice that they all radiates encouraging messages: Abundance, harmony, serenity, health, prosperity. In Buddha's various representations, thin or bulky figure, sitting on his legs in a meditative attitude, holding various objects or performing mudras with his hands, there is something that remains unperturbed: the feeling of infinite fullness.
In this way, Buddha murals send information to our unconscious in a daily and subtle way. And affirms the attributes of well-being.
Buddhism is a means of individual and social transformation. Through its practices it allows the individual to develop conscience and other values. So use Buddha wall murals to promote goodness, wisdom, and positive mental states.
Meditation allows the individual to have a better understanding of himself, others and life.
Buddhas are frequently depicted in statues, paintings, tattoos, and worn by individuals as amulets. For the same purpose Buddha murals inspire meditation and reflection on the principles of Buddhism. The most common Buddha wall mural designs are:
The Buddha with his hands on his lap and legs crossed (lotus position), means meditation and wisdom.
And The Buddha with the right hand raised and, left hand on the hip, indicates a rejection of things that cause fear, symbolizes peace.
Buddha with his hand touching the earth, expresses the stability of the Buddhist faith.
The reclining Buddha represents the landscape of nirvana.
Feng Shui in Buddha Wall Murals
The Buddha wall mural is used in Feng Shui Interior Decoration.

And you know many of the cures that Feng Shui proposes work as an environmental psychomagic, where the symbols materialize the desires in the home or office. In this way, they send information to our unconscious in a daily and subtle way, affirming the attributes of well-being.
That is why, since ancient times, Feng Shui adopted the image of Buddha as an inspiring symbol of self-improvement, vitality and noble feelings, which mentally motivates us to have good and wise thoughts. And since thought is creative energy, Feng Shui harmonizes the habitat to inspire positive thoughts And you know positive thoughts are, ultimately, the authors of our future.
The word Buddha comes from Sanskrit. And means "enlightened", "someone who is awake" in the sense of having "awakened to reality". You can use it both to refer to the original Buddha (6th and 5th centuries BC).  And also use it as a title or an epithet, which is given to those people who achieve true wisdom.
Fat buddha
The fat and smiling character is also depicted as a Buddha Wall Mural, due to the confusion between the two characters because of their similar names. But the laughing and fat Buddha, is a Chinese monk, known as Budai.  Budai is a historical character, whose name means "cloth sack". Because he always carried a bag and offered gifts to children.