Description
Disney Cinderella wallpaper for walls
The Disney Cinderella wallpaper mural from Wallpaper Kenya will be unique on your girl child's room walls in all ways.
Because it is not the regular type of wallpaper. It is custom-made and we will tailor-make it for you.
And Because it is tailor-made, you will have a choice of colors to harmonize with the girl's room color scheme.
You will also have a choice of exactly the scene that fascinates your girl child.
Choosing the right wallpaper for the wall
Among your choices are:
Disney castle background
Princess Cinderella's background
Cinderella 2015 wallpaper for walls
Beautiful Cinderella
Princess Cinderella pink wallpaper for walls
3d Cinderella wallpaper
Cinderella band wallpaper for walls
Princess Cinderella shoe wallpaper
Disney castle at night wallpaper
Cinderella blue wallpaper
Cartoon Cinderella wallpaper
But before you rush to choose the right image for the walls, it is always good to
know the moral of the wallpaper
. And I hope you do. If so, please go ahead and select.
But if you don't know, then here below we repeat the synopsis of the story.
A synopsis of Disney Princess Cinderella Fantasy Story Wallpapers
Cinderella's father, a widower, married a woman with two daughters. Then he died.
Full of envy for Cinderella's sweetness and
beauty
, her
stepmother
and step-siblings treat her with great contempt.
And they force Cinderella to do their dirtiest chores. B
ut Cinderella continues to remain sweet and serene.
The prince organizes a ball to look for a wife. But despite being Cinderella's greatest hope, the stepmother prevents her from attending the ball.
As Cinderella cries, her fairy godmother appears, transforming her into a princess to go to the ball. But the godmother warns her that her spell will be undone at midnight.
Cinderella and the prince fall in love and dance nonstop. But at midnight Cinderella runs away, losing one of her shoes.
The prince decides to prove to all the girls he will
marry
the one he deserves.
And despite the evil attempts of her stepmother and her daughters, Cinderella's shoe finally works for Cinderella.
Morals: Princess Cinderella's Wallpaper for walls
Your child has a lot to learn from Cinderella Wallpaper for Walls. It will remind her of the morals of the story.
Cinderella's father remarried the most haughty and proud woman that ever lived. And she had two daughters who resembled her in everything.
The husband, on the other side, had a Cinderella; of unparalleled sweetness inherited from her real mother who was the best person in the world.
Along with the wedding: Disney Castle wallpaper
Cinderella's stepmother gave free rein to her bad character. Because she could not bear the young Cinderella's good qualities. And this made her daughters appear even more hateful.
Cinderella's stepmother forced her to do the vilest chores in the house. She was the one who scrubbed the floors and the dishes. The one who cleaned the rooms of the lady and her daughters.
The poor girl put up with everything patiently. And did not dare to complain to her father, for fear that he would reprimand her. because his wife completely dominated him.
Cinderella's character
This is an obedient, hardworking, modest, kind, forgiving, grateful, and sincere girl. She endured the hardships of her very hard life.
And she was truly obedient, sincerely kind, and did not hold a grudge or take revenge.
She did not keep track of the insults, and insults inflicted on her and immediately forgave her, never remembering it later.
Cinderella was meek, that is, a soft girl, and this was very difficult in her living conditions. She was also able to maintain a positive, joyful mood, not embittered.
Gift of fate
It happened that the king's son gave a ball to which he invited all the distinguished persons. Our two young ladies were also invited, as they had a lot of names in the region.
Here they are very satisfied and worried about choosing the suits and hairstyles that best fit them.
Cinderella becomes the one who irons her clothes and pleats the decorations on their dresses. And the only thing they talked about was the way they would be dressed.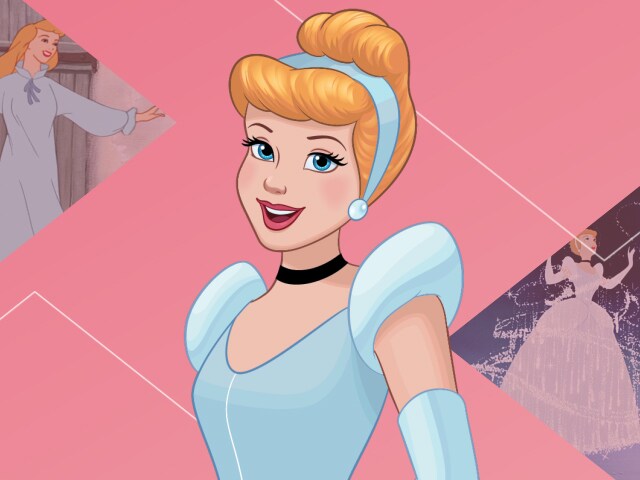 "I," said the older one, "will put on my red velvet dress and my English ornaments."
They called Cinderella to ask her opinion of her because she had good taste. Cinderella gave them the best possible advice.
And she even offered to fix their hair, which they accepted. While she combed them, they told her:
-Cinderella, would you like to go to the ball?
-Oh, ladies, you're making fun, that's not for me.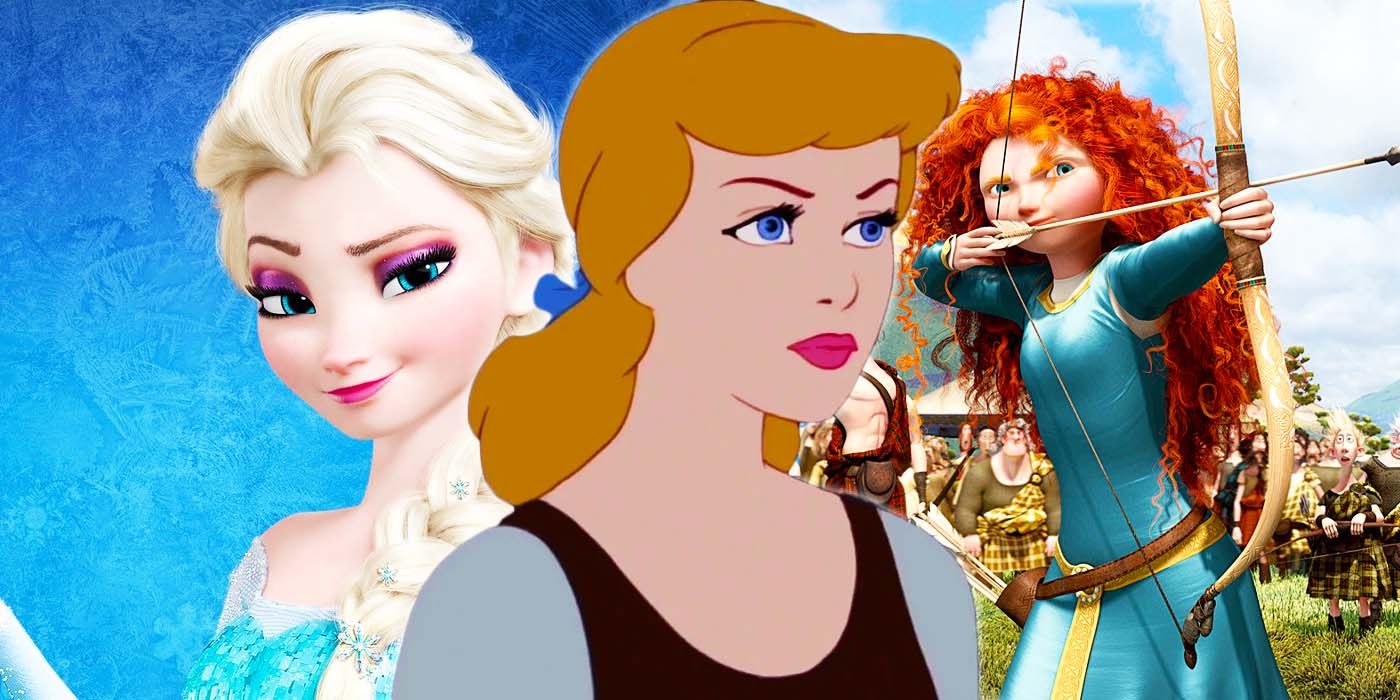 They were so happy that they went almost two days without eating. More than a dozen laces broke by tightening them so that their waists looked slimmer. And they passed it around in front of the mirror.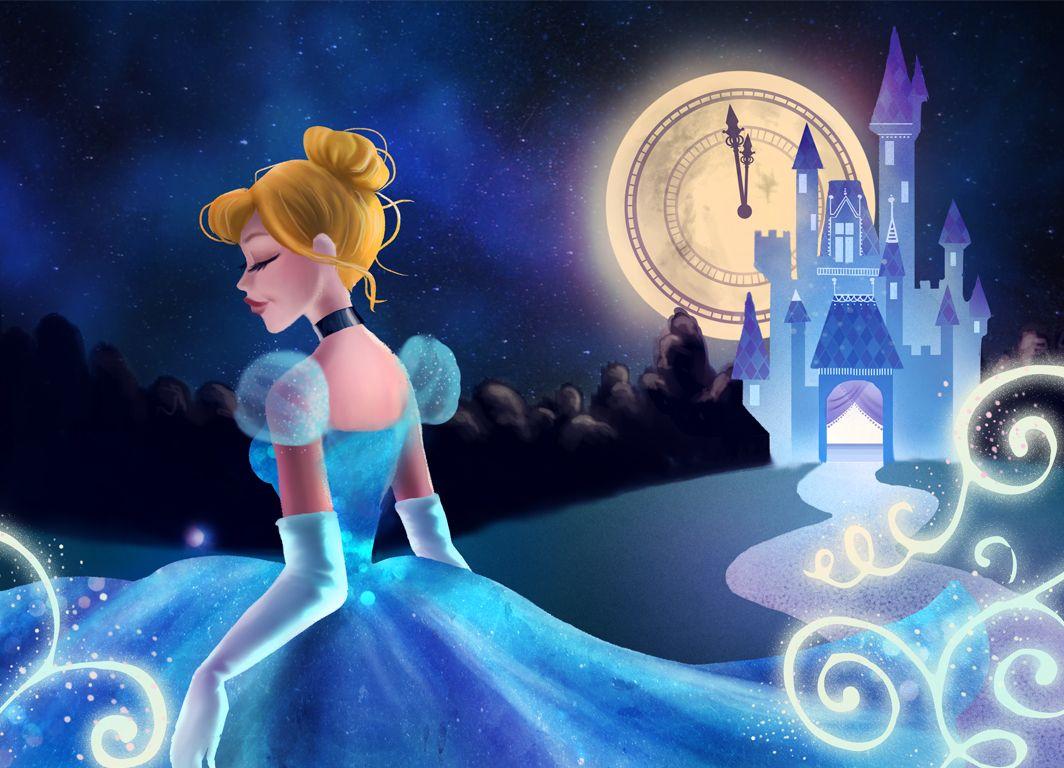 Finally, the happy day arrived. They left and Cinderella followed them with her eyes. And when she lost sight of them she began to cry. Her godmother, who saw in tears, asked what was wrong.
-I would like… I would like…
She raised so much that she couldn't finish. Her godmother of her, who was a fairy, told her:
"You'd like to go to the dance, wouldn't you?
"Oh yeah," Cinderella said, sighing.
"Well, you'll behave well," said his godmother, "I'll make you go."
She took her to his room and said:
-Go to the garden and bring me a pumpkin.
The Pumpkin Cinderella wallpaper
Cinderella went at once to get the best pumpkin she could find and took it to her godmother. But not being able to guess how this pumpkin could make her go to the ball.
Her godmother emptied it leaving only the skin. Then she touched it with her magic wand and instantly the pumpkin turned into a beautiful all-gold carriage.
She then looked into the mousetrap where she found six live rats. And she told Cinderella to raise the trap door a little. To each rat that came out, she gave it a wand hit. And the rat was automatically transformed into a spirited horse.
Disney Cinderella Wallpapers – Top Free Disney Cinderella Backgrounds
This made a six-horse team of beautiful mouse-grey colors. Since he couldn't find what to make a coachman with:
"I am going to see," said Cinderella, " if there is any mouse in the trap, to make a coachman."
-You're right, -said his godmother-, go see.
Cinderella brought her to the trap where there were three fat mice. The fairy chose one for its imposing beard. And having touched, it he was turned into a fat coachman with a beautiful mustache.
Then she told Cinderella:
"Go down to the garden, you will find six lizards behind the watering can; bring them to me."
As soon as she brought them, the godmother changed them into six lackeys who immediately climbed into the back of the carriage. With their braided suits, holding on to them as if they had never done anything else in their lives.
The fairy then said to Cinderella:
"Well, here you have to go to the dance, aren't you well expected?"
"That's true, but can I go like this, with these ugly dresses?"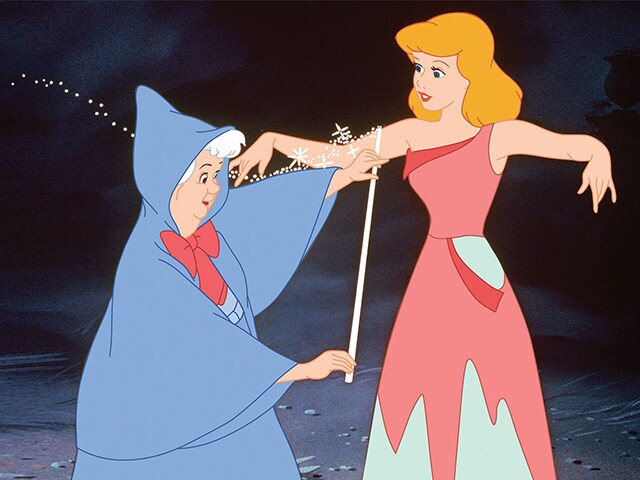 Her godmother did not more than touch her with her wand. And at once her clothes were changed into magnificent dresses of cloth of gold and silver. All embroidered with precious stones. She then gave her a pair of glass slippers, the most precious in the world.
The carriage
Once thus attired, Cinderella climbed into the carriage. But her godmother advised her to return before midnight. Warning her that if she stayed at the ball a minute longer, her carriage would turn back into a pumpkin.
And her horses into rats, footmen into lizards, and her old clothes would be back again to their primitive form. She promised her godmother that she would be out of the dance before midnight.
She left, crazy with happiness.
Great beauty
The king's son, who was told that a great princess that no one knew had just arrived, ran to receive her. He took her hand when she got out of the carriage. And took her to the room where his guests were.
Then there was a great silence: the dance stopped and the violins stopped playing. Because so absorbed were all contemplating the great beauty of this unknown. Only a confused murmur could be heard:
Oh, how beautiful she is!
The king himself, being old, did not stop looking at her and whispering to the queen. That it had been a long time since he had seen such a beautiful and graceful person.
All the ladies carefully observed her hairstyle and her dress, to have similar ones the next day. As long as there were equally beautiful fabrics and hands so skilled at making them.
The king's son placed her in her place of honor and then led her to his hall to dance with her. She danced with such grace that it was one more reason for admiration.
They brought exquisite delicacies that the prince did not try, busy as he was watching her. She went to sit next to her stepsisters and paid them a thousand courtesies. She shared with them the lemons and oranges that the prince had given her. And this surprised them a lot since they did not know her.
Cinderella escapes from the ball
Chatting thus they were when Cinderella heard three-quarter past eleven strikes. She instantly bowed low to the crowd and hurried away.
As soon as she arrived home, she went to look for her godmother. And after thanking her, she told her that she would very much like to go to the ball the next day. Because the prince had asked her to. When she was telling her godmother everything that had happened at the dance, the two sisters knocked on her door. And Cinderella went to open.
"How long have you been back?" Cinderella asked them yawning, rubbing her eyes, and stretching as if she had just woken up. however, she hadn't felt like sleeping since they parted ways.
"If you had gone to the dance," one of the sisters told her, "you wouldn't have been bored. The most beautiful princess attended. Beauty that has ever been seen. She paid us a thousand attentions, and gave us oranges and lemons."
Cinderella was beaming with joy. She asked them the name of this princess. But they replied that no one knew her. And that the king's son was not satisfied and that he would give everything in the world to know who she was.
Cinderella's shoe wallpaper
The next day the two sisters went to the ball. And Cinderella too, but even more richly dressed than the first time. The king's son was constantly by her side and saying nice things to her. So Cinderella was not at all bored and she forgot her godmother's recommendation of her. So she heard the first chime of midnight when she thought it was not even eleven.
The magic spell wanes
She got up and ran off, light as a gazelle. The prince followed her. But he could not reach her. She had dropped one of her glass slippers which the prince carefully picked up.
Cinderella came home suffocated. And without a carriage, without lackeys, with her old dress. She had only one of her slippers, just like the one that had fallen off, of all her magnificence.
The gatekeepers of the palace were asked whether they had seen a princess leave. They said that they had not seen anyone come out. Except for a very badly dressed girl who looked more like a village girl than a young lady.
When her two sisters returned from the ball, Cinderella asked them if they had fun this time too. And if the beautiful lady had come. They said that she did, but that she had run away at midnight. And so quickly that she had dropped one of her glass slippers, the most beautiful in the world. That the king's son had picked it up, dedicating himself to contemplating it throughout the rest of the dance. And that he was undoubtedly very much in love with the beautiful little person who owned the slipper.
Princess wallpaper
A few days later the king's son had it proclaimed to the sound of trumpets that he would marry the person whose foot fit the slipper.
They began testing it on the princesses. Then to the duchesses. And to the entire court, but no avail.
They took the to Cinderella's two sisters to try. And they both did their best to fit the slipper, but they couldn't. Cinderella, who was looking at them, and who recognized her slipper, said laughing:
"Can I try if it fits me?"
But her sisters began to laugh and make fun of her. The gentleman who tried on the slipper looked closely at Cinderella and found her very pretty. And he said that it was only fair and that he had orders to try it on all the girls.
He made Cinderella sit down and bringing the slipper close to her little foot, he saw that it fit effortlessly. And that it was made to measure for her.
Cinderella forgives her sisters
Great was the astonishment of the two sisters. But even greater when Cinderella took the other slipper out of her pocket and put it on. At this moment the godmother arrived who, having touched Cinderella's dresses with her wand, made them even more dazzling than the previous ones.
Then the two sisters recognized her as the person they had seen at the ball. And they threw themselves at her feet to apologize for all the mistreatment they had inflicted on her. Cinderella made them get up and told them, hugging them, that she forgave them with all her heart. And begged them to always love her.
She was led before the young prince, dressed as she was. And the Princess found her more beautiful than she had ever been.
A few days later they were married and lived happily thereafter. Cinderella, who was as good as she was beautiful, had her sisters taken to live in the palace. And immediately married them to two great lords of the court.
Those are the morals of your Cinderella wallpaper for walls.