Description
Focus-oriented corporate wallpaper designs for walls
Are you looking for a modern and unusual corporate wallpaper mural designs for commercial interior decoration?
Then you've come to the right place at Wallpaper Kenya.
Because we beautify your work area with our wallpapers for the office.
No matter whether you are looking for elegant, colorful, monochrome, or unusual designs.
You will find the design you want in the huge corporate and office wallpapers and library office wallpapers.
With our business-oriented photomurals for your office, you will create an atmosphere in which you can feel comfortable.
And which also reflects professionalism on the other.
Whether it's an office with high traffic employees or a home office for one person, you can create the perfect ambiance for everyone.
Different corporate colors and patterns appeal to our senses and show very different effects.
Corporate murals can be stimulating or motivating.
But they can also be inspiring and help you focus.
In other words, wallpaper designs help you improve productivity in your workplace.
Depending on the atmosphere you need in your workplace, you should pay attention to the design when choosing corporate wallpaper murals.
But which office mural design you choose in the end, of course, depends on your taste.
And also on the furnishing of your workplace. 
Make your own personalized corporate wallpaper mural
The best corporate wallpaper for walls, decorative wallpaper that will provide style to your Office or Reception, is custom-made.
If there's one place other than your home where you spend most of your time, it's your office! Office spaces come in various sizes, shapes, and classes.
With the variety of corporate office spaces available, it can be difficult to make the perfect wallpaper design choice.
However, when searching for an office wallpaper mural, you need to evaluate your different design options to choose the best one to suit your needs and requirements.
And the best design will always be custom-made wallpaper.
Because you can make your company modern and refreshingly motivating with an individually printed wall design.
And you can fill an entire wall with your corporate design, your company's most successful products, graphics or structures, or inspiring images.
However, each of us has our idea of ​​beautiful wallpaper, comfort, and coziness. We decorate our houses with the ideas of comfort, we choose a certain interior design style.
The same applies to our workplace. Spending most of the day at the office, you want the work area to give joy to the eyes.
Therefore, most of us set the sea, mountains, animals, beautiful flowers, or 3d nature wall painting as our corporate wallpaper.
Large-format printing technology
With our corporate wallpaper large format printing technology, these products are high-quality and at the same time inexpensive.
We print your motifs precisely on classic, high-tensile silk fabric and, in most cases, seamless one-piece.
Durable, water-resistant, and scratch-resistant silk fabric for gluing on the wall.
Inspiring photo wallpaper motifs will be a spectacular decoration for any workplace.
Although we also have the preprinted wallpaper designs that will pass for the general office walls.
But with a custom wallpaper, for KS 2000 per square meter only, you can incorporate your logo, text message, corporate colors, images, or pictures of your own choice.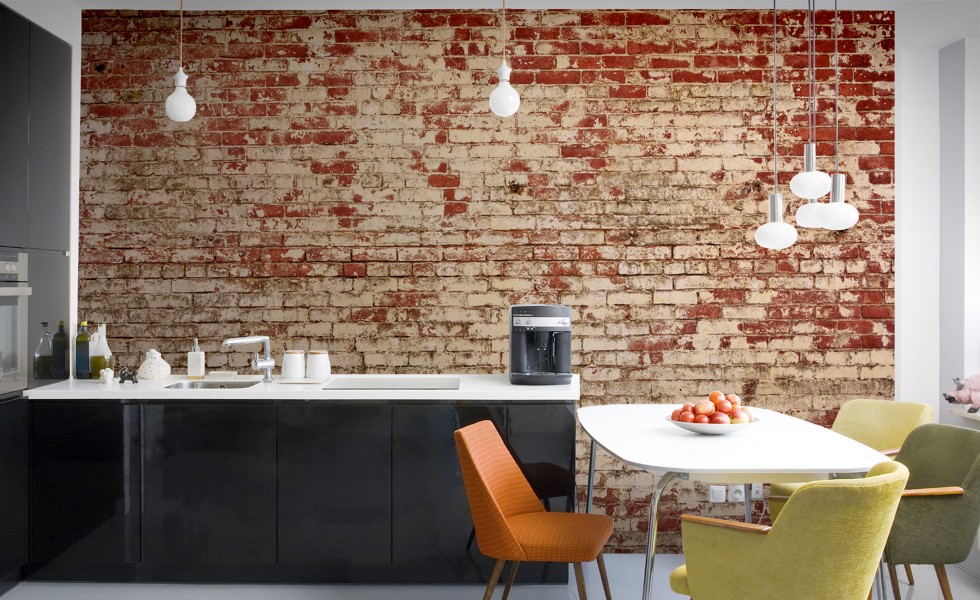 But for the traditional preprinted wallpaper, for Ks 400 per square meter, your choice is limited to what is in stock.
And these are either plain color but textured wallpaper, repeat pattern designs such as wood or brick wallpaper, and geometric wallpaper.
In this category, you will also find self-adhesive contact paper in designs such as marble and faux granite.
Your choice between custom and preprinted wallpaper will depend on your budget and what you want to achieve.
Do not confuse our corporate wallpaper with commercial wallpaper.
But really, when you think about all the benefits here below enunciated, custom corporate wallpaper is an extremely high return on investment.
It is also cheaper in the long run due to its durability, and the fact that it is removable and reusable.
Corporate wallpaper designs to increase productivity
Corporate office wallpaper for walls is essential to achieving a pleasant work environment and increasing productivity.
Think of it as a tool to help you achieve your corporate targets or the marked results.
And that is why from Wallpaper Kenya we are going to give you different ideas to decorate the walls of the office with wallpaper.
Because we want you to create spaces in which it feels nice to work in.
Take into account that you spend a large part of your day-to-day in the office.
And therefore you must find yourselves and your staff in a welcoming environment.
An office environment in which all feel more comfortable and motivated, and in which the days become shorter.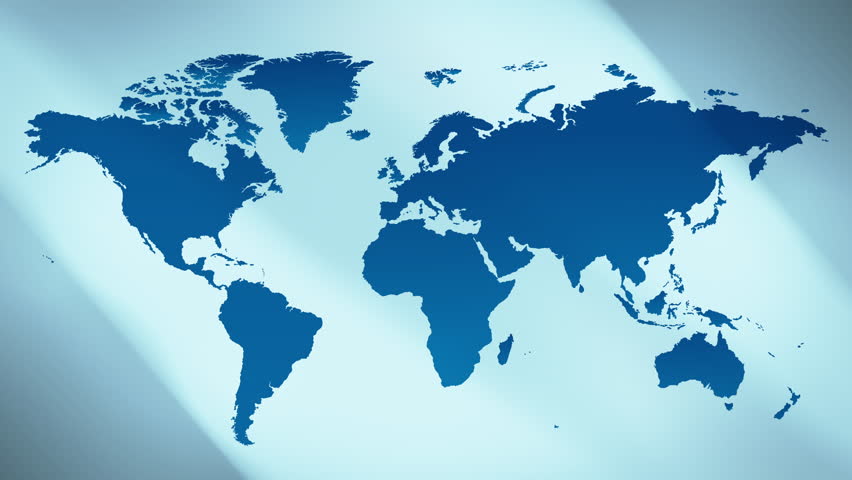 Remember that office wallpaper for walls is in fashion.
Because for one it allows you to completely renovate your office comfortably and simply.
And you also achieve excellent results that you can't get in any other way.
At Wallpaper Kenya you have a wide choice of office wallpapers.
That means you will be able to choose the paper design that best fits the style of your office.
And with the effect, you are looking for.
Go for designs capable of stimulating your creativity, concentration, and inspiration. And that is why schools are using wallpaper murals to stimulate learning.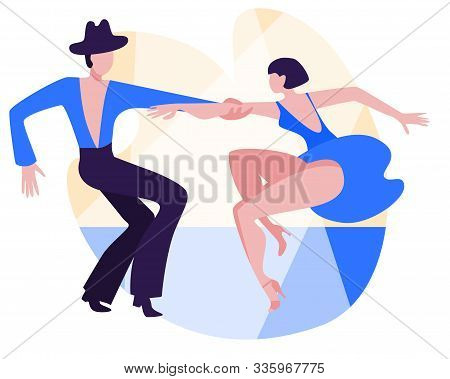 Our custom corporate wallpaper for walls will help you to combine the wallpaper with the rest of the furniture.
And that you customize it in tune with the philosophy of your company.
corporate wallpaper colors and designs
Know that, from color psychology, the design of your corporate wallpaper will affect your concentration or vice versa.
And that if the colors you choose are too strong or too dark they may give an impression of suffocation. Or a feeling of reduction of space.
You will feel uncomfortable and will not be focused.
Generally speaking, the color of your office wallpaper can have an impact on your morale and your consentration.
And also on your productivity.
Choose the right colors for your office wallpaper to promote inspiration, creativity, and motivation.
Since you are going to spend a good part of your day, and life, there, it must be pleasant and convivial.
But having said that, your workspace wallpaper should also be guided by the nature of your business and your clients.
For instance, a workplace with light tones of wallpaper is more appreciated by women. Between yellow, pink, orange, or even red, you will have a wide choice.
White wallpaper is also one of the highlights.
However, white wallpaper in a corporate office should be avoided.
Because it will give a taciturn and boring atmosphere to your office.
Which will have an impact on your morale and your productivity.
Avoid white wallpaper in corporate offices
Even if a white wallpaper has the merit of being bright, an all-white corporate wallpaper is strongly discouraged.
Pastel pink, for example, is very popular, because it offers a soft, fresh, and cozy result. Colors also play a role in mood.
Pink is a color that soothes and decreases stress. It is also a color that activates positive emotions.
If your job is under constant stress, pink and its shades will be great color choices for your office.
Red wallpaper for energizing and warming the atmosphere
Then, red wallpaper will be just perfect for energizing and warming the office and business atmosphere.
However, too much red tends to cause stress.
It is therefore not advisable to wallpaper all your walls this color.
The best bring a little touch of red wallpaper to revive the office walls. Always keep in mind that you should use a maximum of two color combinations in corporate offices.
In general, the orange, yellow and red wallpaper are more or less counterproductive if you overuse them.
The best material for Corporate Wallpaper
Needless to emphasize that you like your corporate wallpaper to help establish your brand?
And for that reason, you want to hang your corporate wallpaper in heavily frequented areas. This is to bring your corporate philosophy to life.
Or do you like to draw attention to anniversaries, your company history, or special campaigns to a maximum audience?
The more your prospects and passers-by are confronted with your brand message, the more professional your external image and company identification will be.
Use a photo wallpaper with your corporate image easily and extensively! In particular, previously unused wall and ceiling areas in heavily frequented areas are ideal.
You, therefore, require wallpaper material that is hard to wear and tear.
And that is why at Wallpaper Kenya we use the best material, silk fabric, for your custom-made wallpaper.
And we use contact paper for the preprinted plain color wallpaper. If you are new to contact paper, it is 100% waterproof, heat and fire resistant, and extremely hard to wear and tear the wallpaper.
Silk fabric custom-made corporate wallpaper
Wallpaper Kenya will customize your corporate wallpaper on silk fabric.
And silk fabric is widely known as the most luxurious and beautiful fabric in the world.
And silk is renowned for its lustrous appearance, fine quality, beautiful drape, and soft handle.
It is a highly-priced fabric, mainly due to the time-consuming and delicate process involved to turn the thread into yarn.
But you will get it at Wallpaper Kenya for only KS 2000 per square meter.
And that is inclusive of printing your corporate or other artwork on it.
Silk custom wallpaper has a smooth, soft texture that is not slippery, unlike many synthetic fibers.
And as you may know, silk is one of the strongest natural fibers.
Heat fire retardant, heat resistant, waterproof corporate walls contact paper
Marble contact paper as corporate wallpaper evokes a sense of professionalism and quality in an office or commercial space.
With natural stones contact paper, there are no limits to your imagination.
By decorating in granite and marble contact paper, you can rest assured that you're investing in the integrity of your business.
Granite and marble contact paper is not only beautiful material for natural stone-look countertops and other interior assets, but it is resistant to stains, long-lasting, and water resistant. Therefore you can use it in high-traffic areas, in your corporate bathrooms, kitchens, and other wet areas.
Wall and ceiling panels that look like natural stone can be made from contact paper marble and granite designs. In addition to the significantly lower price, the simpler handling is one of the main reasons for choosing artificial stone in corporate wall decoration.
Contact paper is ideal for corporate wall design and humid and warm rooms such as the kitchen or bathroom. Because it cannot be affected by high humidity as the material is waterproof and abrasion-resistant.
Corporate boardroom, meeting room wallpaper designs
The brand image wall decoration
Once the main elements have been chosen, it is now time to design the general environment of the meeting room. Here issues such as brand image, the " average age " of the company's workers, the sector in which you operate, etc. come into play.
Adapting your brand image to the decoration of the office is an important part of the creative process of a company's branding. This kind of corporate wallpaper transmits and shows your organization's values ​​​​and strengths, to increase the trust of your customers with the brand.
In a society saturated with companies cut with the same pattern where the competition is exaggerated, the need arises to differentiate yourselves from the rest of the companies in the sector to attract the target audience. That is why achieving an identifying and personal brand image wallpaper is becoming more important today.
Calm or sober rooms corporate wallpaper
It is usually the most common and conventional in meeting room design projects. This is so because companies usually want to transmit an image of seriousness, professionalism, and good work, and this type of wallpaper design transmits it.
In addition, the sober aesthetic makes it valid for all audiences. So that the same can be used for an internal work meeting with clients of all kinds, characters, ages, and nationalities.
It is common in banks, insurance companies, large solid companies, or with a history (construction companies, real estate, etc.).
They usually use neutral tones (white, black, grey, or beige) although they can play with some elements such as lighting to give them a plus of creativity.
Colorist Room Corporate Wallpaper
Unlike the previous ones, betting heavily on color has a risky component but at the same time an impact, since the aim is to surprise. Designing a colorful wallpaper for a meeting room usually creates a positive effect on your attendees.
Because it encourages more conversation and participation and gives meetings a more informal feel, even when important matters are being discussed.
Geometry is also imposed on the walls to give an original and different air to the offices that also opt for color. 
Creative companies set the tone: a fun and dynamic environment must be fostered that encourages the creativity of the staff. And convey a current and unique image to our customers.
Offices are no longer those gray and boring places of yesteryear. Now they are also impregnated with the latest trends in decoration and point to the color block and fill the walls with life as a way of motivating and inspiring the staff and all our visitors. Impossible to resist!
And for your home office, don't think about it, it's a total trend and it will also give your office a more modern look.
In neutral tones or betting on color, you decide. It's much simpler than it may seem and… surely it won't leave anyone indifferent!
The colorist wallpaper design is common in start-ups, dynamic companies based on the Internet world, advertising agencies, or companies in which design and creativity are part of their work.
Typographic room corporate wallpaper 
The rooms that play with typography as their strong point tend to prioritize the message and encourage conversation and the exchange of ideas.
Perfect for internal brainstorming meetings, like the previous ones, they have a young and informal point that relaxes the atmosphere without having to resort to color in this case.
Typographic corporate wall decoration includes, above all, wallpaper images with text: quotes, sayings, collages, print, word cloud, and typographic canvas with a small positive message… Choose a phrase that suits you to demonstrate your positive attitude.
A unique decoration with the art of writing. Decorate your interior with a painting, a poster, or even a letterpress wallpaper.
You can turn letters into art and make them speak to you of elegance and style in zero seconds flat. A typography wallpaper mural with letters gracefully floating in space is the perfect choice for you if you want your guests to notice the design, not the wall itself.
It is also very common in advertising agencies, creative start-ups, and, of course, companies in which graphic design is part of their main business.
In a nutshell
Installing corporate wallpaper on walls is one of the effective ways to increase engagement, develop your brand, and quickly notify employees of all innovations.
But each company uses corporate wallpapers for different purposes. And therefore if you understand them, you can choose the most suitable one for yourself.
On corporate wallpaper, you can place the key ideas of the company's policy, mission, vision, and values.
If employees constantly see this, you will notice how their efforts, productivity, and engagement have improved.
With the help of corporate wallpapers, you can create the image of the company that you would like. If you want your company to be perceived as bright and dynamic, you can use the logo in combination with rich colors.
Create inspiring and motivating content that will encourage professionals to work effectively and efficiently. 
You can publish interesting quotes and facts that will cheer up employees and inspire them to work.