Description
Features of an elephant mural wallpaper
So, what do you want to communicate with your elephant mural wallpaper?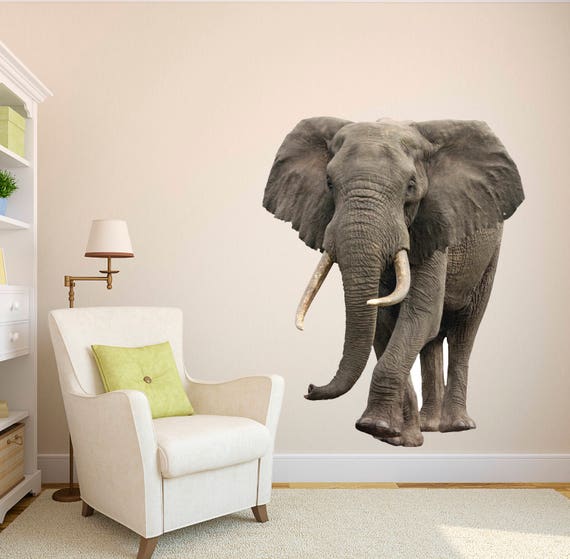 In choosing your elephant mural take care to have the right image.
Our catalog of elephant murals offers a large assortment of photo wallpaper that you will find here one to suit your taste.
Wallpaper Kenya advises using such wallpaper to quickly and inexpensively change the design of your house, without making any major changes.
If you want to decorate your apartment, house, or office, then a good solution would be to pay attention to the elephant photo mural wallpaper.
They are distinguished by quality, durability, and reliability.
And are ideal for different types of rooms and are considered versatile.
Main features and benefits of an elephant mural wallpaper 
To get a stylish home, you can customize your elephant mural.
Custom wallpaper murals are not only considered very convenient but also have many other advantages:
Excellent image quality is the main advantage of photo wallpapers. They are made using special technologies, do not fade or fade, and do not deteriorate over time.

Unlike ordinary wallpapers, these have increased durability. Made of silk fabric,  they are difficult to tear or scratch.

Elephant mural wallpaper helps to hide the wall defects of the room suck as cracks and unevenness of the walls. And they also visually increase the space. 

You can apply custom-made elephant mural wallpaper to different styles of home rooms, with different types of furniture or decorations.

The price of the elephant photo wallpaper from Wallpaper Kenya at 2000 per square meter all-inclusive is low and will suit your budget.
Elephant wallpaper murals create an atmosphere of coziness and comfort in your room, relax and give your eyes a rest.
At the same time, they are suitable for the different tastes of the owners.
Different types of Elephants
Remember there are 3 different species of elephants in the world.
These are the African Savannah elephant, the African Forest elephant, and the Asian elephant. Elephants are known for their large ears, trunks, and tusks made of ivory.
But it is not all elephants that have tusks.
Do you know that elephants are the world's largest land animals? A Male African elephant can reach 3m tall. It can also weigh between 4,000 -7,500 kg. But Asian elephants are slightly smaller, reaching 2.7m tall and weighing 3,000– 6,000.
3) Female Asian elephants usually lack tusks. If you see one with tusks—in this case, called "tushes"— they are barely visible, and only seen when the mouth is open.
Elephant, one of the biggest and strongest animals on our planet is majestic and therefore it is known as a Royal Animal. They have a positive symbolic meaning of good luck, power, success wisdom, and experience.
Because elephants are highly social animals, they are also considered to be a symbol of loyalty. As well as a symbol of companionship and unity.
Plato once said that everything you need to know about life can be seen in elephants. They are tender, strong, silly, and smart all at the same time. Therefore an elephant mural will tug at our emotions and, perhaps, we at elephants' emotions.
When you watch any elephant closely you'll quickly notice intelligence in its eyes. As well as the sense of playfulness.
Elephant Meaning for Human Being
They are recognized for their compassionate and altruistic treatment of each other. And they have a great deal in common with human beings.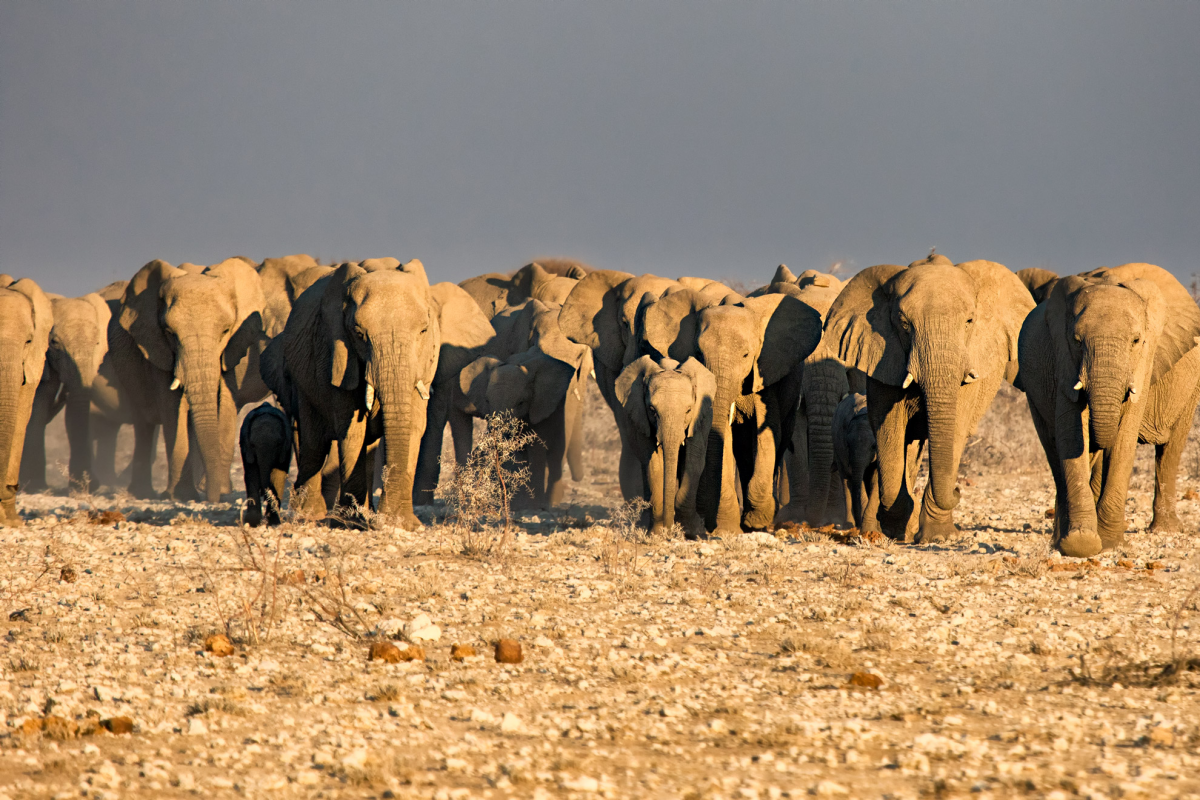 Humans and elephants have evolved the largest and most complex brains of any land mammal. You know, we become aware of the world around us through our brains. Our brains make us resourceful, dynamic, and adaptable
You cherish relationships and family, and so do elephants.
Our offspring can benefit from a long childhood where they are taught all of the practical life skills. Elephants do the same.
We both elephants and human beings dwell in communities and tribes
These animals do have memories, remember things, and have felt more like us. There is seen in the defense of their kind. Also, they show great affection and love toward each another. Therefore, elephants signify parent care, companionship, loyalty, and community.
There are good reasons why we need to stop cutting down forests and killing elephants for ivory. Elephants are very important in maintaining ecosystems in good balance.
"Tusker", with the elephant in the logo Mural
The famous ''Tusker'' Mural with the elephant in the logo is one of the symbols of this Kenya. And is it the best-selling beer in East Africa? Few, however, know the tragic consequences that led the brewery to call itself such a company.

The Tusker Lager was officially produced and marketed in 1929. But, for about ten years in Kenya, the beer produced in the then-British Empire Cologne had been drunk.
Among the first settlers who came to seek fortune in Africa, after the construction of the Mombasa-Nairobi-Kampala railway, there were several "pharmacists".

Many of them dedicated themselves to the cultivation of tea and coffee. While others had immense plantations of corn, fruit, and vegetables.
The Hurst brothers, Charles and George, were farmers but also experienced brewers at home.
After hoarding a nice bunch as gold hunters, they decided to invest their earnings in a brewery. They officially registered their company on December 8, 1922, under the name of "Kenya Breweries".
Success was immediate, only the Stanley Hotel, the most prestigious hotel in Nairobi, ordered its crates and coffers. After a year Charles and George were ready to launch a real "brand" on the market, to reach the whole country.
George was known as a savannah lover and great game hunter.
The Tusker Elephant Mural as a National Emblem
Just in the year of the opening of "Kenya Breweries" she had found herself face to face with a lion and saved herself by miracle, bringing only a few wounds.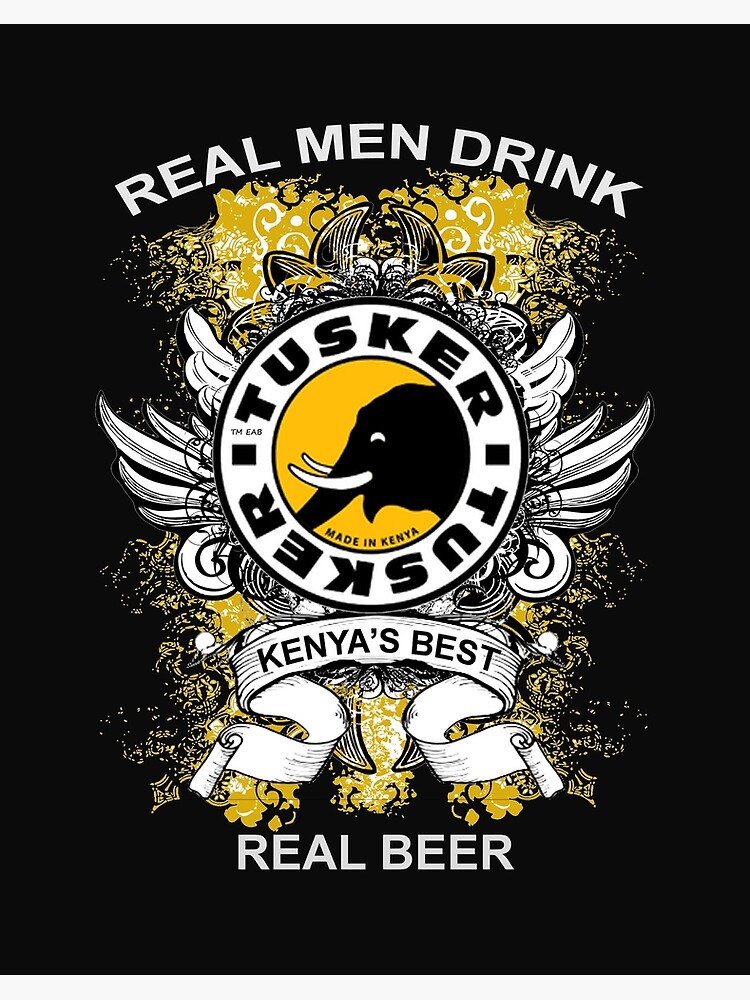 During a hunting hunt in 1923, however, intent on taking pictures of a male elephant and his wonderful tusks, he came too close to the specimen, which was put on him with all his strength and killed him walking on it.
The large male elephants of East Africa are known as "Tuskers".
In his memory, Charles Hurst decided to call their first larger "industrial" Tusker.
Branding and advertising started in 1924. But the Tusker Lager with its famous 500 ml bottle was officially produced in 1929.
The elephant's beer was a successor in 1935. And after buying also a brewery from the then Tanganyika, the company became "East African Breweries".
In 1938 Tusker won the first of many awards in international competitions for this type of beverage.
Since the tragic end of George Hurst, today the great elephant stands out in all the bars, restaurants, and supermarkets of Kenya.
And is one of the emblems of this country, portrayed on T-shirts, glass holders, tablecloths and as wall murals of every city and remote Kenyan village.