Description
The design of the fast food restaurant wallpaper is created for fast food companies' wall decoration, marketing, and expanding their networks.
And is one of the dynamically developing sectors of the fast food café interior design sphere.
Because the number of fast-food restaurants is constantly growing.
Like any retail establishment, the design of your fast food takeaway caféretail establishment should begin with a sign.
Choose fast-food wallpaper designs from the photo fast-food restaurant interior wall decoration review we present in our fast-food restaurant interior wall decoration review.
Passing by such a pavilion, most visitors make a spontaneous decision to enter it, appreciating your façade and shop window.
The design of the fast food restaurant wallpaper is unity and harmony in everything related to the sale of takeaway food.
I am sure you are aware, the exterior and interior of the café are the key points for the growth of attendance and the development of the trading business.
The design of the fast food pavilion includes a planning solution.
For this format, establishments use furniture made of high-quality materials but characterized by limited functionality.
So that the visitor does not linger and his visit lasts no more than half an hour.
Your selection of interior items and textiles, including the wallpaper, occurs after finishing these works.
Without such trifles, the atmosphere inside your café will look incomplete.
Local (Kenyan) fast-food wallpaper
A look at Kenyan restaurant fast food wallpaper is a look at a melting pot of various cultures and traditions.
Reflected in the fast foods are the trade relations between the Kenyans and Arabs, the Portuguese colonization, and the British Rule.
Merchants from India, Persia, Indonesia, Malaysia, China, and other African countries; all have influenced the culture and food present in Kenya.
Bhajia
The bhajia are made with gram flour or besan and made into a smooth batter along with spices.
It is a fritter originating from the Indian subcontinent.
And they are sold by street vendors and served in fast-food restaurants in Kenya.
Bhajia fast food often consists of vegetables such as potatoes and onions, coated in seasoned gram flour batter and deep fried.
Chapati
Chapati is also known as roti, rooti, rotli, rotta, safati, shabaati, phulka, chapo, poli, and roshi.
It is an unleavened flatbread originating from the Indian subcontinent and staple in Kenya, India, Nepal, Bangladesh, Pakistan, Sri Lanka, East Africa, Arabian Peninsula, and the Caribbean.
Ugali
Ugali is prepared by mixing flour with hot water to achieve a stiff consistency.
It's most commonly made with maize, followed by cassava, sorghum, and then millet.
However, it's common to mix two or more flours like maize and millet or maize and sorghum to enhance its flavor and increase its nutritional value.
Nyama Choma
Nyama Choma is an East African delicacy that is gaining popularity worldwide. It is a staple meal and national dish in Kenya and Tanzania. Nyama Choma is a Swahili term that means grilled meat.
You will find nyama choma in local joints, bars and restaurants and even in exotic hotels in the country.
And you will find a countless number of Nyama Choma zones along streets in Nairobi, you will certainly be spoiled for choice. Some places are lined with endless row of vendors willing to break their necks in a bid to get you to settle for their dazzling goat thigh.
Greenspot comes alive especially on the Weekends when the meat vendors, dressed in their white aprons, dive into work as the place drowns in the smoke from the endless meat grills dotting the place.
Mshikakis
Mshikaki refers to a popular East African dish made with marinated beef. Ginger, lemon, and hot peppers are used to season the meat which is skewered and grilled over charcoal.
Mshikaki is often eaten as a snack, usually with roasted potatoes in a pairing commonly known as "chips mshikaki".
It can also be enjoyed with smoked or roasted plantains and fried cassava.
In the evening, Kenyan street food vendors will grill and sell mshikaki by the side of the road.
It's a hugely popular dish beloved by all age groups. You can find Kenyans enjoying mshikaki at groceries, bars, and music clubs, often with beer and other alcoholic drinks.
Mandazis
Mandazi is a form of fast food fried bread that originated on the Swahili Coast. It is also known as bofrot or puff puff in Western African countries such as Ghana and Nigeria.
It is one of the principal dishes in the cuisine of the Swahili people who inhabit the Coastal Region of Kenya and Tanzania.
Get inspired by the top fast-food restaurants in the world
Take a look at the top 12 fast food restaurant wallpaper for your inspiration.
And these are leaders in terms of sales: not only large-scale but also popular with guests.
Like the Orange Chicken at Panda Express, every fast food restaurant has its most iconic and requested menu itemsOrange Chicken at Panda Express. 
We will see what favorite food is sold in the top 10 popular chains.
The McDonald's golden, crisp French fries are some of the best fries you can find at fast food restaurants and are the chain's best-seller as Reader's Digest shares.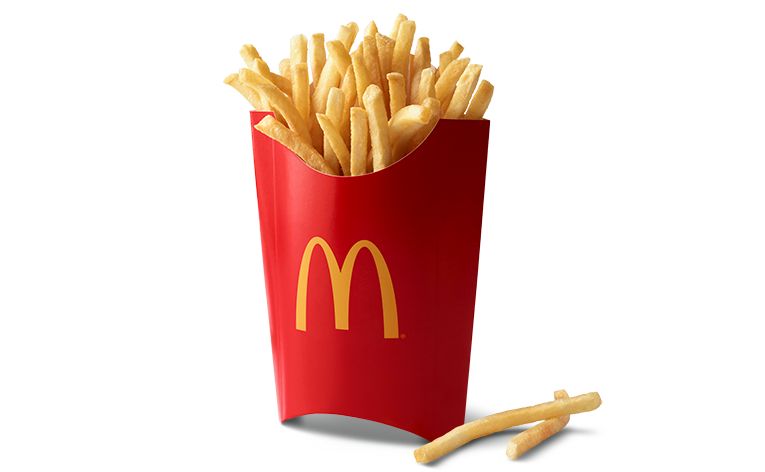 These fries, chicken nuggets, quarter pounders, and Big Mac with cheese are McDonald's fan-favorite menu items.
Popular fast food restaurant Subway is renowned for its freshly produced, customized sandwiches that double as the best options for a quick, easy, and filling meal on the road.
As one of the restaurant's original sandwiches, the Italian B.M.T. (Biggest, Meatiest, Tastiest) sandwich has been a staple on the Subway menu.
Notes that Chick-fil-A Nuggets topped the list of most popular orders in 2020 and have been the most popular entrée anywhere for three years in a row.
The chicken burrito bowl with white rice and black beans is the most requested at Chipotle.
It is best known for its menu items such as "extra-long cheese cones" and "toaster sandwiches" as well as freshly made meals and carhop service.
look at the most popular first food wallpaper items:
Just like fast food restaurant wallpaper for walls can become addictive, fast food can become addictive because of its enhanced flavor.
The mixture of flavors and textures can produce effects in the brain like that of a drug.
Many people at this time have been craving a hamburger, pizza, or, tacos. Fast food is a big part of the food industry.
It comes from different parts of the world including Italy, the United States, Mexico, Asia, the United Kingdom, etc. Each country has its touch.
These types of foods can become addictive due to their intense flavor, scientists believe that they can produce effects in the body similar to those of cocaine in the brain.
In some countries, this type of food is consumed for breakfast, lunch, and dinner, for economic convenience.
The top 5 most consumed fast foods in the world
Pizza 
The Pizza originates from Italy, where it was customary to cook the bread in a circular shape and then cut it into portions like pizzas today.
fried chicken 
Breaded or fried chicken became so popular because of its different forms of preparation.
In the United States, it became the cheapest animal protein.
Hamburger
Hamburgers have become popular in the 20th century along with the concept of fast food.
And have also become an important part of fast food in the United States.
Hamburgers are sandwich-shaped processed foods.
Hot dog 
Or hot dogs are usually consumed in greater quantities in the summer.
Tacos  
The tacos consist of wrapping a filling, and they are prepared in the Mexican way, white tortillas are the most appreciated for tacos.
Attract & retain customers with fast-food wallpaper
Studies show that fast food restaurant wallpaper interior is one of the factors influencing customer satisfaction and behavior.
The success of a fast food restaurant depends mainly on the wallpaper and customer service it provides.
And therefore, what attracts your customers to your restaurant and which ones you retain will depend not only on the food. But also on the interior design of your restaurant.
Wallpaper is a good idea to create an atmosphere that puts your customers at ease while they enjoy the most fantastic dining experience.
A great fast-food restaurant interior design provides a cozy atmosphere for your customers and makes them enjoy their meals.
With the ever-increasing competition in the restaurant space, unique, custom-made wallpaper, eye-catching interiors, and ambiance play a critical role in attracting customers.
Restaurant Interior Design Tips: 
Establishments often become customer favorites just because of their fast food restaurant wallpaper interior decoration.
Therefore, every fast-food restaurant owner should plan to include unique and attractive interior design ideas for their restaurant.
And these will positively influence your customers even before they taste your food.
Remember that, even before talking to an employee or looking at the menu, the visitor observes the environment and the characteristics of the place.
Often, the interior design of the restaurant becomes its unique selling proposition.
And your fast food restaurant wallpaper can become the main reason customers come back to visit your restaurant.
Because fast food customers these days are always looking for new experiences. And a cool and quirky restaurant interior design catches their eye.
After including distinct and remarkable designs related to medieval themes or associated with some famous series, your customers will not only come to your restaurant for the food.
But also for the ambiance and visual appeal.
In the age of social media, where customers take photos of food before eating, an eye-catching interior becomes one of your fast food restaurant's top USPs.
Choose the best colors for your fast-food restaurant wallpaper
Fast food restaurant wallpaper colors can affect customers' food choices and the amount of money they spend at a fast food restaurant.
Since color perception is related to emotions, color plays an important role in the happiness of your customers.
Different colors stimulate different emotions and can profoundly affect customers' feelings of hunger and thirst. Colors also influence people's attitudes toward their environment.
Modern fast-food restaurant interior design goes far beyond the stereotypical black-and-white color scheme. Stark contrasts are an important part of contemporary interior design, giving it a stunning and elegant look. 
A modern fast-food restaurant should have a color scheme that includes one or two dominant colors. And one with pops of contrasting color to add interest to the décor and overall space.
For example, you can go for a combination of red and white that adds a flavor of black in between a few places. You could give your restaurant a sober look with an exciting mix of dark green and pale yellow.
Each color influences our minds.
Warm colors awaken feelings of euphoria and agitation, including hunger.
Have innovative walls and ceilings
The ceiling of your large or small fast-food restaurant should reflect the same luxurious aspect of the place.
Contemporary restaurants have an appetite for modern design with different types of impressive and attractive light effects that go well with the softness of symphonic music. 
Wallpaper patterns on the ceiling can be arranged in an informal pattern with a combination of contrasting colors such as white-pink, blue-white, and pink-purple.
In the coming years, restaurants will focus on creating custom art-inspired designs on fast-food restaurant walls to create a one-of-a-kind masterpiece.
Wallpaper Kenya can make you a unique one to your restaurant that cannot be easily replicated by your competitors. Call us for the details.
style
Before investing in the design of the fast food restaurant wallpaper, it is necessary to know your target audience.
Information such as age range, consumption habits, and length of stay, for example, will guide various decisions, such as style. Many entrepreneurs choose to create themed spaces to stand out from the competition and attract a specific clientele.
In this sense, the concept must be explored in every detail. 
These elements must be in harmony and convey your brand identity while providing comfort and hospitality for tasting the dishes.
After identifying your target audience and defining your establishment's style, you need to plan the decoration details to convey these concepts and the brand's visual identity. For this, choose the colors, shapes, and textures that best suit the defined style.
If you want to create a more rustic environment, for example, colors like brown, black, gray, and wood and leather textures will match your location and contribute to the customer's complete immersion.
On the other hand, a restaurant or snack bar with a modern style can combine different colors and decorative objects such as pictures, plants, lamps, and furniture with a simple design.
Benefits of fast food restaurant wallpaper
One major advantage of fast food restaurant wallpaper is in marketing. Do not look only for cons in fast food. There is also the other side of the coin.
Interestingly, the majority of visitors to fast food restaurants are men. Because they like high-calorie food for little money.
But the beautiful half of humanity, on the contrary, visits establishments of this type because of the pleasant dynamic atmosphere. And there is no better way to enhance this atmosphere than with wallpaper. 
Fast food chains offer comfort food, they are very affordable, and you can find them everywhere, so everyone can have the opportunity to enjoy these dishes. People prefer to eat fast food during their business, such as while working, driving, or watching a movie.
The fast food menu items will satisfy your cravings and tastes without any effort in cooking, preparing, and serving food. Fast food chains are economical. If you live alone, you will buy food from fast food outlets.
You can capture all these ideas on your fast-food restaurant wallpaper.
And there are many other advantages:
It is cheaper to buy food in the supermarket than to cook it at home. Some fast foods like French fries and hamburgers are pretty cheap. And they don't cause health issues, you can find some options on the restaurant's fast food menu which might be healthier.
Fast food intake (on average 15-25 minutes);

Quality service, competent staff;

Acceptable cost;
Cleanliness of counters, kitchens, equipment, and food storage facilities;
Use of quality products in the menu (90% of meat, bakery products, vegetables);
Of course, the best option is a measured meal with classic homemade food with three traditional courses (first, second, and compote).
But sometimes, if you really, then you can order fast food with delivery. And there will be no particular harm to the body. Because a portion of the hormones of joy received from delicious food compensates for all the disadvantages of fast food (if you are not too lazy to go for a run or just go to the mountains).