Description
3d Flower Mural wallpaper: High visual impact in Fashion
When it comes to Flower Mural Wallpaper for interior decoration, your imagination is the limit.
Because all our murals are custom-made.
You are welcome to imagine a world where there are flowers everywhere.
And in all forms and sizes and colors of the rainbow.
You have a choice to pick one from millions of images online and we reproduce it for you.
Would you like ideas to stylize your walls and give them a new look? Then you are welcome to Wallpaper Kenya.
In the free online stock images of flower mural wallpaper, you will gather numerous alternatives for decorating your walls.
And flower motifs are always a safe bet if you want to get a quick, simple, and total transformation of your rooms. 
Custom-made flower mural wallpaper allows you a total transformation of your home without the need for major renovations.
And therefore Flower wall murals are perfect to do real miracles on your walls.
You can call it Humankind's dream of an eternal warm season paradise-like garden in full bloom come true.
And this is made possible by new mural wallpaper printing techniques.
In addition to their high aesthetic value, floral murals help you to completely change the room environment at a low cost, with little effort.
Choose from the most realistic printed photo mural wallpaper to the avant-garde.
Also from abstract and creative designs with floral motifs to stylized, exotic, and fantasy flowers.
In the category of flower murals, we present you with an endless variety of patterns and endless possibilities and ideas to decorate.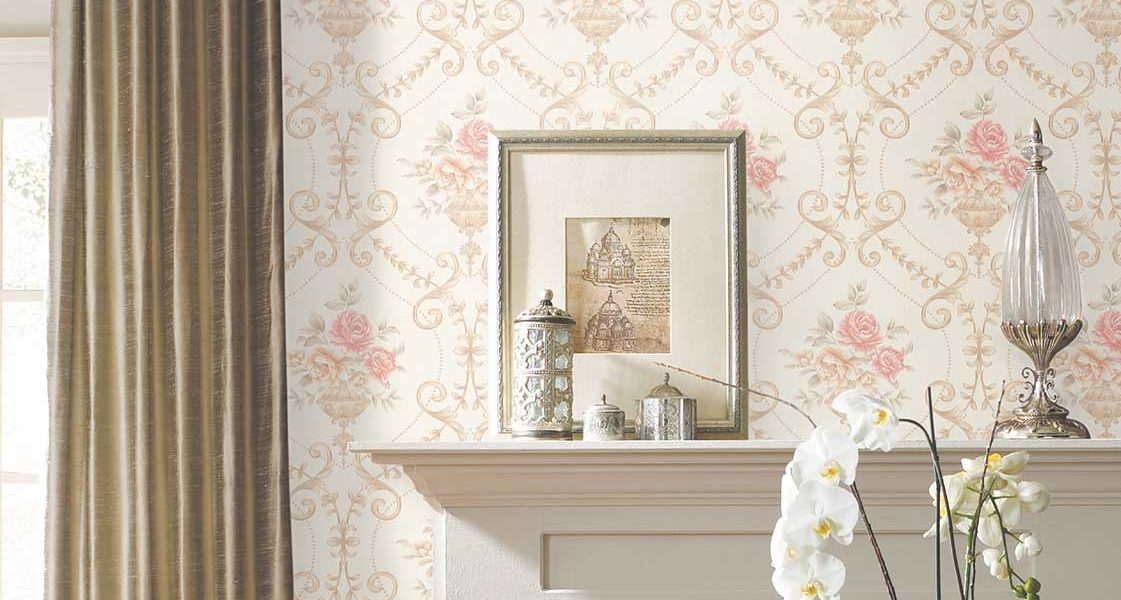 Contemporary flower-inspired motifs
Today abstract, stylized, exotic and fantasy flower mural wallpaper are popular in all kinds of background colors.
Because more than ever before, today with the coronavirus pandemic, "we live within four walls".
And walls are demanding more attention. Attention to delimit and define the profile of your house and your personality.
Floral bedroom walls are among the favorites of women in midlife.
The muted color motif appears in living and colorful ones in dining rooms.
Other spaces like bathrooms, hallways, and family rooms as well are featuring flower wallpaper murals.
Amazing benefits of custom floral mural wallpapers
1.   Make a Statement in Interior Décor
Wallpaper Kenya has customized murals that increase the durability of your wall décor and makes a great first impression.
Custom floral wall murals are more than just wallcoverings.
They have transcended into a piece of art that can transform an empty room into a space of your imagination.
Statement walls are becoming increasingly popular in bedrooms, dining rooms, and living rooms.
More and more people are using floral wall murals to make a statement in their home décor.
Floral wall murals offer an endless variety of designs that give a deceptive lifelike look.
You can choose a unique floral pattern and style to depict your taste.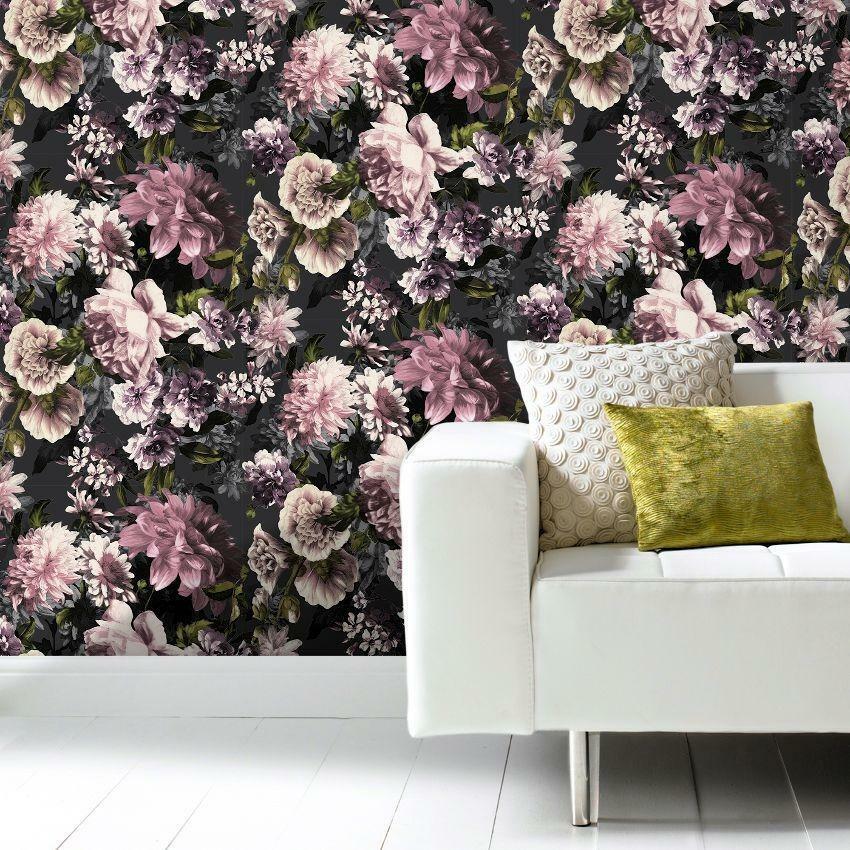 A flower motif is always a safe bet if you want to get a quick, simple, and total transformation of your room.
Floral wall murals will let you completely change the image of your home without the need for major renovations.
In addition to their high aesthetics, they help you to transform your environment at a low cost, with little effort.
From the most realistic photos of murals of various types of flowers to the avant-garde, abstract and creative designs with floral motifs.
Can be Fully Customized
Custom floral wall murals are more efficient than regular wallpaper because they can be customized into any style.
Unlike ordinary wallpapers, custom murals have non-repeated patterns.
And therefore look an astonishing piece of art on the walls.
They can have any flower print that you wish including your photos.
You can get accurate measurements of your walls and have a custom wallpaper fully customized to fit those specific dimensions.
And there are an extensive free collection of flower wall mural images online created for lovers of nature, for you to choose from.
With its enormous variety of colors, combinations, and shapes we like so much, these wonderful plants serve as sources of incredible inspiration for decorating.
In this way, Wallpaper Kenya offers you the option of bringing a touch of fresh, natural, and very colorful air to all those empty walls.
Hide Imperfections Perfectly
In case the walls in your house have visible wall blemishes, and imperfections, use custom floral wall murals on them to hide all those imperfections and give an entirely new look to your home interior.
Instead of painting all the walls again to hide those imperfections, you can easily go for custom wallpapers to save your walls.
Convenient and Time-Saving
Custom printed wallpapers are very easy to clean and maintain. And they are also easier to install.
For the one-piece custom murals it does not matter if your wall covering has a tricky pattern or not.
But for the ordinary wallpaper, this might present a problem, difficulty in hanging, prompting an experienced technician to estimate your needs and execute the installation.
If something goes wrong, you can easily replace them without damaging your walls.
They are both removable and reusable. Besides that, they are also convenient and time-saving because they are easy to apply and take less time. The durability of these wall murals makes them a perfect choice for almost every kind of home interior.
Open the doors to nature and fill each and every room of your house with flowers.
Natural or just wall murals and wallpaper, they will infuse your spaces with vitality, energy and optimism.
And it is that in addition to beautifying any room, they have the magnificent ability to convey an unmatched feeling of well-being.
How to decorate with Floral Mural wallpaper
With flower wall murals you will decorate your home with joy and in an exclusive and creative way.
Our designs are magnificent, with them you will create rooms where you will not get bored anymore. 
With customized wall murals you have an endless catalog of designs for your choice to choose Do not make renovations or break a bank to have the decoration to look for.
Wallpaper Kenya offers you a better alternative, with one of our flower wall murals.
Our variety of flower wall murals is literally limitless. Lyres, poppies, roses, and many others are the flowers that you have at your disposal.
You will also find them in different colors and also in different designs, such as with faux textures, with Zen environments, mandalas, and many others that you can find browsing online.
With the right flower murals create a magnificent visual effect that will leave your visitors speechless every time they look at it.
The floral mural wallpaper patterns: A short history
Let it be known that flower mural wallpaper has been present since the origin of wallpaper. In the beginning floral patterns appeared on textile upholstery. This probably because the flower allows repetition on a smaller scale, whether it is treated in a naturalistic or schematic way.
For example Damask wallpaper was originally used in place of tapestries and/or made to match upholstery fabric. Therefore the damask flower wallpaper designs were created to imitate these woven patterns. And the wallpaper in its essence comes from the connection of patterns.
Thanks to new production techniques there has been a growing demand ever since Victorian damask wallpaper boomed in popularity. Its enduring success continues on an uphill trend today.
At the end of the 1790s, the fashion was to bring in the exterior into the interior. The vegetation becomes abundant and nature wallpaper reclaims its rights with its luxuriance: real gardens are displayed in the houses.
The representations of flowers on wallpapers also echo textile fashion.