Description
The best
forest
mural wallpaper for walls are custom made. And I will tell you why.
For the simple reason that there is not a single
tree
in a forest that looks like another.
For that reason you simply can not possibly achieve a truly
natural forest
mural in the regular wallpaper.
There are many advantages you get from custom
made wall murals
. For one you get to choose the exact image you want.
For the children's bedroom you can choose a
unicorn forest
or a
fantasy forest wall mural. There is no limit to the kind of forest you can choose at Wallpaper Kenya.
Any kind of forest you like is possible with custom made wallpaper. But regular wallpaper is very limited in design choices.
Regular wallpaper for walls comes in an universal standard size roll 53 centimeters by 1o meter. And because it is so narrow, 53 centimeters wide, it is joined on the wall.
Therefore, there is a joint after every 53 centimeters. Which mean you have a repeat pattern after every 53 centimeter.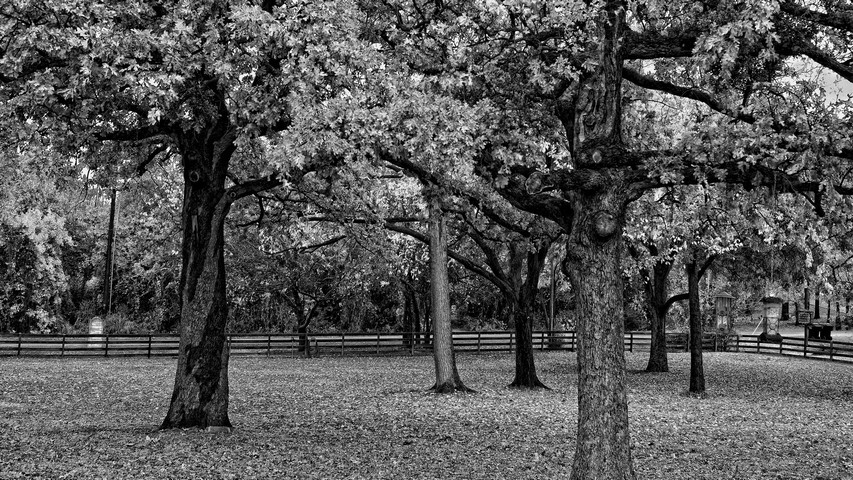 Such regular or standard size wallpaper are okay and very good for such designs as brick wallpaper. Or for solid color wallpaper.
And they are also good for many other designs such as damask wallpaper.
But they can not make a good
3d forest
murals.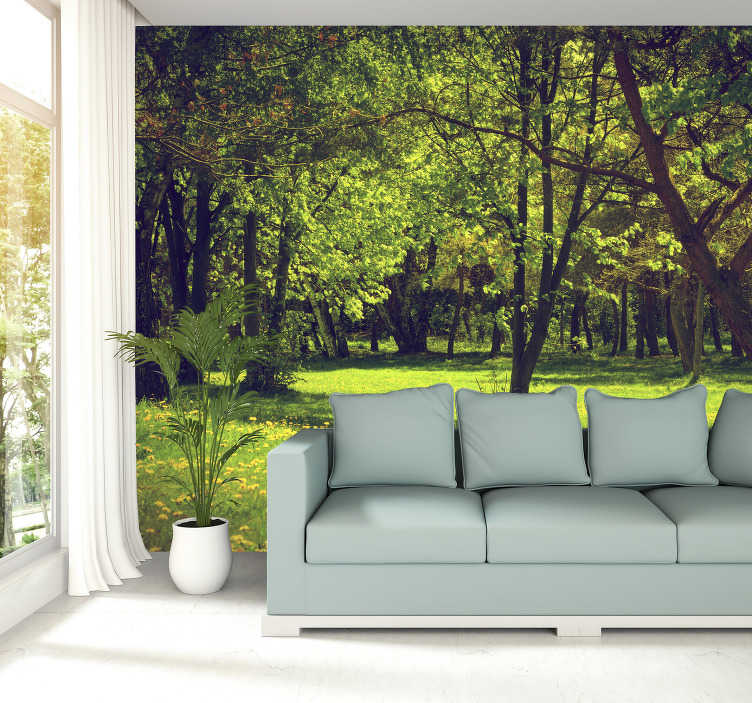 3d forest murals
Photomurals
produce the best 3d forest mural wallpaper.
This realistic 3D nature and forest landscape mural is intended to give depth and life to walls.
Pick a design which has part of a
dense forest
and other more open parts to avoid the feeling of claustrophobia.
And if you choose one with a
lake or river
, water transmits tranquility and gives the environment a contrast of turquoise and bluish colors.
The realistic 3D landscape mural effect will bring you closer to a window open to nature that we assume as a real and pleasant perception.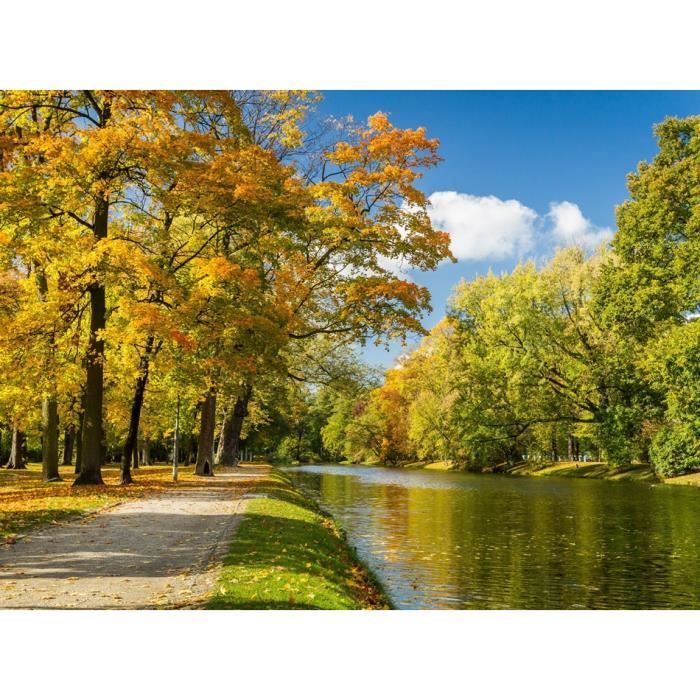 3d Forest Waterfall Mural Wallpaper
Prepare to impress! The breathtaking "waterfall in the 3d forest mural wallpaper" captures the largest sheet of falling water in the world.
And that is the Victoria Falls to to help you relax as you admire the force of nature in all its might and beauty.
Because it is one of the best cool wallpapers with nature forest and water that will enchant you.
But there are scores of other forest waterfall mural wallpaper you can choose from.
It all depends on what image best suits your room to relieve stress or just relax.
Try a romantic "pond waterfall" or flower garden waterfall and impress your friends with some of the best in the market.
Find lovely " forest waterfall backgrounds" and you will be mesmerized by realistic 3d wallpaper effects.
Catalogue of Forest Mural Wallpaper
At Wallpaper Kenya you will find an inexhaustible catalogue of forest mural wallpaper.
And any kind of forest you can image is possible. Because all our murals are custom made.
Here are some ideas for you to choose from:
Misty forest wallpaper
Misty forest mural wallpaper is an ever-popular choice when looking to create a certain ambience.
And it is because you can use the inspiring scenery to evoke a sense of exploration and adventure.
Also, at the same time the natural tones of the landscape and scale of the trees give your room height and depth, making any room feel bigger.
These particular forest wallpapers have the added mystique of an enveloping mist.
That is not only atmospheric but also adds another more neutral color accent that makes for  styling beautiful forest wallpaper.
3d Bamboo forest wallpaper
With the bamboo forest wallpaper mural you will create a feeling of relaxation in any environment.
Whether you hand it on home walls or in a professional setting such as a yoga or relaxation room.
The raw material silk fabric provides greater resistance and facilitates the placement of the mural in one seamless piece.
This high-quality material is stronger than conventional wallpaper.
Black and white forest wallpaper
Charm your house or office walls with the elegance of these black and white forest mural wallpaper. We have no doubt that you will immediately charm everyone at the sight of this black and white wallpaper.

Without doubt, it is the winning combination between the timeless wall covering that is the tapestry, with the softness and elegance of black and white.
The combination of these two elements forms a breathtaking setting.

So, to install a chic and elegant atmosphere in a bedroom or any other room, you can bet on our custom wallpaper murals without any hesitation.
Tropical rainforest wallpaper for walls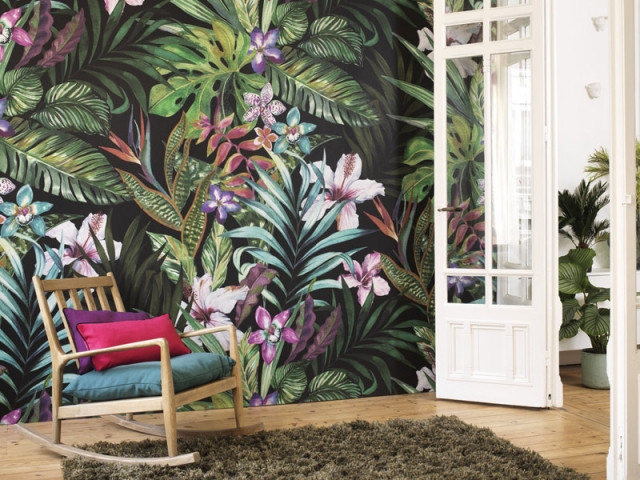 3d Forest scene wallpaper
Enchanted forest mural wallpaper
Photo wallpaper forest
Forest and Trees photo wallpaper murals are an ideal decoration for you if you want to change the appearance of your home.
Because the dimensions and expressive colors in Forest and Trees photomural make each decoration an attractive unique decorative wallpaper accent.
Fairy forest wallpaper
Birch forest wallpaper

Woodland wall mural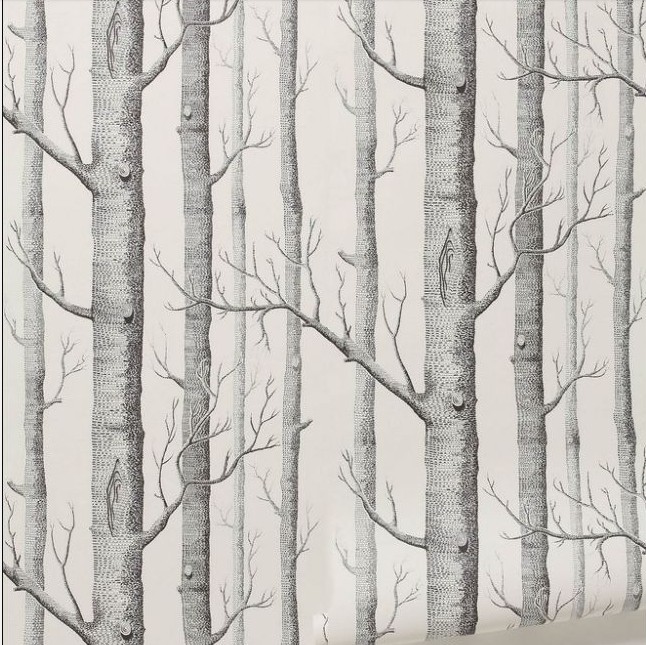 white forest wallpaper
People today strive to be closer to nature, since life in a metropolis is full of bustle, noise, and various annoying factors.
Someone moves to the suburbs, buys private houses, but not everyone has such an opportunity.
Fortunately, there is an easier way out – you can use natural materials right in your own apartment.
For example, wood – such products in the interior almost always look advantageous.
If it is not possible to use natural materials, you can limit yourself to imitating them.
Wood-like wallpaper for walls is an option that should definitely be considered when forming an interior. With the help of this finishing material, the space will surely acquire a noble look.
And if there is a fireplace or a cozy home staircase nearby, these canvases are definitely worth using.
Where are forest mural wallpapers used?
Forest mural wallpaper look appropriate in almost any room. Designers have long been delighted with landscape and woody subjects.
There is a simple explanation for this.  Trees easily and gracefully fits even into modern interiors, not to mention traditional ones.
When choosing, it is imperative to consider various flowers, color shades to harmonize with the other colors in your room.
If we talk about fashion, then recently there has been such a trend: more and more accent walls decorated with 3d forest murals or simply artificially aged wood are found.
Whitewashed surfaces or some glossy attributes made of exotic species will also be appropriate here.
Where can you buy forest wall murals today, how to do it correctly, is such a design expensive? Natural trees-look wallpaper is the perfect compromise for any home.
The abundance of forest and tree types, colors – all this will pleasantly surprise even a sophisticated person
There are endless variety of design choices, they differ in types and styles. And that means, each person in the house will be able to choose exactly what is right for them.
The most popular at the moment are the following forest wallpaper for walls:
Forest wall murals are a choice that you definitely will not have to regret.
Thanks to the wide assortment, you will be able to create a really warm, cozy atmosphere in your premises. In addition, this is unique custom made and will look original – especially today, when hi-tech prevails almost everywhere.