Description
Geometric black and white wallpaper will never go out of style and fashion.
The combination of black and white is classic and timeless. Black and white wallpaper colors are often called neutral colors.
You will never tire of a black and white color scheme as will not clash with any other colors in the room.
Geometric black and white wallpaper give the environment an incredibly sophisticated modern look.
In interior design, the fusion of these two colors creates a dynamic impact and serves as a solid foundation for other colors.
You will find this style of geometric decoration in other decorative elements to match your wallpaper.
Look out for cushions, rugs, quilts, lamps, or paintings that have drawings of geometric figures or the same shape of the decoration on the wallpaper.
Also, you can find the wallpaper in any of the geometric shapes, be it a rhombus, with straight lines, circular, triangular, or hexagonal, among shapes.
Décor elements in geometric black and white
You might find that not all black and white wallpaper designs will appeal to you, even though it is one of the biggest design trends.
But—if you can execute it with sophistication and subtlety, such as in geometric, it can add a chic touch to pretty much any room in your home.
With simple geometric patterns in white, black, and even grey colors, you can transform your rooms into dynamic spaces in the rooms.
If you can not imagine your house full of colors then you will prefer it sober in an elegant black and white taste. I promise you, with black and white, one is never wrong.
Although strictly speaking, black and white are not colors, it is always good to break the neutral tones a little.
And if you ever get bored with time you can always add accessories, such as through pillows, in any color.
You probably know, from color psychology, that the main qualities of black in design focus on its elegance, sophistication, and sobriety.
But as the darker color of the spectrum, it should be used sparingly and combined with others that provide something of light.
Therefore provide the contrast and luminosity necessary to create serene and pleasant spaces, with a geometric black and white wallpaper.
Geometric wallpaper trend
While geometric wallpaper is a new trend, decoration geometry is not a new trend. Steel and metal are the most common materials for this style, in black, copper, or gold colors.
However, little by little, new alternatives including wallpaper, have appeared. These now allow you to take squares, triangles, and hexagons to your flat walls.
The use of geometric wallpaper is perfect if you want to achieve lightness in your on your walls. The straight geometric figures allow you to form amazing 3d optical illusion walls, modern and elegant.
Geometric elements in black and white wallpaper can be a great focus of attention. Therefore it is important to find balance with the rest of the decorative objects.
Try not to compete with each other in terms of sizes and shapes.
The color psychology of black and white
In color psychology white represents goodness, purity, and innocence. Therefore white symbolizes peace, humility, and love.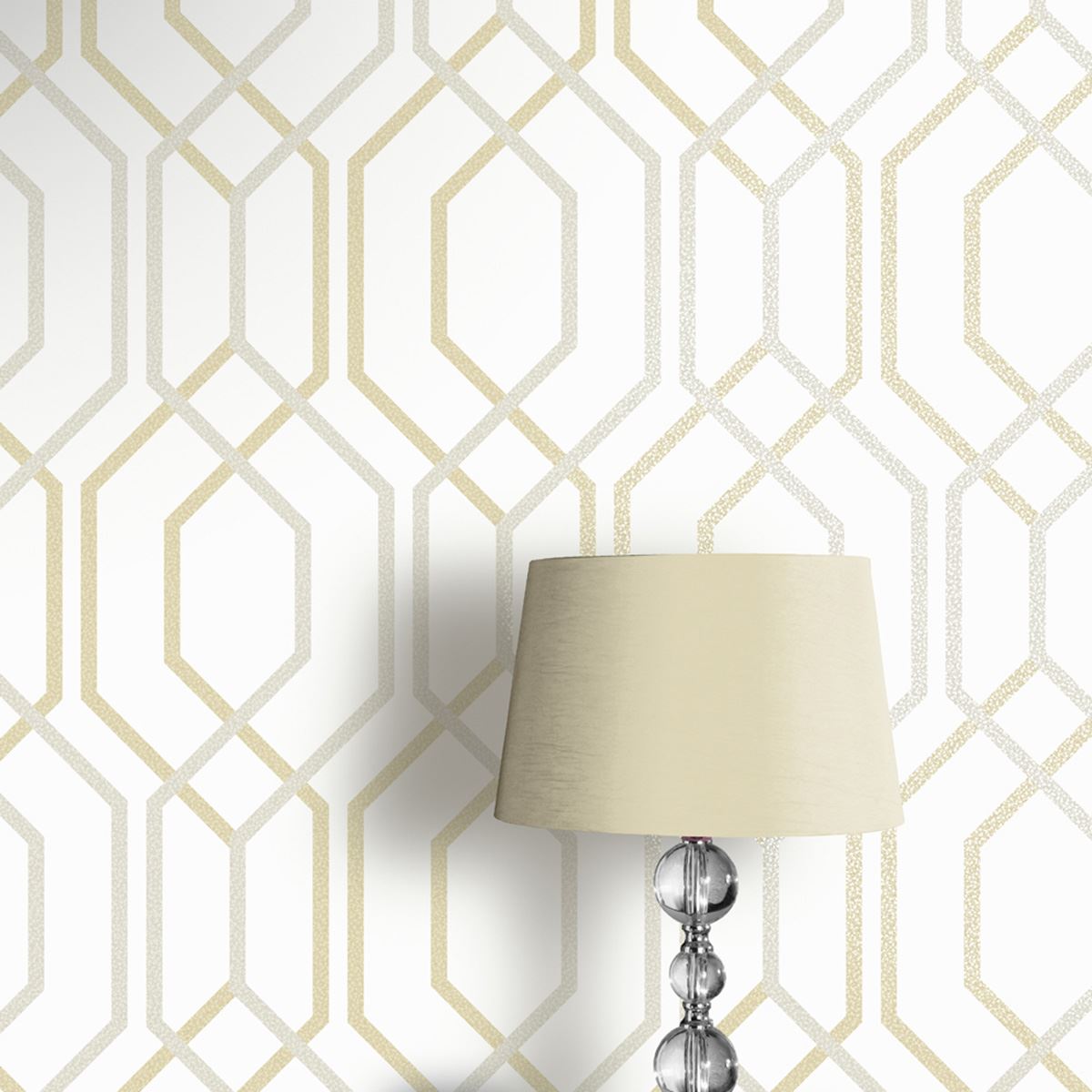 On the other hand, black is the favorite color of power, violence, and the universe. It is also a favorite in some professions. Black also symbolizes denial, but also elegance. Thus it transmits nobility and elegance.
White is a feminine and noble color, but it is also weak, and in this sense, it is the opposite color of black, which is the color of power and strength.
The contrast of black and white in interior decoration
The beginning is white and this is reflected in religious symbolism: when God created the world, the first thing he commanded was 'let there be light'.
In many languages, black and white were the first words that designated the difference between light and dark, between day and night, which is the most fundamental difference in the world of color.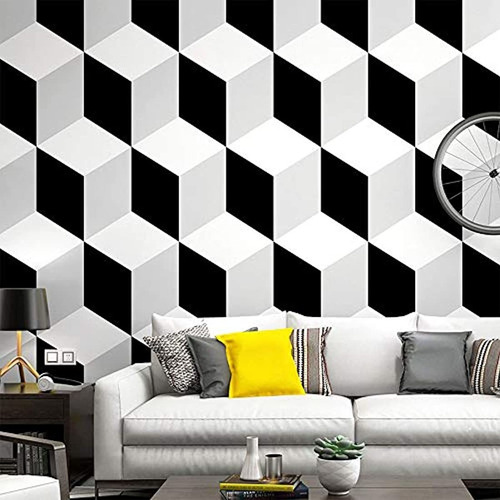 The white egg is a symbol of the beginning. According to a widespread myth, the world was born from an egg, which in Christianity is also a  symbol of the resurrection: Christ rises at Easter and that is why there are Easter eggs.
Milk, the first food that human beings receive after birth, is white. In the history of the creation of Hinduism, the world is born from a sea of ​​milk.
In most representations of the risen Christ, he wears a white robe. And in general, the resurrected ones appear before God dressed in this white.
WHITE COLOR – means "Righteousness of God, we received by faith. When God tells us something, and we believe Him, He then counts us as righteous, that is the meaning of white color in Holy Ghost School dreams. And children usually wear white when they are baptized, at which point their Christian life begins.
Resurrection Sunday is White Sunday, which for Catholic children is the day of their first communion. The same death wears white when God sends it and black when the Devil sends it.
You can see the color white represents the opposite side of everything we associate with black. And this offers an interesting concept which is an element of beauty in interior decoration: Contrast.
A living room in black and white wallpaper
The black and white wallpaper is a sure bet for you to give your living room an elegant touch. If your living room has a low ceiling, then go to vertical stripes to give it an illusion of added height. You can play with patterns depending on the layout of your living room. It is the color combination that matters. The color psychology. This combination of colors, both smooth and in patterns, is an inexhaustible source of elegance and distinction. For this reason, at Wallpaper Kenya we suggest that you dress your walls in black and white wallpaper for a timeless elegant décor.
Black and white wallpaper: depending on the characteristics of your living room such as the entrance of light, you can place the black and white wallpaper on one or more walls.
If your living room is small, try to make the amount of white on the walls greater than that of black. White reflects light and will give your living room an illusion of a larger room. This way, it will seem more spacious. But if you have a large living room, you are at liberty to decorate your walls in darker tones.
Silver decoration: silver colored accessories go perfectly well with black and white walls. Look for decorative elements such as silver frames or candle holders, they will be the perfect complement to your black and white wallpaper!
Rugs: To give your space a warm touch, choose rugs in neutral tones such as gray, black, or white. The final touch for your elegant living room!