Description
What theme & colors are for girls' wall murals?
Stop using pastel colors in vogue in your girls' wall murals! Break the codes with totally original photomurals and patterns to beautify your little one's bedrooms.
What are the original designs of girls' murals? How do you decorate a girl's room otherwise? What mural designs should you use?
Almost every girl's dream is to become a princess. And you are quite capable of helping her with this. To do so, you just need to correctly arrange the room for the baby girls.
With Wallpaper Kenya girls murals to turn an ordinary nursery into a fairytale room for a real princess. With the help of photomurals with the appropriate theme!
To revamp the bedroom of your oldest child or dress the walls of that of your infant baby girl, think outside the box and do not hesitate to explore a new approach on the decoration side. With graphic murals, dark or bright colors, you will see that your little ones will love to play in their new room!
Before choosing the color for your elder girls' murals, it is important to know their color tastes and expectations. Involve them in the choice of the decoration of their bedroom while providing advice.
How to choose a girls' wall murals
At any age, your child has her favorite cartoon characters in girls' wall murals. Therefore, you might be tempted to choose a wallpaper mural with your daughter's favorite image. But this is not always the right decision.
Choosing a wallpaper mural for a girl with an episode from a cartoon, you may be faced with the fact that the child will quickly get bored with them. After all, the preferences of babies are rapidly changing.
Therefore, if you do not have a desire to change the girl's murals a couple of times a year, it is better not to order such a décor.
Floral girls' wallpaper murals
But you can choose a photo wallpaper mural for the girl's bedroom with the image of flowers that will appeal to every young lady.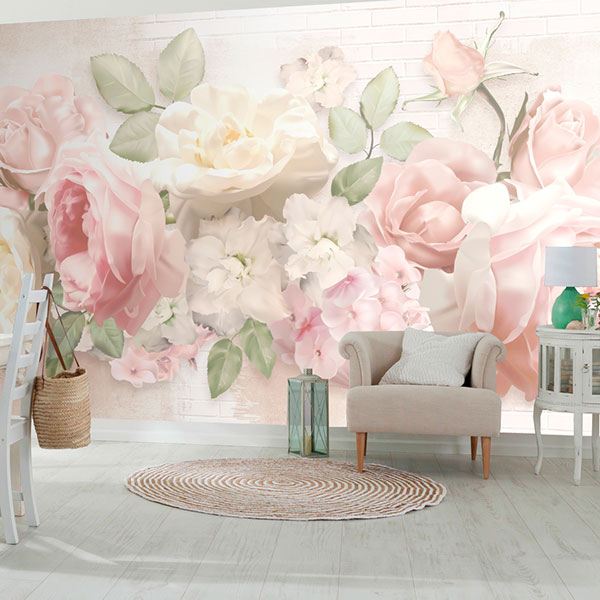 You can choose the image of both natural and fabulous flowers. It is best to decorate with such wallpaper on one wall, near which the child plays most of the day.
And for a more pronounced effect, you can choose bedding, curtains, and carpet with a similar pattern.
Animal wallpaper murals for children
Most kids are partial to cute animals. For such babies, you can choose wallpaper with an image of cats, rabbits, dogs, horses, or any other animals.
It will also help the child to love and cherish nature. School-age girls will appreciate pictures of natural phenomena, cities, and landmarks.
Many girls will also appreciate the image of a real castle. If you decide to buy these wallpapers for a girl's room, they will help create a magical atmosphere with fairy princes and princesses, luxurious balls, and magic.
Geometric girls' wallpaper murals
There are many possibilities to create the best bedroom space for your daughter. To stimulate your creativity, why not opt ​​for wallpaper with shapes from nature?
Depending on your child's favorite universe, opt for geometric shapes or even jungle animals. Little tip: Think about the decoration of your daughter's room sustainably so that she can accompany your daughter for a few years before having to bring her up to date.
What to avoid when choosing a photo wallpaper for a nursery
Regardless of the selected pattern, the girl's wallpaper murals should be in harmony with the rest of the interior of the room. Not only the walls but also the furniture should be made in the same style and color scheme as the photomural wallpaper. Too bright colors and contrasting patterns will put undue strain on the eyes.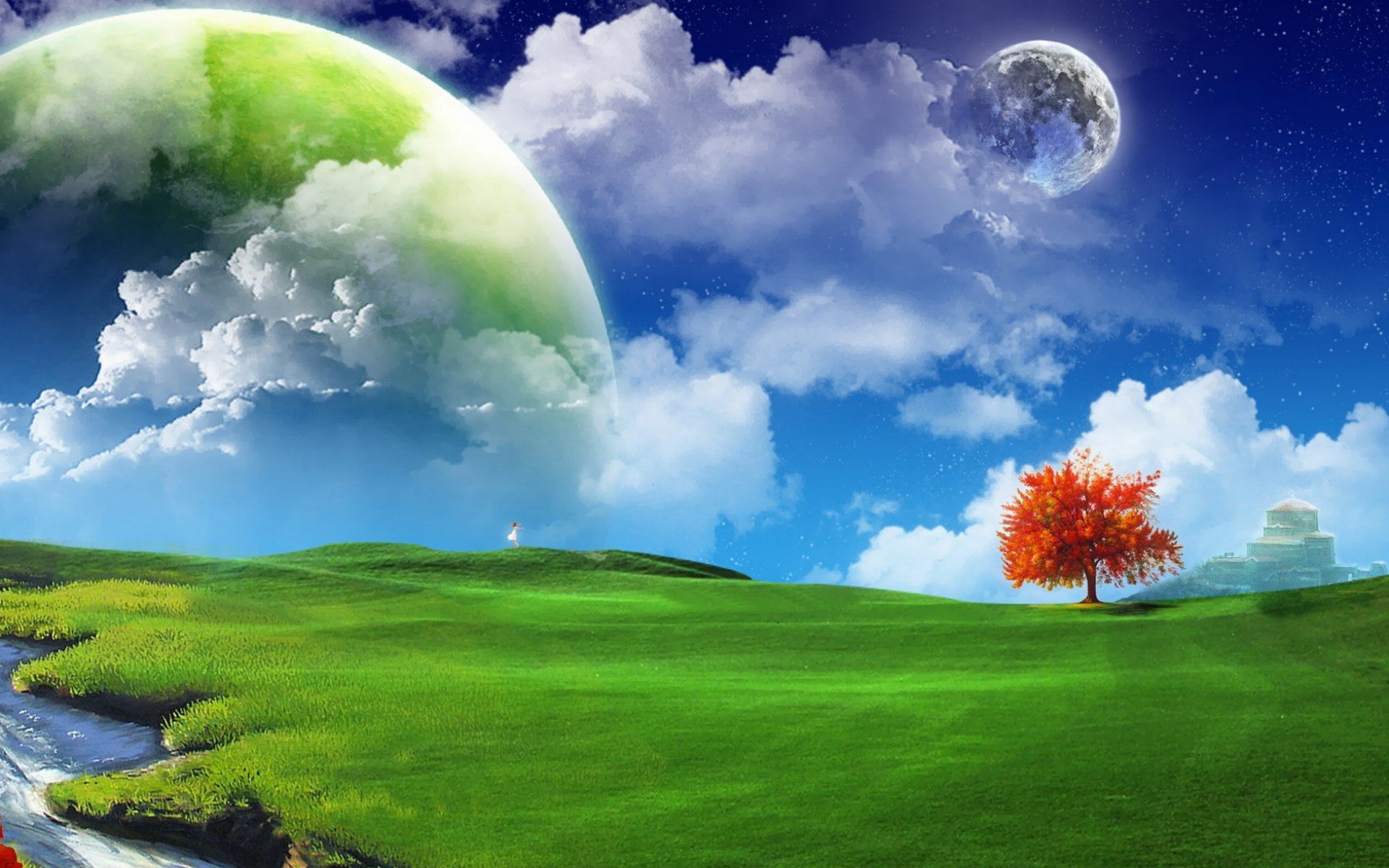 You can choose the right wallpaper mural on the website Shutterstock After reviewing the store's offers, it is impossible to remain indifferent. Our murals will surely decorate any girl's room, and the combination of price, quality, and appearance of murals cannot fail to please parents.
Choose the right mural colors
The colors for your girls' wall murals will transcribe emotions and it is important to know them before making your choice. Green or blue are ideal colors for active young girls, while brighter colors help stimulate those with a more reserved character.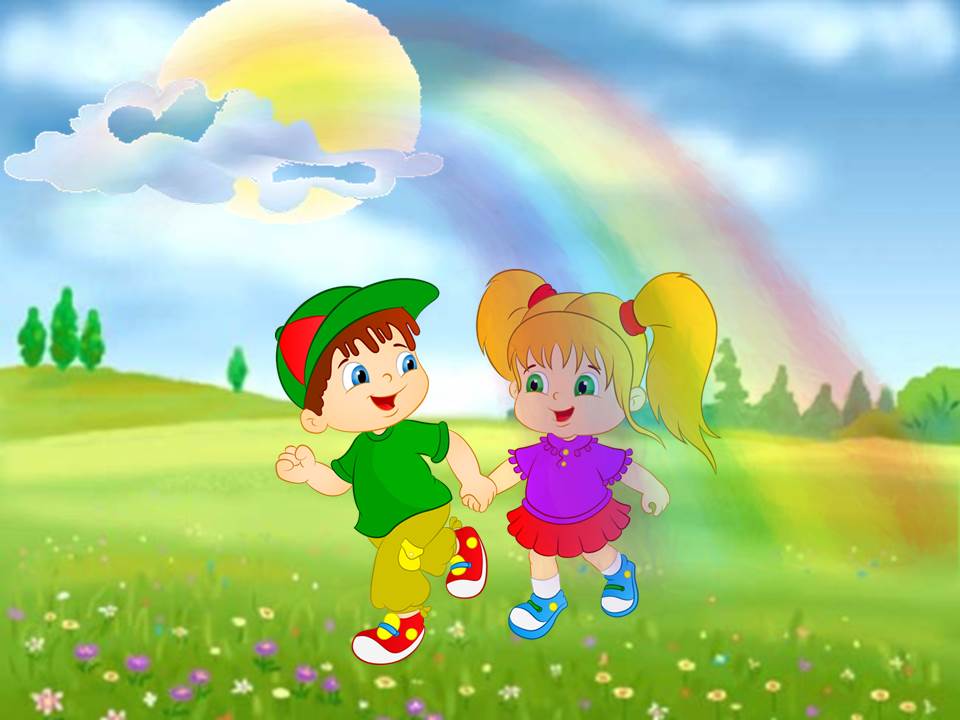 On the contrary, very bright colors such as red and orange are to be avoided for a bedroom painting, but they can be present in small touches. Indeed, these are colors that excite and do not promote sleep. However, one color remains timeless in a girl's room, pink.
Pink girls murals, a color that crosses generations
Even though pink remains a very popular color in girls' wall murals, this color should not be present in abundance in the bedroom.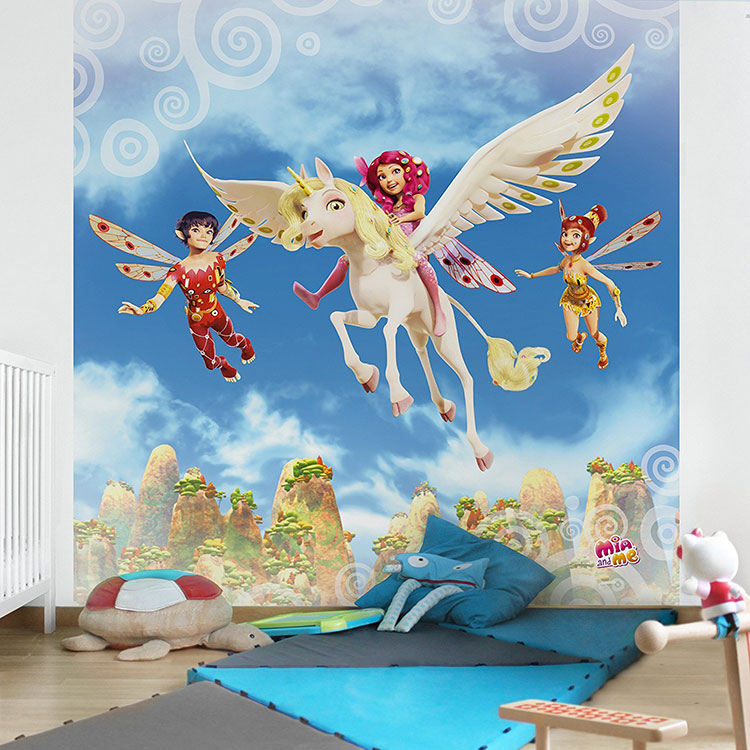 An overexposure turns out to be suffocating where cladding only one wall in a pink mural gives a whole new dimension to the room.
Pink is often chosen in addition to another color that dresses the rest of your walls. This gives free rein to your child's imagination because by cladding only one wall pink mural, you leave the other walls "flexible" for another color. You can combine a slightly dark pink with pastel tints for a colorful bedroom.
Color associations
With your girls' wall murals, you can play very well on the classic and innovative side by using a neutral pink allied with its different variations. We can cite as an example an old rose, a girly rose, candy, or even shades.
The use of pink in small doses is ideal if your daughter wants a romantic atmosphere without falling into the cliché. The painting of your daughter's room should invite you to dream without preventing relaxation and sleep. Pink walls associated with more neutral furniture in light wood for example will give a cozy and warm atmosphere. Our color simulator allows you to find ideas to decorate your little girl's room. All you have to do is add photos of your room in the tool, you can then change the color of the walls, floors, ceiling, and furniture. Do not hesitate to test it to find out which colors will go best in your interior.
For a more trendy and soft bedroom without revolutionizing the codes of a girl's bedroom, you can opt for the use of light shades such as Candle shades or Tante Elise.
If in the latter case a much more dynamic atmosphere is desired, do not hesitate to use flashy shades such as Auréolin yellow, Anoli green, or even Larimar blue.
Combining its three colors on the same wall is also an increasingly fashionable decoration idea because it creates a very visual and dynamic universe.
You can also create geometric shapes on the wall. Easy to do, you just need:
The mural colors of your daughter's room should be chosen with the decoration for a beautiful final harmony. Decorating a bedroom can take time. Do not hesitate to inspire you on the internet, there are a lot of pictures of children's rooms.
Teenage girls murals
Ask for a Wallpaper Kenya collection of wallpaper teenage girls' murals youth to decorate your children's room in a modern, current, and age-appropriate way. A catalog with a wide variety of adolescent girls' walls mural designs so that you can find the one that best suits your needs.
If you think about renovating the decoration of your home, do not forget your children's room. So that they can also enjoy their own space with a youth room mural that they will love and that they will not be able to stop looking at.
You must involve your teenage daughters in the choice of their bedroom wallpaper murals. Because the teenage years bring many changes—not only physically, but also mentally and socially. During these years, teens increase their ability to think abstractly and eventually make plans and set long-term goals. Each child may progress at different rates and show a different view of the world.
You can therefore understand why it is important to let her choose her wallpaper mural, even with your guidance.