Description
Grey and white wallpaper
Grey and white wallpaper is the neutral of choice combination for many interior designers. Here the grey and white wallpaper shades combine with a variety of tints to provide a soothing backdrop. Whether mixed with a dab of black, green, or blue, the range of shades and color palettes are endless. Take a look at some of our favorites combinations.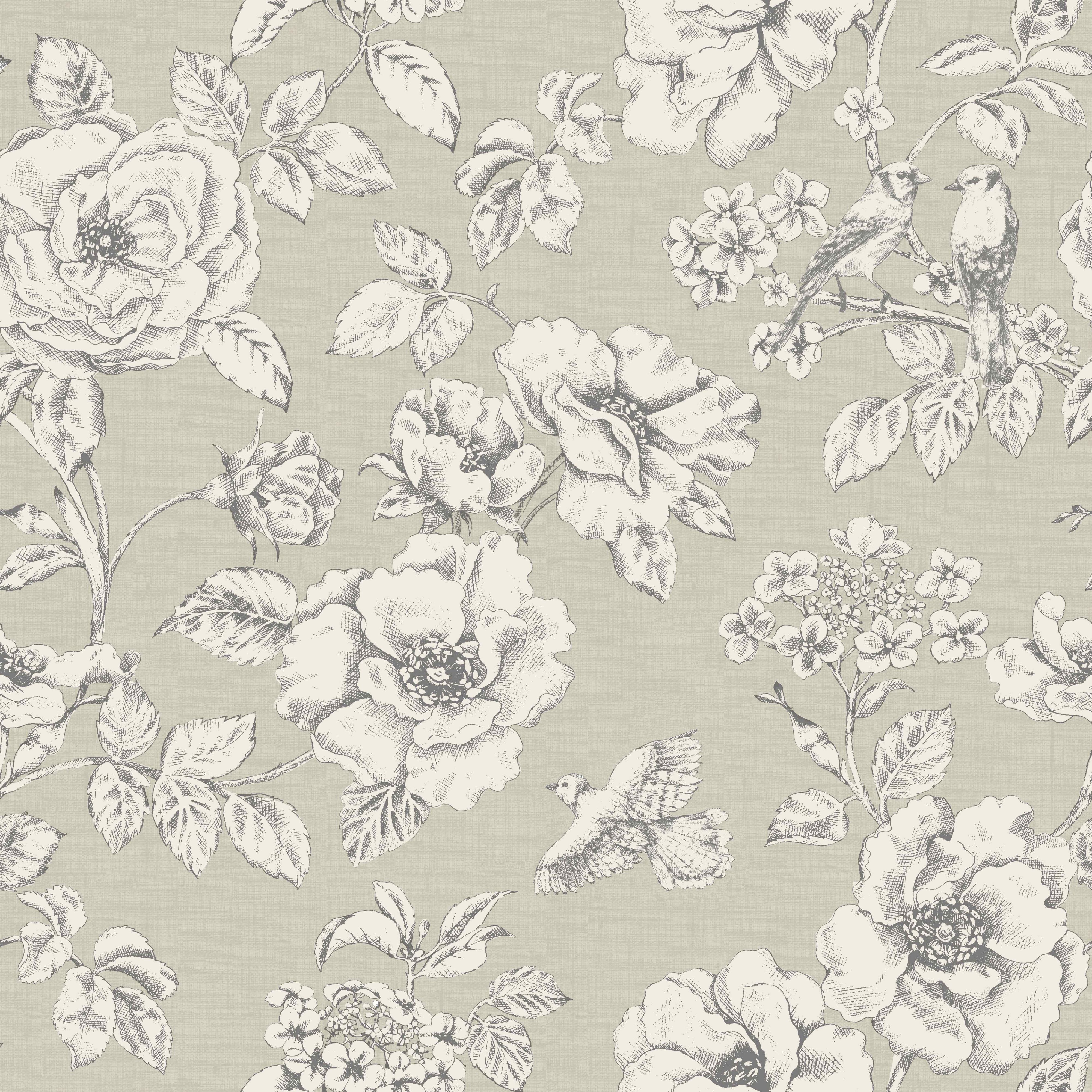 There are many possibilities of using these two color combination. It is true that grey is not only the most suitable color for spaces in classic interior decoration, it is a more accessible tone for modern environments. And in fact one of the fashionable colors of recent years. That is why is is widely used by architects and interior designers, just because it fits very well with current decoration.
Because of the versatility of grey and white you will find it in all decorative styles. These include brick wallpaper, grey and white floral wallpaper, stripes, geometrics and damask among other designs.
It is surprising what the range of grey and white wallpaper can transmit to us. One of the major purposes of interior decora is the psychological effects they can cause on us. Or the mood you will create with these wallpaper. The use of colors in decoration is just as important as furniture or other decorative elements. A fundamental detail of interior decoration is that you are aware of the importance of combining and blending colors properly.
There are colors that harmonize much better than others between them, that is undeniable. Fortunately, the range of colors that we currently have to wallpaper your walls have been gaining strength. Which allows you to play with smooth designs, textures and all kinds of colors and motifs.
brick wallpaper
Effective 3D brick design wallpaper uses subtle textures with light grey colors to create a wonderful wallpaper. Vinyl walls are cushioned to handle moisture and steam better than standard walls. So you can use these wallpaper in any room in your home or office. It is also available in Natural and White colors.
At Wallpaper Kenya you will find find grey brick wallpaper in different shades. From light grey to darker grey and white shades. In a living room or dining room, accompany this type of grey and white bricks with wooden furniture. And you will achieve a beautiful rustic effect.
Grey and white geometric wallpaper
Call it geometric, graphic or abstract wallpaper, patterns, prints, shapes and forms add harmony to proportions in wall décor. And relationships between human beings and their built environment that is trending. Here you will find modern graphic wallpapers with squares, rectangles and many other motifs. These can give your rooms a special effect and set beautiful accents.
As the saying goes, "Clothes make the man". The same is true for wallpapers, graphic patterns will not only meet all your requirements and high standards but mirror your imagination, dreams and memories. Call it a sense of well-being that you will enjoy every every day. And be glad to return home every evening.
Grey and white wallpaper has an important role to play when it comes to feeling comfortable in your own home. Bad moods, listlessness, fatigue, exhaustion – your home has a huge effect on your mental state, as the subconscious picks up on discord and disharmony. But fear not! A clever choice of the harmonious colors in grey and white wallpaper, the structures, patterns and designs can do wonders and totally transform a room. The wall coverings of your choose shouldn't just be appealing and attractive. But also evoke a sense of your wellbeing, positive emotions, as well as reflect your personality and preferences.
Chic Grey And White Bathrooms
If you are looking for a seamless décor style bathroom, starting with a neutral color scheme like white and grey is the easy solution. Because it allows you plenty of room for error as it is over-integrated. It means it can easily accommodate other aspects of your décor and you can even make them a priority.
Have an amazing simplicity for your family bathroom that highlights the benefits of using grey and white. As neutral colors, anyone in the family feels welcome. It's not too feminine or masculine. 
If you want to present a play tube, or pay attention to the large windows or the back of the window, grey and white wallpaper will allow you to do so. White retains light enough, while grey adds some movement.
You can also add textures to this color scheme. Take for instance the brick or stone wallpaper, natural stone, and interesting tile patterns.