Description
Wallpaper Kenya knows that what you need is wallpaper gym murals not only for wall decoration but also to energize and motivate your fitness workouts.
Undoubtedly wallpaper murals boost the energy of a fitness gym by adding dynamic visual interest. 
Therefore we have selected for your fitness gym wallpaper murals that solve the issue of decorating empty, unfriendly walls decoratively and practically.
Wallpaper Kenya Gym Wall Murals is an exceptional category of wall cladding that will no doubt please all fitness enthusiasts.
Focused on body beauty and muscle strength or featuring workouts, such motifs can be found in our thematic classification.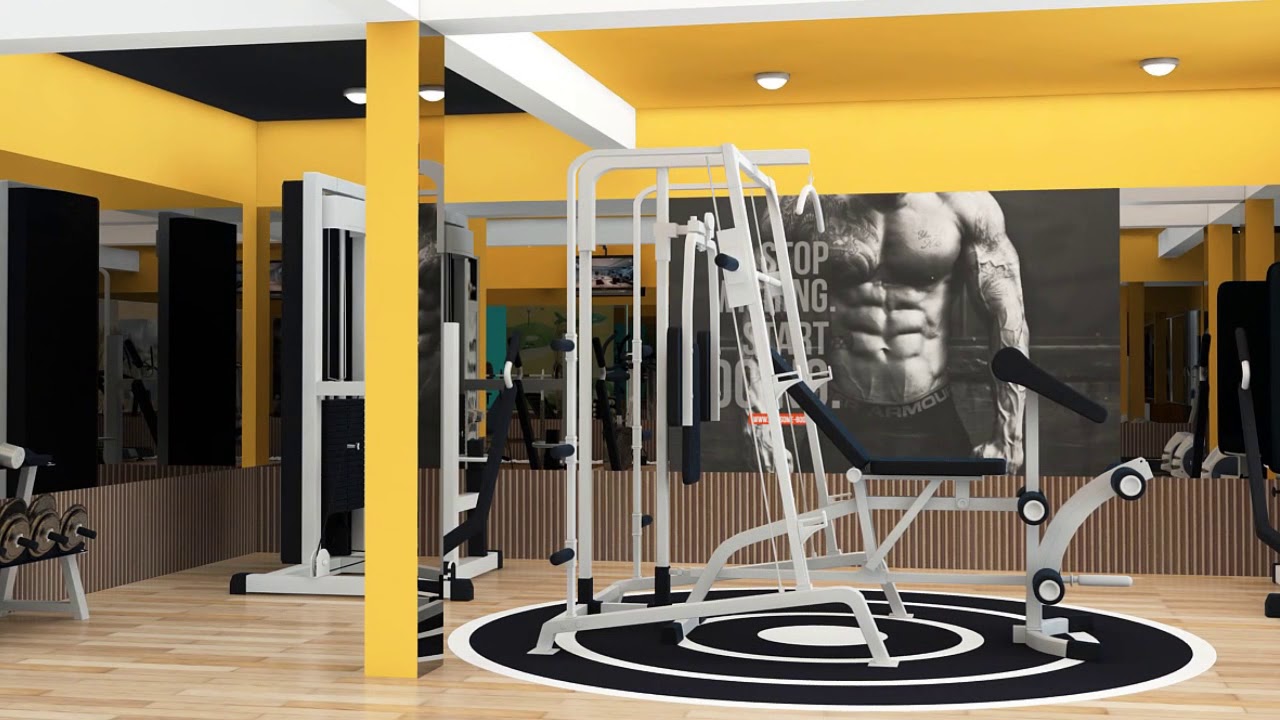 Inspirational, motivating, and eye-catching gym wall murals are the pinnacle of beauty and the easiest way – with wall décor – to create a stimulating atmosphere in your interior.
Ask our graphics designer to assist you with thematic samples and motivating photos.
We invite you to familiarize yourself with our offer and remind you about the service of printing photo wallpapers from photos. 
Using this offer, you can create an individual pattern and place a cladding with a corporate logo.
Or a specified photo originating from outside our catalog on the club or gym wall.
Customization of gym wall mural size & colors
Whether you're looking to motivate your members or just add a bit of personality to your space, customizing your gym wall murals is a great way to do it.
Here are some creative ideas for customizing your gym wall murals:
Quotes are a great way to inspire and motivate your members.
Choose quotes that are relevant to your gym and its mission.
2. Feature images of your members.
Showcase your members' successes by featuring images of them in action.
This will help create a sense of community and pride in your gym.
3. Create a timeline.
Showcase the history of your gym by creating a timeline of its milestones.
This will help create a sense of nostalgia and pride in your gym.
4. Feature images of your gym equipment.
Showcase the equipment you have in your gym by featuring images of it on your wall murals.
This will help create a sense of pride in your gym and its equipment.
5. Feature images of your staff.
Showcase the people who make your gym great by featuring images of them on your wall murals. This will help create a sense of community and pride in your gym.
These are just a few ideas for customizing your gym wall murals. With a bit of creativity, you can create a unique and inspiring atmosphere in your gym.
Consider the colors of your gym wall murals
Because gym wall colors have aspects that influence the physical functions of athletes and their mental state.
Color and its placement play an important role in the function of a gym and in creating an effective workout environment.
And therefore understanding colors, their meanings, and how they affect mood can help you design a workout space that improves productivity and efficiency levels.
Let's list, first of all, in what colors the murals in the hall should be, as well as equipment and inventory:
walls – light green;
ceiling – matt white;
basketball backboards – white, boundary lines – black;
gymnastic benches, crossbar, balance beam, sticks, and racks – in red.
Choosing what color for fitness gym wall murals, inventory, and equipment, it is necessary to proceed with scientific data.
The importance of the atmosphere
Market research has shown that one of the factors that most influence customer choice is the atmosphere within the club.
And the main reason for fitness and gym wall murals is to create that atmosphere.
Because psychophysical well-being is closely linked to ambient factors such as light, colors, and a relaxing atmosphere.
Whether it is for home gyms, corporate gyms, or even spas and medical centers, it is essential to create a relaxing and authentic environment, as welcoming as possible.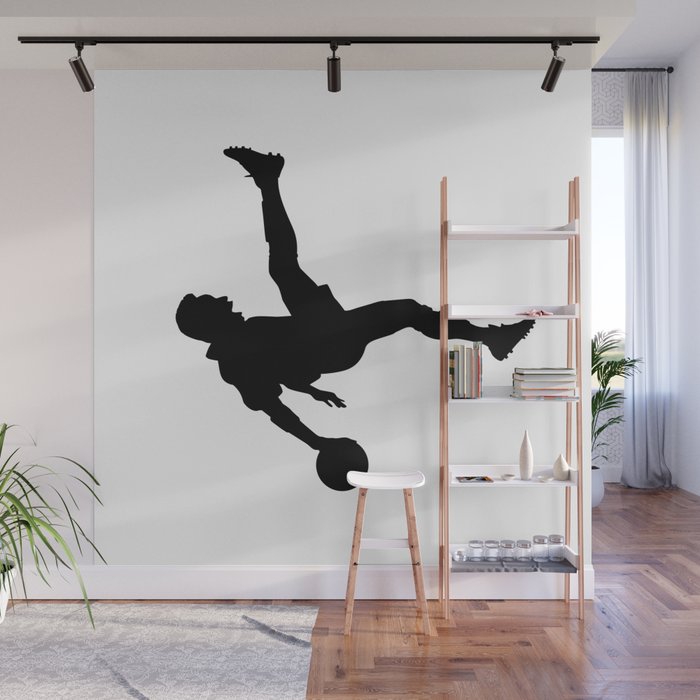 An interior neat down to the last detail
Spaces must be intelligently designed so that users feel comfortable and enjoy exercising in them.
And our wellness gym wall mural designs help you in this regard.
We can advise you on:
The color of the walls, according to the atmosphere you want to create
Custom colors that match your packaging equipment
Guide gym wallpaper mural size customization
At Wallpaper Kenya, we provide custom options for sizes, images, and personalization so you can truly make your mural, your way.
Our Shutterstock library contains an array of images.
It has everything from photographs to classic artwork to graphic patterns.
And if you can't find an image that suits your fancy, create a one-of-a-kind wall mural with your own image for a personal touch.
It is recommended your order the wall mural slightly larger than the size of the wall. 
Adding an extra 5 centimeters or so to the width and height of the wall to allow for a margin when hanging the mural.
Alternatively, you can order the mural in a smaller size and install it in the center of the wall.
This leaves the wall visible to create a border around the giant image.
Photo Murals are designed to be viewed from over 1 meter for the best effect.
Color Psychology in wallpaper interior decoration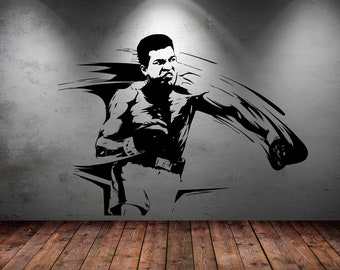 Do you want wall murals to make you tense and create a business atmosphere?
Then yellow with a slight shade of orange. But If you want to calm down – blue is the color.
On the other hand, if you want to give confidence in your abilities, to demonstrate stability green is fit for that.
And of course, you know a predominately white wall mural – will give you a feeling of cleanliness and spaciousness.
Consider this when choosing a color for interior details and when ordering murals for utility rooms: changing rooms, showers, etc.
And additionally research for information about intermediate colors and shades – how they affect the subconscious.
There is one more thing that is important for you to decide.
And that is, do you want your gym wall murals to influence athletes or coaches, sponsors, or fans?
If you have too hot fans and constant competition in this room, then you definitely make the wall murals blue!
If there is only one workout – then yellow with an orange tint and red décor details!
But the locker rooms should definitely be green or even blue with white interior details (handles, doors, windows, etc.)
Yellow
Yellow evokes feelings of happiness.
Partly due to its association with the sun, yellow will create feelings of warmth, cheerfulness and happiness to any space.
Yellow stimulates mental activity and energizes.
However, be wary of using too much yellow.
Because an overabundance of the warm hue can lead to anxiety and increase people's temper.
It's best to use it as an accent color or in high-energy, workout gym.
Red
The color red also stimulates and excites.
As your gym involves physical activity, red will help productivity.
It has been shown to increase heart rate, blood flow, and also raise emotion and passion.
If you want to bring attention to a certain area within your workout space, decorating it with red shades and hues will do the trick.
Whether it's beautiful artwork or photographs, or incorporating the right color, a wall mural can effectively improve your workout space.
And inspire your exercisers and making them happier and more productive.
Fitness Wallpaper Murals for professional gyms
"Fitness Wallpaper" are custom made gym wall murals showing athletes in the process of training.
These murals will give you aesthetic pleasure from the sight of young people with beautiful bodies.
And the motivated heroes of the pictures will become a clear example to follow.
The semantic load of the wallpaper "Fitness"
In order to create an appropriate mood in a sports club, interior designers often use the "Fitness" photo wallpaper.
Novice athletes or those who lead a healthy lifestyle will be inspired by portraits of pumped-up guys and girls with ideal forms.
In a room decorated with such photographs, participants in aerobics, yoga, Pilates or stretching classes are encouraged to take a responsible approach to improving their own body.
The pictures used to create the "Fitness" wallpaper – girls and guys in excellent physical shape, depicted during sports.
The portraits of fit guys act as a catalyst for visitors to sports clubs and health centers.
Have you decided to add these paintings to the interior of a mini-hall in a private house?
You can be sure that physical activity in a room decorated with such inspiring wallpaper will bring only joy and speedy results.
Home gym wallpaper murals
Wallpaper Kenya home gym wall murals are all about you getting motivated while getting in shape.
Custom-made fitness wallpaper murals transform a home gym workout space into one that evokes health and fitness and inspire you to reach your goals.
Choose from motivational word clouds, mountain scenery, roads, and paths for your home gym wallpaper.
And the same is also ideal to place not only at home but also at any a space to keep fit.
Especially if you have a business dedicated to sports.
Therefore if you own a gym, surprise your customers with these incredible decorative sports wall murals. They will serve to create a modern environment away from the most monotonous.
And your customers will appreciate it and so will you because you will be much more comfortable while you get in shape. Do not miss them!
Get Your Walls in Shape with Fitness Wallpaper Murals
Get the motivation you need to get in shape. Wall murals are an inspirational, stylish way to help you reach your goals. Whether you're a runner, yogi, weightlifter, or anything in-between, there's a wallpaper mural to encourage you to go the extra mile.
Décor Ideas for Home Gyms & Workout Spaces
A wallpaper mural will help you to get the most out of your workout while adding style.
Get motivated with encouraging words and inspirational quotes.
Create a calming space while practicing yoga with nature Zen-themed wallpaper murals.
Incorporate scenic views of an open road or forest to amplify a cardio workout.
Wake up your walls with a bold pattern or splash of color.
Add inspiration with a fitness silhouette or favorite adventure sport.
The immense benefits of gym wall walls
One of the primary benefits of using gym wall murals is that they can help to create a more motivating atmosphere.
By adding a visually stimulating backdrop to the room, it can help to inspire and motivate you to push yourself further during their workouts.
This can be especially beneficial for those who are struggling to stay motivated and need a little extra encouragement.
Gym wall murals can also help to create a more calming and relaxing atmosphere.  And this can be especially beneficial for those who are looking to practice yoga or meditation in the gym.
The calming visuals of the mural can help to create a more peaceful and tranquil environment, which can be beneficial for those looking to relax and unwind after a long day.
In addition to providing a more motivating and calming atmosphere, gym wall murals can also help to reduce the amount of noise in the room.
Because by covering up the walls with a mural, it can help to absorb some of the sound and reduce the amount of noise that is bouncing around the room.
This can be especially beneficial for those who are looking to focus on their workout without being distracted by the noise of the gym.
Finally, gym wall murals can also help to create a more aesthetically pleasing environment.
Adding a unique and visually stimulating backdrop to the room can help to make the space look more inviting and attractive.
This can be beneficial for those who are looking to create a more inviting atmosphere in the gym.