Description
Nothing compares with home improvement wallpaper for walls when it comes to interior decoration.
Besides beautifying your home, if you have imperfect walls, wallpaper will hide such dents and cracks. What better way to make a fresh start in the new year than by adding custom made wallpaper for every room of the house.
The great versatility of wallpaper customizations allows you to decorate all rooms of the house, finding original solutions, but above all suitable for the most diverse needs.
For instance, choose your child's favorite cartoon for the child's bedroom or play area. And a nature mural wallpaper for the living room. Because nature wallpaper mural is acceptable and appropriate for every member of the family.
Every part of the home should have a well thought out design not only for aesthetic purposes, but also for functionality. For example choose a appetite provoking for the dining room. And a calm wallpaper that aids sleep for your master bedroom.
Home improvement wallpaper for every section of the house
At Wallpaper Kenya you will find home improvement wallpaper for every section of the house. And for for your wet areas such as the bathroom and kitchen backsplash we have a 100% contact paper.
Not only is wallpaper one of the easiest ways to improve your home, but it's also a great way to make your home appear bigger and brighter. For smaller projects, such as powder rooms and bedrooms, try choosing or designing these rooms yourself. But  larger projects, such as wall cladding an entryway, staircases and living spaces, I strongly recommend hiring professionals to handle the job.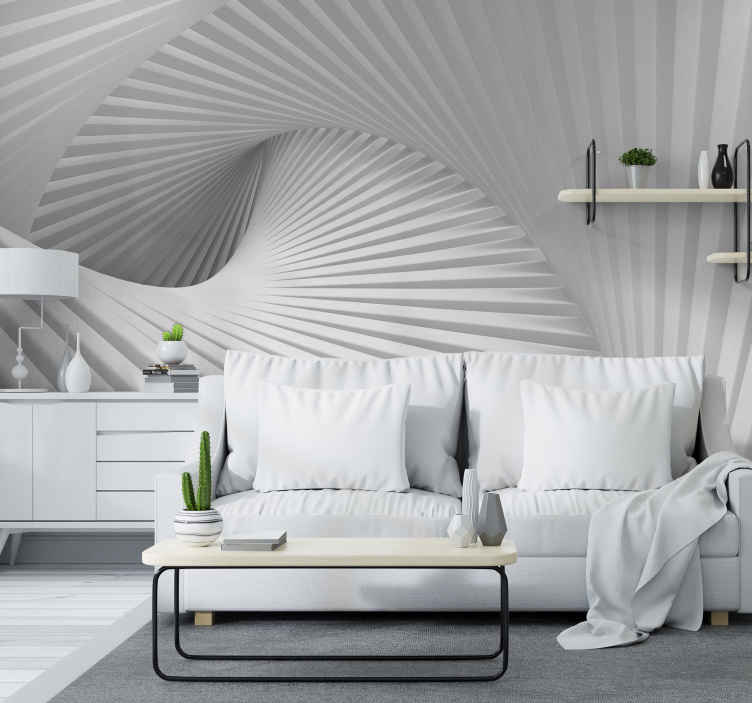 Tip: If you are improving your home in order to sell it the future stick to neutral colors, such as light grey and beiges. Such wallpaper really adds value to your home while still remaining neutral and acceptable to all.
Why Choose Wallpaper for home improvement?
In many ways, the popularity of home improvement wallpaper is due to aesthetics and the relatively low cost and the ease of working with either regular or custom wallpaper. For example, special effects paints that cannot nearly achieve the beauty of wallpaper are 3 or more times expensive. And other options are even more expensive without giving you room for personalization.
Say for example you are to decorate walls with decorative plaster or ceramic tiles. In addition to the materials themselves, it is necessary to take into account the financial costs of the work of the corresponding qualified craftsmen. It is quite possible to glue the wallpaper yourself, even without having special skills. Or pay very little for installation. But Wallpaper Kenya offers free installation for custom wallpaper murals.
Modern custom made home improvement wallpaper murals made or silk fabric ensures durability, and resistance to various kinds of influences. And also is able to hide wall defects, which is completely impossible in the case of painting or plastering.
A significant plus, testifying to the choice of wallpaper for wall decoration, is a huge variety of patterns, textures and colors thanks to which you can create a unique design by combining types.
Elements of Home Improvement and interior decoration
Wall paper carries the most elements of home improvement in a single unit.  If you've been stuck in a home décor rut, look to the seven elements and principles of interior design for creative inspiration. You might be surprised at how much you can learn by going back to the basics.
So what are the seven key elements of interior design? They include Color, Form, Light, Line, Pattern, Texture, Space.
Choosing wallpaper colors
Whether you want your home to be bright and welcoming, or dark and cozy, wallpaper color is a key element in the emotional qualities of a room. By choosing a specific wallpaper pattern and color, the character and mood of an interior space can change dramatically.
You can choose wallpaper colors to make us feel happy or sad. And they can make us feel hungry or relaxed. And that is why there are certain colors and patterns suitable for instance for the dining room. These reactions are rooted in psychological effects, biological conditioning and cultural imprinting.
Low budget vinyl wallpaper
The most commonly used wallpaper for home improvement is vinyl wallpaper. Or, as they are also commonly called, washable wallpaper. An excellent option for use in the kitchen and corridor. They are moisture resistant, easy to wash, and the durability of these wallpapers is increased by the top protective layer.
They are divided into several types:
Expanded. Rather, they are suitable for non-residential premises, as they are very dense, and their moisture resistance is slightly lower than that of other vinyl wallpapers, but they perfectly hide the flaws of the walls.
Washable. Special use received in kitchens and bathrooms due to its particular resistance to chemical detergents and humidity.
Screen printing In the second directly vinyl layer there are silk threads. These wallpapers are pearl cast, pleasant to the touch and do not fade.
It must be said that vinyl wallpapers, as a rule, have a wider choice of colors and patterns. They are produced in literally all colors and with different patterns. You will find those that imitate wood, bricks, stones, damask, geometrics – anything.
Separate wallpaper adhesives are also produced for walls made of this material. If you compare, non-woven fabric is produced mainly in monochrome versions. But there are, of course, drawings, although their choice is not so large.
One reason you might like vinyl wallpaper for your home improvement is you can wash it with detergent products. Because they are resistant to wetting. The gluing method is extremely simple too.
This wallpapers do not absorb dust. And you might find this important if you have asthmatics, allergy sufferers or your families has small children. But also for anyone who cares about their health.
Custom made silk or regular wallpaper designs for home improvement?
In this category you will find premium quality home improvement wallpaper. Not only because with silk wallpaper murals you convey quality and elegance, but also for design functionality. Custom silk wallpaper is the perfect symbiosis of "look and feel". You will convey high quality and refinement, glamor or naturalness. It also guarantees you warmth and comfort, but and also luxurious elegance.
And with this wallpaper you can create a custom wallpaper with your favorite photos or designs. Our online Shutterstock library allows you to choose from unique and personalized backgrounds. But you can also provide us both your and your family's favorite images for your home improvement wallpaper customization.
Turn a blank wall into an original wall, which will add character and personality to your home and fill your full wall. As anticipated, you really have no limit to designs the when it comes to custom wallpaper. For example, it is possible to stay on the geometric motifs, which usually are the most popular for personalize home improvement. But  you can also create depth and three-dimensionality with wonderful personalized Trompe l'oeil wallpapers.
Choose Wallpaper Kenya online library of millions of designs
And from our library choose wallpaper depicting streets, stairs, windows, ancient portals and so on. You can also opt for vintage prints, as well as for the always popular floral or tropical motifs. But that's not all: with the personalized wallpaper it is possible to go and get pushed into the world of comics for the little ones nursery.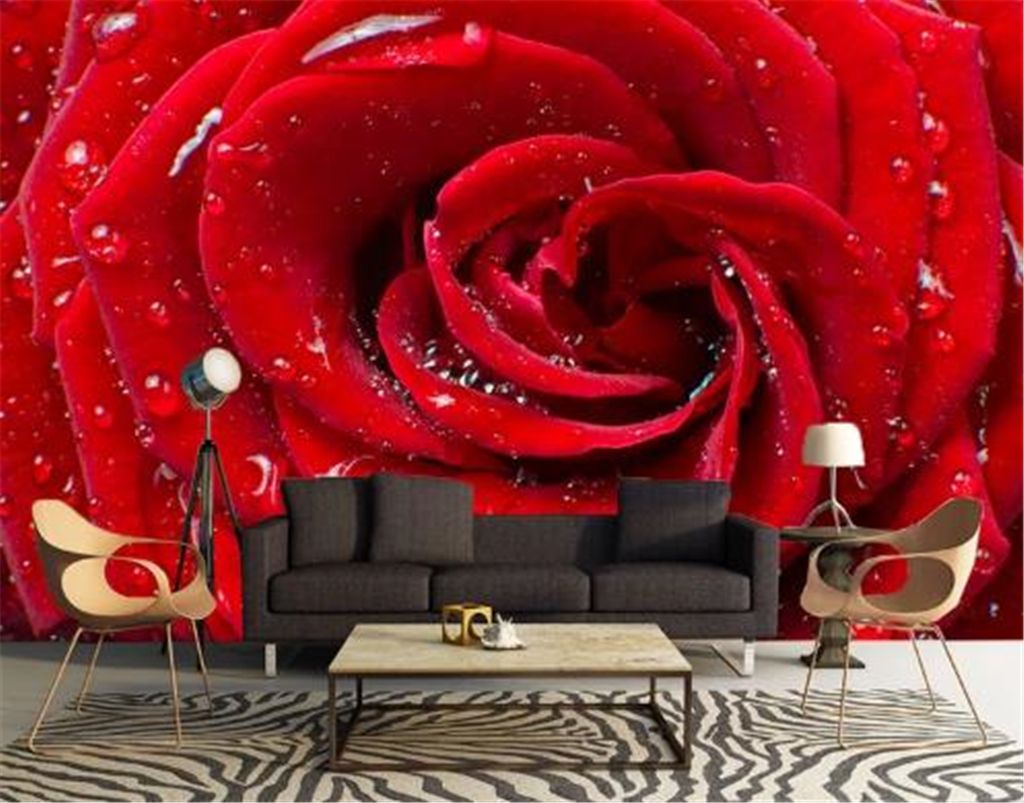 As earlier insinuated you can as  well bring your own high quality photographs on the wall. In short, customizing your home interior walls with taste has never been easier, in living areas as well as in bedrooms, home offices, and even the garage.
How do you use wallpaper murals at home?
Custom wallpaper murals are used to make suggestive prints on specific single walls at home. And they are characterized by reproductions of real or fantasy landscapes and scenarios. Thanks to large format printing technology, it is possible to transform the walls of the house into dream places, capable of stimulating your imagination.
The giant mural give you the possibility to create fairytale views, even in city homes. Being very large, you should be use them mainly in a spacious home and only on a main wall. So that you avoid darkening and restricting the room too much.
For an even more realistic effect, we advise you to combine them with the windows of the house, using colors in the same color as the images depicted.
The fantasies of children's nursery wallpaper
You can use cartoon wallpapers such as Disney Characters to quickly and effectively decorate children's bedrooms. It is the tool par excellence to recreate imaginative and fun settings at home, capable of stimulating the imagination of children.
Besides cartoons, one of the most popular wallpaper patterns in recent years is that of the tropical garden. and it is characterized by warm and lively colors and elements typical of the savannah. Other motifs recall dreamy and spatial atmospheres, re-proposing starry skies, spaceships, galaxies and planets. For the bedrooms of very young children, however, we advise you to use wallpapers with simple textures and with soft colors, so as not to confuse them. In this case, opt for simple subjects such as: flowers, clouds, toy cars, kittens and stars.