Description
The home mural has no design limitations
A home mural is currently one of the greatest ways to decorate your own house. Do you know why? There is a world of difference between home murals and wallpaper.
For example, try to find wallpapers that will depict waves of the sea illuminated by sunset rays.  Or can you get the wallpaper of members of your family on a picnic?  That is only possible with custom-made home murals and not wallpaper.
Although strictly speaking wallpapers can be classified as murals, murals as more than wallpaper. And wallpaper is just but a subset of murals. Wallpapers have limitations that other murals don't have.
Yes, impossible! After all, these wallpapers do not exist. And therefore custom-made home murals come to the rescue. And you can transform your house exactly the way you would like it. Because of custom murals, the price of which is affordable.
And there are an infinite number of designs for you to choose from for the different rooms and styles. These include but are not limited to:
living room murals
Home nursery murals
farmhouse murals
kitchen murals
dining room murals
bedroom space murals
home office murals
murals for staircase walls
murals for dining rooms
sunset mural bedroom murals
nature murals for home
window murals for home
master bedroom murals
family tree murals
peel and stick arch wall decals
cottage murals
custom size murals
home theater murals
family room murals
And endless other designs. So, welcome and let Wallpaper Kenya know what you have in mind.
Modern-style home murals tend to be very abstract and colorful. A classical-style mural could be a painted scene; usually a landscape. But also often includes animals or figures. You can draw inspiration from these types of murals and incorporate classic elements into your home to great effect.
Designs, colors, and emotions in the home mural
The colors in your home mural can induce moods and dictate powerful sensations. Colorful home mural wall painting techniques date back several thousand years.
As early as the fifteenth century, artists used specific pigments to convey and evoke emotions. Today, home murals' artistic and aesthetic value is as great as it was several ages past. But you no longer need to wait months for the master to hand-paint your walls. 
Modern digital technologies have simplified the process of creating home murals as much as possible and made it more automated. Now, this kind of art has become available to everyone who dreams of an exclusive luxurious interior.
Color psychology is defined as the "study of nuances as a determinant of human behavior." This means that artists can analyze how the use of colors will make us feel and react. Some of these associations are so strong that they can stimulate behavior, actions, and even feelings in people.
And that is why certain colors are good for your dining room, to induce appetite. While other colors are better for your bedroom to aid you in relaxation and a good night's sleep. In art, we can use colors to express our emotions. Likewise, we can intentionally use the home mural's colors to provoke emotions the desired emotions in the different rooms.
Living room home murals
The living room mural not only has to be functional but also effective. Because the living room is the heart of both a small house and a large home. It is here where you spend the afternoons after work. And it is in the living room, you relax at night with a good movie. Or enjoy parties and important dates with your family.
The living room has always been and continues to be the center of attraction for the family and guests. Therefore, you should give the design of your living room mural the utmost thought to the smallest detail.
That is why Wallpaper Kenya offers an infinite number of models: panoramas of cities, landscapes, abstract drawings, as well living room murals that optically enlarge your room. You must remember that a mural for the living room with a universal motif, will give your interior space great beauty. And a new character that will not go out of style.
Trendy murals for the living room can quickly bore you. Therefore it's better to rely on your tastes.
The landscape fits well in any home interior space. And it is one of the most popular and versatile subjects of a living room mural. You can safely choose this without fear of making a mistake with the design. Opposite the wall with this mural, you can put a large sofa set.
Stairwell and staircase murals
Stairs and their stairwells have a specific functional role. But don't forget that these structures can be decorated with amazing designs with the help of a very beautiful mural. Just like the rest of the house.
We have a variety of styles you can embody in a beautiful and durable photo mural. And thus capture the enthusiastic eyes of your guests with depth, volume, and expressiveness.
Having a strong photo mural can boast great versatility, flexibility, and elasticity. And this allows you to glue the mural on surfaces of any geometry – in niches, openings, ledges, or on stair columns, stringers, and stands.
Mural with stairs
You have many options to decorate the stairs in your house. One of them is to use paper decorations: flags, multi-colored garlands, bright turntables, etc. To do this, you need to stock up on materials and patience.
However, not only owners of luxurious mansions and high-rise private houses can enjoy the beautiful stairs going up. A mural with the image of a staircase on the wall can miraculously expand the space of a small living room, corridor, nursery, hall, hallway, or bedroom.
Drawings are applied not only with the help of  3d printing. Washable wallpaper is used for facing the stairs. But not that ordinary paper variations will not withstand constant mechanical stress in combination with wet cleaning.
There are many ideas on how to decorate the stairs. Everything will depend on the style you prefer.
Home bedroom mural
You should choose floral designs, nature motifs, and picturesque landscapes for a home bedroom mural. And romantic scenes in pastel colors.
It is better to avoid bright active designs, as they will interfere with relaxation.
Kitchen Mural
Floral motifs, still life, Provence-style plots, and patchwork will be the perfect solution for a home kitchen mural. Plots that expand the space and create an additional perspective are suitable for an interior with a combined dining and living area.
Children's Room Murals
When choosing a home mural in the baby's nursery, you should choose neutral designs that will be relevant for the child for several years.
To create a comfortable atmosphere, consider the interests and character of the baby. We recommend choosing calm scenes and colors for hyperactive children who lack perseverance and concentration. Many girls dream of living in a fairy-tale castle, and boys want to become outstanding racers or astronauts.
Farmhouse Mural
When choosing a home mural for a farmhouse, do not limit your imagination. If you have a special sense of style, then we are pleased to offer you our designs, developed by taking into account the most obvious trends in murals.
A modern farmhouse mural is made using the latest technology. As well as the use of various materials and textures, which ultimately make the picture flat or voluminous. With the help of the 3d effect, the mural is given a natural and lively look. And the paints we use are resistant to moisture and direct sunlight.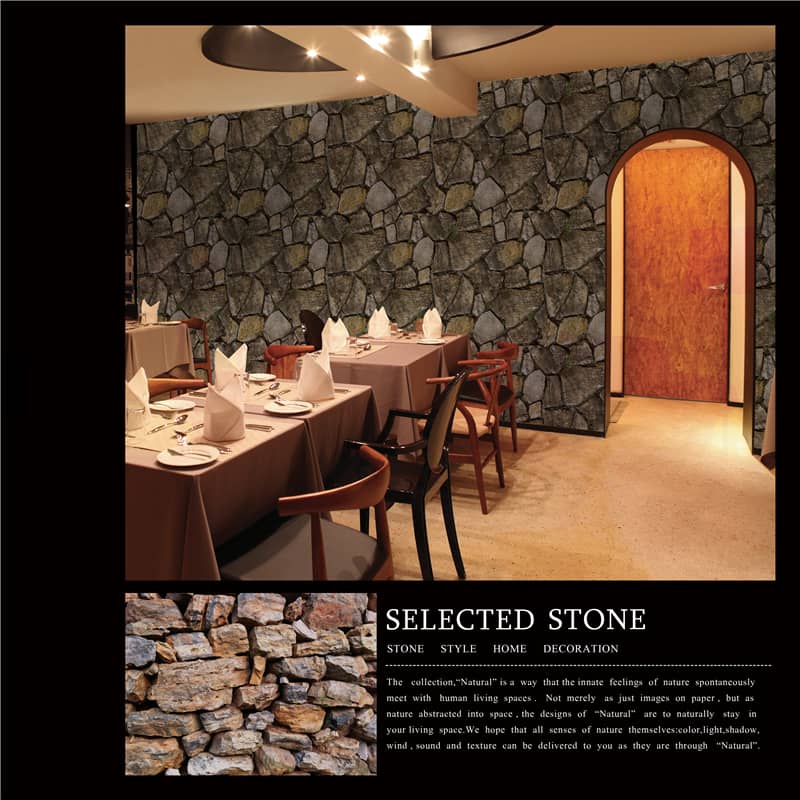 3d photo murals in the interior of a country house can radically transform and enliven the living space. Give it a lasting shade of your personality and reveal your artistic preferences. Different styles and design options for private houses differ. First of all, in the use of various design ideas and approaches to decorating walls, ceilings, niches, as well as external facades, and gables.
The versatility of photo murals allows you to enrich homes of any orientation with fresh stories. Conservative homeowners prefer austere classicism, rich renaissance, or heavy baroque. And others love the light rustic romance or the melodic country style.