Description
Rainforest and Jungle mural wallpaper
The definitive touch for the decoration of your living room!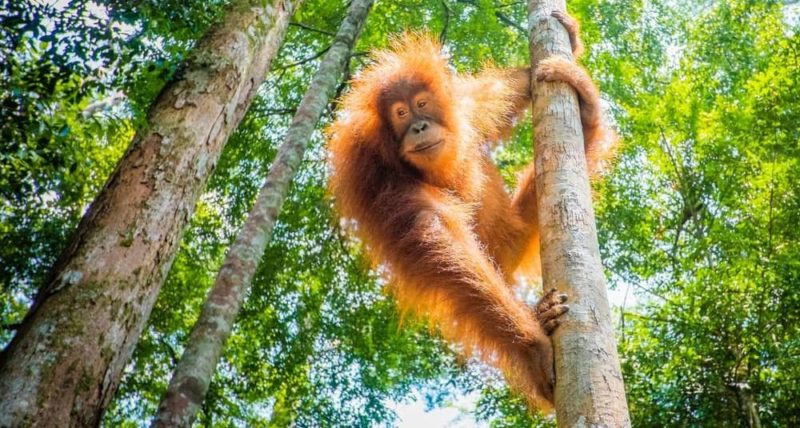 If you are interested in choosing a photograph to make a
custom
jungle-themed
mural click
here
.
In your search for jungle mural images, you can also search for the term "tropical rainforest."
Because these terms are, as used here, synonymous.
To us,
there is no agreement regarding when to speak of
forest
and when of the jungle. 
The thousands of jungle mural wallpaper images at your disposal are not only aesthetic but are also fascinating.
The
Wildlife
library depicts jungle animals and plants of the different regions of the world.
And visually explains how each species adapts to life in its environment. 
However, some people would like to differentiate between a forest and a jungle.
And argue that there are some differences between these biomes.
For example, the climate of the forest is not the same as the climate of the jungle.
And the animals of the jungle are not the same as those of the forest.
But let us concern ourselves more with the aesthetics of jungle mural wallpaper, other than the differences.
Tropical rainforest mural wallpaper
Tropical rainforests are the subject of the majority of jungle mural wallpaper.
Because they contain great biodiversity and represent one of the largest biomes on Earth.
As its name suggests, tropical forests are those located in the tropics.
Therefore throughout the year, it is hot, and the humidity is usually very high.
That is why tropical forests end up having vegetation and fauna similar to that of the jungle.
With great biodiversity and richness.
Jungle animal murals
I guess you must have seen one of the "Lion King of the jungle mural wallpaper."
But do you know that lions do not live in the jungle?
"The King of the Jungle" does not inhabit tropical forests but prefers the African savannahs for being open places.
The lion is sociable by nature, and it lives in groups of young females with some bond.
But let us treat both the forest and the jungle as the same.
Because we are more interested in the mood that our mural will create more than biological differences.
Macaws make beautiful mural wallpaper. Because they are colorful, long-tailed members of the parrot family.
But more than their beauty, there is a lot to learn from them.
Macaws are very social and intelligent birds.
They gather in flocks of up to 30 birds and their distinctive calls and cries echo through the Amazon rainforest.
Once they choose a mate, macaws usually stay together for life. 
Furthermore, pairs spend much of their time together. Together caring for their young, share food, and groom each other.
They can also be seen flying close to each other throughout the rainforest canopy.
Jungle animal murals nursery
You will also find numerous jungle mural wallpaper designs for kids at Wallpaper Kenya.
The wild animals of the jungle for children have been designed both for aesthetics and learning.
So that boys and girls from infants and first years of primary school can learn and work with the animals of the jungle by basics.
So let your children learn through their cartoon murals that Jungles are home to a large number of species.
The animals that you will find in our children's jungle library include gorilla, monkey, buffalo, elephant, and toucan.
And you will also find the parrot, hippopotamus, rhinoceros, lion, giraffe, hyena, gazelle, tiger, leopard, cheetah, panther, and many more.
Black and white jungle mural wallpaper
Why would anyone want a Jungle mural wallpaper in black and white? you may wonder.
The difference between black and white and color jungle mural is not only that one photo contains different colors, while the other has a minimal amount of them.
But it turns out that this confrontation of opposite colors, black and white, is one of the most expressive in the visual arts.
And in black and white the essence of the jungle mural is revealed  more deeply.
Because attention is focused on the most interesting and important details.
In black & white mural wallpaper, shapes and lines are more visible. And great emphasis is placed on rhythm, chiaroscuro, and structure.
If we talk about black and white jungle mural wallpaper, then in the first place here are personal impressions and emotions.
Contrast is a fundamental element not only in black & white wall art but in all interior design.