Description
I believe you will not find a more appropriate place for mural ideas other than here at Wallpaper Kenya.
Because we have 1001 mural ideas for you.
The majority of which are custom-made for you.
And also to suit your budget, from cheap wallpaper to luxurious silk fabric giant murals.
And you know murals have become a sought-after and popular trend.
This is easily explained by the fact that modern interior designers are looking for new solutions to create original images.
Images that would satisfy the high demands of a sophisticated consumer who has already seen everything.
Such a consumer needs to be surprised, he wants to be original, and strive for something new and unusual.
It is for this reason that custom wallpaper murals have become so popular today.
Because it provides unlimited opportunities for creativity and has brought a lot of new ideas to modern interior wall art.
The best mural is of course the one that satisfies your needs.
And therefore you need to define your needs to come up with the best idea.
You define your needs by the space where you want to hang the mural.
For example, if you want to hang a restaurant wallpaper mural or even a residential dining room, it is a good idea to have one that promotes appetite.
Consequently, it is a good idea to have a water-resistant mural in the bathroom, kitchen, and other wet areas.
Just like it is a good idea to cartoon murals for children's rooms and in preschools.
3d mural ideas
Three-dimensional murals on the walls are a design technique that allows you to add volume and depth to even the smallest room.
Realistic 3D wall painting in the interior "revives" the space, and gives it uniqueness and originality.
With its help, the most ordinary wall of an apartment or office can amaze you with an illusory reality.
Three-dimensional graphics are not only an element of interior décor, they can be used to achieve a visual expansion of space.
The properly selected three-dimensional pattern can fit into the interior of any room.
The images look most impressive in spacious rooms – living rooms, halls, wide hands always.
The main secret of 3D graphics lies in the light-shadow effect.
The correct placement of objects in the light makes them visually convex or concave.
Using tone transitions allows you to get a realistic image.
Wallpaper Kenya will help you choose a three-dimensional image for any type of room.
Bespoke mural ideas
To arrive at the best mural ideas ask yourself what purpose do intend the murals to serve.
Murals can have different purposes.
For instance, there are educational murals.
And when thinking of educational,  murals for instance for kindergarten, they have also to be entertaining.
With a primary purpose, the pupils want to attend kindergarten.
In other words, murals create a mood. And therefore the image on the mural, and the colors too, play a big role.
Here is the color that according to psychologists can have a positive effect on mood.
Yellow is associated with joy, freedom, and carelessness – all that we need so much.
Sunny color is a good and safe antidepressant during periods of anxiety and excitement.
Yellow is perhaps the most energetic of the warm colors. It is associated with laughter, hope, and sunshine.
Accents mural ideas of yellow help give your design energy and will make the viewer feel optimistic and cheerful.
Blue is one of the most serene shades.
A color that represents comfort, balance, and safety.
In psychology, it is believed that people who choose a blue tint demonstrate calmness and confidence in their actions.
A mural in blue color contributes to informed decision-making.
And a focus on quality results (at least some scientists are sure of this).
A mural in green color reminds me of a peaceful walk through a warm forest, spring warmth, and blooming gardens.
And, of course, is associated with nature.
It is believed to be the color of hope and brings a sense of peace and balance.
The last seasons have been trending in a grassy green shade.
So you can safely pay attention to murals of this color.
The orange color has not gone out of fashion for a long time: at first, the color rust was especially relevant, then the color of persimmon and orange.
Orange is believed to be a color that can stimulate the appetite.
As it is the hue of healthy foods and warming spices like pumpkin, paprika, sweet potato, carrots, and citrus fruit, orange has positive associations with health, life, and energy.
You will therefore find it a great idea for restaurant and dining room murals.
Because the color is associated with joy, cheerfulness, and emotionality.
From the point of view of psychology, pink murals give people romance, and creativity and dull the tendency to apathy.
Pink also gives people creativity and aesthetic skills.
And many people immediately associate the color pink with all things feminine and girly.
A good mural idea for girls' rooms.
Decorative murals versus wallpaper
As aforesaid, decorative mural ideas depend on the purpose of the mural.
And decorative murals can have many reasons, to harmonize the interior with the outside, or entrance to a home, to brighten and add color to a room.
Or to advertise a business or product, depict a city/region's heritage, or tell a story.
When done well, a decorative mural can accomplish many of these things as well as foster a sense of community involvement.
Choosing the right surface, materials, and design are issues to consider in ensuring a successful decorative mural project.
Mural decoration has reached its peak with the arrival of new materials and forms of expression.
Today it is possible to create unique walls with decorative murals designed to bring an extra personality to your home.
Artistic murals are beginning to overshadow traditional wallpapers due to their impressive creativity and display of color.
When we talk about wall decoration, most of us tend to think of paintings, paintings, lamps, and fittings.
The most daring also incorporate wallpaper into this mix.
But if you want something even more personal, fun, original, or artistic, decorative murals are a truly irresistible disruptive element.
Decorative murals versus regular wallpaper
The big difference between wallpaper and an artistic mural is that the former represents a pattern.
In other words, with a repeated motif (vegetable, geometric, oriental, animals, moles…) while the mural presents a single figure, scene, landscape…
On the other hand, while the wallpaper is made with a paper base, the mural digitally printed on silk fabric.
Decorative murals are the ideal alternative for children's and youth bedrooms, workspaces, and commercial premises.
But they are also a very original option for decorating halls, living rooms, bedrooms, and even bathrooms.
The secret is to choose a motif or design that represents us, that fits with the style of our home, and complements it with discreet furniture and accessories.
The trends in decorative murals go through figurative designs in trendy colors, geometrics, line drawings, and lush plant scenes.
The larger the motif, the more attention it will attract.
The materials with which the artistic murals are made make their installation, maintenance, and cleaning very simple.
Most of them are made of high-quality self-adhesive vinyl that allows you to apply them yourself.
Here below are some design ideas: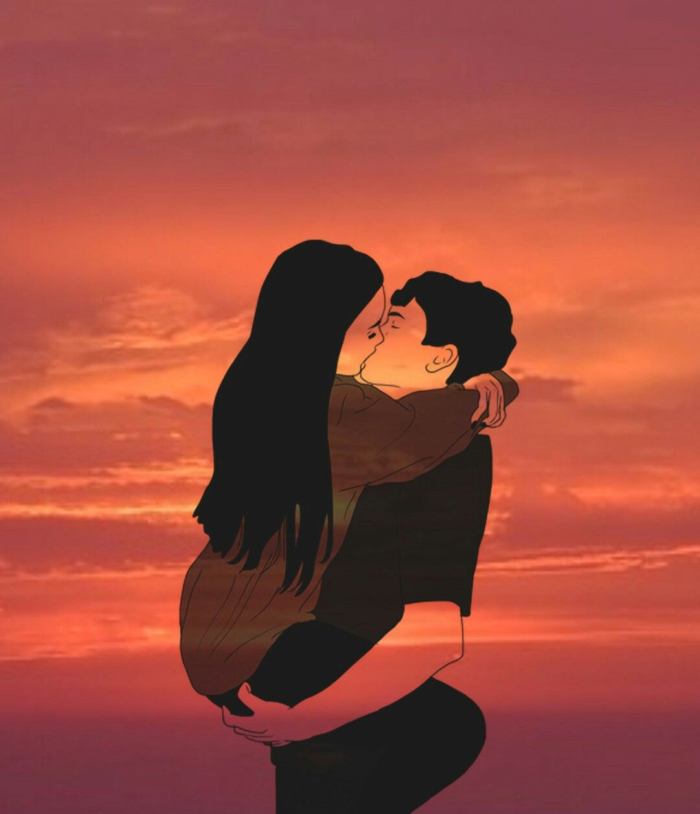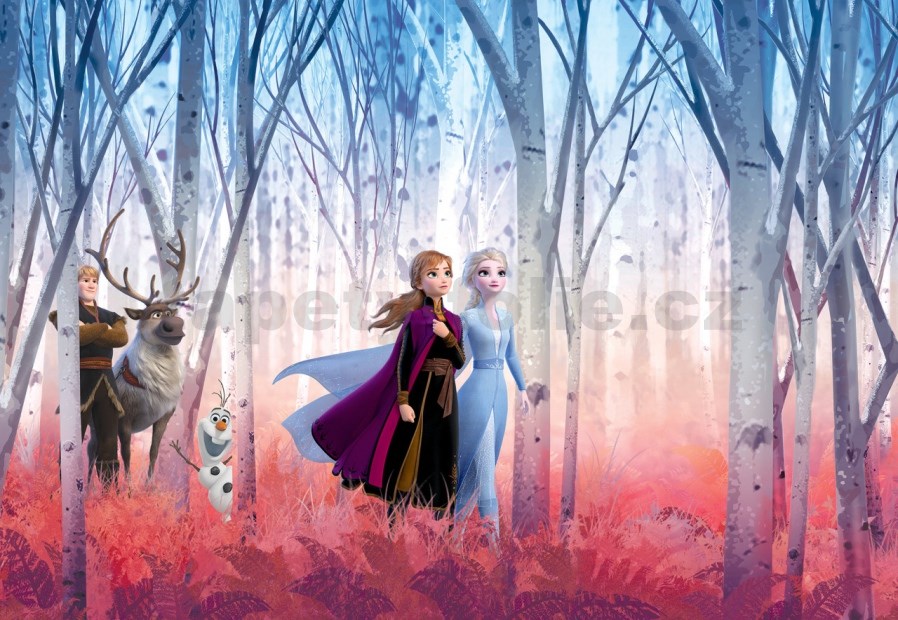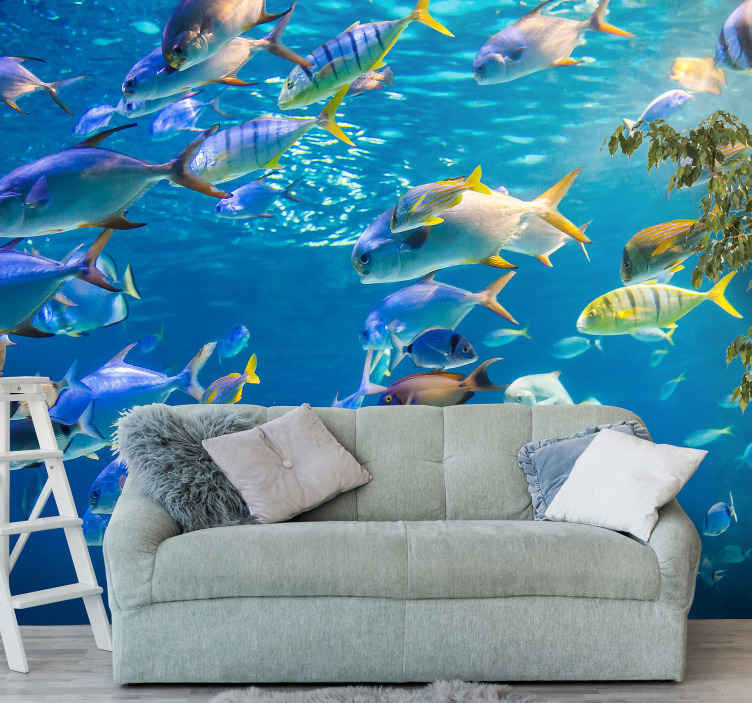 Living room mural ideas
The right ideas for living room mural are of great importance in the interior design of the entire room.
Because the living room is probably the most important room in every house, uniting all other rooms around it.
And it is the most multifunctional.
It is here that you gather with the whole family, meet guests, celebrate joyful and festive events, you can just sit over a cup of coffee, chat and etc.
In a word, the living room is the room in which you and your whole family spend most of the time when you are at home.
That is why the design of the living room should be approached very demandingly.
Because this room is the face of your home, and hence your soul.
To date, the most popular murals for the living room is art painting.
The art painting mural will fill your living room with comfort and originality.
But the ideas for art painting mural of the living room are very diverse.
For example, you can decorate a room in the Art Deco style, support the general idea of ​​decorating all the rooms of the house, or highlight and do something radically new.
Apply abstraction or plot to the walls, which will remind you of something pleasant.
For example, of a summer vacation, pleasantly warming in the winter, cold period.
Or depict reproductions of famous paintings on the walls that will favorably emphasize the dignity of your living room.
Bedroom mural ideas
Particular attention should be paid to the mural design of the walls in the bedroom.
Because the right tone and pattern is the basis of comfort in your room. The best choice for wall design in the bedroom is artistic painting.
Because with its help you can achieve any desired effect, visually change the space, visually reduce or enlarge it.
The entire color balance of the bedroom depends on the correctly chosen primary color for the murals in the bedroom, which will favorably affect the well-being and nervous system of the home.
And the most suitable colors are brown, green, blue and their shades.
When choosing a blue color, you should remember that this color belongs to the "cold" range of the color palette.
And the bedroom should bring warmth and comfort, and the choice of a shade of blue should be taken carefully. Because blue stimulates intellectual activity.
You better go for the green color which has a calming effect. You can also stop at the yellow color, it carries joy and good mood.
Do not forget about the individual preferences of the residents themselves, as some like lighter colors, while others are darker.
When choosing the murals for the bedroom, it is undesirable to pick dark colors, as they have the ability to visually reduce the space.
But also remember that the design of the walls in the bedroom should not contain bright, poisonous and flashy tones.
Because your bedroom's main function is to calm, not excite the nervous system.
With the help of artistic painting, the bedroom can be filled with a landscape, plot drawings.
Also interesting in combination with the interior of any style will look reproductions of famous paintings. All this will give the bedroom comfort and individuality.
Personalized commercial wall mural designs
Commercial wallpaper murals are made specifically for wall decoration in office buildings, hotels, schools, hospitals and other institutions.
The production of wall coverings designed to serve in rather difficult conditions is carried out with the expectation that the finished product must meet minimum physical and performance characteristics. 
In particular, these recommendations include:
tension strength;
abrasion resistance;
resistance to cleaning with water, soap and various household detergents;
pollution resistance.
All existing types of commercial wallpaper comply with certain standards to varying degrees.
Some are chosen primarily for their ease of maintenance and durability, others for their high level of soundproofing, others for their excellent fire resistance, and so on. Despite their high overall performance, each type of commercial wall covering has its own "specialty".
Proper interior design is important for the successful operation of a store, beauty salon, game center, restaurant or medical institution. Here it is necessary to observe 3 main components: functionality, attractive appearance, ergonomics. Specialists develop and implement original business projects for customers of a particular institution. The atmosphere inside the premises should set up your employees for fruitful work and at the same time attract potential clients. 
Organization of a design project for commercial premises
When choosing a mural design for a café, barbershop or healthcare wall art, you need to rely not only on interesting style solutions that distinguish you from the general mass of competitors.
Because modern mural design of commercial premises stands out for its functionality and simplicity. And the probability of prompt transformation of places for personnel when changing the structure of the company is taken into account. In the design of non-residential facilities, one of the key points is to maintain a corporate style.
Requirements for the design of offices, shopping centers, catering establishments differ dramatically, since they have different purposes. For example, in shops and barbershops, you need to present goods from a favorable side, put an emphasis on corporate identity.
For bars and cafes, the main thing is a cozy atmosphere that disposes visitors to a pleasant stay, the desire to return here again.