Description
The difference between Photo mural wallpaper and ordinary wallpaper is apparent. Needless to say photo mural wallpaper are the latest trend in wall decoration with. And they have great advantages that allows you to transform a space without the need for costly renovations. Also at a relatively cheap price.
As they say, a photograph or picture is worth a thousand words. Therefore, I will show you why Photo Murals from Wallpaper Kenya are the best wall decoration you could possibly have.
I hope the landscape photo wall mural convinces you to break away from the ordinary wallpapers. And to choose something far more unique and exciting. With photo murals you can choose any theme you want.
But if you are a  nature lover I don't see any other better way you How can you capture nature to wall decoration. If you love the outdoors, there is nothing better than having a custom photo wallpaper of a wonderful view of nature.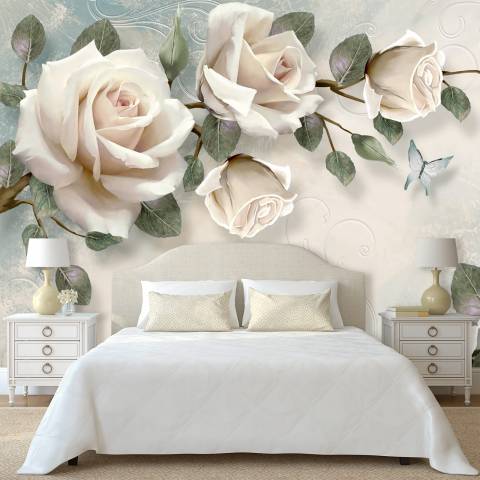 There are actually many different ways to have a touch of nature to your space. The use of photo mural wallpaper with wonderful outdoor designs is one of the best, ingenious and creative ways.
Photo mural wallpaper abstraction – space for creativity 
Abstract photo mural wallpaper is a universal element that will instantly change the familiar interior.
It is incredibly easy to create a unique environment. Even if so far you do not have any specific desires, except for the transformation of the surrounding space – a huge selection of our catalog will help you decide.
In the online store Shutterstock you can select a photo mural wallpaper with abstraction 3D and two-dimensional images. Black and white and colored, with geometric shapes and surreal patterns, bright and calm beige tones.
You just have to decide where you want to place them. And these we have already paid for you. All you have to pay us is Kenya Shillings 2000 per square meter for the whole work. And that is for the photo, the printing and installation if you are in Nairobi.
For each interior and mood – its own abstraction photo mural wallpaper
An abstract photo is very convenient in that such a photo panel does not oblige. And does not create a strict binding to it of the rest of the details in the interior.
Cubes and balls, patterns, corridors, abstract compositions and flowers are arbitrarily placed in space in the picture, at the request of the artist. You can play with such a photo panel ultramodern modern or revive the classic style.
The versatility of such plots allows:
glue murals with abstraction on the wall and also use them to decorate the ceiling

place in the interior of any room – bedroom, hall, kitchen, paste over the hall, veranda, change the décor of small rooms and large non-residential premises

create fantastic, unreal spaces, your own individual worlds and dimensions, pasting several walls or all surfaces (with such solutions, you need to be moderately careful)
develop imagination, color and spatial perception at the same time with the aesthetic taste of your children

get a fashionable element of modern design with little investment of effort and money
3d nature wallpaper
It is extremely difficult to attain a nature 3d effect unless by use of photo mural wallpaper.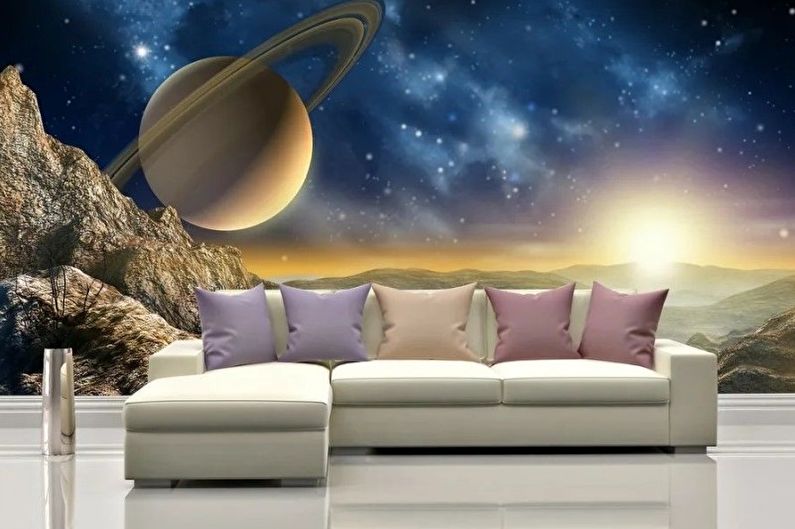 This is because manufactured, traditional wallpapers, both vintage and modern tend to fall into two categories. They are either blank, or thus flat, or they fake being three-dimensional. But they tend to fail flat at truly tricking the eye into sensing depth. However photo murals something entirely different as you can see here below.
There is something for every one in unique photo wall murals
Get something completely unique to you. Search through shutter-stock and other online resources to find a perfect wallpaper mural. There are  thousands of images for you to browse through, from Disney wallpaper, to animal prints and even a sports section.
So you're sure to find exactly what you're looking for. All our photo mural wallpaper are customized.
Therefore you have a limitless choice of photo images to adorn your walls. From water falls, trees and forests scenery, abstract art, beaches, space and more. All Wallpaper Kenya photo wallpaper murals are custom made to measure so they fit your walls perfectly.
The size alone of a full wall photo mural wallpaper makes the image eye catching. And make your images and message really pop. This demands attention from your public audience and customers-old and new.
Because photo murals wallpaper are unique, use in business settings, make a bold personal statement about your store. Well chosen and thoughtfully used photo mural, will certainly help your brand and logo make a positive impression on your customers and your other public.
The price quoted here is for supply only when printed in Kenya.
Photo murals are more than interior decoration
Photographic mural wallpaper art is picture language. In interior wall decoration it is the newest version of the oldest form of graphic communication.  And the predecessors are traditional wallpaper such as geometric wallpaper. Unlike the spoken or written word, photo murals for communication that can be internationally understood.
It is known as visual voice. A unique way to defines you. And your can also use it to define your company, and your brand. It helps you convey your message through visual stimuli. Using a distinctive visual look and feel can significantly expand the reach of your message because beautiful visuals attract people.
This, it seems to me, gives a photographic wall murals added meaning. Since photographic mural wallpaper can be so widely understood you should be concerned with whether what you have to say is worth saying.  And whether you can say it well.
Therefore, the essential purpose of photo mural wallpaper is communication. You are compelled to install photo murals either to inform, educate, entertain, reform, or share some experiences with others.
Picture murals are for your means of expression as a writer's means are words. And as a writer must choose a major field of work -journalism, creative writing, biography, advertising, etc. So a photographer must choose a specific field, each field having a specific purpose.
Information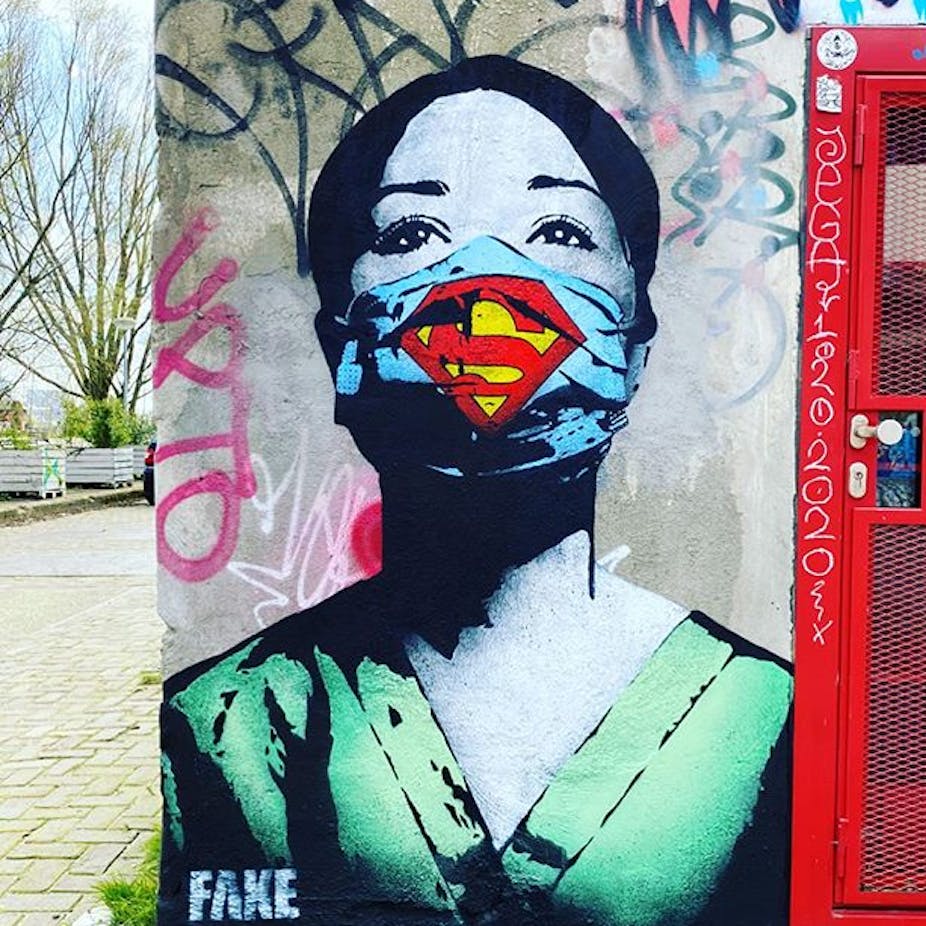 The benefits of photo mural wallpaper
At Wallpaper Kenya we consider photo mural wallpaper a real find. And here below we enumerate the benefits you will get from these wallpaper.
Photo mural wallpaper can visually expand the space if you choose a landscape with a deep perspective or a view of a metropolis with skyscrapers in black and white. And even a photo wallpaper with an individual pattern will also be good. For example, some kind of graphic image – it can be a small street of the old city or a piece of furniture.
At the same time, photomural a rather intrusive element of interior wall decoration. And the gaze will often stop at it.  and if the drawing is large, then visually it will reduce the space, "crush". Chances are that it will get annoying over time.
Therefore, you need to choose a drawing with caution, wallpaper is not a picture that can be outweighed.
1. Individualization of the interior.
Photo wall murals are an easy way to add personality to the atmosphere, to add an original touch. If desired, you can use your own photographs or drawings to print on photo wallpapers.
2. Visual change in space.
Correctly selected wallpaper will visually expand the boundaries of the room, help to visually raise or lower the ceilings, and correct the perception of a room that is too elongated.
3. Bright accent.
With the help of photo wallpaper, it is easy to place accents in the room, highlight one or more walls, or add a colored spot to the interior.
4. Assistance in zoning.
Well-chosen photo mural wallpapers are excellent assistants in space zoning, which is especially important for spacious rooms and studio apartments.
5. Thematic design.
Natural landscapes will fit into the eco-style interior, and the views of Nairobi will be an excellent addition to the Kenyan motives.
Due to the photo mural wallpaper, you can focus on the chosen furnishing style or on a specific design theme.
Click on the links here below to access some of the highly demanded photo mural wallpaper images or artwork
Wallpaper Kenya digital photo wallpaper collection from Shutterstock offers a remarkable range of digitally printed murals and includes high-resolution images on all subjects under heaven and earth.
Some of these are landscapes and animal motifs. Textures as well as art deco and graphic designs.
In addition, you will find atmospheric black-and-white photographs. As well as imposing panoramic images, you will find the highway in this collection. Also here views the mountains that you have always wanted to climb. 
If you like, we also have realistic photographs of the lion that cannot jump off the wall. And photo mural wallpaper images of meadows that you would like to lie in every afternoon.  Or birch forests that are green all year round.
In addition, find photo wallpaper artworks with abstract motifs, some of which are reminiscent of the old kaleidoscope through which we loved to look in our childhood days.
All in all, the photo wallpaper murals are wonderful eye-catchers that make your walls unique! Browse through the variety of murals and let yourself be carried away by the endless possibilities!