Description
Using Pink Wallpaper for wall aesthetics
Use pink wallpaper to decorate the walls as a great solution to positively impact the room.
In so doing you will create a relaxing space, relieving stress and tension.
First were the pink bathrooms, being the protagonist of wallpaper.
Then came the upholstery and now we can see it in practically any space and the house.
The key to the success of pink is probably found in its delicacy and the touch of warmth that it brings to any space.
Pink no longer has to be associated with femininity or "girl" rooms.
For instance, a dark pink wallpaper in a bedroom or the living room creates an atmosphere full of strong emotions and charm.
On the other hand, a light pink wallpaper in the children's bedroom or playroom helps to spread feelings of love, playfulness, and respect.
It is just the right wallpaper for a clean and tidy visual effect.
To create an elegant and contemporary look, wallpaper Kenya recommends you combine this wallpaper with white or gray furniture.
The secret is knowing how to combine it without saturating it.
A single object in this color would be more than enough.
In this way, it will become the protagonist of the space.
Pink flamingos are very trendy in interior decoration because of their elegant and sophisticated appearance.
Soft brushstrokes allow you to appreciate the smallest details of this Flamingo Pattern Wallpaper.
Add depth and elegance to your walls with its attractive nuances of pink, coral, salmon, and peach.
If you like minimalist style, this unique wallpaper will impress in most spaces, the living room, bedroom, or bathroom.
Why is cute pink for girls and blue for boys?
Whether we agree or not, we all have in our heads that pink wallpaper is for girls and blue for boys.
It is a relationship that has defined trends in fashion, toys, and many other things.
There is a great tendency to use color to differentiate what is of one gender or another.
But have you ever wondered why there is this relationship between color and gender?
What explains such a subjective question?
Is it real that girls like pink wallpaper and boys blue or is it something imposed?
You might not know but associating a color with gender is arbitrary.
This has only been with us for about 30 years.
Before, there was no direct relationship between colors and gender.
And if we could somehow define the common use of colors according to men and women, in the past it was opposite to today.
That is, blue was more worn by women and pink by men.
But on the other hand, there have been some studies that found gender differences.
One study in 1970 found that females showed a greater preference for warm colors than males and males showed a greater preference for cool colors than females.
A 2003 study found that girls significantly preferred pink, purple, and red more than boys.
And boys showed a greater preference than girls for black, blue, brown, green, and white.
An even more recent study in 2007 found that girls preferred more red hues and disliked more green hues.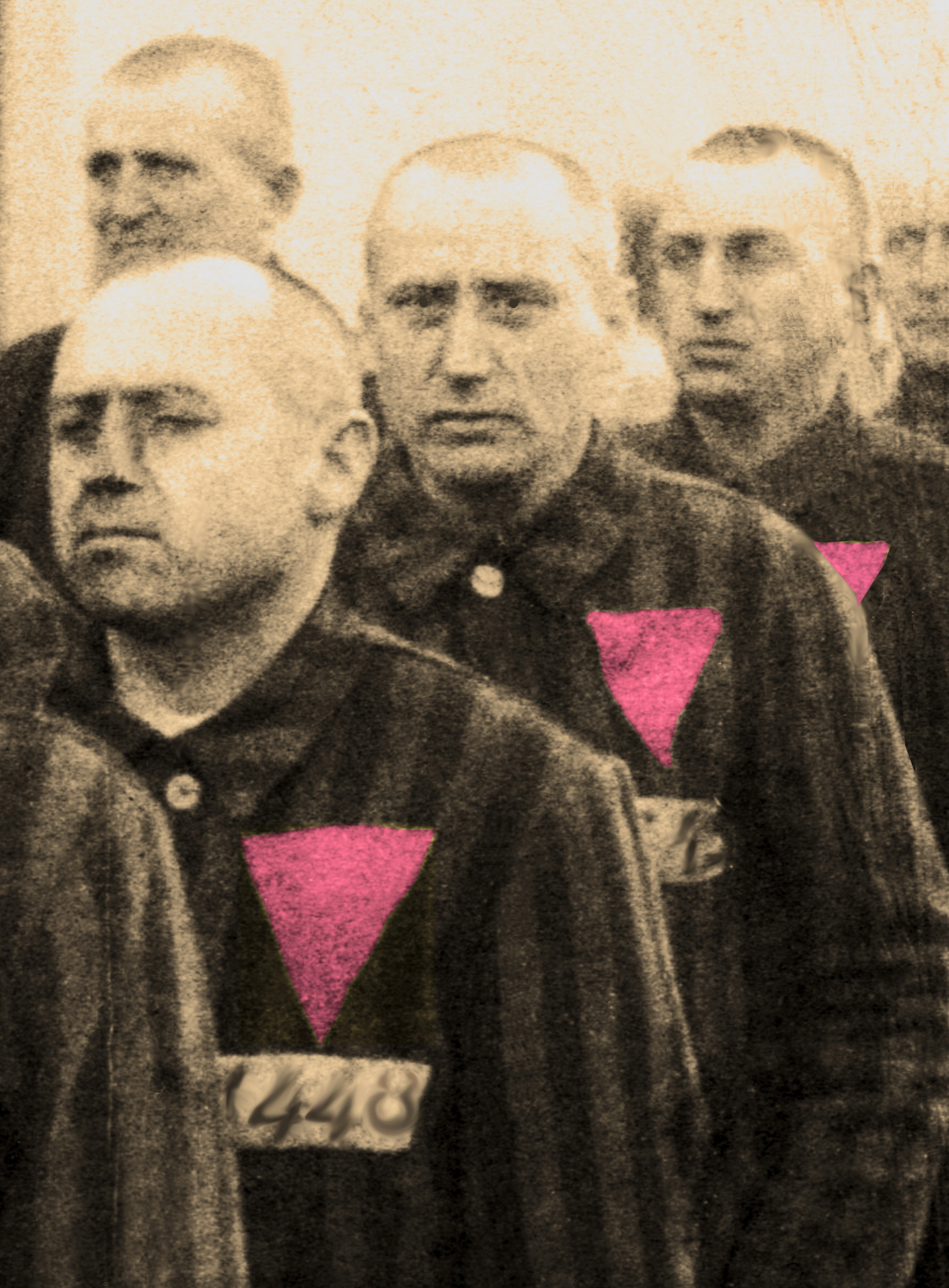 Starting in the 1940s, it seems that for some unknown reason, the big children's fashion brands unanimously decided that pink would be for girls and blue for boys.
We can theorize that the society of the time identified dark tones with war and therefore with the men who were on the front lines.
Or that in concentration camps homosexuals were labeled with a pink triangle. 
Floral Pink
Can you possibly find another wall decoration more beautiful than a chain of beautiful floral wallpaper?
And don't you think this pink floral wallpaper will fit right into any room in your home?
Be it your bedroom, bathroom, kitchen, living room, or dining room and will brighten up the day for anyone in its presence.
You will be delighted to know how easy it is to apply this wallpaper and others like it on your walls.
Pink rose wallpaper 
The girl's room in pink rose wallpaper is a classic.
You may like it more or less but the truth is that pink roses are a very feminine color that boys usually reject but girls adore.
But do not use pink roses in excess. 
A floral mural on a single wall in the children's room can be a good idea.
Because it gives it a personal touch without overloading it.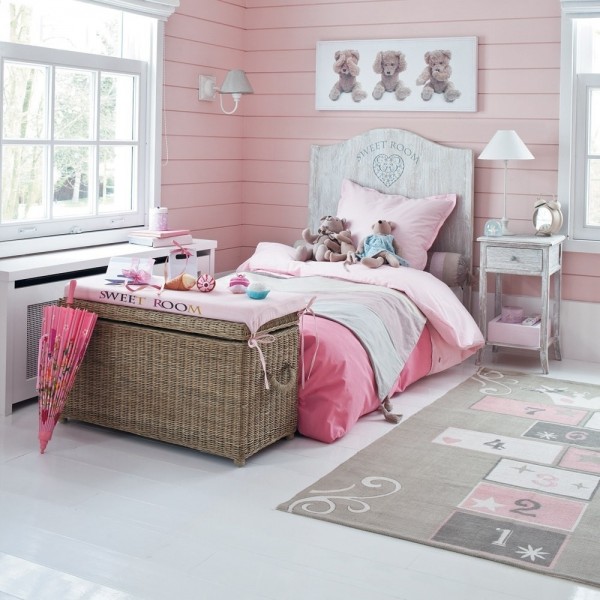 The rooms that combine white and wood details are also very good, giving it romantic country air.
For this, it is important to choose floral quilts that accompany the style.
Pink polka dots wallpaper
Polka dots wallpaper designs are a classic in-home nursery decoration.
Their ease of adapting to any style makes them the perfect companion to bring a touch of joy and color.
Join this decorative trend and become the envy of all with this type of wallpaper.
And there are many ways in which you can decorate your walls with circles.
Wallpaper in the form of polka dots gives a very casual and childish look (it is perfect for children's rooms).
But with a large circle in some elegant color, it turns your wall into a canvas and a demonstration of intentions.
Is there anything more daring than a large rose quartz circle in the middle of the room?
 A dose of geometric minimalism that will not go unnoticed.
Pink wallpaper for bathroom and kitchen walls
If you are looking for pink wallpaper for bathroom or kitchen walls, even go for 3d foam or contact paper. Both 3d foam wall panels and contact paper are self-adhesive and removable. You peel off the adhesive backing paper and stick to any dry flat surface. No extra glue or tool is needed.
Features of pink 3d foam wall panels
It is self-adhesive and removable. You only need to peel off the adhesive backing paper and stick to any dry flat surface. And therefore you need no extra glue or tool.
Furthermore you can easily remove it without damaging the surface, and has no residue. And because it is soft foam wallpaper it is also anti-collision.
As well as soft foam reducing noise, it offers safety and environmental protection. The 3d brick wallpaper texture is good decoration for your wall.
Characteristic of pink contact paper
Self Adhesive vinyl wallpaper for walls as well as furniture. You just peel and stick

Removable furniture paper that sticks to any smooth, flat surface. You will find it perfect for DIY projects and ideal for rental or home décor.

Peel and stick contact paper is easy to apply, removable, waterproof, and easy to clean.
This product should NOT be applied to textured walls. You can only apply it on smooth, clean, dry and painted surfaces. Please read the step-by-step instructions for installing peel and stick contact before applying.
self adhesive light wood vinyl wallpaper size:45CMX10M