Description
Alone, romantic wallpaper for bedroom is not enough. Because a bedroom is a place that should be cozy, warm, and conducive to relaxation.
And therefore worth furnishing a bedroom in a romantic style at home too.
What is special about a romantic bedroom? The design options throughout this page will help you stay on topic!
The meaning of the term "romantic" is very broad and refers not only to behavior patterns but also to design features.
Today, romanticism is understood as something filled with love, idyllic, and somewhat idealized.
This is what a romantic bedroom should be.
A very important element of a properly furnished romantic bedroom is, of course, the color of the wallpaper and accessories.
Romantic wallpaper gives the room the desired character and creates a romantic atmosphere.
In most designs, you'll see pastel colors ranging from pinks, purples, and blues, to aquamarines and mints.
A romantic bedroom should not lack white accessories as well.
However, it is worth remembering that the above romantic wallpaper colors are not a requirement.
The peculiarity of interior design is that everyone can adapt it to their own tastes.
Therefore, if you want to deviate from classical romanticism, but at the same time remain within the framework of this stylistic trend, you can bet on less obvious solutions.
An interesting option is an all-white bedroom with a few accessories in a different color.
It all depends on the effect you want to get.
Other ideas of romantic wallpaper for the bedroom
What are your ideas for romantic wallpaper for bedroom wall designs?
I am asking you because if you have a particular design in mind we can make it.
I think the best romantic wallpaper for
bedroom walls
is custom wallpaper murals.
After all, what is the real meaning of romantic wallpaper?
See the
definition
of being romantic, according to the Collins English Dictionary.
And so, it is up to you to let us know what kind of wallpaper design will make your
companion
feel special and loved.
We will source designs for you for any
theme
you like.
Use light tones
There are a wide variety of ways to give romantic wallpaper for bedroom aesthetics.
The idea is wallpaper in neutral and light colors.
Romanticism in wallpaper art starts with a neutral color palette of soft earth tones or light pastels to soften the room.
Popular options include white or cream, shades of light purple, and dusty pink.
White color combined with pastel shades such as pink or yellow will give it a well-accented romantic look.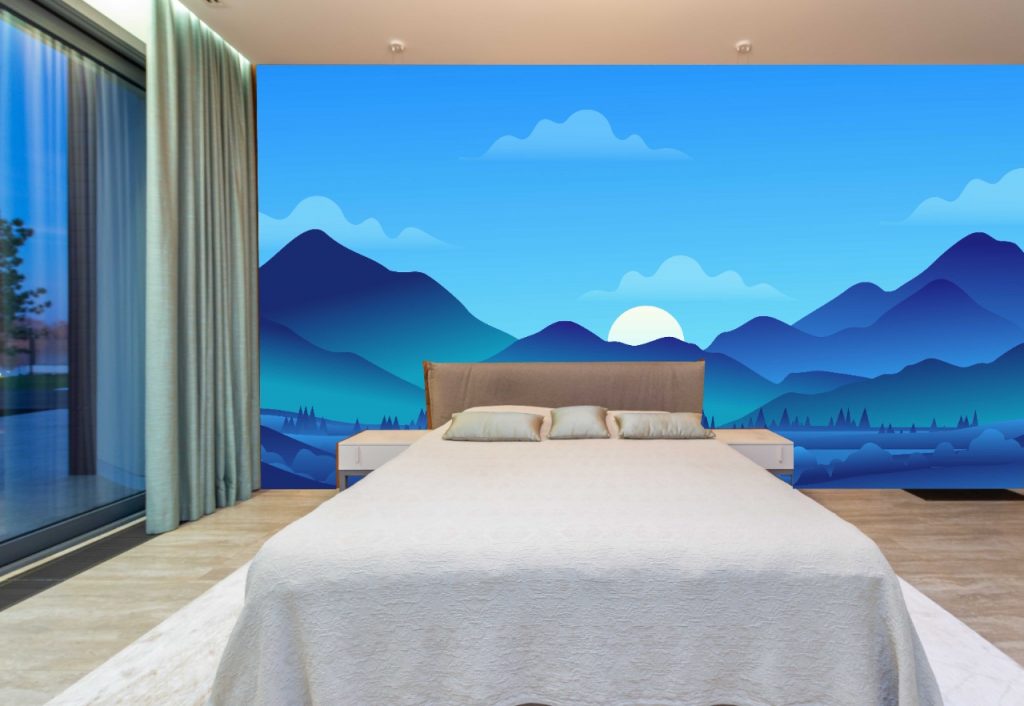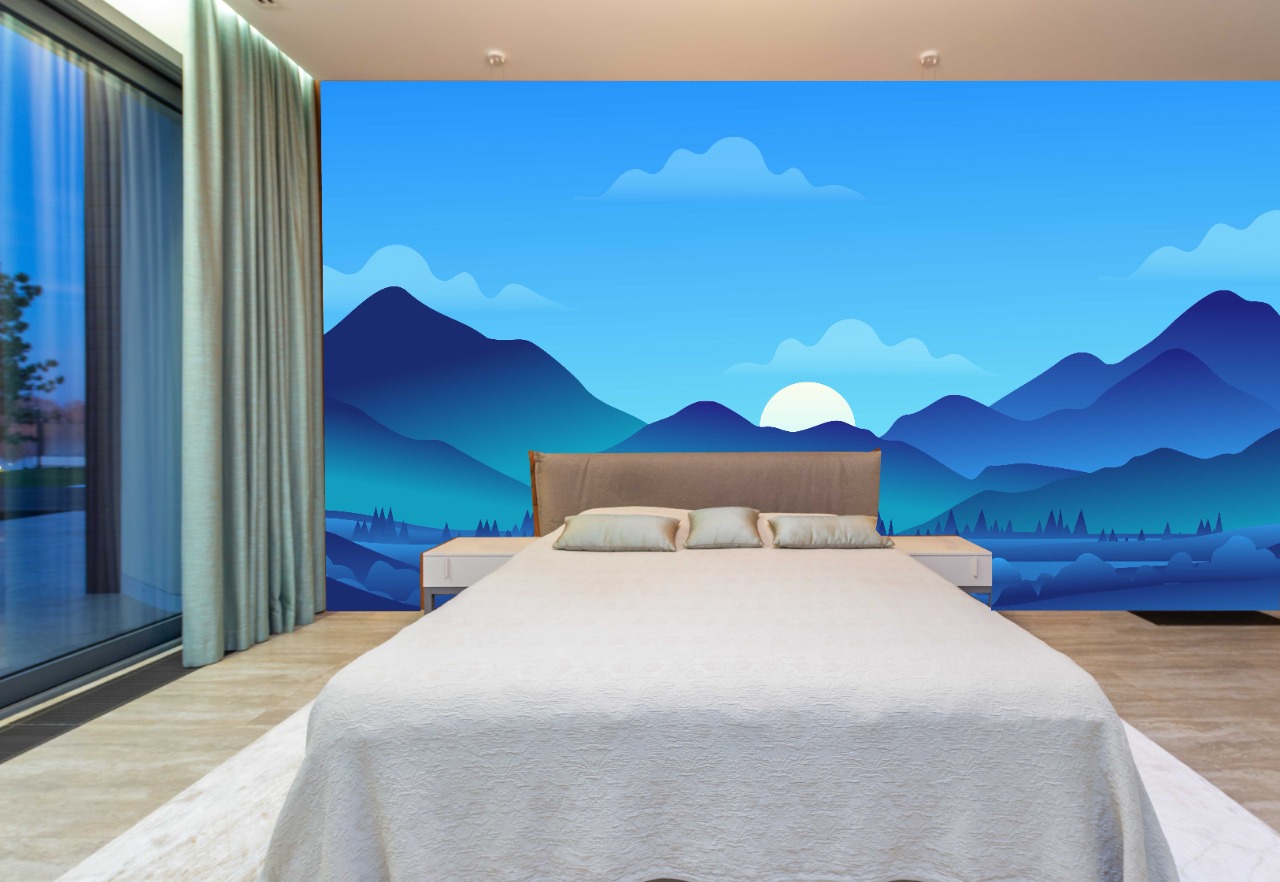 By themselves, however, these hues on your walls will not determine the romantic aesthetic in your home. 
You will have to combine the different elements of interior decoration. But don't worry about that. We will take care of it.
If you like animal motifs, exotic or country, they are a trend.
You can have birds, butterflies, and dragonflies perch on the headboard wall capturing all the attention.
These are ideal for creating relaxing, and feminine atmospheres.
The natural tones are perfect for a romantic bedroom.
Because they are enveloping and soft and the environment is conducive to relaxing and falling asleep.
Go for shades of white, beige, sand, and cream enhanced with, for example, a touch of brown.
It goes without saying that what may be romantic wallpaper bedroom walls of a young couple may be vulgar to an older couple.
And that the romantic fantasy of nursery children is different from that of teenagers.
Here are some romantic wallpaper mural ideas for different types of bedrooms:
A couple's bedroom
You can choose from a variety of romantic wallpaper murals such as floral patterns, abstract designs, or even scenic views that can create a cozy and intimate atmosphere.
Some popular choices include murals with heart-shaped designs or murals with quotes about love.
Master bedroom
You can choose from a variety of wallpaper murals that can create a relaxing and romantic atmosphere such as murals with scenic views, floral patterns, or abstract designs.
Some popular choices include murals with quotes about love or murals with heart-shaped designs.
Hotel room
You can choose from a variety of wallpaper murals that can create a luxurious and romantic atmosphere such as murals with scenic views, floral patterns, or abstract designs.
Some popular choices include murals with quotes about love or murals with heart-shaped designs.
Pop Art
Every person associates pop art of romantic wallpaper for bedroom walls with the most brilliant artist, designer, and writer – Andy Warhol.
It was his famous painting "Marilyn Monroe", made in the style of pop art, that gave rise to the Pop Art Movement.
Associating design with the realm of art, you can achieve expressiveness in any bedroom or interior.
Romantic Pop Art wallpaper for bedrooms is great for those who cannot live without brightness and aggressiveness. And those who appreciate old things that have passed through for many years.
If you decide to make a romantic bedroom wallpaper in this style, you need to know that it can be done in different styles.
For instance in a minimalist style with a bed and one picture. Or in a rather cluttered style with a lot of posters and pieces of furniture.
Wallpaper in such a room is suitable for a pastel palette. Because they must be combined with the rest of the furniture.
The contrasting range will also fit perfectly, in it the wallpaper can have, for example, red and brown shades in combination with brown furniture.
It is impossible not to pay special attention to the monochrome palette, wallpapers that have simple and light colors will make the room more romantic, comfortable, and calm.
Love heart romantic wallpaper for the bedroom
You might also find as most people do, the love heart a romantic wallpaper for bedroom walls.
Pink heart wallpaper for the bedroom
love birds: couples wallpaper murals
Love birds are another romantic wallpaper for bedroom wall design.

silhouette of birds in a heart shape on a pastel background.
First of all, your bedroom should reflect your relationship with your partner or, if you're single, your personality.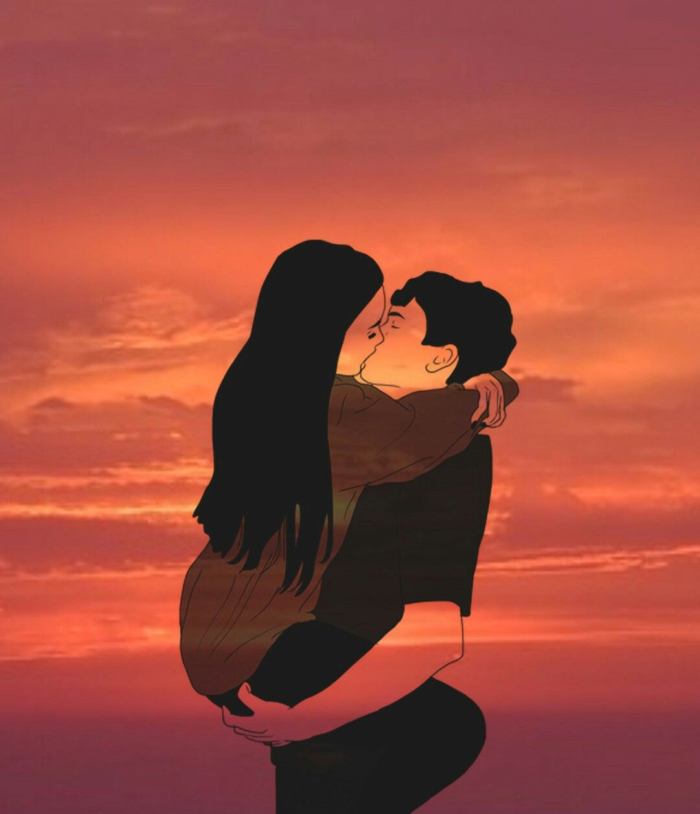 Choose photos of you as a couple and we will make your bedroom wallpaper out of them. A photo of when you were on vacation, at your wedding, etc.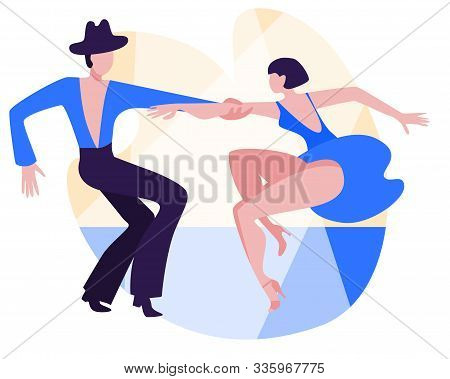 Reconnect with who you are as a couple and rest from your responsibilities. This will make you feel more romantically in tune and more open to reconnecting with each other.
And for the master bedroom, you can choose adults-only wallpaper if you like.
But remember simplicity and order will make your bedroom an elegant piece. For bedding, choose comfort with soft sheets and pillows.
The light must be dimmable. Keep your general lighting as well, but consider adding more intimate lamps, or even installing some candles on the furniture.
For simplicity, we advise against wallpapering the entire room with patterned wallpaper.
It could be too much. Limit yourself to one wall, and wallpaper the rest of the walls with plain wallpaper or paint.
Romantic floral wallpaper for the bedroom
Flowers are the most characteristic visual element of romantic wallpaper for bedroom walls.
Instead, show your passions and how interesting you are! If you love nature, install a floral mural behind the headboard of your bed.
Depending on your tastes and your personality you can choose from a wide variety of romantic wallpaper.
From simple wallpapers in shades of pink and cream to wallpapers full of flowers and butterflies.
But if you love dancing mount a ballet painting on the wall to show your love of dance.
Or show your passion for music by displaying your guitar or saxophone. But focus on one or two interests at most, otherwise, it can get a bit overwhelming.
romantic wallpaper for bedroom wall design ideas
A mural from the "Romantic wallpaper for bedroom walls" category is suitable for all people who experience sensual tenderness and want to display it in their interior.
These wallpapers are perfect for your bedroom.
romantic good morning images
The walls in the most intimate place in the apartment are a very sensitive and important moment. A selection of romantic good morning images from this category will appeal to all sensual natures who want to diversify their lives.

romantic pictures
The color scheme ranges from light pink to deep burgundy and scarlet, while the textures emphasize the love relationship between people.
romantic love heart wallpaper for the bedroom
It is not necessary to limit yourself to love topics, because this selection of images is also suitable for children, because. includes cute hearts and drawings.

romantic couple wallpaper

kiss wallpaper

romantic anime wallpaper
Anime romantic wallpaper for bedroom walls is so aesthetically pleasing and concise that your sleep will be even more restful, and spending time in the bedroom even more enjoyable.

romantic doll couple wallpaper

Forest wallpaper for the bedroom
romantic couple in rain wallpaper
love romantic rose wallpaper
romantic couple painting wallpaper
black romantic wallpaper
romantic images with quotes
night romantic wallpaper
Couples wall art
You are most likely in a relationship.
And if so, you have a couple's bedroom.
Why not look at our couple's wall art?
romantic couple on beach wallpaper
dark romantic wallpaper
romantic kiss wallpapers
matching wallpaper and bedding
romantic full moon wallpaper
purple wallpaper for  the bedroom
Romantic wallpaper for children's bedroom
Good morning romantic wallpaper for bedroom walls of a nursery 
love wallpapers
romantic night wallpaper
Teddy bear nursery wallpaper mural
romantic flowers
Princess Cinderella wallpaper for girls' bedroom
romantic beach wallpaper
Rose romantic wallpaper mural
romantic doll couple wallpaper
3D Romantic wallpaper for bedroom walls
Fortunately, today the choice of interesting custom designs for romantic wallpaper for bedroom walls is so wide that surely everyone will find even realistic 3D multi-colored models.
However, if you have a problem with the right choice, then you should consider these two main options:
– The first (definitely more popular) is that you choose colors that are supposed to match each other.
For example powder pink to light grey, bottled green to black, subtle blue to white, or fuchsia to light green (this last combination is quite bold ).
– Supporters of the second option, who want to make something crazy, are in the minority.
You are trying to adjust the color scheme depending on the contrast.
These are often color combinations that are extremely bold, unusual, and nowhere else – and you have to admit they can stand out!
Once you figure out which color scheme you want in your bedroom, then focus on the designs that are most popular lately.
And there are some interesting 3D wallpaper trends worth noting.
3d floral wallpaper
Romantic 3D and realistic floral wallpaper murals will enrich your bedroom with great delicacy and sophistication.
And good, because they just work well in the bedroom.
It is worth mounting a design on the wall of beautiful 3D roses, colorful tulips, or magnificent freesias. Surely such rooms guarantee a great night's sleep!
Realistic landscape murals
Maybe your idea of a romantic wallpaper for bedroom walls a beautiful 3D landscape appears on the wall. Very well.
Wallpaper Kenya has plenty of these for you. It is of course the choice that best suits the taste of your household.
If you are a green lover create a beautiful forest. And if you love red, green, blue, or purple choose a beautiful summer meadow.
If you prefer rudeness, autumn trees are your best choice. White in combination with a slight addition of grey, and possibly green, will appear on the wall surface if you choose a typical winter copy.
Anything you want is possible with custom-made wallpaper murals.