Description
The rose flower wallpaper is stunning wallpaper on trend and will add a contemporary feel to your interior with a fabulous accent wall.
Such murals are often chosen for girls and feminine bedrooms.
But they are quite suitable for decorating the kitchen, and even for the hallway.
After all, the variety of colors of rose wallpaper designs and the number of their interpretations are amazing. 
And for interiors, decorated antiques, and rooms that have a modern style, you can choose your own pink wallpaper from a slightly dusty tea rose to extravagant fuchsia.
In the selection of styles, the coatings will be most appropriate in such interior solutions as Provence and Oriental styles.
True, in the first case, muted tones are used, and in the second, bright red additions are chosen.
It all depends on what type of shades you will combine this material with.
It is always good to know the symbolic meanings associated with your rose flower wallpaper.
Decorating with different colored roses
Some of the most common patterns of wall decor are rose flower wallpaper and other floral motifs.
There is nothing surprising in this because the flowers are so attractive, beautiful, and diverse.
And besides, they always have a positive effect and cheer us up.
So why not take the opportunity to enjoy them all the time, and not just from time to time in your vase on the table?
Allow your guests to walk through flower fields with a white rose flower wall décor. After all, no one can resist a flower wall backdrop.
The petals and shape of the white roses actually DO mean something. White roses hold symbols of peace, innocence, and love.
No white rose wedding, in fact, will be the same without their appearance!
Get innovative and create a lush passage for your guests with a red rose wallpaper mural.
Choose a  soft shade to walk across and elegant to look at!
Now add some floral bloom everywhere with pink rose wallpaper– that looks like a real flower with its 3-D appearance.
Your guests will be amazed to see its realistic petals and dew that have been crafted masterfully. It will look perfect on your walls, arches, and aisle.
Of course, the choice of a floral pattern, like any other, must be approached with all responsibility. Take into account both the size and density of the pattern itself.
As well as the area and the level of illumination of the room. 
After all, it is important that the pattern and color are light, refreshing, and do not put pressure on the eyes, and do not make the room heavy and bulky.
At Wallpaper Kenya we believe in offering high-quality material to our customers.
3d Custom Rose Flower Wallpaper
Wallpaper Kenya customizes large 3D Rose Floral Wallpaper Murals. But not only rose flowers.
If you give us any image, artwork, or pictures in high resolution we can reproduce it for you.
That means you get exactly what you want without compromise.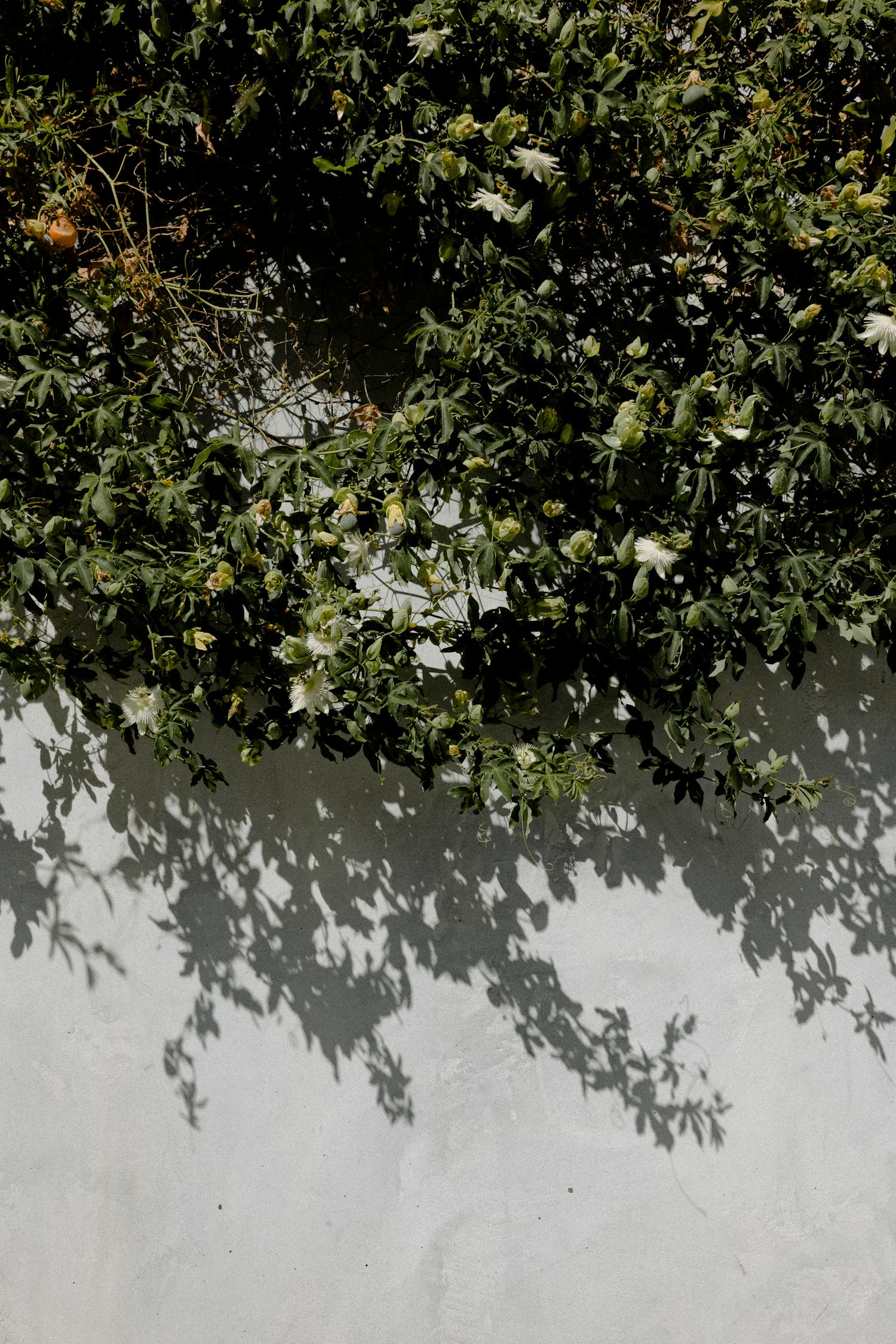 We do it on one sheet of high-tensile silk fabric. Therefore you are sure to get high-quality, reliable, and durable wallpaper.
And you have an endless choice of diverse vivid or subtle colors and patterns as you like.
As long as you provide us with a high-definition picture, all can be customized.
We welcome you to visit us and choose.
We will be happy to help you choose a suitable one for your living room, bedroom, dining room, study, or office wall decoration.
The rose flower wallpaper symbolizes love, passion, and beauty.
The ancient Greeks and Romans associated roses with the goddesses of love and beauty – Aphrodite and Venus. 
With the help of these celestial flowers, feelings were expressed without using words.
The Language of Rose Flowers
Colors have always been of great importance to culture.
In ancient Egypt, it was believed that the various colors of the sun came from the gods and carried a specific message.
The Chinese valued the color gold – once intended only for the emperor.
Red was considered the color of power and privilege by the Romans, while the Greeks decorated their robes, houses, and works with dark green and shades of blue.
Poles attribute the greatest importance to national colors – white and red, while in everyday life we ​​prefer subdued, pastel, and bright colors.
The meaning is therefore attributed not only to the species of flowers but also to their colors.
It is important that the color of the roses is appropriately matched to the occasion, preferences, and personality of the recipient and the intentions of the giver.
The meaning of the colors of flowers is, of course, conventional. but it is worth knowing they convey a message from the heart in an original way.
What do the colors of rose flower wallpapers mean?
The power of expression and symbolism of rose flower wallpaper is undoubtedly enormous.
The rose flower is loved by almost everyone, which makes it the most willingly given floral gift.
Roses are found all over the world and a hidden meaning has been attributed to them for thousands of years.
These exceptionally beautiful and graceful flowers can vary both in color and shade.
The most popular colors of roses are red, pink, cream, yellow, tea, and white, but you can also find flowers in less obvious colors.
To ensure that your bouquet is received correctly, it is important to know the meaning of the colors of the roses.
Attributing meanings to rose wallpaper colors
Rose flowers have inspired people over the ages to develop a language of roses.
This we do by attributing meanings to color and other characteristics of the rose flower such as genre.
Traditionally, the rose is gifted on Valentine's Day as the flower of love.
When you consciously choose a certain color for your rose flower wallpaper, you bring a whole new depth to the symbolism of your interior décor.
A red rose wallpaper conveys deep emotions – be it love, longing, or desire.
White is the color of purity, chastity, and innocence. Hence white rose follows suit.
You will usually find interior designers use light pink rose wallpaper in baby nurseries as light pink rose blooms are indicative of sweetness and innocence.
Deep pink rose blooms convey deep gratitude and appreciation. Pink rose wallpapers also connote elegance and grace.
Decorating with Pink Rose Wallpaper
Hang Pink Rose Flower Wallpaper as a focal point in your bedroom or living room.
And combine it with a plain wallpaper in one of the shades on it.
Likewise, the pink rose floral wallpaper is a very suitable color to combine plain white, grey, and pastel tones even with some of its more intense tones. Such as fuchsia pink.
You will find its beauty in the embellished concrete structure and its suffused intricate details. A striking wall decoration that is finished in soft, authentic shades of pink roses.
You that Pink is the color of love. It is synonymous with romanticism, femininity, tenderness, and delicacy. The Pink Rose Flower is associated with innocence and transmits energy without being aggressive.
Take away loneliness and awaken your emotions with this Pink Rose Wallpaper. A pink rose floral wallpaper invites us to think positively.
In contemporary decoration, the pink rose has been acquiring an increasingly leading role. We recommend you hang it not only in children's bedrooms but in all kinds of rooms in the home.
Hang it in the living room, kitchen, or bathroom. The pink rose color guarantees the warmth of any room, especially when we apply it to a dimly lit area.
Part of its success in decoration is due to the rise of vintage fashion, which is causing a sensation in international design.
However, the pink rose can be used in many other decorative styles such as romantic, retro, childish, or Nordic. It all depends on the intensity of the tone you choose.
White roses
White is the color of purity, innocence, and respect. What does a white rose mean? It represents, above all, first love – beautiful, pure, and innocent.
A bouquet of white roses is the most common wedding theme to bring happiness to the bride. White roses also symbolize virginity and loyalty.
If you receive a white rose, the giver is sure to have pure, honest intentions. You can trust her and expect noble intentions.
Yellow roses
What do yellow roses mean? Even in the 19th century, these beautiful flowers symbolized negative feelings – jealousy, betrayal, or deception.
Today, the meaning of the yellow rose has changed. It usually symbolizes platonic feelings, friendship, joy, and willingness to help. Like the rays of the sun, it warms the heart and stimulates action.
Yellow roses presented in a bouquet also express spontaneity, and brighter shades – solidarity and friendship forever hosted in memory.
If you want to emphasize friendly intentions or appreciate the hospitality of the hosts, give them yellow roses.
Orange and tea roses
Orange is a color with a neutral but positive meaning. So what do orange roses mean? They are a symbol of sympathy, joy, and friendship.
Tea roses also reflect energy, enthusiasm, zeal, and pride. A bouquet of tea roses is the perfect gift when you want to express gratitude, emphasize fruitful cooperation, or thank you for your time.
Perfect for friends, relatives, and colleagues. If, on the other hand, a man gives a woman orange roses, she can expect that friendship will soon develop into a deeper feeling.
Red roses – meaning
Probably everyone knows what a red rose means. Throughout the world, it symbolizes the most beautiful, hottest, and most wonderful of feelings – love.
Red roses also signify passion, courage, and lust.
It is well known that the red rose flower is most often given on the occasion of Saint Valentine's Day, i.e. Valentine's Day.
In the case of the meaning of red roses, it is also worth paying attention to the shade of red. Because contrary to appearances, it is of great importance.
Intense red is associated with drama and pain, carmine shade is erotic fantasies, and cardinal red – is attraction and interest.
Red roses with a magenta shade express fiery desire and great desire, and purple rose petals are a symbol of eternal, everlasting love.
Blue roses – meaning
The blue color of roses means hopes and dreams and the first emotions accompanying the birth of love. This unique color is associated with magical powers and the associated caution, discretion, and secrecy.
What else do blue roses mean? The great hope for new solutions and faith that the dream will come true.
It is therefore worth giving a blue rose flower on the first date or when you want to introduce some magic, mystery, and unique energy to the relationship.
Violet rose
Purple roses stand for love at first sight, majesty, and enchantment. Flowers of this color are hard to come by, so the recipient can be sure that for the giver it is very important and worth all the best.
What else do purple roses mean? It is also a way to make an electrifying impression, add splendor to a celebration, or crown a special moment. This flower is also a perfect gift for a first date.
Delightful Small & Large Rose Flower Wallpaper
Rose flower wallpaper with small or large flowers is a proposal for people who like accessories with floral motifs.
This is an ideal proposition for people who value classic wallpapers that never go out of fashion. Thanks to them, you can create an atmosphere in the interior conducive to rest.
Wallpaper with a floral motif looks very aesthetically pleasing. By choosing such a wall decoration, you can enjoy your favorite flowers at any time of the year. Floral wallpaper is an easy way to change even the most monochromatic interior.
In the rich assortment of online stores, you will find many floral wallpapers that are willingly chosen for the bedroom or living room.
This is a great way to make the interior more cozy and harmonize with nature.
The receipts motif is available in a variety of colors, so you will surely find wallpaper in a few moments that will meet your expectations and will also perfectly match the given decor.
Timeless floral rose wallpapers
Enriched with flowers, the rose flower wallpaper from our assortment perfectly presents itself in interiors decorated in a classic and modern style.
What distinguishes them is the high quality of workmanship and unique aesthetics. Nature motifs have always been used in interior design, as they allow you to create an atmosphere that is conducive to relaxation after a hard day at work.
Wall wallpapers available in our assortment are a quick way to create an original interior design.
Depending on your taste, the floral wallpaper can be placed on one or all walls. Thanks to wallpapers, you can make the room optically larger, and you can also cover the unevenness on the walls.
Wall wallpapers are not only effective but also very practical, because depending on the type of wallpaper you choose, flowers can be used in the kitchen as well as in the bathroom.
A unique atmosphere thanks to floral wallpapers
Undoubtedly, rose flower wallpaper is a timeless classic, as are ornamental wallpapers. It is a decorative element that is very popular in interior design.
Flowers displayed on the wall of your living room or bedroom will make the space seem more cozy and graceful. Wall murals with flowers look very elegant because they represent timeless beauty.
When you decide to buy floral wallpaper, you can be sure that it will never go out of fashion. It is a unique pattern that does not age. If you care about spectacularly refreshing your interior design, reach for colorful floral wallpapers.
Thanks to them, the room will gain a new character and unique style. You can stick wallpaper with flowers wherever you want
A great way to change the interior design with rose flower wallpaper
Rose flower wallpaper is a great choice for people who want to carry out a spectacular metamorphosis. In our offer, you will find many interesting designs that will surely catch your attention.
A variety of colors will allow you to choose a wallpaper that will fully meet your expectations. Unique patterns look great on the wall and add a unique charm to the interior.
Thanks to them, you will create arrangements that will allow you to relax. Rose flower wallpapers are available in optimistic colors, which is why they evoke positive emotions.
Rose flowers on the wallpapers are presented on backgrounds in different colors. And so you can easily match them to the interior design.
By enriching the bedrooms with this type of wall decoration, you will make every morning a good start to the day.
Durable and modern rose flower wallpaper
Rose floral wallpapers are a great way to give your space a unique character. In our offer, you will find wallpapers with large flowers that will allow you to optically enlarge small spaces. They look unusually elegant and modern.
The high-tensile silk fabric wallpaper is resistant to light, thanks to which they look unique for a long time. Because the colors do not lose their intensity, and they are also resistant to scrubbing.
This makes it easy to remove dirt from them. Thanks to their structure and the use of high-quality materials, the wallpapers look very impressive. Familiarize yourself with the offer and choose floral wallpapers perfect for any interior.