Description
School wall murals are educational, and some of the most powerful tools you can use to change the world. Take a look at the Nelson Mandela, "Education is the most powerful weapon you can use to change the word" here above.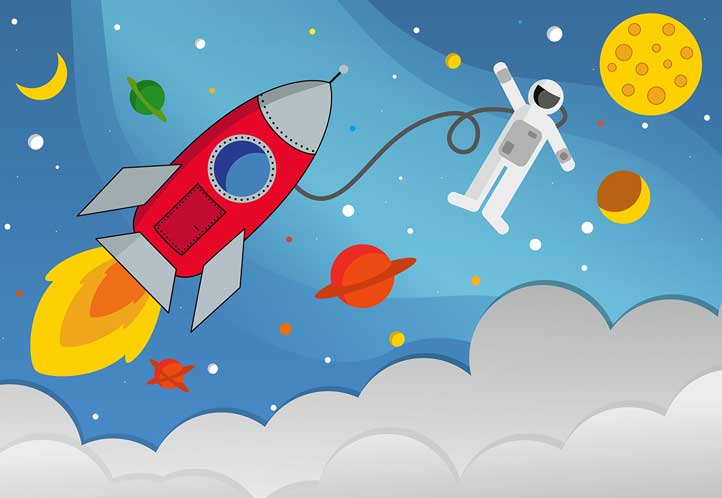 Essentially  School Wall Murals stimulate the creativity of pupils and create very happy and colorful spaces. 

Wallpaper Kenya, armed with the latest technology in mural productions, is dedicated to decorating the walls of preschool and nursery schools, kindergartens, playschools, primary to high schools.
And we do this on silk fabric custom wallpaper whose idea and theme you provide. Or if you wish, we will look for ideas and send them to you with an exact budget, based on the preferences and parameters you give us.
Because all our murals are custom made, removable and reusable, you can choose educational murals to put in the seasons of the year. So that the lessons are not dull.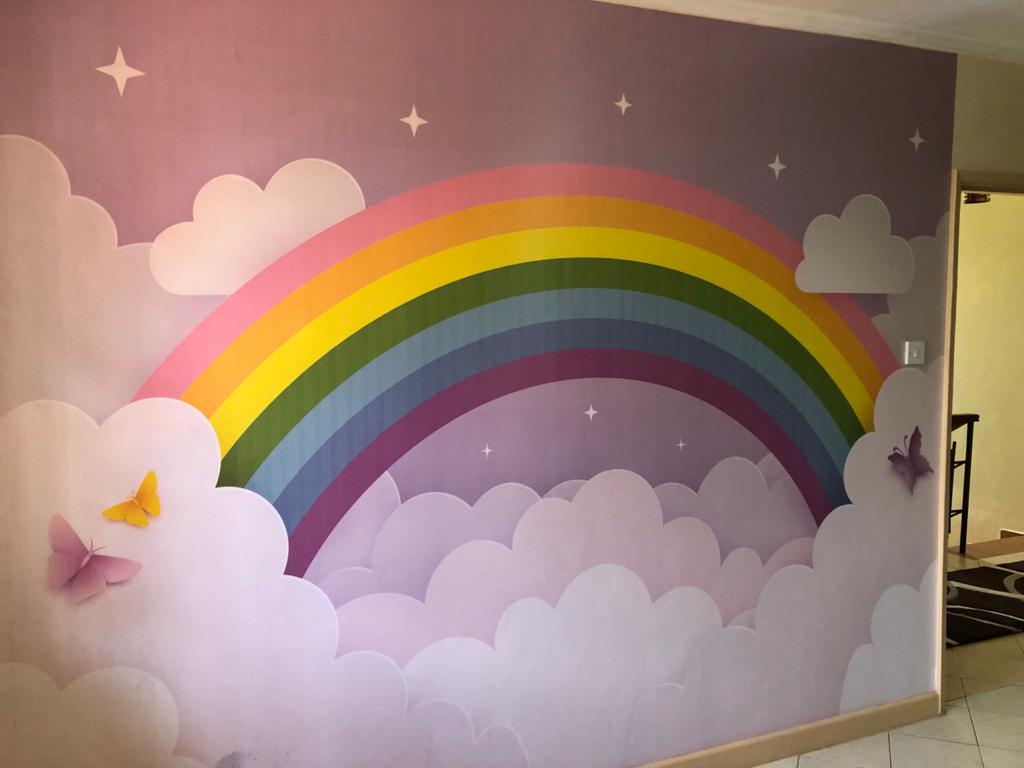 To even make a cloudy day joyful, you can clad the classroom walls with photo wallpaper murals with cheerful patterns. There are a lot of options for images.
And the color choice depends on the age of the children who are constantly studying in a particular classroom. As well as on the subject of study.
When one season is over, you can remove the mural, wash it and keep it for use next time. Isn't that a  great way to decorate the class with great utility?
The functions of Educational School Murals in a nutshell
Creating school wall murals is one of the most profound and rewarding projects in the realm of art education. And School Murals have the power to transform art programs and school communities.
Here are some more to the benefits of the finished products:
School Wall Murals Support a Natural Progression of Skills
Visual arts curriculum often builds from studies in drawing to color theory to painting and concludes with sculpture.
Countless deviations disrupt this pattern. But ultimately line leads to shape, shape leads to form, and color comes up along the way. Therefore, the progression of a visual arts course can naturally culminate with a mural.
Murals Act as an Art Advocacy Tool
The vibrant murals of buildings in modern cities are often referred to as "graffiti". Such art seems incomprehensible to many and does not fit the definition of "art".
You can even hear that "graffiti" is "when hooligans paint fences and buildings." But the world is changing and the role of "street art" has long reached a new level and is an important component of contemporary art in the highest sense of the word.
Today you cannot attribute graffiti to any musical direction, or an instrument of propaganda. In recent years, the decoration of schools' outdoor and interior walls has increasingly become a means of self-expression for schools management.
Murals are a Form of Communication.
Your dream of highlighting the individuality of your school, don't you? This you can do in various ways. One of them is the decoration of the walls with educational school murals. Today, murals are rapidly regaining their former popularity.
Educational and Classroom Wall Murals
The methodology of the educational school murals is worked on in the Learning Units that are planned during the school year. Educational murals are drawings that are in the classroom during the period of the learning unit.
Traditionally most of them were drawn and painted. But now we do it on highly durable silk fabric custom mural wallpaper that can last a few lifetimes. You know that human communication through graphics is part of our history.
Boys and girls learn to read figures before they finally learn to read the alphabet. The educational murals are intended for the Preschool Level and First Basic Cycle.
With the Educational murals the students receive many benefits; among them: They diagnose the cognitive structure of the student. And they facilitate vocabulary development.
Educational Wall Murals Enrich the Community
Several private and public schools are completely impossible to imagine without this decorative element. In modern universities, libraries art galleries, and other buildings, where it is necessary to emphasize antiquity and sophistication of taste, murals are also used. Understanding people who have aesthetic taste and value noble things actively decorate their walls with murals.
Elementary School Wallpaper Murals
Elementaryelementary school murals are for classes of pupils attending 8, 9, or 10 hours a day. If you spend that much time in one space, no doubt you'll want it to make it feel cozy and homey. And maybe even a little bit educational as well!
Classrooms are a wonderful place to decorate. Because the options are endless as children are learning the fundamentals of math, reading, and science.
Therefore make it fun and colorful, or chic and educational—it's your classroom! Check out these awesome school wallpaper mural design ideas to turn your classroom into a fun place for your students and guests!
Solids & Stripes wallpaper murals
One great option for school murals is to pick a two-tone wallpaper or to combine two solid color wallpapers into stripes. We love this idea, as it can be a simple way to incorporate teaching primary colors to your students.
Do not go too far overboard and use every single primary color or a rainbow of colors because so many vibrant colors can be overwhelming for younger students! Stick to two colors that complement each other like red and green or orange and blue, yellow and purple, or magenta and lime.
World map educational murals
World maps are an iconic piece of classroom decoration. No matter what grade your students are in, having a large, detailed map that will help them learn about the world is always beneficial!
Choose something classic like a political map or go fun and artsy with a watercolor map.
Participation
Another school wall decoration idea is picking a photo mural that shows students of your grade level participating. These visual cues can help more shy students feel comfortable sharing.
Choose something that could be familiar to your students, so they recognize that moment during the day. By picking a familiar activity, you can help them feel comfortable and know what to expect in your classroom.
School Outdoor and Indoor Play Area murals
Play area murals are a great form of school wallpaper that's more appropriate for classrooms with younger students. For example, you can install a mural that resembles a barn or house so that when the children are playing, they can use that wall as part of their space.
These visual cues can help spark and grow a child's imagination! If you have a small classroom, this is an excellent idea as it enables you to add some depth to the space.
The Alphabet Nursery School Wall Mural
We could not possibly have a list of school wallpaper ideas without including the alphabet.
Whether you choose something funky and quirky, or even if you go with a simple black and white option, you could cover an entire wall with the alphabet. Or pick a small section of the front of the classroom to install it.
This wallpaper idea will not only give your kindergarten classroom some color. But it can also function as a learning tool throughout the day.
Under the Sea, Space, and O
uter space School Wall Murals
Another excellent idea for educational school murals is to pick a subject that your students will study and choose a wallpaper mural in that subject.
If you study the journey of a caterpillar to a butterfly, install wallpaper with a butterfly pattern. Or, if you focus on space and the planets, pick a space mural such as the one here below, to show the order of the planets.
Do not forget to teach your students the song of the planets while you are at it!
Sunday school murals
Your Sunday school murals can help encourage learning while providing a safe and pleasant environment for your child to excel.
Sunday school classes are an opportunity for children to interact with other children from the same church while learning about the Bible and Christianity.  There are different ways to decorate your Sunday School room, many of which are inexpensive and simple.
And of these ways, the best way in as much as I know is custom print Sunday school murals on removable and reusable silk fabric.
Color the walls with the color of your choice. Use bright colors to stimulate the pupils mentally, such as yellow and blue. A simple mural of Joseph's coat of many colors is a very effective way to make your Sunday school classroom look new.
Primary and Secondary School Wall Murals
For Primary and Secondary School Wall Murals are essential to make the learning process more effective and interesting.
It is enough to choose a photo mural wallpaper for the nursery and very junior classes. In this case, it will be possible to achieve maximum concentration of attention and provide a quick result in the form of high marks.
But for classrooms of exact sciences, you can safely use creative accents if they correspond to the topic. And such educational murals will also be an appropriate solution for your home if you carefully study our catalog.
And of course, take into account your preferences.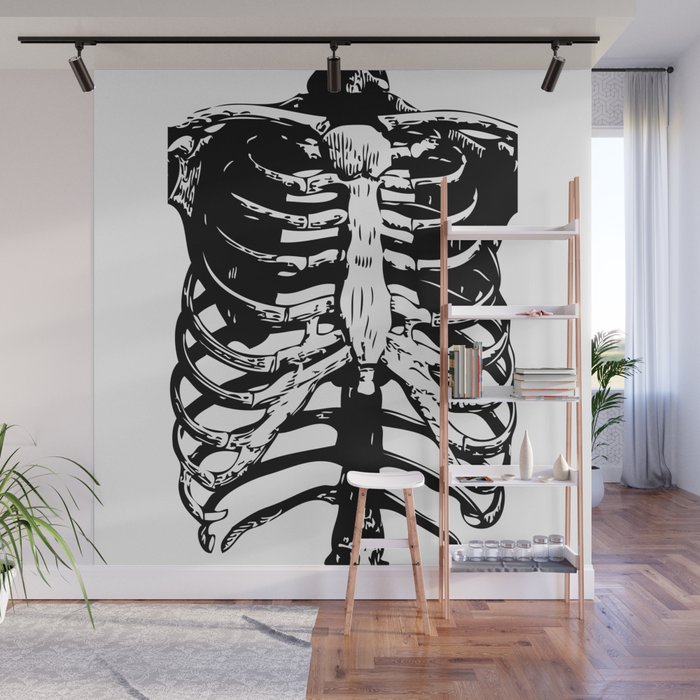 You can buy photo murals for the school with convenient visual material.
These can be periodic tables, physical formulas, and other sets of rules that will help students better remember and apply new knowledge.
Murals for schools Are Inexpensive
Educational classroom school murals can help students learn a huge number of different formulas.  At Wallpaper Kenya you will be offered the best wallpaper, thanks to which a pleasant climate will be quickly formed.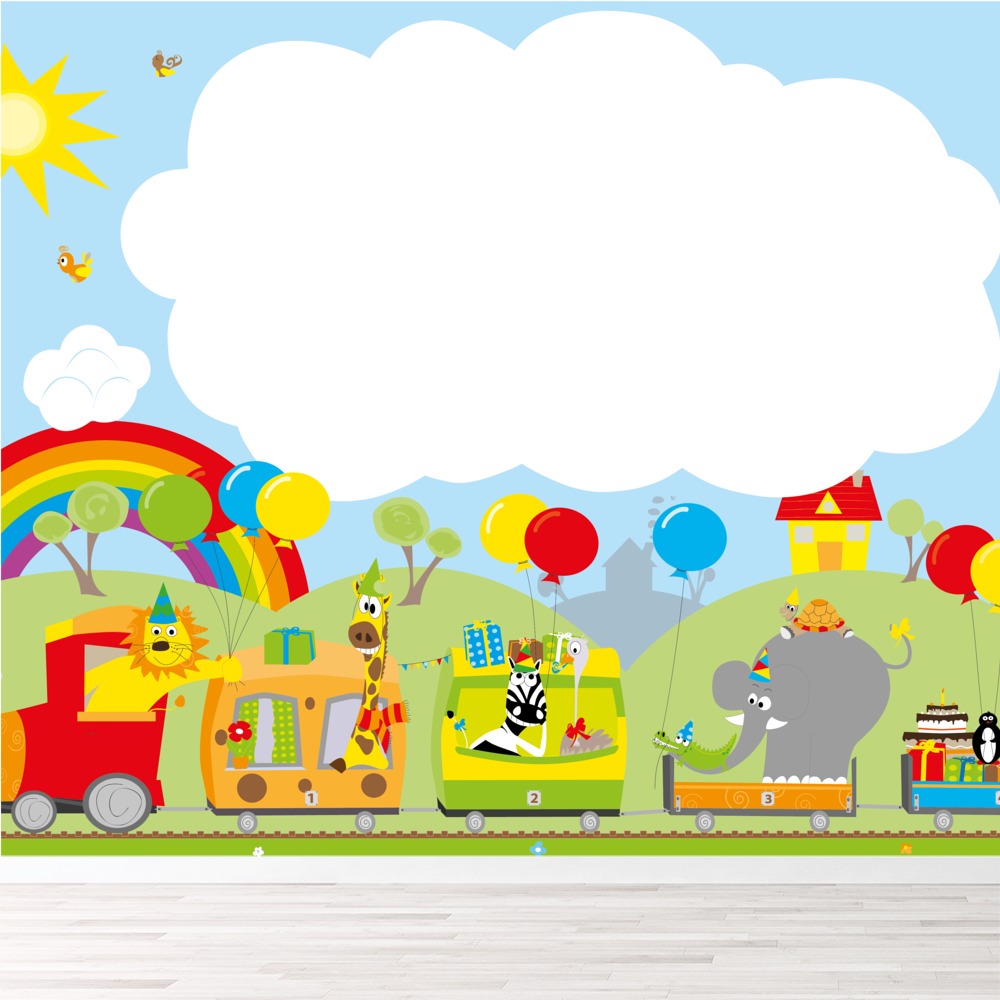 It is also important that such products are capable of providing active brain activity. On the photo wallpaper for the school, the price is such that it allows you to check this statement on your own experience. We will offer you a price that will fully meet your budget. The color palette for the bedroom is determined individually. In a child, yellow can increase interest in knowledge. It also produces digestive processes, which is especially important for the baby.
You can buy photo murals for the school right now. We strive to constantly expand the product catalog so that you can find the right option for yourself. The price purchases photomural-wallpaper an even more advantageous offer.
The art of using color on your school murals
Like safety, hygiene, or acoustics, the choice of colors for educational school murals is considered to be a determining element in learning and development. 
Various studies carried out with education professionals and designers have demonstrated the influence of colors applied to walls and furniture on children's emotions. Taking an interest in the language of colors is therefore not trivial: creating an atmosphere adapted to age groups enables learning, well-being, and development to be optimized. Find out how.
A language-specific to colors
For nursery school murals, or any other class, colors have a secret power: they convey codes that influence our behavior. Each color thus has a symbolism, meanings which guide us to associate them harmoniously:
 

yellow

brings sunshine into the classrooms.

It brings good humor and has a positive effect on memory;


the 

orange

inspires confidence and feels while improving social behavior;



red is the most dynamic and also the most aggressive color. It frightens infants and generates stress and anxiety for older children if it is omnipresent;

the blue, a symbol of water and sky, predisposes to confidence and tranquility. It positively influences stress and nervousness;

green represents nature and security. Fresh and soothing color, it promotes concentration while having a relaxing effect;

the brown tones offer a natural warm atmosphere. They have a relaxing effect, act protectively, thus reinforcing the impression of comfort and safety;

beige calls for calm. Pastel shades promote cognitive learning and fine motor skills in the nursery;

the white is a color supplement. Used alone, it causes a feeling of emptiness.

When fitting out any room, the harmony created by the floor covering, the murals, and the arrangement of the products is a dominant variable in the perception of the child's world. Color then becomes an adjuvant for the child: it helps him develop his senses but also generates special reactions in the child. Creating a pleasant, reassuring, and fun environment is, therefore, essential to promote its development.
How do arrange the colors?
 The choice of colors used on educational school murals should take into account:
the age of the children concerned;




the function of the room or the activities that take place in it;




the duration of the occupation of the room: pastel and natural colors for a long occupation, multicolored for a short occupation.



Color for the under 3-year-old play school murals
For the younger the children's school murals, the weaker the color contrasts should be to bring confidence and calm. Thus, from 0 to 1-year old, pastel tones will be excellent aids to help Baby in his first learning. It is with this in mind that we have created new "natural" colors to dress our rugs.
At the same time, each arrangement of ECEC must be at the service of the daily "walk" of the child:
To find his way around and find the limits of his environment, the child will use his visual memory to guide himself safely. It is therefore important to enhance the reception area with vibrant and bright colors that complement each other.

The activity room should play the role of stimulation to facilitate the development of the child's motor skills. The chromatic palette will therefore be oriented towards bright and dynamic colors, turned towards yellow-orange.


In the nap space, there is no question of making the colors collide. The idea is to create a simple, intimate, and soothing harmony. Cold and natural tones with soothing virtues will be favored for a call to relaxation.



From 3 to 12 years old, between communication and education
You will have no problem picking your Kindergarten School Wall Murals, now that colors have no secrets for you.
Entering kindergarten marks a new stage in children's development: they enter a new learning process where colors will have a strong impact on their memorization, learning, and personal development. Use light colors for the furniture in the classroom to make it easier for children to concentrate. To promote learning, use orange, light blue, or green-yellow. Only red is to be avoided because it is synonymous with agitation and can refer to a place that has sanctions.
All you have to do is play on the color associations. Arrange your space and give your structure the aesthetic touch that will give it its identity.