Description
Self-adhesive contact paper has the property of adhering to different surfaces by itself. And you don't need water or a special activator. You can call it "Peel and stick," if you like. And it sticks without wetting.
Some refer to it as vinyl contact paper. Because it's a type of plastic paper with one of the sides adhesive. It is printed on one side and then self-adheres to the wall surface.
Self-adhesive contact paper is an inexpensive material that has a highly decorative surface on one side. And a highly adhesive material on the other side. Due to the highly adhesive side, the paper sticks to the desired surface with minimal effort. It is usually sold in roll form and the material is cut to size by the user. While its traditional use was as a shelf or drawer liner, you can use it in many creative ways. For example, use it as laptop skins and protective book covers.
One important distinguishing aspect of self-adhesive contact paper is that is 100% waterproof. And this differentiates it from ordinary self-adhesive wallpaper.
One advantage of being self-adhesive is that you don't have to bother on how to mix powder glue with what amount of water. Or what adhesive to use for that matter. For who has not encountered the problem of needing to glue different materials? Including wallpaper, and not knowing what type of adhesive to use so as not to spoil everything.
Excellent adhesion: Creative uses of contact paper
Adhesion in self-adhesive contact paper is the tendency of different materials to stick together and join together. In this case, an adhesive to a substrate is due to a variety of possible interactions. They are attractive forces of molecules that belong to different bodies.
Adhesion depends on the ability of the adhesive to penetrate the pores of the substance and also on how effective its bond is. And that is why it is important you clean, sand, smoothen, and dust the surface you want to clad.
Many factors participate in good adhesion. These are the temperature of the adhesive, the compatibility of the substance and the adhesive, and the treatments of the surface. Contact paper has high adhesion, which makes it possible to adhere to many surfaces.
You will find self-adhesive contact paper in a standard size 45 centimeters by 10 meters. And they are designed of high q sheets suitable to use in the highest traffic areas as well as in wet areas. I want to suggest a useful way to spend your time with self-adhesive DIY during social distancing and lockdowns. Or forging a deeper connection with your home. And it is also for those living in rental who don't want to make permanent changes.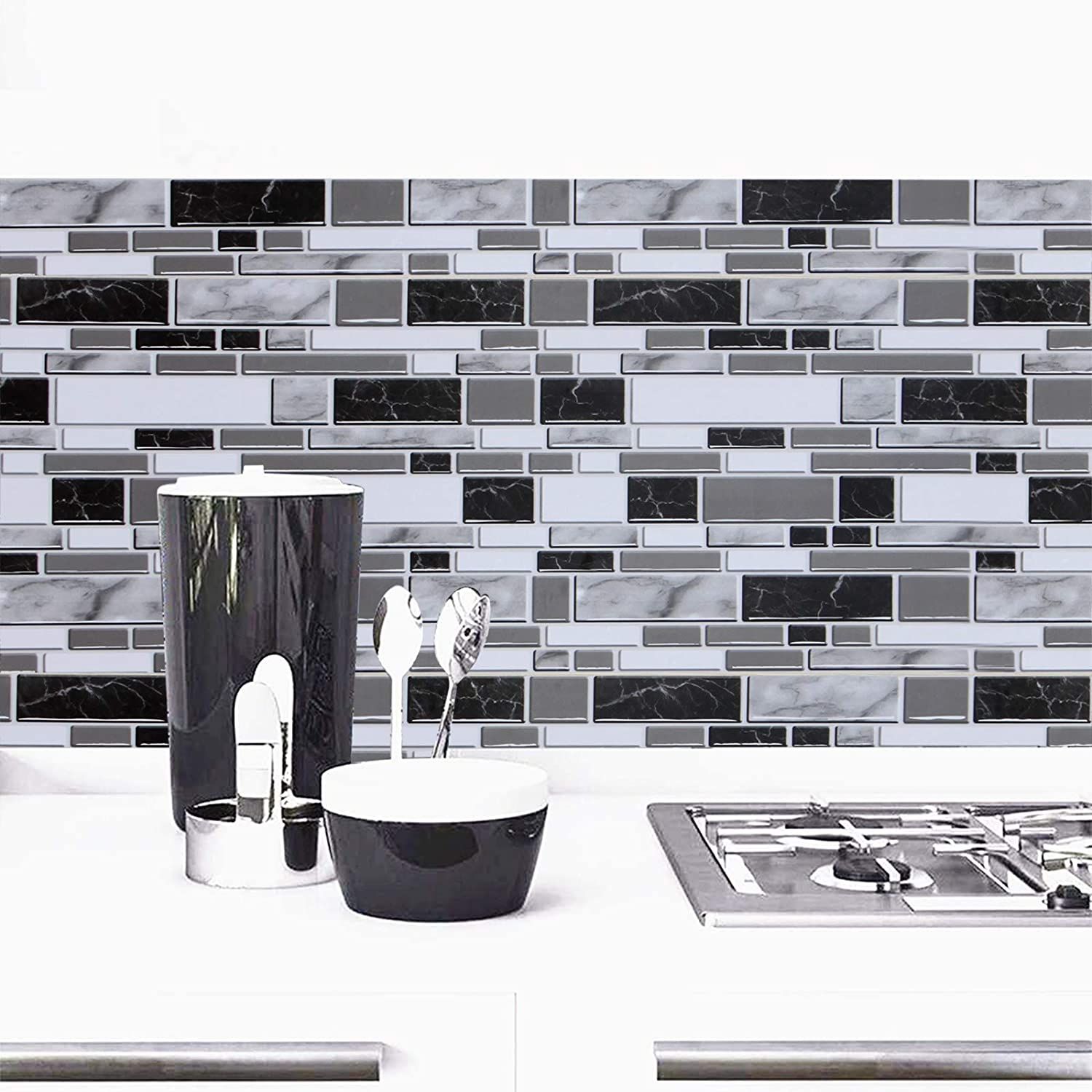 Self-adhesive contact paper is impactful, easy to install, and removable. Decorating with contact paper and removable wallpaper solves many design problems. If you want to cover your room in wallpaper but you are worried your landlord won't approve use contact paper to rescue you. Want to make your cabinets and countertops look fancy without investing in a major renovation? contact paper does.
Furniture adhesive contact paper
There's are numerous creative ways to use self-adhesive contact paper. From stairs to cabinets to refrigerators. We've found some of the best—and most creative—uses for this super-flexible contact paper.
Wallpaper Kenya offers a top list of the best furniture adhesive paper for those who want to make the right purchase. We have carefully selected the best ones so that you can fully trust this ranking list.
And we offer designs furniture adhesive paper for a different taste. We have tried some of the best of them. Select the furniture adhesive paper you like the most from our list and order it online.
The
decorative vinyl for furniture
is a spectacular option for you to decorate with that personal touch.  Because Wallpaper Kenya vinyl contact paper
allows you to give that different atmosphere that you wanted. If what you are looking for is to give a new finish to your furniture, in this category you will find the designs you were waiting for.
Wood contact paper
Any room is perfect for placing our self-adhesive wood contact paper. Our original furniture wood contact paper will not only surprise you but also all your friends and family.
One of the options that you will have if you opt for decorative wood vinyl will be to cover the furniture. Our self-adhesive vinyl paper will allow you to give a spectacular change to the room you want to redecorate.
Wallpaper Kenya recommends wood designs not only for furniture but also everything that your creativity allows you to give life to in your home, office, store, or business. Because wood design is very versatile and adheres easily to any flat surfaces without any problem.
Therefore be wise and give a second chance to that furniture that you were going to throw away. Also, if you get tired of our wood contact paper, you can remove them without any residue.
Plain color contact paper stickers
The wide variety of self-adhesive contact paper makes allows you to decorate in all the different styles. For instance, you can use black or other dark stickers on furniture for visually heavier, but elegant furniture.
The multipurpose contact paper is available in plain white, black, and grey colors. The first thing that we can highlight is that dark furniture is very elegant. And is a good option for a special piece, striking in design. If there is some furniture or accessories you want to highlight use dark color contact paper stickers.
For its part, plain white or light contact paper on furniture is more neutral and basic. Perhaps you could say that they are more timeless and adapt well to all styles. If you do not want to risk, they are the safe option.
Contact paper book covering
You can also use strong, self-adhesive contact paper to cover and protect your books. Because the contact paper is super flexible it will be able to surround the spine flexible book spine. As well as the more rigid covers. An effective little helper to help you protect folders, text, and exercise books from dust, dirt, moisture, bending, and tearing.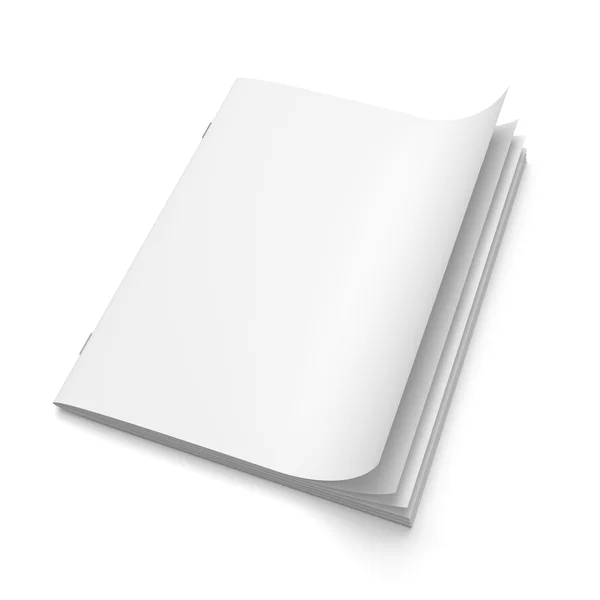 Remember the contact paper comes in standard size 60 centimeters by 10 meters. Therefore with one roll for KS 1650, you will be able to cover all your books and probably have some leftovers. But you have to cut the paper for each book according to its size.
If you are using this cover for the first time, don't forget to cut it a few millimeters larger than the book to be protected. This will ensure the protection and reinforcement of your books, magazines, and other printed materials with soft covers.
Advantages of self-adhesive contact paper
Self-adhesive contact paper has earned its place as one of the most versatile decorative papers when it comes to making an impression. Because not only does it have the ability to work in the same way as a normal wallpaper would, but it can also stick to another. Physical support with which it acquires another key characteristic that is the special gluing.
A good paper has glue that is used especially. And that does not leave any marks on the other surface to which it is glued. This is very important because you can find it a very tedious process to have to remove a paper from a place where we no longer want it to be.
Our range of contact paper features:
Efficient adhesive for clean performance without adhesive residue
Multi-purpose fronts that offer versatility in a wide range of applications
Sustainable adhesive
Strong aging properties for long-lasting performance
Self-adhesive labels are the most popular method of labeling products and have dominated the food and beverage industry. They have a surprising range of benefits for both individuals and businesses searching for the perfect packaging solution.
The low cost of supply and the ease of installation
You can use self-adhesive contact paper on almost any kind of surface material. And you can be cut ii to fit on all shapes and sizes. From furniture to walls and other household appliances such as the fridge.
Other benefits of Self-adhesive decorative stickers
Waterproof self-adhesive contact paper has earned its place as one of the most versatile wallpapers. And it can work in the same way as normal wallpaper would. But, unlike others, it can also stick to another wallpaper.
A good self-adhesive contact paper glue does not leave any mark on the other surface to which it is stuck. That means you will have no tedious process of taking off a piece of the sticker from a place where you no longer want. Once you have found one that convinces you, take into account what it can be used for. Because perhaps it has many more uses than you had initially thought.
The self-adhesive contact paper is designed to capture a design on it. And in it capture all the creativity and beauty you need.
1. Time-efficiency
In contrast to ordinary wallpaper, self-adhesives do not require technical expertise. You can easily install the paper yourself. And therefore you benefit from the convenience of not requiring any assistance and extra cost.
It allows you to take off the sticker much faster with the horizontal fold that it has. And this saves time and effort.
2. Cost-effective
The overall costs of the process are much buying and installing the decorative and protective paper is cost-effective. Because there are no hidden costs you will incur in the purchase of installation tools or adhesive.
3. Long-lasting
Self-adhesive contact paper has excellent durability, so most beverage and wine companies are using them. This paper is designed & custom manufactured to resist deterioration from various substances, including water & oil.  And will not peel off regardless of the surface material you are applying to.
Self-adhesive labels form a strong bond with the surfaces they are applied to. You can be confident that they will stay in place and not wear and tear. Even if they are utilized outdoors in the elements or are frequently handled.
It is particularly durable and can withstand many bumps and scratches. Also, it withstands high temperatures, making it a good solution for a large number of applications. And this is why it is in common use as kitchen countertop covering.
4. Versatility
You can use contact paper on almost any kind of product and surface. For instance on furniture, appliances, and walls. And on numerous packaging shapes and sizes.
They are incredibly versatile and can be custom-made, cut to your specifications, printed on an extensive array of materials, and made unique with your images or designs.
5. Easy to apply
Self-adhesive contact paper can be applied by hand you do not require complicated tools or any solvent. You require no water or heat to adhere to surfaces.
They simply peel right off the protective backing liner and stick right on with a little added pressure.
6. Boost your shelf appeal
Contact paper is popular because of its decorative and protective effectiveness. And therefore you can create quality eye-catching decorations all around your home. Because it can adhere to different surfaces or materials.