Description
Stone wallpaper
Stone wallpaper is sometimes confused with brick wallpaper. The difference is not so big. Stone wallpaper mimics building stone.  Identify stone as any massive, dense rock suitable for use in construction. In other words, a building stone is a natural rock whether igneous, metamorphic or sedimentary.
Some of the stone designs in wallpaper include White stone, Castle Stone, Black stone, Grey stone, and Cobble stone. Others are Pebbles stone, Brown stone, Slate, Marble, River stone and others. You can see are a few of these are precious stone. And all of them have been picked for their natural beauty and other qualities.
The wallpaper, like a real building stone too, a is chosen for its properties of durability, attractiveness, and economy. It mimics a decorative stone. These are stones that are quarried, cut or carved. And are most highly valued for their pleasing appearance. A decorative stone is more often used in interior construction for decoration and monuments. Because its more suitable aesthetically than standard building stone.
Wallpaper is a trend in today's interior wall decoration. The use of faux stone is perfect especially when you want to give a starring role to a wall. The current designs and the materials and technologies with which they are made make gives them a realistic stone walls look.
Why you should use faux stone wallpaper
The faux stone is today one of the most requested on the market. Because it provides a feeling of peace and tranquility. Most especially in spaces where rest invites you to do so.
In open spaces such as gardens and patios with pools, the imitation stone is ideal for fun. Because the environment it offers is perfect for small spaces or for gatherings in the company of family and friends.
The versatility of wallpaper makes it easy to clean. While at the same time adding a touch of imagination by allowing you to combine various types. And therefore different colors of stone in one environment.
At Wallpaper Kenya you will find varied  incredible
stone texture
wallpaper designs. You will discover beautiful
collages
with different colors, fantastic
stone mosaics
, square natural stones, and a wide variety. The faux stone are finished with multiple colors and patterns, with
grey
,
brown and white
and many more to suite every
decor style
.
These are exclusive designs that will make your living room or any room a unique place. Faux stone decorative wallpapers have a wide range of patterns. Therefore you can find the one that best suits your style and need. It is also a simple and inexpensive way to have a personal space with a unique style. That is why you should use it.
Effects and finishes of  the wallpaper
Stone wallpaper is a faux stone effects and are some of the most popular. You will find it in many designs including granite stone wallpaper. Others are grey stone, sandstone, cobble stone wallpaper and many others.
The natural stone look and 3d effect of the wallpaper adds an authentic charm that's only experienced in rural cottages. Or inner-city apartments with an industrial decor theme. The natural rustic and earthy style of stone complements both traditional and contemporary furniture very well. And is the perfect choice wallpaper to create a feature wall that's sure to become wowing to your guests.
More and more people want to use decorative stone elements in the different spaces of their homes. And this style manages to provide a highly versatile visual impact with a wide range of possibilities depending on the design and color of the stone.
Imitation stone wallpaper that imitates small stones is recommended for tight spaces while for open spaces, large stone designs are most in demand.
Different designs
The imitation stone wallpaper is associated with rustic environments, however it is compatible with other styles where you can get imitation of sandstone, slate or limestone to name just a few within the varied range that we can get in the market.
For romantic styles, imitation stone wallpaper with wildflower motifs are ideal; for modern styles, the combination of wooden furniture and environments with metals such as copper or iron, are an excellent combination with this type of paper.
In fireplaces and gardens, the imitation stone wallpaper gives an image in keeping with these environments, while the dark colors provide an air of sobriety in offices and work spaces.
To create contrast effects, these papers can be combined with other smooth walls or if you prefer on all the walls of the selected area. If you combine them with curtains that facilitate the entry of light, you can create an atmosphere of varied and daring style.
The stone designs allow you to enjoy natural environments within the city without leaving the comfort of your home.
3d stone
With these designs, in either vinyl or non-woven wallpaper you can create a timelessly elegant wall covering. The real stone optical illusion wallpaper is particularly convincing with its photo-realistic 3D look. The stone look gives your room a charming flair that captivates young and old alike. The brand wallpaper is easy to process, scrubbable, good light-fast.
Please note the wallpaper is only a 3D look or optical illusion. If you touch the wallpaper, it is smooth. But when you look at the wallpaper, you see a real stone.
Rustic stone wallpaper
In no other room is a relaxing atmosphere as important as in your bedroom. When you install a rustic bedroom wallpaper, it will contributes to a relaxing ambiance. By so doing, you will warm the room with muted, natural colors. This will present you with refined but pleasantly calm wall designs.
If you want to relax in the evening, you will enjoy letting your gaze wander over your rustic bedroom wallpaper.
White stone
The wallpaper you are likely to find in this category of white decorative stones include white marble stone. Others are white pebbles and garden stones.
Castle Stone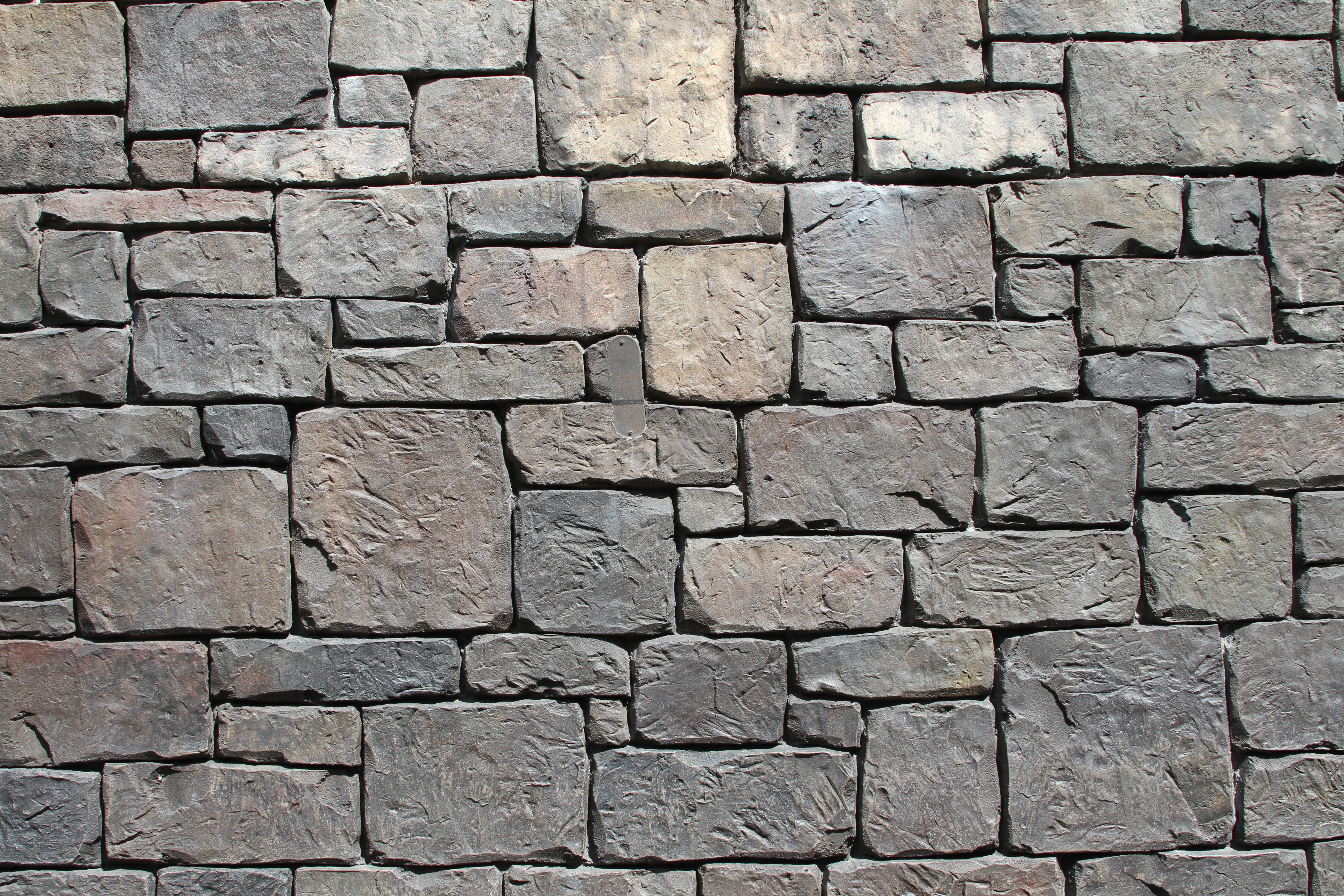 A castle is a type of fortified structure built during the Middle Ages. Predominantly by the nobility or royalty and by military orders. Scholars debate the scope of the word castle. But usually consider it to be the private fortified residence of a lord or noble. This is distinct from a palace, which is not fortified; from a fortress, which was not always a residence for royalty. Or nobility; and from a fortified settlement, which was a public defense – though there are many similarities among these types of construction. Usage of the term has varied over time and has been applied to structures as diverse as hill forts and country houses.
Black stone
Rich, dark, natural stone wallpaper provides a stunning complexion of interior walls. Jet black and deep ochre colors are opulent and have visual depth. In the right setup the the faux stone wallpaper looks ethereal and complex. And are amazing to use as a feature focal wall or as a striking contrast against lighter stones.

Dark natural stone has a wealth of use and of intricacy that isn't always utilized to its full potential in interior decoration.
Grey stone
Under this category you might find wallpaper mimicking the grey sandstone for interior cladding. Not too long ago, grey stone was considered by many to be a dull and somewhat dreary in color.
But then one day that all changed. One popular designer started using it, then another, and then another. And over the last decade, it's become one of the most popular colors in home decor.
Grey is now considered better than beige. More sophisticated than beige and more adaptable than taupe, grey is the new beige. Grey stone wallpaper is the epitome of walls elegance when combined with classic details and sophisticated styling.
Pebble stone
Where else to decorate with stone wallpaper
Although the most common application is on walls, they can also be used as decorative elements when wallpapering rooms, doors and furniture.
Imagine the impression you can make on family and friends by opening kitchen cabinets to see impressive stone decoration. Or by covering the garden access door with a beautiful limestone design. The environments and spaces where stone wallpaper can be used have only your creativity as the limit.
Don't wait any longer and buy your imitation stone wallpapers right now. You will not regret. And if you do, ask us to pull it down and refund you.
Variety of faux stones
There are several designs of the wallpaper. Just like there are a number of different rocks that have, at one time or another, been used as building or decorative stones.
Within the category stone wall wallpaper you can find motifs of walls as they used to be built from, for example, river stones or granite. These wall structures can consist of only stacked stones or in combination with cement. This wallpaper gives a wall around the fireplace or a wall in the kitchen an ambiance as if it is located in a beautiful rustic village. In addition, the stone wall wallpaper is also beautiful in combination with a modern interior.
Our ancestors used local field-stones to build their houses. Later, the demand grew for more elegant buildings and monuments. Therefore stone was sought which was both durable, and with attractive qualities. These is what the the wallpaper mimics.
From the 1840's to the early 1900's, there were many quarries opened for the various types of building or decorative stones. You will find that decorative stone industries today are closing down. This is because of competition from other, lower cost materials such as the decorative wallpaper.