Description
Get the perfect tree wall mural you require from Wallpaper Kenya in Nairobi. I mean what I say, the perfect tree wall mural because all our full wall murals are bespoke, customized. In other words, all you have to do is to give us a high resolution soft copy picture of the tree you want. And we will do the rest.
Modern capabilities allow you to create a unique mural for ant room in your apartment or . Printing house. Because modern large format printing techniques are good allies for creating the interior wall murals. And therefore you can create a unique tree wall mural and wonderful atmosphere for the living room, dining room, kitchen or living room.
Regardless of what type of trees you prefer, you're sure to find one at Wallpaper Kenya that is a perfect fit. We have a catalog of bamboo forest trees, birch trees, cherry blossom, Aspen trees, evergreen, and many other trees. You may also take photographic images of your favorite tree scenery to bring the outdoors in. Or choose a graphic style tree for a modern design.
Full wall mural of tree and forests décor  in your home will add a natural feeling that instantly refreshes any living space. Add a "wow factor" to your favorite room with a tree wall mural that is removable and reusable from Wallpaper Kenya.
Where to use tree wall murals
Why and where should you use a tree wall mural? Or what is the beauty of a tree wall mural? To answer these, let us look at the symbolic meaning of a tree.
Different Trees have long histories of symbolism rooted in spirituality and local cultural traditions. There are references, for example, to the willow tree in The Bible and in Christian traditions. One of the most valuable traits of the willow tree is its flexibility. The willow tree is capable of bending in many poses without breaking or snapping. That is a powerful metaphor for one seeking recovery or a spiritual path.
The willow tree tells us to adjust with life and surrender to the process of life, rather than fighting life. Willow tree's ability to not only survive, but also thrive in hard conditions is symbolic. And the symbolic meaning is that even through great loss you have the ability to grow and there is potential for something new.
For a large classic living room or country format, choose a mural with rusty or urban landscape, still life or other natural images. Tress, flora, and water. Try to create a cozy interior space in one main shade. And you can play with the color intensity, or its depth. It is a good thing that the murals will be the main focal wall of your living room and be able to emphasize the originality and arrangement of the furniture.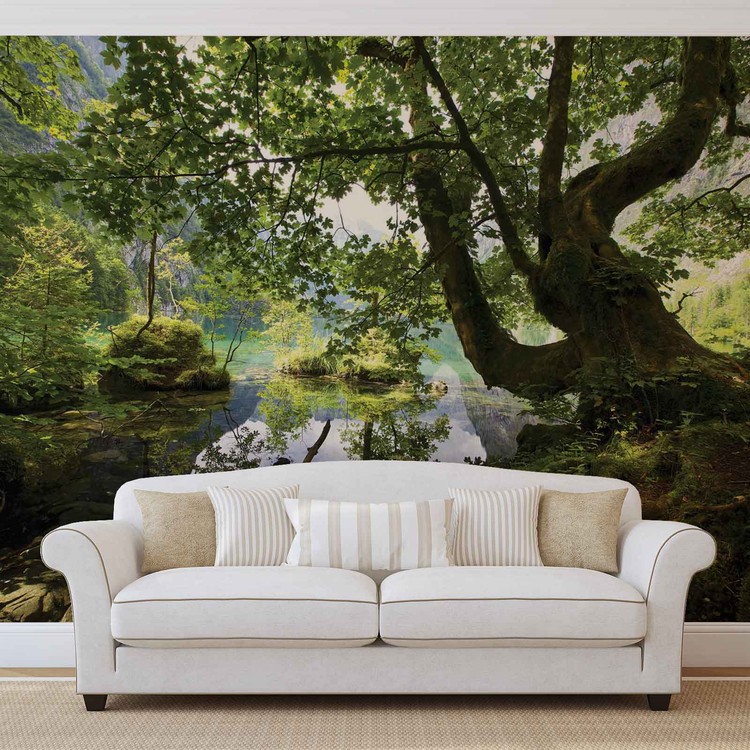 The Tree Earth colors are suitable in any room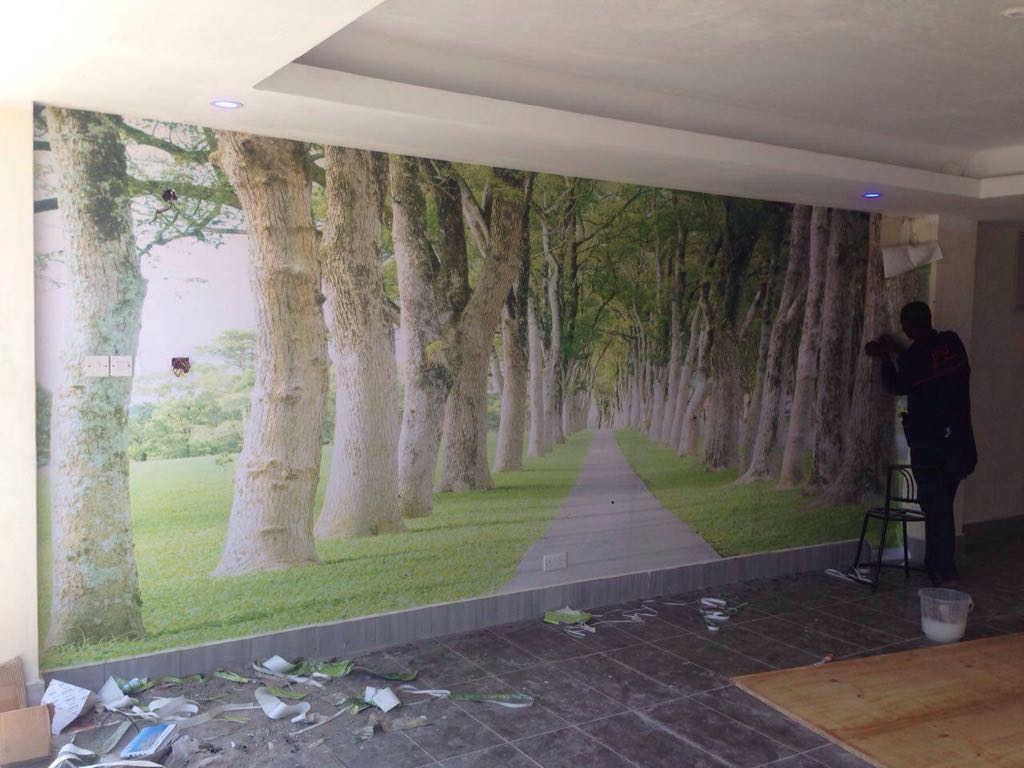 The earth colors of the tree are symbolic too. The brown trunk of the tree symbolizes stability, structure and support. Brown gives us a sense of duty and responsibility, encouraging a sense of security and belonging. Green leaves on the branches, symbolizes nature, fertility, and life, representing balance, learning, growth and harmony.
Decorate your home with our Wallpaper Kenya endless designs of of tree and nature wall murals. Discover all the possibilities we offer to customize your home or office with custom and photo wall murals. Tree wall murals are a very natural option. Think of some room either with trees of fun drawings for children or more realistic styles. Such as with or without leaves, in colors covering the wall or as a detail that protrudes from a sofa. The possibilities for decorating with trees are endless.
So, do you want to give a touch of character and originality to the decoration of the walls?. If so, with with such custom nature wallpaper such as the tree you can decorate rooms, walls, bedrooms, kitchens, and even bathrooms. And that way you transform your space quickly, easily and very economically.
Don't forget all our custom murals are removable and reusable. That mean you can even move house with the wallpaper.
That and much much more is the beauty of the tree wall mural wallpaper in interior decoration.
Choose the ideal Tree Wall Mural for living room, kitchen or bedroom
Be inspired by the beauty of wall murals with evocative images of trees.
Easily transform your home into a real natural oasis in which you can immerse yourself to find your dimension and forget the chaos of crowded and chaotic places. Ideal for living in a totally unique and fun place, this interior decoration by Wallpaper Kenya gives you the possibility to create fantastic backgrounds to spend wonderful relaxing days.
Buy trees wall murals for peace and freedom
For a perfect sense of balance with nature, decorate the house with fantastic images Trees. And thus breathe that particular desire for peace and freedom that forest wall murals suggest.
The size of the trees instills strength and security. And if you want to experience every day this beautiful feeling, transform your living room into a magical green trees by choosing the fantasy of the forest wall mural that best represents you.
Make the bedroom your personal retreat by choosing to decorate with jungle wall murals: in short, Wallpaper offers you a million ideas to evoke nature in many different ways and styles. Of considerable visual impact, tree wall murals add an aspect of visual depth to the rooms, giving hospitality and tranquility to all the guests of the house.
Also ideal for decorating the office or other places that you want to make more suggestive, our wall murals bring a note of color to the interior of the room and enliven even the most rigid environments. Easy to apply thanks to the glue, included in delivery and which only applies to the wall, Wallpaper Kenya murals have a smooth surface and a matte appearance. They are also removable and can be reused.