Description
Here we offer professional wall painting as a grouped product (service).
And these consist of simple standalone products such as traditional paint and paintbrush wall painting, custom wall murals, and/or wall painting wallpapers.
In short, we offer solid-color wall painting as well as digital painting wall murals such as African art murals.
Wallpaper Kenya offers you variations of wall painting raw materials as well as themes.
And therefore if, for example, you are looking for traditional brush and paint wall painting, we offer you an incentive to purchase wallpaper as well as to consider different themes and ideas.
Our professional wall painting services provide you with an easy way to acquire variations of it in one place, as listed on this page.
Our team has been painting walls in Keny for many years.
And we will be happy to put such knowledge into practice in your home or office.
Wall painting is one of the most common wall decoration methods.
But is a very painstaking work that only a professional can do with high quality.
Wallpaper Kenya has an excellent sense of style, which is important when painting walls.
We can suggest to you which colors go well together in your space.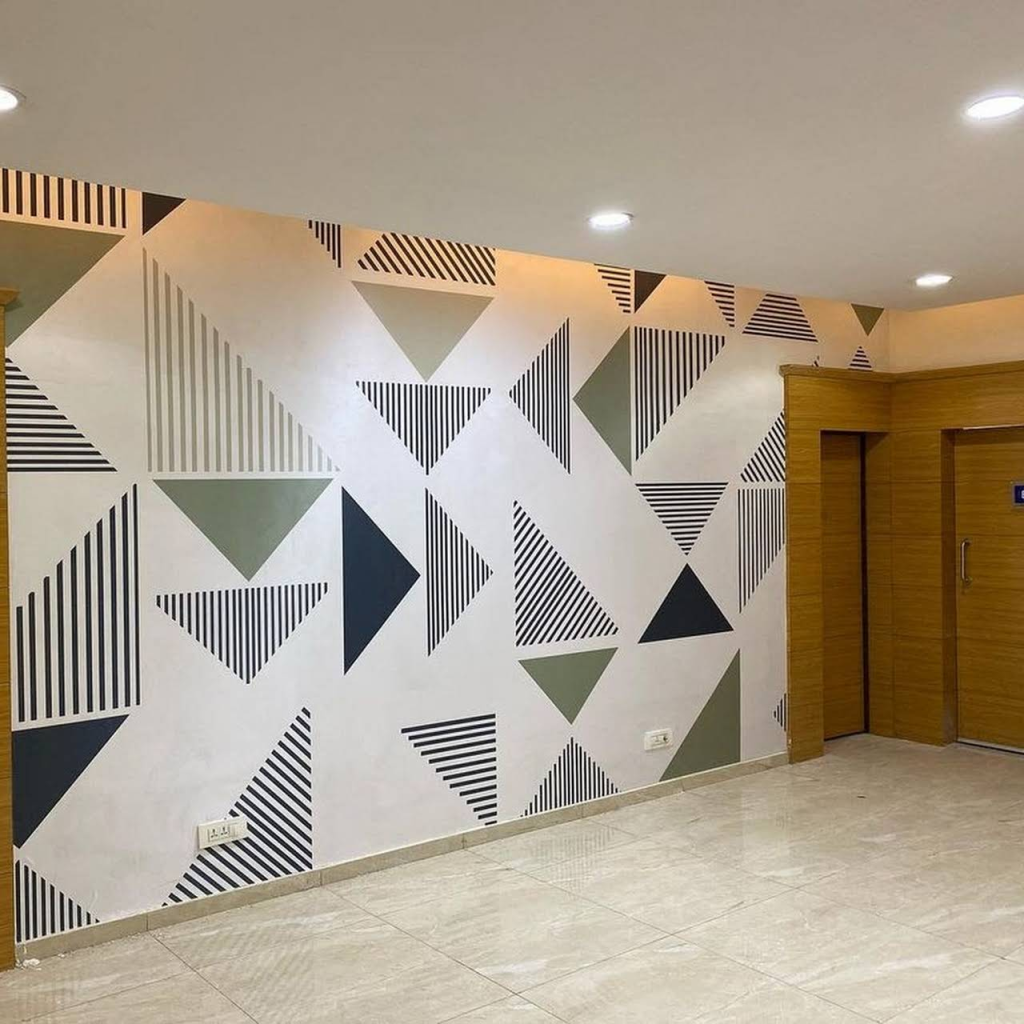 And we will also tell you what kind of paint, in which room, is better to paint.
If you need to paint the walls in Nairobi, please contact us.
Because along with high quality, you will get beautiful walls for many years to come.
During the renovation of a house, you have a natural question: what is better – to paint the walls, or to install wallpaper?
Different types of wall paint finishes
There are different types of paint finishes that can affect the look and durability of your wall painting.
Some of the common ones are:
Matt emulsion: smooth, velvety, and helps to hide imperfections on less-than-perfect walls.
Satin: slightly shiny and can be used on walls, woodwork, and metal. It is easy to clean and resistant to stains and scuffs.
Eggshell: has a soft, low-sheen finish that is similar to the surface of an egg. It is suitable for interior woodwork and metal and can create a subtle contrast with matt walls.
Silk: has a high-sheen finish that reflects light and brightens the room. It is ideal for smooth walls and can be wiped clean easily. However, it can show up imperfections more than matt or satin.
Sheen: has a mid-sheen finish that is somewhere between silk and matt. It is durable and washable and can be used on walls and woodwork.
Wall Painting or wallpaper?
Which is better, wall painting or wallpaper?
Most settle on the first option because it is cheaper, and, unsurprisingly, this option is by no means the worst.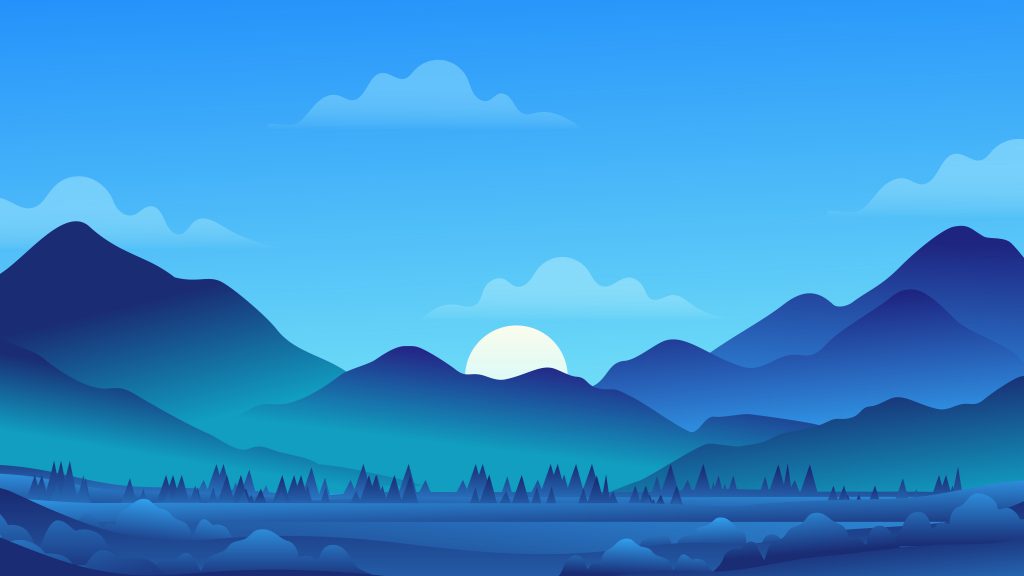 On the other hand, wallpaper is one of the most popular wall decoration options in our time.
This lies in the fact that wallpaper is much easier to process and maintain. 
But the best option is a combination of wallpaper on the feature walls and paint on the other walls.
And besides, an absolutely unlimited choice of shades is now possible in a custom-made wallpaper. But it is a little more expensive. 
Of course, the option of traditional brush and paint wall painting requires thoroughness, accuracy, and professionalism from the one who does it.
The main thing is to choose professional painters who will paint the walls in an apartment or house with high quality. 
And if necessary, they will be able to advise the right and correct combinations of colors that are most suitable for a particular design.
It's hard to argue with the fact that Wallpaper Kenya are masters of their craft and have a great sense of style.
Combining paint and wallpaper on different walls  in the same room
As a rule, active wallpapers are combined with wall painting – with a pattern, ornament, or deep texture, catchy and expressive.
Why is the combination of these types of finishes so widespread? Because the total use of bright wallpapers has long left the top trend list.
But it's not only that. The dominance of patterned wallpapers brings excessive variegation and ripples into the interior, making it oppressive and tiring. Elegant calmness is relevant these days.
Their combination creates a harmonious balance. The interior acquires juiciness, liveliness, and texture without excessive visual noise.
Wallpaper, present in a small volume, performs the function of wall decor.
A plot covered with flowery wallpaper does not need additional decoration. It has already been designed.
It is convenient and profitable, especially for those who doubt their decorating abilities.
Landscape wall painting
One of the best ways to make a spectacular accent and visually expand the boundaries of the room is to decorate the wall with a beautiful landscape.
Landscape painting wall art is a simple and very effective interior decor solution that looks equally good in any room of the house.
Whether it is an entrance hall, bathroom, kitchen, bedroom, or living room, a landscape mural looks good.
This technique allows you not only to create an accent wall, highlighting a certain section of the room but also visually push its boundaries.
And it will work even when the image is made in a conditional manner. The easiest way to create a landscape on the wall is to cover the room with beautiful floral wallpaper.
where and how to use it
Designers like to decorate the accent wall in the living room or the wall at the head of the bed in the bedroom with landscape wallpaper – this is a classic of the genre. 
But no matter what room the landscapes on the wallpaper decorate, they guarantee an atmosphere of peace, relaxation, and comfort.
In this category of landscape wall art wallpapers, you will find the most picturesque cities, the best dream beaches, or the most impressive mountain landscapes waiting for you.
Impressive landscapes that you have dreamed of seeing in person, with which you can change your look of yours in a very simple way.
Discover all these landscapes of all kinds that you will find in this gallery. Surely there is a background that is perfect for your home or office.
If you've been looking for scenery wall painting, you can't miss any of the backgrounds in this section.
Accent wall painting
Are there rules for accent wall painting? You may ask. Most often, when planning the interior of a room, one wall needs to be accentuated.
Then the question arises, how exactly do you accent the wall in the room?
For example, you can simply highlight it with a different color by choosing a more or less contrasting color to the main one.
Like every painting project you'll embark on, there are dos and don'ts that you will want to make sure you follow so that the job gets done the right way.
An accent wall is a single wall in a room that is purposely painted a different color than the rest of the room to set itself apart.
An accent wall draws all the attention when one enters the room and it ultimately becomes the focal point of the room.
Painting an accent wall can also make a room appear larger and more spacious than it actually is. This can be a huge benefit if square footage is a concern of yours.
Your design option for a selected accent wall
You can take a lighter or more saturated shade of the main color in the room for your accent wall painting.
The convenience of photo mural wallpaper is that you can choose a specific pattern (from the catalog) and fill it with the necessary accent wall.
Wall mural can consist of several canvases, and you can choose part or all of the picture, suitable in size and composition.
Modern photo wallpapers produced by some workshops can be seamless.
Effects of 3d wall painting
3D wall painting wallpaper is a type of wall covering product that creates a three-dimensional effect on the wall.
It can be used for interior decoration to enhance the visual appeal of any space.
There are many styles and designs of 3D wall painting wallpaper, such as floral, geometric, brick, marble, tunnel, etc.
3D wall painting is a technique of creating an illusion of depth and dimension on a flat wall surface. It can have various effects, such as:
3D wall painting is best done with custom-made wallpaper.
wall drawings
Wall art, or artistic digital wall painting or wallpaper, has endless possibilities. They are able to stylize the interior for any historical era.
Only the imagination of the owner of the apartment and not the professional capabilities of the artist can become a limitation.
This is because we have premium access to over 400,000,000 high-resolution wall art images for wallpaper customization.
Artistic wall painting in the interior is the central element of the decor. It catches the eye, but depending on the viewing angle, and lighting, it can change, playing with new colors.
Therefore, special attention should be paid to the choice of plot, and color palette, as well as the quality of the work performed.
Despite the artistic and aesthetic value, such decor can also perform the following functions.
Naturally, it is necessary to strive for a harmonious neighborhood of wall painting wallpaper and existing decor elements.
Therefore, before you finally decide on the plot of the wallpaper mural, we suggest that you familiarize yourself with some interesting and creative ideas in which wall paintings are the dominant element of the interior.
The right choice of paint colors
And Wallpaper Kenya will ideally be able to choose colors that go well with each other for wall painting, ceilings, and everything else.
In any case, expert advice never hurts. And in particular, such recommendations will not hurt when it comes to painting an apartment.
Wallpaper Kenya will help you choose not only the right and most beautiful combination of paint colors.
But also advise you on which texture of the paint material to choose, and which paint will be of better quality.  And even clarify which material is best used in certain types of premises.
Professionalism
In addition, a professional painter can not only recommend a color suitable for the walls in the apartment. But also suggest options used when painting the walls and ceilings in the apartment.
So, by combining the right colors and creating new shades and designs with our help, you can create a wonderful atmosphere at home or office, comfort, and a unique interior in room.
Thus, when thinking about painting the walls, first of all, you should turn to professionals who will help you make the right choice in terms of color, texture, and method of applying paint material to the walls.
In addition, it will help to emphasize all the positive aspects of the room with the help of the right finish,
As well as hide all the negative parameters, leaving only a cozy atmosphere in the room, a state of lightness, brightness, and originality of the interior.
The 5th Wall: Ceiling wall painting
There is not much difference between wall painting and ceiling painting, except for the design suitability. In interior decoration, the ceiling is referred to as the 5th wall.
However, some designs look better on the wall than on the ceiling and vice versa.
Ceiling wall painting and ceiling wallpaper are both options for decorating the fifth wall of your room:
Ceiling wall painting is quicker and easier to apply than wallpaper, and it can create a soothing and cozy effect with darker or warmer colors.
And on the other hand ceiling wallpaper is a bold and trendy way to add visual interest, texture, and sophistication to your ceiling. It can also cover up imperfections and cracks on the surface.
Some designs that are available for ceiling wall painting are geometric patterns, stripes, murals, and contrasting colors. And the designs that are available for ceiling wallpaper are floral prints, grid patterns, animal motifs, or abstract shapes.
Wall preparation for painting
For the best results in wall painting, like in any other task, preparation is essential. It is imperative to bring the surfaces themselves to the desired condition.
And it is important to strictly follow the stages of preparing the walls for painting. Sometimes it is more difficult to properly prepare the surface than to cover it with paint. And more so if additional leveling work is needed.
The stages for preparing walls for painting are as follows:
In the presence of an old wallpaper or paint coating, clean the surface. This is in

order to avoid problems during painting and visual defects thereafter. It is necessary you clean the old coating as thoroughly as possible (wallpaper, old paint, etc.).
After cleaning putty is applied. Puttying removes all defects and small irregularities on the surface. Usually, 1-2 layers of putty are enough.
Next, prime the wall. Thanks to the primer, the paint will lay down in a more even layer. In addition, priming improves the adhesion of the surface to the paint.

Sometimes it is required you treat the surface with special antibacterial preparations and anti-mold and mildew agents. Ans this is especially necessary when preparing the walls in the bathroom for painting.
Sometimes additional tools may be required, but the main list is as follows:
Drill with a special nozzle needed to remove the plaster coating.
A sanding machine or a sandpaper bar for carefully leveling walls and eliminating small defects.

Vacuum cleaner for dusting after cleaning and grinding work.

Building hair dryer, drill with a metal brush, spatula and special compositions for removing old paint.
A wide spatula and water (more convenient to use from a spray bottle) will help get rid of old wallpaper.

Special rollers and brushes are needed in order to carry out priming and puttying, for convenient application of materials to the walls.
Digital wall painting
There are different methods of digital wall printing worldwide. But at Wallpaper Kenya it is the same as our custom wall murals or custom wallpaper. Digital wall painting is a modern solution for any interior, thanks to which you can show your originality.
This design method is used in the renovation of apartments, public buildings, shopping centers, budgetary organizations, and educational institutions.
Where is digital wall painting used?
Digital wall painting is used in residential areas. It is suitable for any room, as the image is chosen depending on the desires and style of the room.
Especially relevant is the digital painting of the walls in the nursery. Here fantasy can be unlimited. This design method is chosen by many parents.
The bedroom is a relaxation room, which is often made in light colors and promotes relaxation. A small drawing or large-scale image would be appropriate. Don't choose overly bright patterns for digital wall painting in the bedroom, which will interfere with relaxation.
And of course, digital wall painting will be relevant in the living room. You can not limit your imagination, bright and extravagant drawings will do, which will diversify the interior and make the room cozy.
In addition to digital wall painting in apartments, this method is used in such premises:
shops and shopping centers;
Beauty Salons;
Benefits of digital wall painting
There are many options for decorating walls indoors and out. Digital painting has the following advantages:
Large printed area: the printer prints up to 3 m in height and is unlimited in width. You can print on the entire wall and leave no gaps.
Digital wall painting on silk fabric can withstand 50-70 years and does not fade over time.
Ability to use any pattern. You can digitally paint the walls of any image, photo, or logo. It must be of good quality so that the digital print is clearly applied.
The speed of drawing the image. The total time of work depends on the area of ​​application of the image. On average, 2-3 hours are spent on 1 m2.
Accurate and clear image. Printers transfer 100% of images from the project to the wall of any surface. The drawing is of high quality, without scuffs and dull colors.
Safety. Digital printing uses safe ink that is non-toxic and does not emit harmful components. After application, you do not need to wait for it to dry and ventilate the room.
Easy care. A digitally printed wall does not need to be protected from human contact. It can be washed and wiped when dirty.
Purity. With decorative wall painting, you do not need to clean up and get rid of traces of paint, everything remains clean.