Description
The project for wallpaper for girls bedroom is not yours alone. Because to figure out which wallpaper is suitable for a girl's bedroom, of course, first ask the child herself. And more so if the girl is a teenager not a toddler.
By collaborating with your daughter, you can find a perfect solution that meets her needs first and foremost. After all, it is your daughters who have to spend a lot of time in their bedroom. So it is natural that they will have to be involved in this project, don't you think?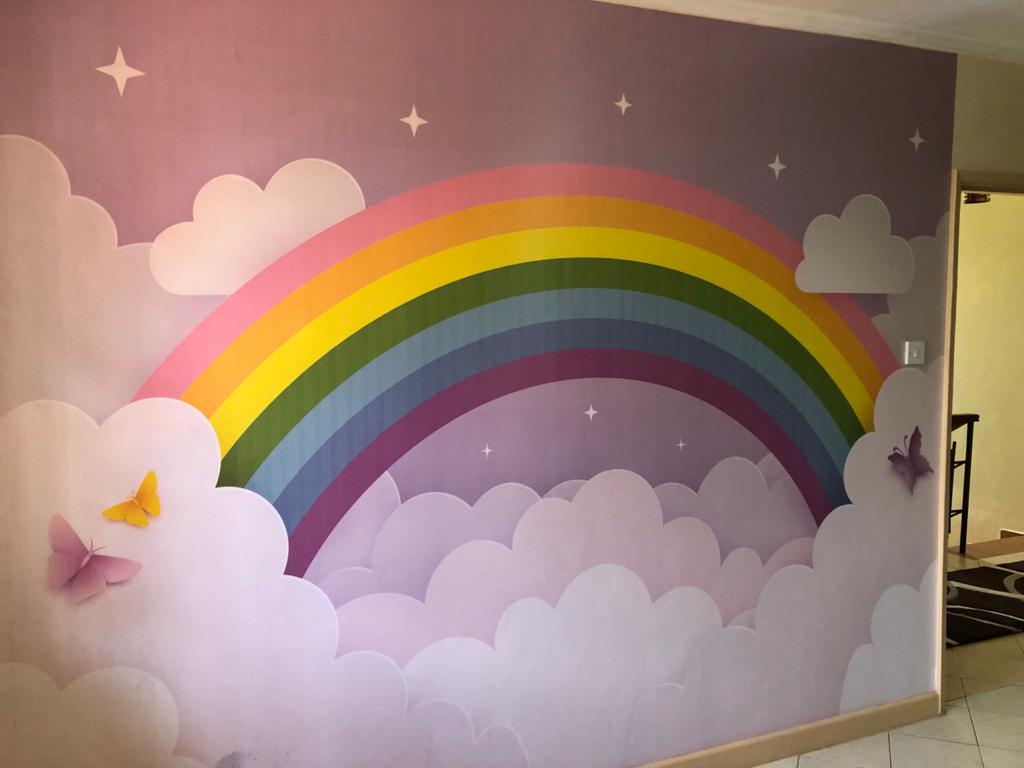 Remember growing up girls want not only a personal space but also one that it expresses their individuality. It is quite difficult to customize a wallpaper for a young girl, because often she herself does not know what she wants.
Many of them go through a time of rebellion and may say that they need a dark room in black tones. You can understand that such a bedroom will have a negative impact and it is worth looking for a compromise.
In this case, talk to your child, see with her different styles of bedrooms and colors. Discussing the future interior and wallpaper for the bedroom with a young girl should be calm and prepared.
A dark room also takes place, the main thing is to choose the right combinations and accents.
After all, the mood and tastes of young people change every day, if not more often. Let's try to figure out what young girls love.
Because when it comes to wallpaper for girls bedroom, there's more than enough room to get creative with color schemes and patterns. And there is a wide range custom colors and designs of wallpaper for girls bedroom from which to choose.  So finding the right look can seem overwhelming.
Choosing wallpaper for a girl's bedroom
Consider the most popular colors that are used for wallpaper for girls bedrooms and what emotions they convey.
Which of them are advised by psychologists? And which are used when creating a bedroom interior in Feng Shui.
Since this is a girl's bedroom it would be natural to opt for a light pink, isn't it? Well, we are definitely against any stereotype!
True, there are certainly many girls in the world who adore pink.  Just as there are as many others who prefer colors like blue, grey, green or purple. So don't be trapped by the idea. That, since the room belongs to a girl, the color must necessarily be pink or lilac!
Depending on the girl's age you can choose polka dots pink wallpaper. Or plain pink wallpaper or patterned pink wallpaper. Pink wallpaper may be the realm of princesses, but a girl's room doesn't have to look like a powder puff. Choose a wallpaper which combines a bright shade of pink with yellow.
Try lime green and other bright accents for a feminine but strong look. Bright pink and orange wallpaper, a favorite girl's bedroom color combination, looks great. While Dusty pink wallpaper with neutrals such as beige or taupe can create a romantic mood that stays grounded instead of looking "fluffy." Brighter or richer shades of pink wallpaper for girls bedroom can be used with black furniture and accessories to create a sophisticated look.
Teen age girls bedroom mural wallpaper designs
Floral custom made wallpaper for a girl's bedroom can radically change the room, even if you still have the same furniture and other accessories. But in order to take the advantages of such wallpaper to the maximum, you need to choose the right one for your home.
And some of the most versatile, classic options are photomurals with flowers. The advantage is that they fit perfectly both in the bedroom and in the kitchen, in public buildings, restaurants or hairdressers.
Baby girl mural wallpaper designs
You knows how quickly the interests of children change.  So it is often very difficult for parents to please their hobbies and create a wallpaper that the young girls will like for a long time. As a result, one has to face the need for frequent replacements.
And for that reason, all our girl's bedroom wallpaper murals are removable and reusable.
In addition, it is quite important that the nursery is inclined not only to play and rest. But also to the development and study of the child. The ideas we share with you here are how you can take both of these factors into account and create the perfect nursery wallpaper.
For children from 2 to 5 years old, you should choose bright juicy shades with a minimum of drawings. But these drawings should introduce the girl to the world. This can be the theme of the seasons, animals, rainbow, letters, numbers etc.
Purple wallpaper
Purple wallpaper in girls bedroom, like pink, is a classic girl's color; it can take a room's look in many directions. All depending on the shade or shades of purple you use.
For a romantic look, join purple wallpaper with soft, billowy white fabrics and white furniture. But for a cheery modern or country look, combine purple wallpaper with touches of yellow or bright green. On the other hand, bright purple wallpaper with black accents creates a striking contemporary mood.

Blue wallpaper, traditionally considered a boy's color, can be made to look feminine or elegant when paired with furniture and accents in either white or contrasting or complementary colors. In particular, soft or light blue wallpapers in girls bedroom can provide a pretty backdrop for images of flowers, butterflies, rainbows and other artwork and accessories.
Disney Princesses for girls room wallpaper
We  do not recommend dark shades of wallpaper for a young girl's bedroom. Because although these colors are practical, they will only evoke depressing emotions. On the other hand bright, flashy shades are also not a good solution, as they can affect visual fatigue and provoke an emotional outburst.
The most acceptable option would be to combine bright colors with soft pastel colors. Disney princesses wallpapers for girls are presented with a huge palette of colors and patterns. And in addition, the baby girl will definitely like photo wallpapers. Because these are images of her favorite fairy-tale characters, castles, as well as fantastic places on the walls of her room.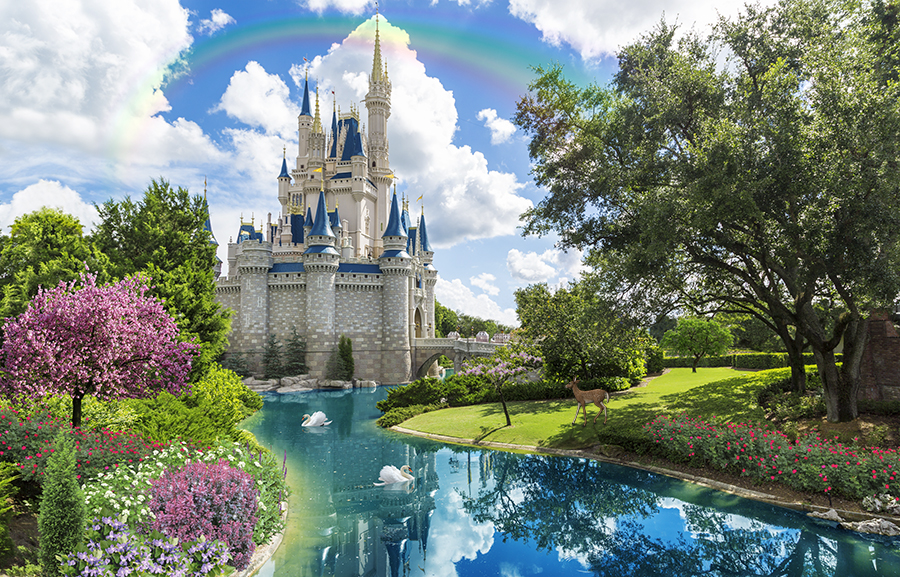 An ideal girl's bedroom is a world filled with romance and fairy tales such as Disney World. Such a room's wallpaper design requires a special approach from parent in order to teach the future woman beauty and kindness. Wallpaper for girls should create coziness, a feeling of comfort and give joy. And this is easy to do with Disney Princesses Wallpaper.
Pictures with castles and kingdoms will serve as a worthy option for transforming a girl's bedroom. And if you combine this with the original furniture of the same direction, then the result will be the design of the room in the style of a princess.