Description
AY-30024 Washable wallpaper Vs Contact Paper
A good example of vinyl wallpaper is AY-30024 Washable Wallpaper. However vinyl washable is washable only using a wet cloth and not with direct water. On the other hand, Contact Paper is 100% washable. Use contact paper for wet rooms such as bathroom walls. Use it on shower cubicles, kitchen walls, and kitchen and bathroom counter-tops. Miraculously, contact paper is also protective—so if you don't have a back-splash, you can slap some up on the wall behind your oven and wipe it clean when it gets covered in kitchen grime and grease.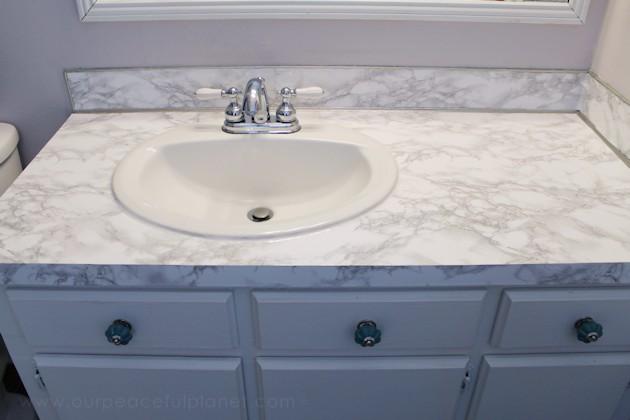 Washable vinyl wallpaper
Washable wallpaper is usually vinyl wallpaper. Some wallpapers are more washable than others. If you are looking for washable wallpaper, go for vinyl wallpaper. Wallpaper attracts dirt and dust but in most cases, you will only need to dust it not wash it. However, in case you want to wash it to remove a stain, there should be no problem with washable vinyl wallpaper. Over 95% of the wallpaper at Wallpaper Kenya is Vinyl Washable Wallpaper.
However, if you find a design that you like and it is not in washable vinyl don't worry. You can easily add a top coat of varnish to any wallpaper. Doing so will create a waterproof seal. That will make the wallpaper washable, and keep moisture out. This also prevents the paper from curling or peeling. It will also make any wallpaper easy to scrub and clean.
Waterproofing your wallpaper is an easy job, and can be done and you can do it yourself. Here are some important tips to read before beginning:
Make sure the room is free of humidity. 

Do the waterproofing, or varnishing, when there is little or no humidity in the air. The room should ideally be about 70 degrees Fahrenheit.

Choose the right varnish. 

You can choose a varnish with a finish that you prefer. Varnish is typically available in gloss, satin, and flat finishes. You can do a combination of two to get the ideal look for your space.

Make sure the entire room is clean

For the best results, keep the entire room clean, the walls, the floor, and windowsills so that there is no dust or dirt. Because you want the varnish to stay clean while drying. Wipe down the walls and window sills with soap and water to remove any dirt.

Do NOT shake the varnish

Shaking can cause the varnish to bubble, which will make it difficult to apply evenly on the walls. Instead, mix it with a paint stirrer or wooden stick.

Apply the varnish evenly

When applying the varnish with a brush, make sure to not over brush. Apply one coat – over-brushing can cause the varnish to streak and become visible.

Let the varnish dry

It typically takes approximately 12 hours for the varnish to dry. Do not touch the walls at all if possible, for about 24 hours to ensure that it dries properly and completely.
The cleaning procedure of vinyl wallpaper
Dust the wallpaper first before washing
Check the symbol at the back of the wallpaper, you can scrub vinyl wallpaper. But you need to make sure that you don't clean with anything abrasive. You wouldn't want to use a rough sponge, for example.
Common sense dictates, need to dust wallpaper before you think of washing it. A vacuum cleaner is the best tool can when it comes to dusting wallpaper. Using a damp rag to wash wallpaper before dusting is likely to spread the dust around and rub it into the wallpaper. Use the hose and dust brush attachment on your vacuum, or a hardwood floor brush if you have one.
After you dust, you should carefully wipe down the wallpaper to remove smudges and areas of heavy dust. Use water and a soft sponge and wipe the wallpaper with gentle pressure. Test this in an inconspicuous area. In some cases of very old wallpaper, the glue might not hold up to being washed. When washing the seam areas, wipe straight down to avoid catching one side of the seam on your sponge and causing it to peel. Clean paper wallpaper with a dry sponge. A dry sponge, which contains no moisture, gently gets rid of the dirt on your wallpaper.
2. Mild dish-washing soap with warm water to clean stubborn stains
To wash off light stains on the wallpaper, a mixture of mild dish-washing soap with warm water will do. Gently scrub the stained wallpaper area with a soft wet cloth of the mild soap. Don't scrub hard enough to tear the paper. Wipe for a few seconds, then let it dry completely before wiping again. It may take several tries to remove a stubborn stain but mild ones come out easily. For darker stains, mix a paste of baking soda and water and rub it on gently. Let it sit for a few minutes, then remove it with a damp cloth.
Grease is difficult to wash off from wallpaper. If you scrub the wallpaper hard to release the grease, it is likely to tear. The best way to wash the wallpaper is to lay two paper towels over the grease spot. Press a medium heat iron on top of the towels for a few seconds. The heat makes the grease melt, and the paper towel soaks up the grease. Repeat the process if necessary to wash off any remaining grease.
Wash-ability symbols on wallpaper
Dirty wallpaper doesn't make a good impression. But most Wallpaper Kenya products are washable. You can find the following symbols at the back of each wallpaper to guide you on how to clean it. Every roll of wallpaper has a wash-ability rating which is illustrated through a single symbol on the design's label.  If you do not follow the correct procedure relating to your paper's wash-ability, then this can lead to irreparable damage to the wallpaper itself.  There are four main symbols that you may encounter in this category.
Determine your wallpaper type before you wash it. Vinyl wallpaper is not difficult to clean, it is easily washable. Use wet clothe or a sponge but don't wash with water directly. Paper wallpaper should not get wet. If possible, you should spot-clean it.
Wash-ability symbols
Sponge-able – If you see a single wavy line on your label then it means you can gently wipe the affected area with a damp cloth. Please be careful when attempting to clean a sponge-able wallpaper. Do not apply too much water to the cloth and do not wipe too vigorously otherwise you will damage the product.
Washable – This is indicated by double wave lines. Washable wallpaper is slightly more durable in this regard than a sponge-able design.  It is indicated by a double wavy line.  Whilst it is easier to wipe away surface dirt it also requires you to be very delicate and use a sponge with no chemicals.  Using a sponge that is too wet or applying too much pressure may cause the paper to rip and tear.
Extra Washable – The symbol formed from three wavy lines identifies the wallpaper as extra washable.  This wallpaper can be used in kitchens and bathrooms as it is more resilient to damper environments.  However, please do remember that it is not waterproof so must be kept away from direct water sources such as an area that may be affected by splashing water.  Don't hang it next to a shower or sink.
Scrub-able – Marked with a symbol resembling a brush is one of the tougher wallpaper types. It is suited to high-moisture rooms like kitchens and bathrooms are invariable vinyl. With 'Scrub-able' vinyl-coated wallpaper you can apply a little more pressure to remove dirt. Even then we taking appropriate care and precaution as ultimately, you are still dealing with paper.
100% waterproof kitchen and bathroom wallpaper
The bathroom and kitchen conditions demand highly washable wallpaper. Kitchens spaces where we spend a lot of time. And given the intense hustle and bustle that is lived in them, they are very exposed to stains, humidity, vapors, and smoke from the stove. If you are thinking of covering any of your walls with wallpaper, it is best to choose quality, resistant and durable wallpaper. And it is that when we talk about kitchen and bathroom wallpaper. The key is in its material, not in the design.
The best material for your bathroom and kitchen wallpaper is either contact paper or 3d foam wallpaper. And both are self-adhesive waterproof stickers.
You can also install vinyl wallpaper in the kitchen and bathroom. But only on those areas traditionally painted. As general advice, if you use vinyl wallpaper, do not forget to ventilate the rooms very well so that they last longer in perfect condition.
For this reason, vinyl wallpaper becomes the second most suitable for decorating the kitchen and bathroom. Because even though not 100% waterproof, it resists humidity very well and is very easy to clean. In addition, its vinyl finish avoids the consequences that humidity could have on other types of wallpaper. Even so, it is not recommended to place it in areas where it can constantly splash water.
And for this reason, Wallpaper Kenya stocks a  c
ollection of 
polyethylene 3d foam and contact paper
. Don't miss out on these best bathroom and kitchen wall stickers. Remember your bathroom is a place that also has a presence and deserves that modern and personal design.