At Wallpaper, the cost of Wallpaper, ranging from Shillings 800 to Shillings 1500, is the best price you can get. And this is the best Quality & Price.
"What is the cost of wallpaper per meter in Kenya? "is a frequently asked question. Or "What is the price of wallpaper per square meter in Nairobi?"
Well, wallpaper comes in a universal standard size roll 53 centimeters by 9.5 meters starting from Kenya Shillings 800 per roll supply only. The next design of wallpaper costs Kenya shillings 1200 per roll. Then we have a premium quality wallpaper for Kenya shillings 1500 per roll supply only.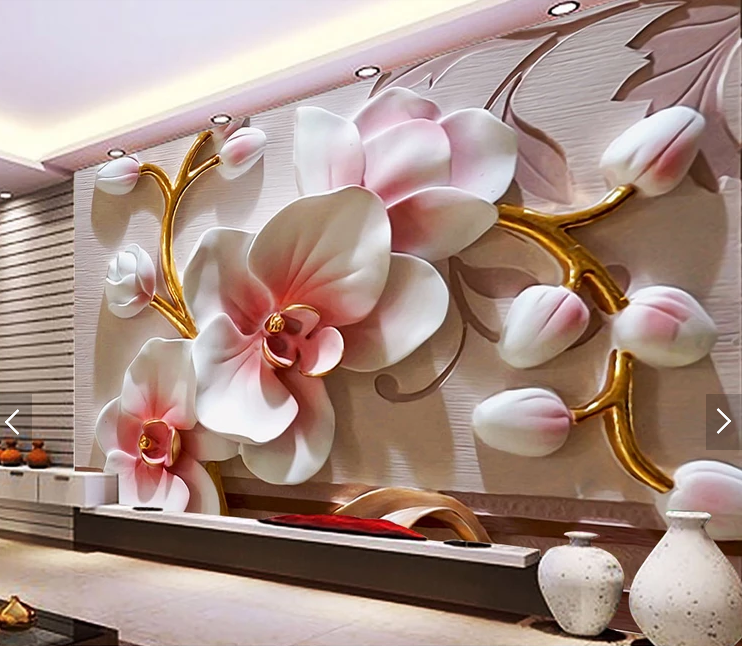 This translates to Kenya shillings 400 per square meter all-inclusive, supply and installation.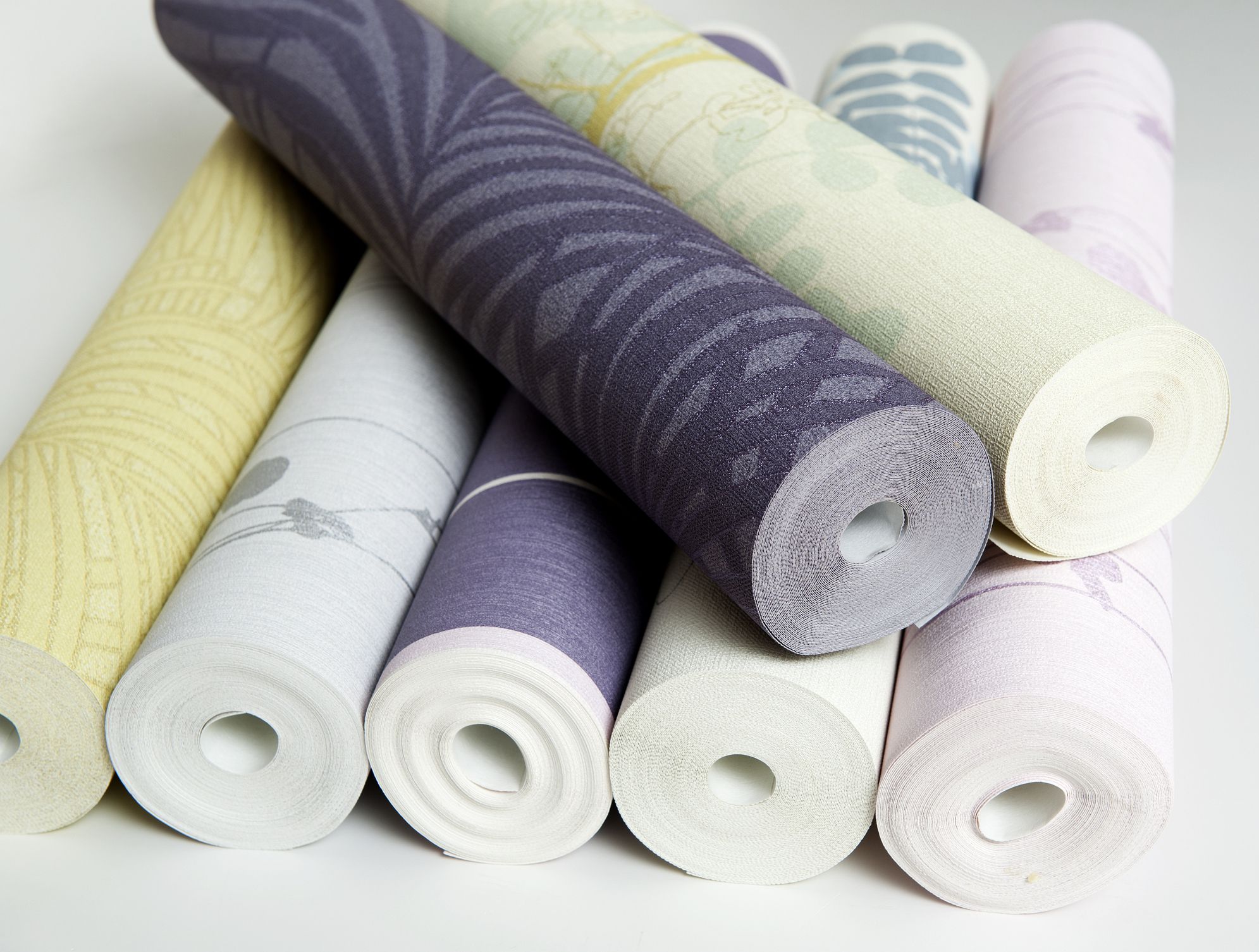 If you are going to do it yourself, remember to add the cost of wallpaper adhesive. Because you will need to buy a 180 gram of special wallpaper adhesive which will cost you Shilling 400 per sachet. This is enough to hang 4 rolls or more.
These prices are for supply only. This means you will either fit the wallpaper for yourself or you have a technician who will fit for you.
Therefore add the cost of wallpaper installation if you are not doing it yourself.
The cost of wallpaper supply and installation is all-inclusive
When you need us to do everything for you, the cost of wallpaper supply and installation all-inclusive is shillings 2000 per roll.
That is to say, the cost of wallpaper installation alone is shillings 800 per roll. But we come with our adhesive.
Therefore you don't incur an extra cost for wallpaper adhesive when we install it for you.
You can also have your wallpaper customized. A customized mural wallpaper will cost you Shillings 2000 per square meter. But you might have to pay a little more to cover the cost of the artwork or image.
However, if you provide us with high-definition artwork, then there is no extra cost.
Compare our prices with the cost of  wallpaper in Boulevard USA
"Although the cost of wallpaper can vary widely depending on quality, embossing, brand name, and material, the average cost falls somewhere between $15 (Kenya shillings 1600) and $50 (Kenya shillings 5330) per roll.  The following is how much you can expect to pay for different tiers of wallpaper
Lower Priced Budget Wallpaper – $9.99 (Kenya shillings 165) to $24.99 (Kenya shillings 2664) per single roll (Norwall, Some York Resource Catalogues, Advantage, Some Brewster Brands)
Medium Priced Wallpaper – $24.99  (Kenya shillings 2664) to $49.99 (Kenya shilling 5330) per single roll (Most York Brands, Joanna Gaines, Ashford House, Chesapeake, Warner)
Higher Priced Designer or Grasscloth Wallpaper – $49.99+ (Kenya shilling 5330+) per single roll (Wall quest, Antonina Vella, Candice Olson, Stacey Garcia, Ronnald Redding, A-Street Prints, Schumacher, Ralph Lauren, European Boutique Brands)
The cost of installation will be a bit more once hanging supplies such as sponges, rollers, brushes, paste (if needed), and blades are figured in. A 10×10 square foot room should require about 6 rolls. So on average, for a room about that size, you can expect to pay $90 (Kenya shilling 5595) to $100 (Kenya shillings 10662) plus the cost of supplies".

The cost of regular wallpaper is Ks 300 per square meter supply only
The cost of wallpaper should reflect the quality
You should judge the cost of wallpaper according to the wallpaper quality and the design. The most expensive wallpaper is entitled 'Les Guerres D'Independence' (The Wars of Independence) and in January 2006 was priced at £24,896.50 ($44,091, or €36,350) for a complete set of 32 panels – each measuring 3.8 m (12 ft 5 in) high and 0.47 m (18.5 in).
We stock the best quality and we offer the best wallpaper prices. So how do you judge the quality of wallpaper for walls? One is the material quality and the second is the Wallpaper Design. Wallpaper companies sell design.
There are those wallpaper manufacturers who invest more in design than others. However, you will notice some wallpaper stores in Kenya overprice their wallpaper to impress viewers.
Hoping to make the wallpaper look more valuable. Sometimes this works, but usually only when the customer is naïve or when the wallpaper design is spectacular and gets the attention of serious interior decorators.
How Marketers cheat on the cost of wallpaper
Other wallpaper marketers frequently disguise the cost of wallpaper by adopting a "high quality, low price" appeal in advertisements.
However, the price-quality inference theory implies that this contextual appeal may not be well-accepted to be true. Because it contains two contradictory cues: high quality and low price.
But at Wallpaper Kenya you will get a lower quality design at a low price while a premium design will cost you more. Wallpaper quality & price must always tally.
The cost of wallpaper in Kenya per square meter
On average, the cost of wallpaper of high-quality standard size at Wallpaper Kenya is Sh. 1500. The wallpaper price of a customized mural is Sh. 2000 per square meter. We are direct importers and these are the best prices you can get anywhere in Kenya. All over the world, the universal standard size is 53 centimeters by 9.5 meters.
Therefore a standard size wallpaper, if plain, will cover an area of approximately 0.53 meters multiplied by 9.5 meters. That is roughly 5 square meters. Divide our wallpaper price, Sh. 1500 by the area covered. You will find that the price of the material wallpaper is Sh. 300 per square meter. But that does not include the cost of expert installation. Which is Sh. 100 only per square meter for wallpaper bought from Wallpaper Kenya.
If your desired design falls under the Kenya Shillings 1500 per roll supply only, the total cost for supply and installation will be Sh. 2000 per roll. It will therefore cost you Shillings 400 per square meter all-inclusive, supply and installation. Likewise, the Shillings 1200 per roll supply only, will cost you a total of Shillings 1700 per roll all-inclusive.
You can therefore see that there is a big cost saving by buying from Wallpaper Kenya. However, if you have your wallpaper bought from elsewhere, we will charge you Kenya shillings 800 for professional installation.
The cost of  wallpaper murals in Kenya
Compare the cost of wallpaper with the cost of the mural. At the price of Kenya Shillings 2000 per square meter, murals are the most expensive of all wallpaper. Better it can cost you more depending on the cost of acquiring the artwork or the image. Kenya shillings 2000 is what you pay to cover for the raw material that your mural will be printed on. The cost of printing and installation is also covered therein.
The value for the shilling 2000 includes the cost of silk clothing that the mural is printed on. This is one of the highest quality of all wallpaper materials. It pays that you can remove and reuse the mural wallpaper. In other words, you can move house with the wallpaper.
But the highest value for mural wallpaper is that it is customized. That means you get exactly what you require without comprise. That is unlike ordinary wallpaper in that you pay less but you are limited in choice to what is in stock. Furthermore, ordinary wallpaper is limited in what can be achieved. You can not, for instance, achieve a truly nature wallpaper in ordinary wallpaper.
Save money wallpaper supply and installation
Here is how you can save the cost of wallpaper. You can install wallpaper by yourself.  But if you doubt yourself, and you need to save money, we can give you a list of freelance wallpaper installers. But that also means you supervise the installation. You can then negotiate with them on how much to pay per roll. And that means you take full responsibility for the final product.
You can not come back to us if you don't like the final finishing. Otherwise, give us the whole work. We might use the same staff but the little extra cost you pay will cover our supervision. As well as an assurance of a work well done.
Nothing can cause confusion and doubt in business-like pricing your products and services. While we don't want to charge less than you are worth, we also don't want to price yourself out of the market. So how do you and we know if the price is right?
1. The Cost of Wallpaper: Supply Chain
First and foremost we are financially informed. Before we set our pricing, we worked out the costs involved with running our wallpaper business. Plus we have been doing it for well over a decade. These include our direct costs (the expenses we incur delivering the wall and installation). Therefore we know our exact costs and therefore have no hidden costs to pass to you. We are 100% transparent.
2. Customers who want the cheapest price for quality wallpaper
We also know what you, our customers, want and what it costs us. Some of our customers are driven by the cheapest price. We are also keen to serve you who is not necessarily driven by the cheapest price but rather by the value you receive. We meet both demands. At Wallpaper Kenya you will find something for everyone.
We are guided by High-Low Pricing Strategy.
And we have something for you who is buying high-end as well as for those buying low-end products and services. That is why you will get the most expensive, luxurious, high-end brand from Wallpaper Kenya. And you will also get the cheapest.
Save money by doing it yourself wallpaper installation
You can save the cost of wallpaper by installing it for yourself.
Hanging wallpaper may seem daunting but it is no nuclear science. Watch YouTube videos on how to install wallpaper. And once you get the hang of it, installation is a relatively simple process. With YouTube, you can find thousands of excellent how-to hang wallpaper videos. At Wallpaper Kenya also have a customer service staff who can answer your questions and offer helpful installation tips. Try to convince a friend or family member to help you, because paper hanging is tricky to do alone. Be sure to take your time and pay attention to detail. If you can avoid mistakes, you can save even more money on materials.