Large-format wallpaper printing at Wallpaper Kenya is for custom designs and sizes only.
It's not for the mass market.
As of today, my research tells me there are no traditional wallpaper manufacturers anywhere in Africa.
Not even our big brother South Africa does traditional wallpaper production.
But if you are looking for custom wallpaper printing for a project, we will not only do that for you but we will do it in style.
With custom wallpaper, there is no room for compromise in design. Because it allows you to stick to your favorite picture or your favorite pattern on the wall with ease.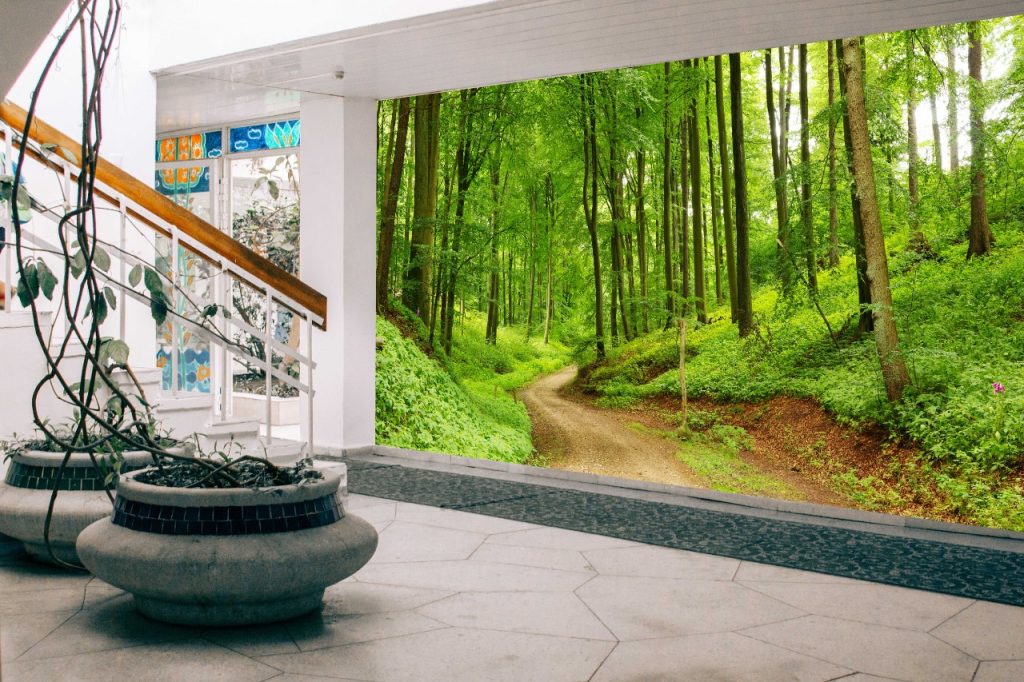 Or transform your children's room into a unique dream world. And therefore it is the best way to let your creativity run free.
Use photo wallpaper to conjure up a dream landscape with castles for your princess on the wall.
Or Create a stadium atmosphere for your little football stars or dive into the depths of space as an astronaut.
Large format wallpaper printing at Wallpaper Kenya
We use Large format digital wall printing for interior decoration in homes. And in offices and business premises, shopping centers, special advertising, and murals, among others.
Printing on Wallpaper is simple without losing elegance in places. It is also efficient in capturing your designs.
And you will not find anything more ideal for reproducing colorful designs, applicable on smooth surfaces.
It is the best way you will have high quality to your designs, without deforming them, characterized by being a flexible material.
Photo mural wallpaper printing
Given the great tradition of wallpaper printing, the switch to digital is a bold step.
Because now you can have your favorite photos, straight from your mobile phone camera, printed on the wall.
And you in Kenya now should experience the beauty of the innovative design.
As you well know wall fashion, like in dressing, comes in waves. It is the same with wallpaper.
But only at first glance because technically speaking, today's interior photomurals differ significantly from their predecessors and make their decade-old counterparts look in terms of color brilliance.
Wallpaper Kenya offers you a wonderful opportunity to design beyond the limits of analog printing. And if you are an interior designer digital enables new you to enter the market with the backup of Wallpaper Kenya. Because we already have the press, your start-up costs are low.  And you can position yourself as a custom wallpaper designer.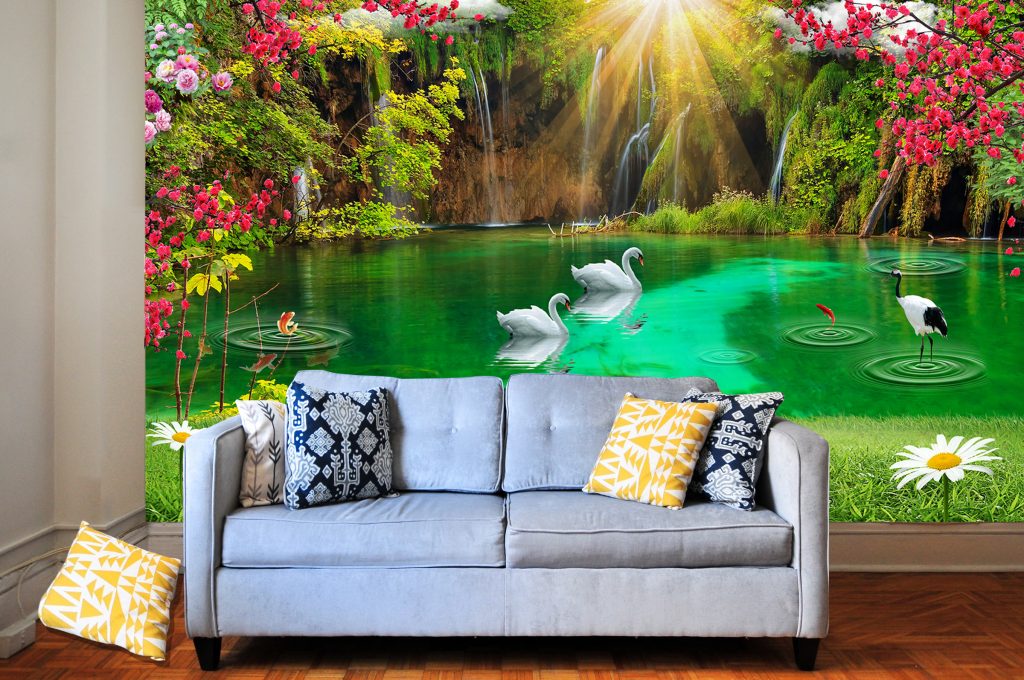 You have the picture – we have the wallpaper raw material and the printing press.  We offer the best printable silk fabric directly from the manufacturing market leaders.
Therefore with our digital silk fabric wallpaper printing, you experience a completely individual type of modern room design.
The cost is only Kenya Shillings 2000 per square meter and you don't necessarily have to wallpaper entirely the entire room. You can set your accent photomural wall.
The benefit you will accrue from digital wallpaper
Removable and reusable: If you should refrain from the traditional wallpaper motif, you can remove and reuse our silk fabric wallpaper in no time. And therefore digital wallpapers are no problem in rental apartments.
This makes it a real investment as you can move house with it.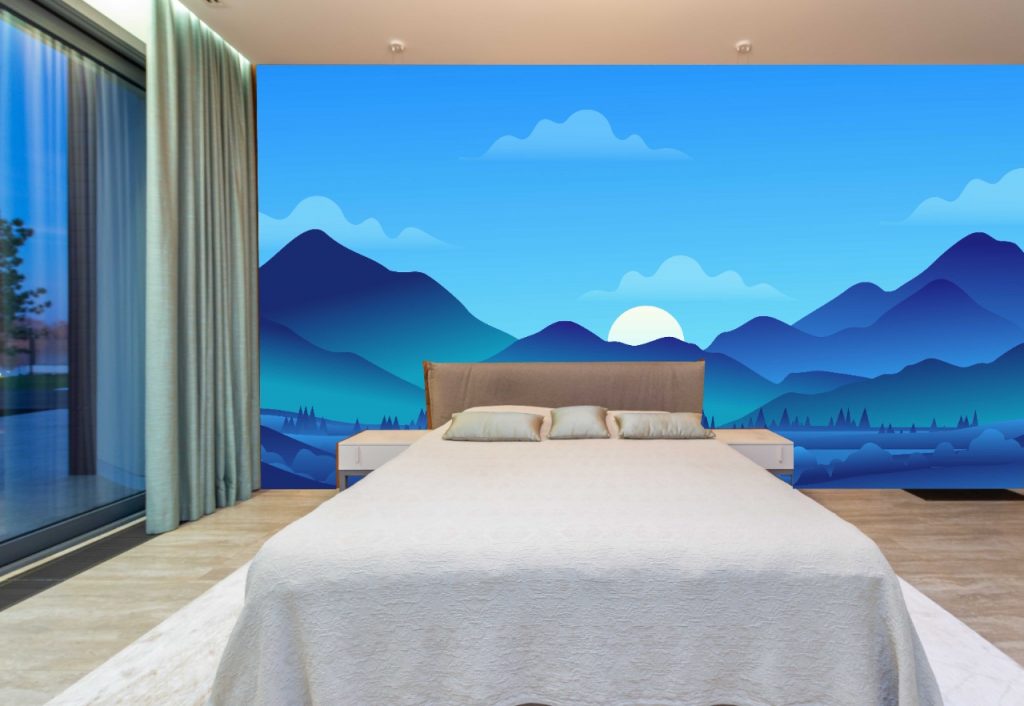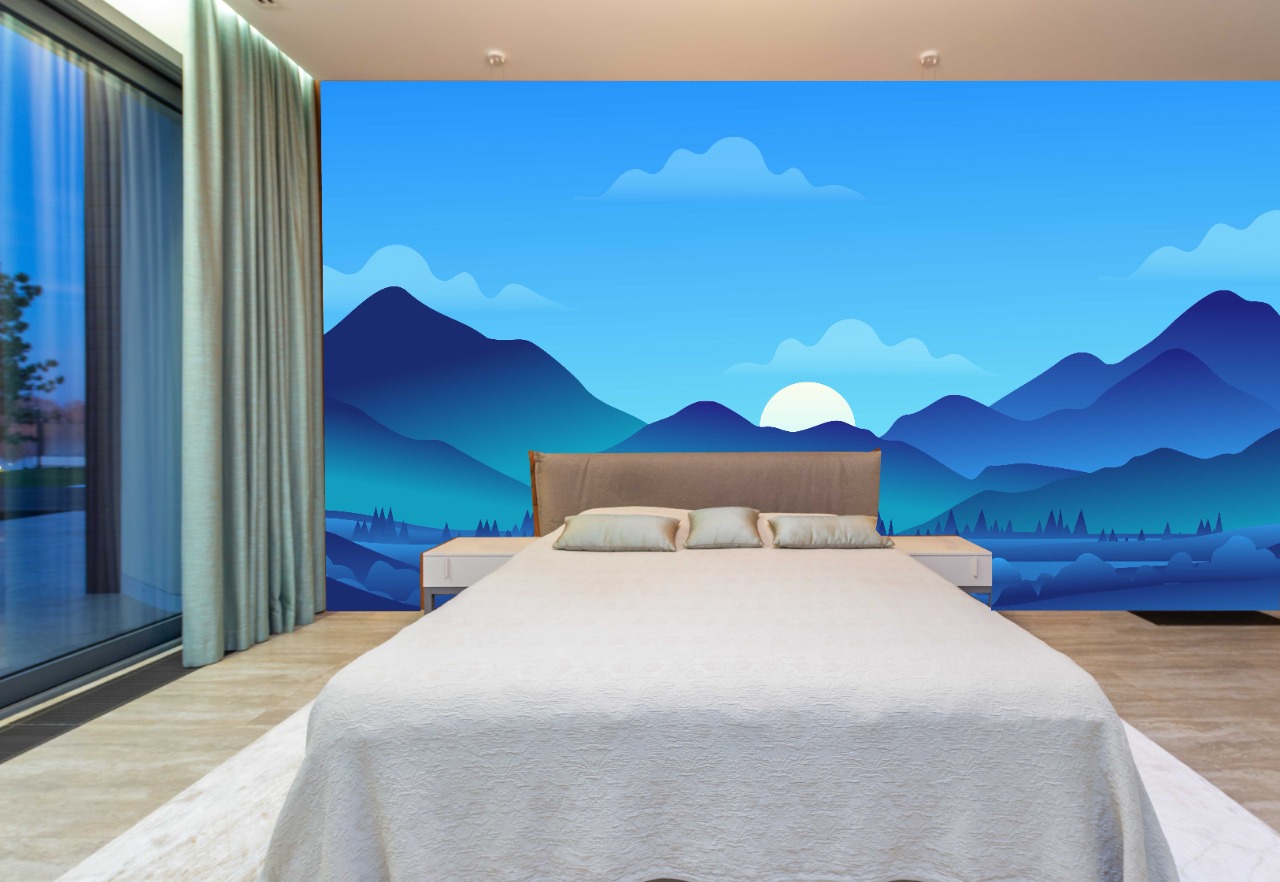 Customization: since there are no restrictions on the run length. Since the raw silk fabric material comes in size 3 meters by 60 meters, we just cut the size you require. In that way, there is no waste. And thus digital printing enables cost-effective production even for small quantities.
This opens up possibilities for unlimited design variations.  And the enables you to order custom-specific or individual designs. The design image, picture, artwork, or photo size, and the pattern lengths are not restricted by the limited repeat distance of analog plates or rollers. And therefore you avoid pattern repetitions.
Reduced costs: for designers, digital printing will deliver exactly what you need at the time. And the minimum order quantity (MOQ) is one wall. You don't have to order additional quantities due to minimum batch sizes.
There is therefore no need to keep large stocks. Precise order quantities also help minimize the cost of obsolete inventory due to design changes.
Finish with increased quality: most importantly digital wallpaper printing delivers a result of the finest quality while reproducing the finest details not otherwise possible by other means.
This makes it very easy to create designs that are true to the original and patterns that are practically indistinguishable.