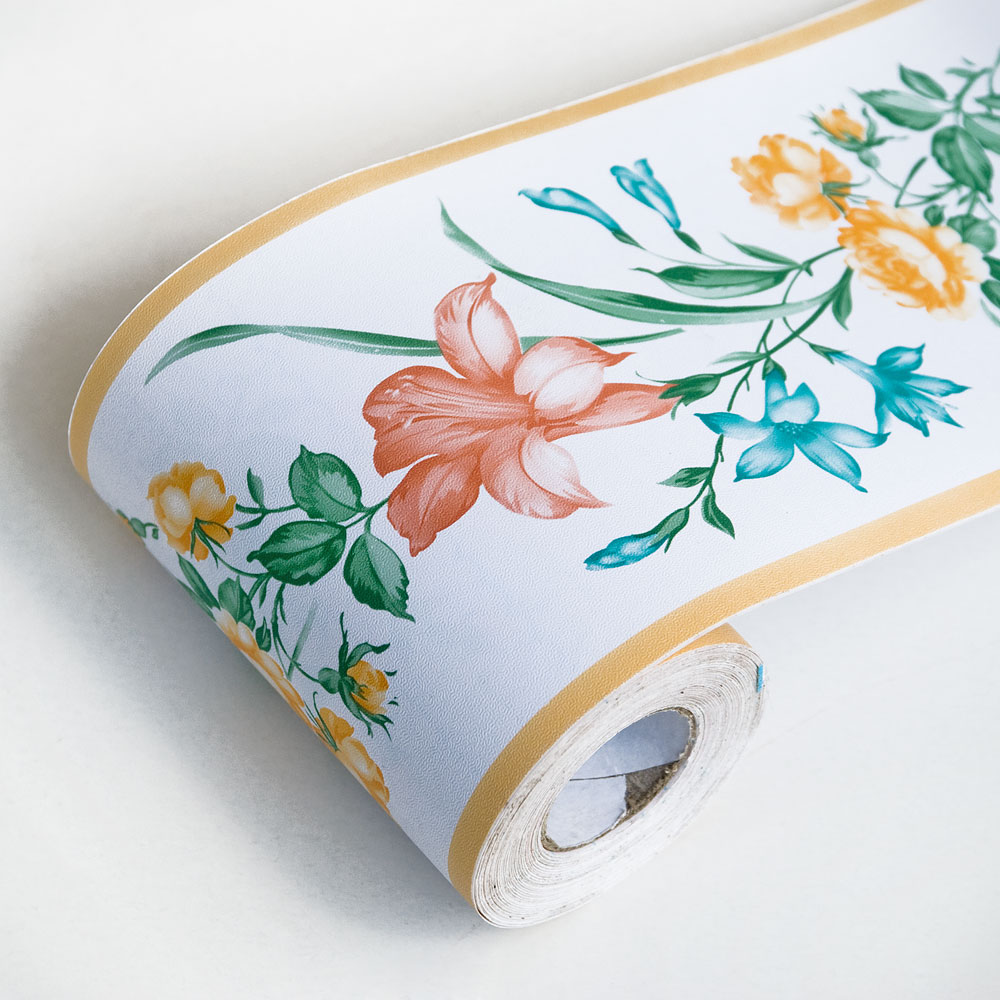 Wallpaper borders are the same material and concept as regular wallpaper, but much smaller in width and therefore cover a fraction of the wall and offer just a touch of decoration. Traditional wall paper is generally found in rolls that are 53 cm wide and about 10 meters long. The latest standard size length of wallpaper is 9.5 meters. Wallpaper Borders are available in much different sizes.
Use of wallpaper borders in 2020
You may define wallpaper boarders as narrow a wallpaper strips that go around or along the edge of a wall. Wallpaper borders, like full wall wallpapers, can completely transform the look of a room. Wallpaper borders are not different from regular wallpaper except in size.
At Wallpaper Kenya we have borders in sizes from 12 cm to 30 cm wide.
Wallpaper borders come into play in completing your classically styled interior decoration and adding a high-fashion designer touch. Or when you on budget and want to transform an already painted room in your home without having to bother without wallpapering the room. It is great alternative is to use wallpaper borders instead of paint.
Also, are wallpaper borders in Style 2020? 2020 is a great year for wallpaper borders.  This is as a result of the cool new designs afforded due to new technology that provides a wide range of options.
With wallpaper borders you can provide a whole new look to any room in your home. And this, while making the transformation a little easier for your pocket.
Instead of moving all of your furniture and fabrics like you would like if you were wallpapering the entire room, you can simply keep everything in place while placing your borders. It is simple and makes your room look great.
How to decorate with wallpaper strips
You have many options on how and where to install you wallpaper border. For example, you want the border to run along the top of the walls as crown molding or ceiling cornices. And you can frame a doorway or run the border through the center of the room as a chair rail.
The very first thing you need to do is measure the length of your wall where you are going to wallpaper so you can shop accordingly.
It's best to determine where you want to place the border before starting the process. Having decided, then make sure the area where you are placing the border is free of dust and is clean.
If the wall is too soiled, use soap and water to clean the surface of dirt, cobwebs, or anything else that lurks along the walls. Cleaning the  walls fast will ensure that the wallpaper adhesive adheres properly.
So, if you already have paint that you want to retain, there is still something to give more life to your walls. This yellow, white and grey floral wallpaper border will be sure to add a nice feel to any room or space in your home. It can serve as a divider. Run it through the middle of your wall.  And it is extra washable with good lightfastness. You will also find various other designs at Wallpaper Kenya.
The Impact of Borders
Hanging a wallpaper borders is one great way to bring instant color and style to any room. And can highlight the hues and décor of your bathroom, bedroom, den, kitchen or living room. Borders are not expensive, you can fit them by yourself and are easy to clean while hanging. Furthermore installation takes a fraction of the time taken to wallpaper an entire room.
And you can be place them on the walls at different heights or on the ceiling. Hanging borders on the ceiling is no different from hanging them on the wall. Why would we hang them on the ceiling?, It is to give your ceiling depth. The only ceilings we recommend you to hang wallpaper borders are bathroom ceilings or small hallways. Wallpaper borders hanging on the ceiling give it a little more optical illusion height.
The wider the wallpaper border the better it will look for higher ceilings. But if you use a wide border in a room with seven feet or lower ceilings, the border will end up looking clumsy and bulky.