Wallpaper Installation
Wallpaper installation is the most important thing about wallpaper interior decoration. It doesn't matter how expensive or how cheap your wallpaper cost. A cheap wallpaper well installed will look a thousand times better than an expensive wallpaper poorly installed.
Even though we train wallpaper retailers on professional wallpaper installation, We are not in the business of installation per se. Our Main business is Wallpaper Wholesale and retail. We Supply wallpaper and adhesives to Interior Designers and we distribute to home improvement stores. However we also sell wallpaper and wallpaper adhesives retail. Retail wallpaper selling entails supply and installation. We give priority of Wallpaper Installation to those who buy from Wallpaper Kenya Shop.
Freelance Wallpaper Installers
In actual fact we do contract some of these free lance wallpaper installers. Especially when we have big sites that call for more than our permanent wallpaper installation staff. So, go ahead and use free lance wallpaper installers. But only is you know them and their work well. Also ensure that you obtain the right wallpaper adhesive from Wallpaper Kenya for their use. The reason we charge more than the freelance wallpaper installers is because we employee them on your behalf. We also have to supervise them. Finally we take responsibility of the end product. We take the responsibility to guarantee you of a work well done. Take care. Cheap is expensive.
Cheap wallpaper installation is expensive
We charge Sh 200 per square meter for wallpaper installation. In addition to that you also meet the cost of transport for the staff. As well as the cost of accommodation where need be. We have our own permanent professional wallpaper installation staff. If you think that our wallpaper installation charges are high we understand you. We are aware that some of our competitors charge lower. We are also aware that some of these installers charging are pretty good. Some of them were trained at Wallpaper Kenya and we appreciate them very much.
The cost of Wallpaper Installation
The cost of most of our wallpaper supply and installation is Sh 2300 per standard size roll. That covers for a 53 centimeters by 9.5 meters roll. The cost of the same wallpaper retail is Sh 1800. Supply only. When you do not need us to install for you. And the cost of the same wallpaper for bulk wholesale buyers in Sh. 1500. Please note our wholesale buyers are interior design companies with skills in wallpaper installation. We do not install for our wholesale buyers.  Our wholesale buyers are our partners. They play a very important role of wallpaper place value addition.
Installation of Wallpaper in Mombasa vs Installation of Wallpaper in Nairobi.
For Wallpaper in Mombasa supply and installation, call 0736106486. They are at Mombasa Central Business District. On the other hand for wallpaper installation in Nairobi call 0720271544. For Trade Professional's Guide on Wallpaper Decorating Click on the link High Standards Wallpaper Installation
Understand that Installation of wallpaper in Mombasa is not hindered by the humid climate. But you have to choose the right wallpaper material for Mombasa Humidity. Don't forget to prep the walls well. You have to use the proper wallpaper hanging techniques. One can even install wallpaper in high humidity Mombasa bathrooms provided you choose the right wallpaper materials.
Humidity and wallpaper adhesion
Primary concerns when installing wallpaper in Mombasa, due to humidity, are adhesion and mold. Poorly installed wall coverings can peel at corners and seams when exposed to the humidity. Mold is perhaps an even greater concern. If mold grows behind wallpaper, in cases where you use the wrong adhesive, it may go undetected. We and our wallpaper agents in Mombasa know these. We therefore stock a special wallpaper adhesive. A good wallpaper adhesive is ant-fungi and ant-mold. While bathrooms are the most problematic, damp climate is not a threat to the safety or stability of vinyl wallpaper. All of our wallpaper sold in Mombasa and Kenya Coast in general are washable vinyl wallpaper.
Choice between professional and diy wallpaper installation
When you buy wallpaper in Mombasa from our agents, you have choices. One to pay for supply and installation or two, supply alone. Our agents stock special wallpaper adhesives. Also sold as an item for Do It Yourself Projects. Professional wallpaper installation will make wallpaper look stunning and removal easy when that time comes. The trick for proper wallpaper installation in humid Mombasa is the choice of the right wallpaper material. Plus use of the proper wallpaper adhesive. Use our wallpaper agents in Mombasa for wallpaper installations.That way eliminate the cost of transport and upkeep of wallpaper hanging staff from Nairobi.
How long it takes to install wallpaper
We have a full time team of professional wallpaper hangers. A stand size room will take one person one day to install wallpaper. We normally need one day notice to schedule wallpaper application unless we are very busy. We welcome large scale commercial wallpaper installation contracts. However we might need two or three days to mobilize the wallpaper installers. If you have your own wallpaper and only need us for wallpaper installation services welcome. the cost or our professional fee is Sh. 800 per standard size roll. And we come with our own adhesive and tools.
Installation of wallpaper in Mombasa.
For your DIY wallpaper installation project in humid Mombasa you will need some basic tools.
Paste or wallpaper adhesive: For wallpaper installation in Mombasa it is imperative you use the correct wallpaper adhesive. This will cost you Sh. 500 a sachet enough to hang 3 to 4 rolls in Mombasa and 4 to 5 rolls in non humid upcountry.
Tools for wallpaper installation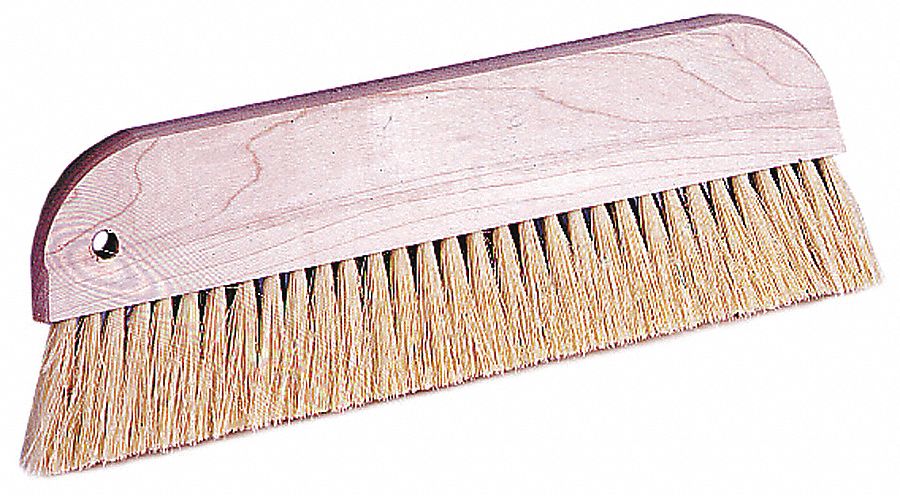 Paste Brush or roller: An ordinary paint brush as you will find in all hardware shops and supermarkets will do.
Utility blade also available in selected supermarkets and hardware shops.
Spirit Level
Sponge & bucket of clean water
Smoothing brush or plastic smoother
Tape Measure
4″ – 6″ Putty knife and or straight edge
A pencil
Sandpaper
Step stool
Seam roller
Wall preparation for wallpaper installation
The problem with wallpaper in Mombasa as regards installation is poorer adhesion due to humidity. To ease wallpaper adhesion concerns Prep the walls well. Also use the right adhesive, mixing according to the manufacturer's instructions. You might want to sandpaper the wall to smooth off any imperfections. Then apply a coat of wallpaper primer or paint undercoat and give it sufficient time to dry. Do so according to the manufacturer's instructions.
Installation of patterned wallpaper
Cut vertical strips 4 inches longer than the wall height; once the wallpaper is up, you'll trim the 2 inches up and 2 inches down excesses. Arrange the wallpaper strips side by side on the floor to ensure that the pattern match correctly. Use a tape measure and a pencil to mark where on the wall the paper will be placed. For example, mark the top edge of a chair rail or sides of a rectangle.
Pour premixed clear wallpaper adhesive into a paint roller tray. Avoid using the salty Mombasa sea water for mixing the wallpaper adhesive. Use a small paint roller to apply it quickly and evenly to the back of the paper. Now apply the paper one strip at a time, smoothing each onto the wall from the center outward using a plastic smoother. For long strips, use a stepladder and work from the top down; have someone hold the other end as you position it (use this same method for wide chair-rail strips).
Care with wallpaper seams
The seams of side-by-side strips should butt against one another, not overlap; make sure these seams lie flat by using a seam-roller.
Once a wallpaper strip is up, you have about 10 to 15 minutes of perfectly wet wallpaper glue to perfect its placement. Carefully push any bubbles out toward the borders.
Wash off excess glue with a damp natural sponge, continuing to smooth the wallpaper as you go.
wallpaper Removal
When it comes to removing wallpaper in Mombasa, you may have no sweat unless the wallpaper adhesive used was not the right one. Note installation over existing wallpaper may not work and is not recommended. If the adhesive used is the right one removing old wallpaper, particular in Mombasa where the air is humid, is not that difficult. As most wallpaper in Kenya is vinyl coated which is impermeable, a scorer which is a tool for poking holes through the vinyl wallpaper impermeable layer so as water to reach the paper wallpaper backing and the glue through to the wall becomes handy.
When removing old wallpaper beware of the wall. Gypsum wall partitions are more delicate than plaster, so be cautious not to damage the cardboard facing when using a wallpaper scraping tool for wallpaper removal.
A Little Prep Work for Wallpaper Removal
Follow these steps for preparation:
1. Take everything off the walls.
2. Remove as much furniture as possible. Cover what is left.
3. Spread plastic drop cloths on the floor along the baseboards and tape them.
5. At a corner or seam, use a putty knife to pry the edge of the wall covering. If it pulls away easily and keeps coming up your job should be easy.
7. To remove the paper, simply grab the lower corner of a strip and pull it away until both corners of the strip are free. Then hold the bottom edge with both hands and pull until the whole strip is off the wall.
8. If the paper is stubborn, you can help it along by using a razor knife. Hold the knife perpendicular to the wall and make a series of horizontal strips about. Then loosen the section of paper and pull it free with your fingers.
To Remove Peel-able Wallpaper
Some wallpapers are peel-able, which means that they have a top coat which comes off just like strip-able paper. Once you have peeled off the top vinyl coat, you will have the backing left. Follow directions for stripping with water to remove the backing. Do not leave the backing on even if it is in good condition, it will come out easily when soaked.
To Remove Washable Wallpaper
The majority of wallpaper in Mombasa, as these are the best for humid areas, and in deed in Kenya as a whole are Vinyl washable wallpaper. The vinyl surface that makes washable wallpaper easy to clean also makes it harder to remove. Since the glue used is water based you need to break through the vinyl film that covers the wallpaper for water to penetrate the paper backing and the wall. Use a scorer or wire brush to poke holes in the wallpaper. Use a very dump cloth or a spray bottle to soak the paper. Spray water into the slits so it can work its way behind the covering. Wait about 10 minutes and then scrape off the paper with a putty knife.
Steam Removal for loosening wallpaper adhesive
The last resort for removing stubborn wallpaper is to Steam-strip. This require a steamer for boiling the water which you might not have. This job is strenuous because you must steam and strip at the same time. You might want to ask a for professional help.