Wallpaper Installation
Wallpaper installation is the most important thing about wallpaper interior decoration. It doBROTHEesn't matter how expensive or how cheap your wallpaper cost. A cheap wallpaper well installed will look a thousand times better than an expensive wallpaper poorly installed.
Even though we train wallpaper retailers on professional wallpaper installation, we are not in the business of wallpaper installation service per se. Our Main business is Wallpaper Wholesale and retail. And installation is after-sales service.
We Supply wallpaper and adhesives to Interior Designers and we distribute them to home improvement stores. However, we also sell wallpaper and wallpaper adhesives retail. Retail wallpaper selling includes installation services. We give priority of Wallpaper Installation service to those who buy from Wallpaper Kenya Shop.
Wallpaper has always been an excellent solution for giving exclusive colors and designs to walls. What you will achieve is difficult or expensive to achieve with hand painting or any other means. But in recent times wallpaper has regained its importance and its use has become a booming trend in interior decoration. Why?
Because wallpaper will adapt to any type of space you have and can completely renew the aesthetics of your room. In addition to this, today they are of the highest quality and service to cover, in addition to walls, ceilings, stairs, doors, and even furniture.
If you are thinking of renovating your home or office with wallpaper, do not hesitate to do so. The installation process is very simple. Although you can also let us do it for you. If you want to do it yourself, you do not require technical knowledge or special tools. Although you will need some simple tools.
Tools you will need for wallpaper installation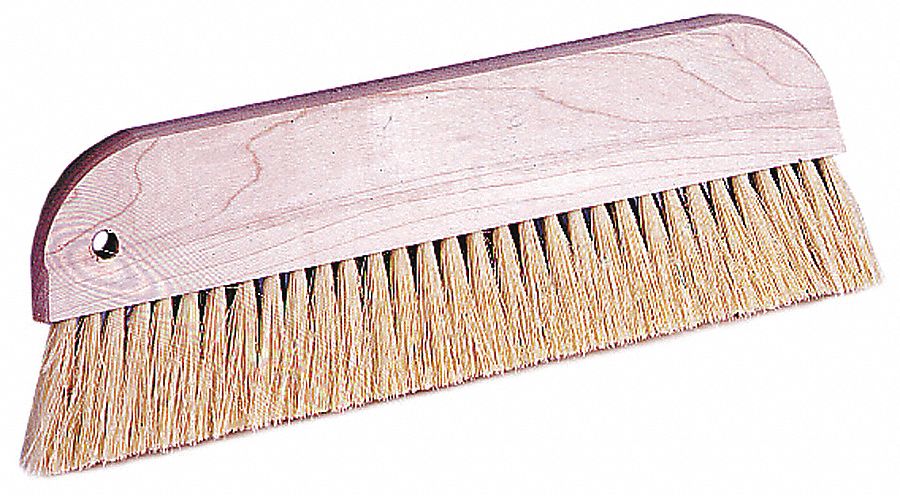 First and foremost, you need to have the right wallpaper installation adhesive.
Then you need to have a Paste Brush or roller. An ordinary paintbrush as you will find in all hardware shops and supermarkets will do.
Utility blades are also available in selected supermarkets and hardware shops.
Sponge & bucket of clean water
Smoothing brush or plastic smoother
Tape Measure
4″ – 6″ Putty knife and or straight edge
A pencil
Sandpaper
Step-stool
First of all, choose the wall to decorate
For the best wallpaper installation, you must be clear about which walls or areas of them you are going to upholster. This will allow you to know exactly how much you need and to easily choose the color and design. So check your house and think where they would look best. Don't be shy about it. As we already pointed out, these wallpapers adapt to any type of space. And does not look bad if you install them on several walls.

Once you have chosen the wall or walls to cover with the wallpaper, measure the width and height of each one. With this data, you can buy the number of square meters you need to carry out the installation. Do not forget to consider the percentage of waste, it can be 5 to 10%.
Wallpaper made in Europe comes in a universal standard size roll that is 10 meters long (1,000 cm) and 53 centimeters wide on average. On the other hand, wallpaper made in China comes in a standard size roll 9.5 meters long and 53 centimeters wide. For this illustration, we will use the European Standards as most of our wallpaper at the Wallpaper Kenya store is made in Europe.
How to calculate the number of rolls of wallpaper you need to install
If your room is not more than 3 m high, you can install wallpaper vertical strips three pieces with each roll. It may be less if the wallpaper you install has a large repeat pattern. Because that pattern will have to match from one strip to the next, for a neat wallpaper installation finish. 
Measure the widths of all the walls and sum them up. Measure as if there are no doors or windows. Only If you have tall windows, will you subtract the widths of such from the widths of the wallpaper to determine the actual width you need.
The width of a roll is 53 cm, so divide the total width by 53. The result is the number of vertical strips needed.
Divide that result by 3, as three strips are drawn from each roll. Now you know the minimum number of rolls you will need.
For example, if you have a combined wall width of 4 x 600 cm or 2,400 cm and a height of 265 cm, you will need 16 rolls (2,400: 53: 3 = 15.1 or a rounded upward value of 16 rolls).
If the wall is newly built and plastered, allow it to dry thoroughly first. And then treat it with a primer. This will prevent the plaster from absorbing the glue water. Repair cracks or damage with caulk and remove irregularities with sandpaper.
Then choose the wallpaper to install
Visit the Wallpaper Kenya store for wallpaper installation tips and to see our hard-copy catalog. Or call us with your WhatsApp number for us to send you a soft copy catalog of our current stock. With the greatest of tastes, our staff interior decorator will offer you the best advice regarding the choice of design and color. When choosing, consider your personality, the color of the other walls, the type of decoration of the room the furniture, and other fabrics in the room.
Geometric and abstract designs are on-trend and generally make a perfect match with all types of furniture. But organics are also quite desirable; in the living room or rooms, they look great as a decorative element on the walls. For example, you can place it only where your bed is going and complement it with a contrasting paint tone.
There are also textured designs, which offer the space unique and elegant finishes. Neutral colors and textures to the touch are usually seen on the walls of the bathrooms, as they make the space cozy and sophisticated, with a unique style. Do not forget that this is one of the most popular spaces for residents and visitors. So there is no need to skimp on its decoration.
How to choose the wallpaper for children
But if you are looking for coverage for the walls of the children's rooms, go for the designs with bright and fun colors. If you want to be more original and the space is wide, you can just line the ceiling and line the walls in a tone that highlights the ceiling wallpaper.
You will see how impressive the decoration ends up being.
In any case, if you plan to line more than one wall, dare to combine different styles of patterns and/or colors. The idea is to use similar shades, play with the proportions of the space and use different shapes at the same time. Try, for example, striped patterns mixed with a floral pattern.
Prepare the work environment and ask for help
Wallpaper installation is not difficult. But optimal results require a helping hand. For instance, only a few professionals can wallpaper a ceiling without a helping hand. And even then, they would require more advanced tools. Ask any other member of the household or office for help.
What do I mean by you prepare the work environment?. I mean, get comfortable. Maybe put up some music to your liking and open windows. So that air and light cant enter.
Of course, do not forget to remove the furniture and decorative elements from the space where you are going to work. The idea is to be as comfortable as possible.
Prepare the surface
Now the work of wallpaper installation does begin. It removes any imperfection from the wall, ceiling, stairwell, or door. These include paint bulges, lace holes, cracks, etc. If necessary, sand the wall to smoother it and heal with plaster or plastic stucco for best results.
Then clean the surface with a soft cloth. The idea is that it is completely dry and free of dust, impurities, grease, and/or any other type of dirt.
Prepare the strips of wallpaper to install
According to your measurements of your wallpaper installation area, start cutting the wallpaper with a scalpel, adding to the height length 2 centimeters above and 2 centimeters below for trimming.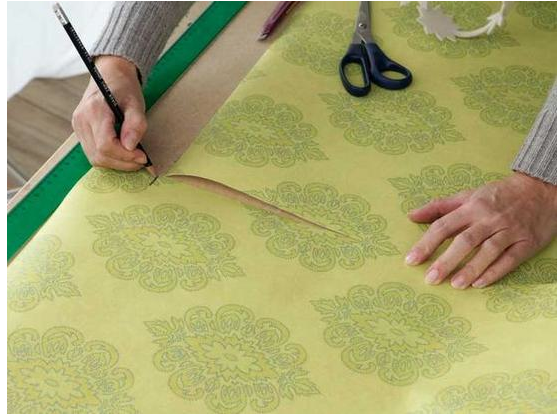 Make sure that the cuts are completely straight and as precise as possible.
How to prepare and apply the adhesive
If need be, mix the paste according to the manufacturer's wallpaper installation instructions. Then lay the strip of wallpaper or mural face down on a clean work surface. This is for you to comfortably spread the glue out. Do so by brushing the paste onto the top half of the strip. Then gently fold that section back to meet the middle. This is called booking.
Brush paste on the remaining half of the strip. Fold the bottom, back to back, end in to meet the middle. Allow the paper to rest in this "booked" position for 5 or so minutes for it to soak in the adhesive.
If the paper you chose already has its self-adhesive, you should simply skip this step. In this case, do not remove the protector for any reason; you should do that as you cover the wall. This way you avoid sticking in unwanted places, wrinkling, or picking up dirt.
Select a corner to install the first strip
Measure the width of the strip on your wall and draw a vertical line where to start your wallpaper installation to serve as a guide. That is, to align the paper with that stroke and not with the same wall, as this may be collapsed or present other inconsistencies.
It is important to start hanging the strips of paper using a window or a door as a starting point. Remember why you start is where you will finish after installing around the room. Since it is more likely than not that the finishing will lose pattern at this point, then you want it to be as inconspicuous as possible.
The upper half of the strip is unfolded and placed on the highest point of the wall without unfolding the lower half of the wallpaper. Align the edge with the window or door frame, leaving a few centimeters left on the ceiling for a final trim and cleaning.
You proceed to stick the paper on the wall, using your hands, from the center out, to remove the air bubbles. You can help yourself with a paper brush or a clean cloth.
When the upper part is firm, the lower half unfolds and sticks with the same procedure. The rest of the strips of paper are placed in the same way using the reference of the first strip, perfectly joining the edges.
Once the surface is covered, the joints are reviewed with a roller and the excess upper and lower edges are trimmed with scissors.
Remove the bubbles and cut the excess
For ease of wallpaper installation, Start gluing the paper from bottom to top and in small sections, to avoid creating large folds that are difficult to remove. Then, with a damp sponge and with the force of your hands, remove any remaining bubbles or wrinkles.
Finally, you only have to cut the excess paper flush up and down, seeking the greatest possible precision so that the finish is of high quality.
Repeat the procedure of the previous step with the next strip of paper, and with the next one, until you completely cover the surface you plan to reinvent. Ready! It is a quick process.
The choice between professional and do it yourself wallpaper installation
When you buy wallpaper in Mombasa from our agents, you have choices. One to pay for supply and wallpaper installation or two, supply alone. Our agents stock special wallpaper adhesives. Also sold as an item for Do It Yourself Projects. Professional wallpaper installation will make wallpaper look stunning and removal easy when that time comes. The trick for proper wallpaper installation in humid Mombasa is the choice of the right wallpaper material. Plus use of the proper wallpaper adhesive. Use our wallpaper agents in Mombasa for wallpaper installations. That way eliminate the cost of transport and upkeep of wallpaper hanging staff from Nairobi.
Freelance Wallpaper Installers
We do contract some of these freelance wallpaper installation technicians. Especially when we have big sites that call for more than our permanent wallpaper installation staff. So, go ahead and use freelance wallpaper installers. But only if you know them and their work well. Also, ensure that you obtain the right wallpaper adhesive from Wallpaper Kenya for their use. The reason we charge more than the freelance wallpaper installers is that we employ them on your behalf. We also have to supervise them. Finally, we take responsibility for the end product. We take the responsibility to guarantee you're off work is well done. Take care. Cheap is expensive.
Cheap wallpaper installation is expensive
We charge Shillings 200 per square meter for wallpaper installation. In addition to that, you also meet the cost of transport for the staff. As well as the cost of accommodation where need be. We have our own permanent professional wallpaper installation staff. If you think that our wallpaper installation charges are high we understand. We are aware that some of our competitors charge lower. We are also aware that some of these installers charging are pretty good. Some of them were trained at Wallpaper Kenya and we appreciate them very much.
The cost of Wallpaper Installation
The cost of most of our supply and wallpaper installation is KS 2000 per standard size roll. That covers 53 centimeters by 9.5 meters roll. The cost of the same wallpaper retail is KS 1800. Supply only. When you do not need us to install for you. And the cost of the same wallpaper for bulk wholesale buyers in Sh. 1500. Please note our wholesale buyers are interior design companies with skills in wallpaper installation. We do not install for our wholesale buyers.  Our wholesale buyers are our partners. They play a very important role in wallpaper place value addition.
Installation of Wallpaper in Mombasa vs Installation of Wallpaper in Nairobi.
For Wallpaper installation in Mombasa, call 0736106486. They are at Mombasa Central Business District. On the other hand for wallpaper installation in Nairobi call 0720271544. For Trade Professional's Guide on Wallpaper Decorating Click on the link High Standards Wallpaper Installation
Understand that the Installation of wallpaper in Mombasa is not hindered by the humid climate. But you have to choose the right wallpaper material for Mombasa Humidity. Don't forget to prep the walls well. You have to use the proper wallpaper hanging techniques. One can even install wallpaper in high humidity Mombasa bathrooms provided you choose the right wallpaper materials.
Take care with Humidity and Adhesion in Wallpaper installation
Primary concerns for wallpaper installation in Mombasa, due to humidity, are adhesion and mold. Poorly installed wall coverings can peel at corners and seams when exposed to humidity. Mold is perhaps an even greater concern. If mold grows behind wallpaper, in cases where you use the wrong adhesive, it may go undetected. We and our wallpaper agents in Mombasa know these. We, therefore, stock a special wallpaper adhesive. A good wallpaper adhesive is ant-fungi and ant-mold. While bathrooms are the most problematic, damp climate is not a threat to the safety or stability of vinyl wallpaper. All of our wallpaper sold in Mombasa and Kenya Coast, in general, are washable vinyl wallpaper.
How long does it take to install wallpaper?
We have a full-time team of professional wallpaper installation staff. A stand-size room will take one person one day to install wallpaper. We normally need one day's notice to schedule wallpaper applications unless we are very busy. We welcome large-scale commercial wallpaper installation contracts. However, we might need two or three days to mobilize the wallpaper installers. If you have your wallpaper and only need us for wallpaper installation services welcome. the cost or our professional fee is Sh. 800 per standard size roll. And we come with our adhesive and tools.
Installation of wallpaper in Mombasa.
For your DIY wallpaper installation project in humid Mombasa, you will need some basic tools.
Paste or wallpaper adhesive: For wallpaper installation in Mombasa you must use the correct wallpaper adhesive. This will cost you Sh. 500 a sachet enough to hang 3 to 4 rolls in Mombasa and 4 to 5 rolls in nonhumid upcountry.
Wall preparation for wallpaper installation
The problem with wallpaper installation in Mombasa is poorer adhesion due to humidity. To ease wallpaper adhesion concerns Prep the walls well. Also use the right adhesive, mixing according to the manufacturer's instructions. You might want to sandpaper the wall to smooth off any imperfections. Then apply a coat of wallpaper primer or paint undercoat and give it sufficient time to dry. Do so according to the manufacturer's instructions.
Installation of patterned wallpaper
Cut vertical strips 4 inches longer than the wall height; once the wallpaper installation is up, you'll trim the 2 inches up and 2 inches down excesses. Arrange the wallpaper strips side by side on the floor to ensure that the pattern matches correctly. Use a tape measure and a pencil to mark where on the wall the paper will be placed. For example, mark the top edge of a chair rail or the sides of a rectangle.
Pour premixed clear wallpaper adhesive into a paint roller tray. Avoid using the salty Mombasa seawater for mixing the wallpaper adhesive. Use a small paint roller to apply it quickly and evenly to the back of the paper. Now apply the paper one strip at a time, smoothing each onto the wall from the center outward using a plastic smoother. For long strips, use a stepladder and work from the top down; have someone hold the other end as you position it (use this same method for wide chair-rail strips).
Take Care of seams in Wallpaper Installation
The seams of side-by-side strips should butt against one another, not overlap; make sure these seams lie flat by using a seam-roller.
Once a wallpaper strip is up, you have about 10 to 15 minutes of perfectly wet wallpaper glue to perfect its placement. Carefully push any bubbles out toward the borders.
Wash off excess glue with a damp natural sponge, continuing to smooth the wallpaper as you go.
wallpaper Removal
When it comes to removing wallpaper in Mombasa, you may have no sweat unless the adhesive used in the wallpaper installation was not the right one. Note installation over existing wallpaper may not work and is not recommended. If the adhesive used is the right one removing old wallpaper, particularly in Mombasa where the air is humid, is not that difficult.
As most wallpaper in Kenya is vinyl coated which is impermeable, a scorer is a tool for poking holes through the vinyl wallpaper impermeable layer so as water to reach the paper wallpaper backing and the glue through to the wall becomes handy.
When removing old wallpaper beware of the wall. Gypsum wall partitions are more delicate than plaster, so be cautious not to damage the cardboard facing when using a wallpaper scraping tool for wallpaper removal.
A Little Prep Work for Wallpaper Removal
A well-installed wallpaper is easy to remove unless the wallpaper installation in the first place was poorly done. Then you might have a had time and a messy job. Follow these steps for preparation of your wallpaper removal:
Take everything off the walls.
Remove as much furniture as possible. Cover what is left.
Spread plastic drop cloths on the floor along the baseboards and tape them.
At a corner or seam, use a putty knife to pry the edge of the wall covering. If it pulls away easily and keeps coming up your job should be easier
To remove the paper, simply grab the lower corner of a strip and pull it away until both corners of the strip are free. Then hold the bottom edge with both hands and pull until the whole strip is off the wall.
If the paper is stubborn, you can help it along by using a razor knife. Hold the knife perpendicular to the wall and make a series of horizontal strips about. Then loosen the section of the paper and pull it free with your fingers.
How to Remove different kinds of Wallpaper
Before you start your wallpaper installation, check what kind of wallpaper you have. Because some wallpapers are peel-able, which means that they have a topcoat that comes off just like strip-able paper. Once you have peeled off the top vinyl coat, you will have the backing left. Follow directions for stripping with water to remove the backing. Do not leave the backing on even if it is in good condition, it will come out easily when soaked.
The majority of wallpaper in Mombasa, as these are the best for humid areas, and indeed in Kenya as a whole are Vinyl washable wallpaper. The vinyl surface that makes washable wallpaper easy to clean also makes it harder to remove. Since the glue used is water-based you need to break through the vinyl film that covers the wallpaper for water to penetrate the paper backing and the wall. Use a scorer or wire brush to poke holes in the wallpaper. Use a very dump cloth or a spray bottle to soak the paper. Spray water into the slits so it can work its way behind the covering. Wait about 10 minutes and then scrape off the paper with a putty knife.
The last resort for removing stubborn wallpaper is to Steam-strip. This requires a steamer for boiling the water which you might not have. This job is strenuous because you must steam and strip at the same time. You might want to ask for professional help.