The trend of Wallpaper Prices
If your concern is with wallpaper prices you have a reason to smile. Because at any given time Wallpaper Kenya will have over 50 designs for Kenya Shillings 800 per roll supply only.
The reason why wallpaper demand has not been very high in Kenya is due to the high prices of wallpaper in the past. On display above is the European Standard Size Wallpaper, made in Belgium, 53 centimeters by 10-meter rolls for Kenya Shilling 800 per roll supply only. What you should know is that wallpaper companies sell designs and not paper. And therefore you will find the same size and same quality of the paper but different designs at different prices. 
Although the use of wallpapers has been around the world since before the 1700s. Due to previously prohibitive prices, for a long time, they were the preserve of aristocrats.
The most expensive wallpaper in the world
The Guinness Book of Records reports that one of the most expensive wallpapers was one known as "Les Guerres de independence Americaine". The wallpaper cost $79,000 (Shillings 8,137,000) for 32 panels, covering a wall length of 15.04 meters.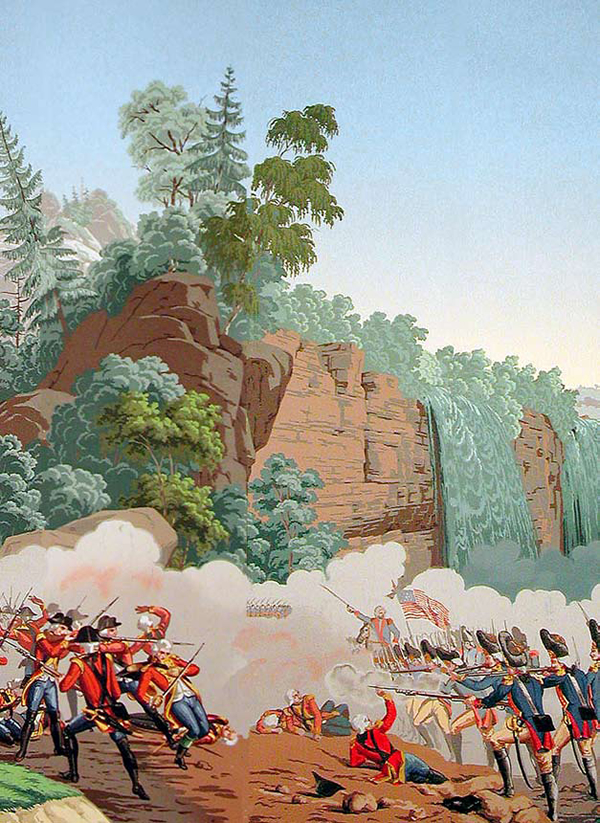 But now as wallpaper quality has been improving, wallpaper prices have been dropping. Wallpaper Kenya sold more than 10 years ago, wallpaper prices were Ksh 6500 per standard size roll supply and installation and Ks 4500 supply only.
Today the price of a roll of wallpaper is Ks 1500 supply only and Ks 2000 all-inclusive, supply and installation. Later on, I will explain to you why the cost of wallpaper has been decreasing even as the quality of wallpaper has been rising.
Let me give you the average price of wallpaper first and then explain thereafter. But please note that wallpaper companies sell design. So there might be exceptions. You might get two different wallpaper designs with a huge price difference. Yet they are of the same quality of wallpaper material and are the same size. This is due to design. Some Wallpaper Companies invest more in design than others. Take for instance a wallpaper of a big football team such as Manchester United or Real Madrid. Such kinds of branded wallpapers can be very expensive because the wallpaper company producing them could be paying Royalties.
Breakdown of Wallpaper Prices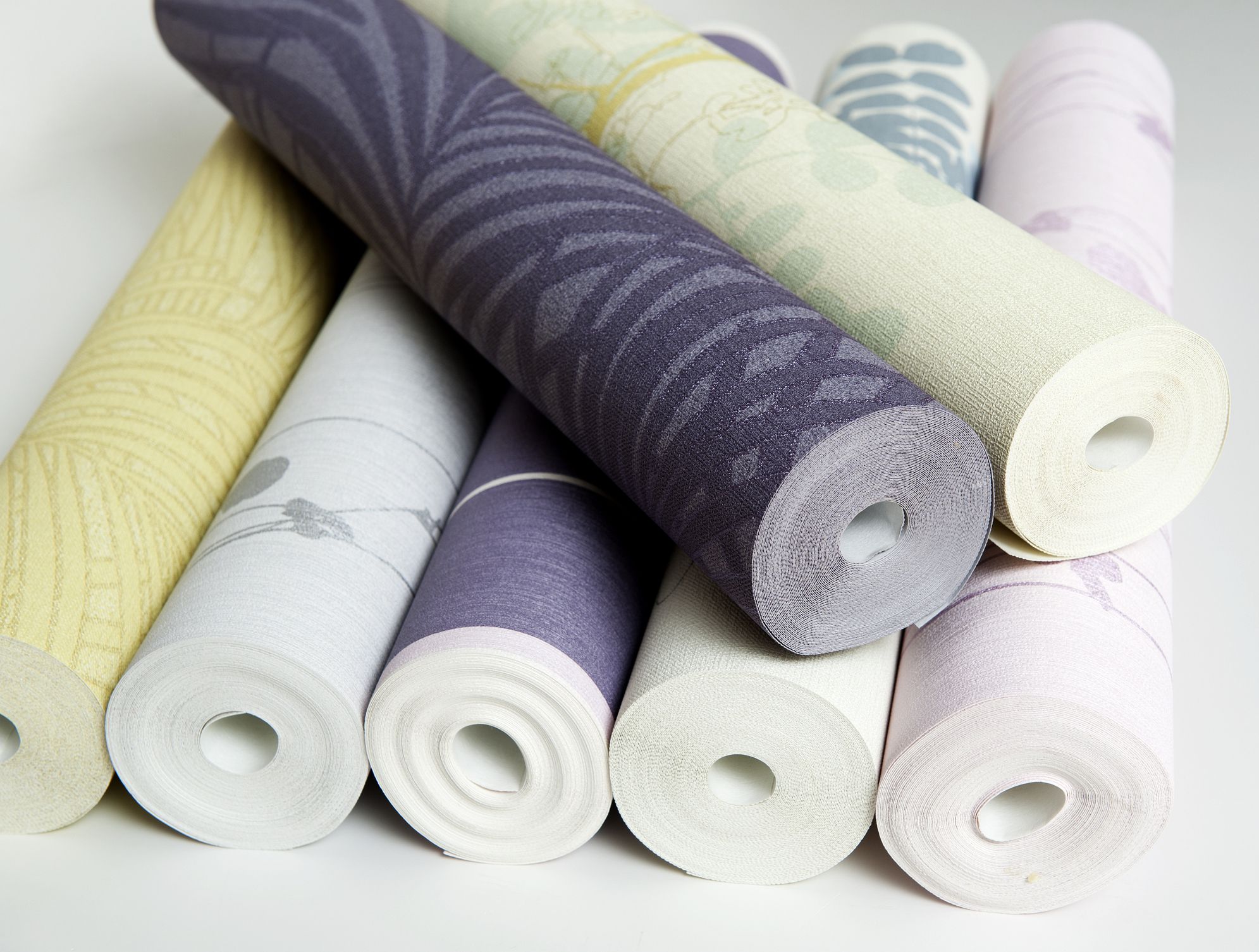 Standard size roll: Price of wallpaper per standard size roll, 53 centimeters by 9.5 meters is Ks 1500 supply only
Supply and installation: Price of wallpaper per roll is Ks 2000 supply and installation
Price of wallpaper per square meter is Ks 400 all-inclusive, supply and installation
Cost in the footage: Price of wallpaper per square foot is Ks 45 supply and installation
Price of 100% Waterproof Bathroom and Kitchen Wallpaper is Ks 950 per square meter supply and installation
The price of ordinary 3D wallpaper is Ks 400 per square meter supply and installation
While the price of 3D mural wallpaper is Ks 2000 per square meter supply and installation.
Most people are asking what the price of brick wallpaper is. It is Ks 1500 per standard size roll supply only and Ks 2000 per roll supply and installation.
Customized wallpaper price is Ks 2000 per square meter supply and installation. It is the same thing as mural wallpaper
The cost of wallpaper removal depends on how the wallpaper was installed in the first place. If the wallpaper was in the first place well-installed removal is easy and the cost or removal is Ks 50 per square meter
From all the preceding information I think you can gather that the cost of wallpaper for one standard wall will be Ks 400o for a small wall and Ks 600 for a slightly bigger wall.
The price of contact paper is the same as the price of bathroom and kitchen wallpaper which is Ks 950 per square meter.
As Quality and Demand for Wallpaper Rises Price is Going Down
In the free market condition, the price of wallpaper will be determined by the demand and supply of wallpaper. That means, Supply and demand is an economic model of price determination. It concludes that price will function to equalize the quantity demanded by consumers, and the quantity supplied by producers. Resulting in an economic equilibrium of price and quantity.
If we look at the wallpaper market, the demand keeps on rising. And also at the same time, the market supply increasing. According to the law of demand and supply, when demand rises, the price goes up. But in this particular wallpaper market, demand is growing but, the price comes down gradually. That is the question I attempt to answer.
The Income of Kenyan consumers has been increasing. There is a positive (direct) relationship between a consumer's income and the amount of wallpaper they are willing and able to buy.  Considering wallpaper is a normal good when income rises the demand for wallpaper also increases. The higher the level of personal income, the higher the demand for wallpaper.
Reduction of prices of factors in wallpaper production
Production cost is also among the criteria in deciding the wallpaper price. There have been advanced technological advances that have reduced the cost of production. If input costs decline, wallpaper manufacturers respond by increasing output. As a result, marginal costs are dramatically reduced and consequently, wallpaper supply is increased. Therefore there has been a huge fall in price and quantities traded have risen dramatically.
In the long run, the wallpaper industry has expanded thus decreasing the cost of production. As the industry produces more wallpaper, the minimum average cost of production for each firm decreases. Due to Economies of scale.
Another factor in play here is the advancement in technology. Because of technological advancement, wallpaper is produced at a lower cost when compared to decades ago. As technology has improved, the price of wallpaper has declined radically due to the lower cost of their production. Especially advances in manufacturing technology.
Cost of Wallpaper Installation in Kenya
Our core business is wallpaper distribution. We are Wallpaper wholesalers and Retailers. But if you have your wallpaper, and we are less business, we can install it for you. We charge Ksh 800 per standard size roll, 53 centimeters by 9.5 meters. This price is inclusive of labor and adhesive. We might ask you to pay additional charges for transport and accommodation depending on your location. If you are outside Kenya, to save us time, you also meet the cost of the air ticket.
However, you might be lucky and not incur travel and accommodation hotel costs. That is if you are in a town in Kenya where we have agents. These include Mombasa, Kisumu, Nakuru, Eldoret, Thika, Kitengela, Ruiru, Nyeri, and Eldoret. In Nakuru, at times the wallpaper installer could be coming from Nyahururu. Or you might be lucky, at times, to find one from within Nakuru.
Highly Priced Wallpapers with Loyalties
Loyalty describes fidelity and enthusiastic devotion to a brand, cause, or individual.  In a business context, it describes a customer's willingness to continue buying from a firm over the long term, preferably on an exclusive basis. And recommending the firm's products or services to friends and associates.
Customer loyalty is seen as a key determinant of a firm's profitability. And to the pricing of merchandise, including wallpaper. Football Clubs make money from selling kits and other club merchandise to fans around the world. They also team up with wallpaper companies to produce their club's wallpaper for walls merchandise. It is common to find shops that sell Jerseys around stadiums or even club-owned stores that sell club Merchandise including wallpaper.
For example, many customers show complete loyalty to Manchester United. Manchester United Wallpaper purchasers identify with its brand and cherish its designs.
Despite the strong marketing efforts of competitors, these customers have a deeply held commitment to buy Manchester products, whatever the cost.
The cost of importing wallpaper
Sometimes you might think it will cost you less to import your wallpaper other than buying locally. Especially when you are thinking of a huge wallpaper project. Most of our wallpaper will cost you about Ksh 1,500 per standard size roll. If you were to import the same wallpaper for yourself on air transport alone you would pay not less than Ksh. 1200 per roll. That is transport alone, over and above whatever you would have paid to purchase the wallpaper.
What if, because you are buying in bulk, you brought the wallpaper by sea? We will still beat you at price. Not unless you buy directly from the manufacturing plant or factory. This of course you can do but there is a little problem if you are working with time deadlines. Wallpaper Manufacturers do not keep stock. You have to wait, for about a month, from the time you order and pay, for the wallpaper to be produced.
Time Cost of Wallpaper Importation into Kenya
As they say, time is money. One of the most expensive costs of wallpaper importation into Kenya is time. It takes at least two months from the day you order and pays for the wallpaper to when you receive it. In some cases, especially with consolidated cargo, it can take up to months. Especially when the sea vessel is coming from the East and has to Dock in the Middle East before continuing to East Africa.
Don't forget that wallpaper factories will have MOQ. MOQ is an acronym for Minimum Order Quantity. Wallpaper factories usually set a minimum number of quantities per every single design from which they agree to prepare an order.
The number of units can vary greatly from one to another, but it is not uncommon to encounter high MOQs of several thousand units. Sometimes, MOQs are set on a cost basis, such as €5,000 for an item.
Import Declaration and Certificate of Conformity Cost
To import wallpaper or any commodity into Kenya, you will have to enlist the services of a clearing agent. They will process the import documentation through Kenya Customs electronically on the Simba 2005 system and clear the goods on your behalf.
You will pay an import declaration fee (IDF) of 2.25% of the CIF Value subject to a minimum of 5,000.00 Kenyan Shillings is payable. Customs will assess duty payable depending on the value of the wallpaper and the duty rate applicable.
Sea Freight Charges
It is important to understand your sea freight charges before you start your wallpaper importation process. Sea freight charges are typically a combination of multi-modal costs such as ocean freight rates, surcharges, fees, various adjustment factors, rules, exceptions, and exclusions as per the tariffs set out by the carrier. Ask your Clearing and Forwarding Agent to help you with these.
Remember to ask for pre-carriage charges. That is the cost of any inland movement that takes place before the container is loaded at a port of loading. Such as from the manufacturer to the Port of Loading, or at a location close to the port of loading.
Many activities happen in a containerized shipment before the container is delivered to the port for export. These activities affect the overall prices of wallpaper.
Import Duty
Kenya applies tariffs based on the international harmonized system (HS) of product classification and applies duties and tariffs of the East African Community (EAC) Common External Tariff. In general, Customs duty is levied at rates between 0% and 100%, with an average rate of 25%. Imports into Kenya are subject to a standard VAT rate of 16%, levied on the sum of the CIF value, duty, and other applicable taxes. Obtain Wallpaper Tariff rates by visiting Kenya Revenue Authority.