Description
Faux window mural wallpaper for walls
Imitation or faux window mural are a very popular choice to add color, depth, and beauty to windowless rooms. The list of images you can put behind a faux window frame are as varied as your imagination.
Window mural wallpaper are simply pictures of a view (through the window) that you can attach to your wall. You can install an actual frame over the picture to add authenticity to the effect. But we have windows murals where the "frame" is part of the picture itself.
Window and French window murals are a modern way artistic interior decoration. And you should take advantage of this new technology of large format, high-resolution 3D printing. You feel immersed in the realistic details.
Large format custom wall murals saves you valuable time and money as opposed to other ways of mural production. Furthermore the clarity of the image print gives the wall a new look and creates a wonderful home.

At Wallpaper Kenya we produce on environmentally friendly silk fabric which is both removable and reusable. That means you can even move house with your window wall mural. You also get the advantages of easy to paste, no fading, customized to your wall, and is an inexpensive choice.
And because silk fabric is breathable, you can use the murals in a variety of spaces, e.g. B. living room, bathroom, children's room, office, bar, etc., so that your life can be casual.
All Wallpaper Kenya murals are custom-made, and the cost calculated in square meters at Ksh 2000 pre square meter.
Window murals for walls make a room feel larger
First and foremost, these window murals add texture, light, and depth to rooms where real windows aren't an option. It is amazing what a quality window mural wallpaper design can do as in making a room feel larger and more inviting. These murals double as pieces of art, and it's clear why many homeowners choose to have these interesting "windows" installed into their homes.
Talk to Wallpaper Kenya to get a better view of designs and styles available to you. As well as where the best place is to hang one of these window solutions in your home.
Why go faux the window mural wallpaper way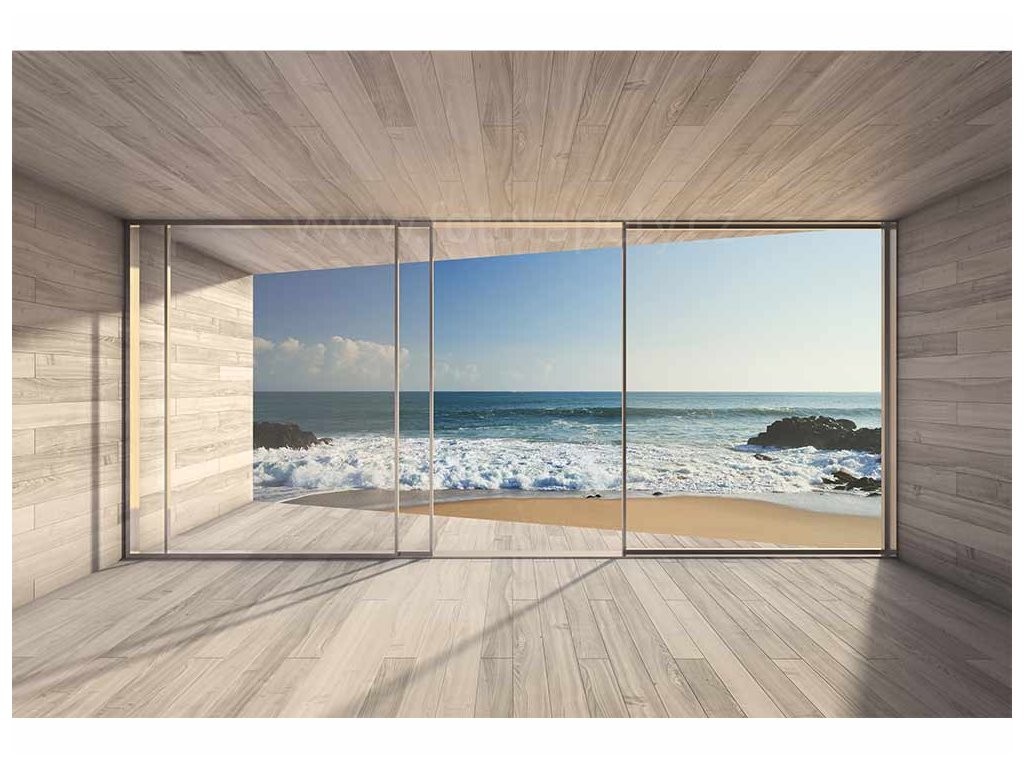 How's the view from your window? If you are lucky enough you have an awesome view of the world around you. Maybe you can see a famous landmark from your through your window. Or you have a beach house and can see a beautiful bay through your bedroom blinds.
Windows really are more important than we ever realize. They are, quite literally, our window on the world and provide us with a sense of belonging to the environment around us. They show us our place in the world.
If you are not lucky enough to have such splendid views from the window, like most of us are, no worries. You have a choose to have the perfect view of your choice through customized window wall murals.
By using the psychology of interior decoration, you can easily become more comfortable in your home. Small changes to colors, layout, and fabrics can easily improve your mood and evoke positive feelings.
Psychology is a part of every interior design and decoration. So keep your favorite feelings in mind while you choose your window wall mural image.
View out of other people's windows mural inspiration
(CNN) — The view from your window may have lost its luster since the start of the pandemic, especially if you've looked out at the same scenery since March. So why not peer out of someone else's window?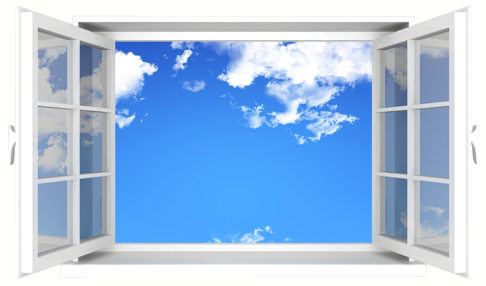 Take a look at this online site that lets you peer out of other people's windows. It will give you ideas on how to design your home or office window wall mural.
The founders of the site — Singapore creatives and husband-and-wife duo Sonali Ranjit and Vaishnav Balasubramaniam — called it their
 "quarantine project."
Ranjit told 
Campaign Asia-Pacific,
 a regional marketing and communications publication, that she and her husband created Window Swap to "beat [their] lockdown blues."
"Because, let's face it, it's going to be a while before we travel again and wake up to a new view outside our windows," she said. "So until then, why not voyeuristically travel by looking out of somebody else's window for a while?"
It's calming to see how other people are spending their period of isolation.
Sunset White Window Mural for walls
At the end of a perfect Beach day enjoy the paradise view as the sun retreats behind puffy cumulus clouds.
This Sunset View opens a Window to Paradise for you to enjoy in any season.  And why not transform your space and be transported to a vacation getaway in your own home or office.
Just outside your window, a tropical setting sun creates a Sunset View of Paradise. You can easily add this Window to Paradise to any room. And that for only Kenya shillings 2000 per square. I guarantee you will not get a better deal anywhere else.
Your space can be transformed in a day in this high quality artistic solution you've been looking for! This window mural is available in three sizes in any custom size you choose.
Gluing silk cloth murals is very easy and fast. Even you as a beginner can do it. Because you applied the glue only on the wall (not on the photo mural cloth). And you can glued it to any smooth, flat, dry, just absorbent and dirt-free surface. That is walls with all kinds of internal plaster, plasterboard, concrete panels etc.
They are also suitable for walls with small cracks in the substrate. That will help you to hide blemishes on the wall.